There is an AMAZING Erin Condren sale going on right now! Don't miss the huge, mega, Warehouse Sale – where lots of planners and accessories are up to 60 percent off.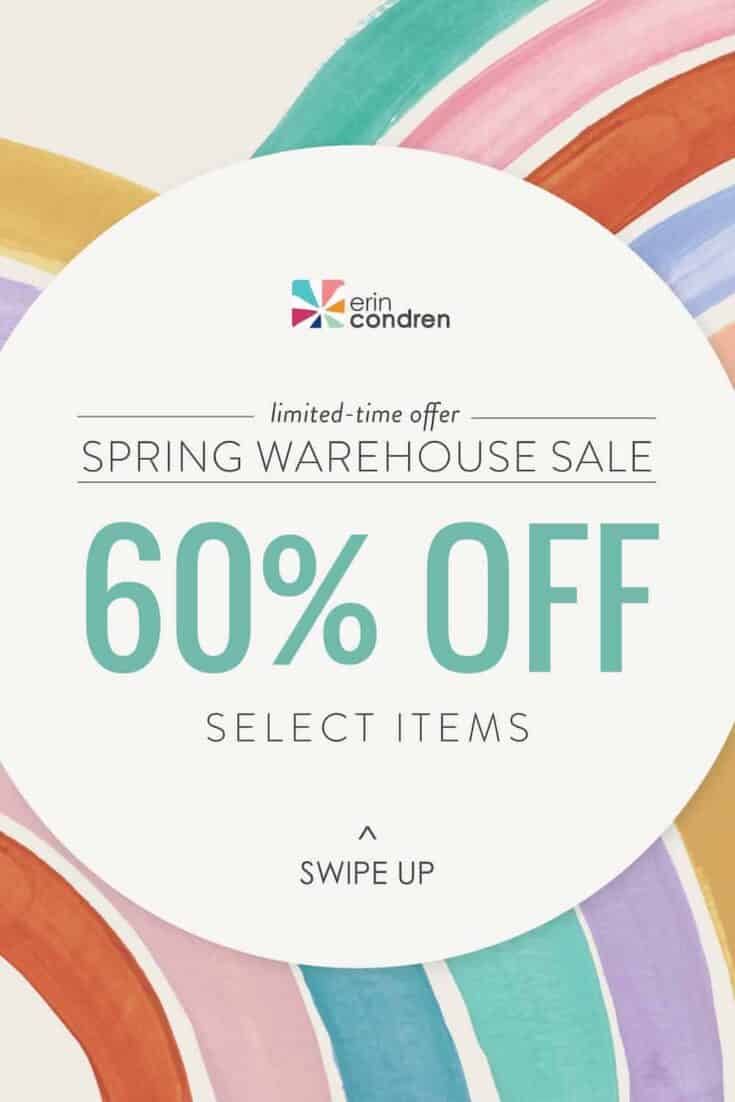 This sale is SO good that I actually had to shop it even before coming back here to tell you all about it.
Lots of planner accessories, notebooks, petite planners, dual tipped markers, Planny Packs, and more!
Can I tell you that even a few things that I recently ordered at full price are on sale right now. Grrrrrr!
Personally, I like to keep a stock of Petite Planners and Notebooks on hand because they make great gifts.
Give one to a friend to let them know you are thinking about them, or save them for the holidays.
This sale is only happening while supplies last!
Stock Up On Planner Accessories
On their own, Erin Condren Planners are a joy to use – but you can level them up with tons of fun and functional planner accessories.
Here are a few things to choose from:
For some inspiration, you can see all the Erin Condren products that I own and love here.
The following are just a few of my favorites.
Some of My Favorite Erin Condren Planners and Accessories

I know that choosing a planner is a tough decision – so I try to review the products that I actually own, to give you a closer look and provide a little inspiration.
The following are my reviews.
More Erin Condren Unboxing Posts You Might Enjoy
Happy Shopping!