Free 2021 Printable Calendar
This post may contain affiliate links which means I make a commission if you shop through my links. Disclosure Policy
Well here we are halfway into January of 2021.
Personally, I have been working on my editorial calendar for this blog.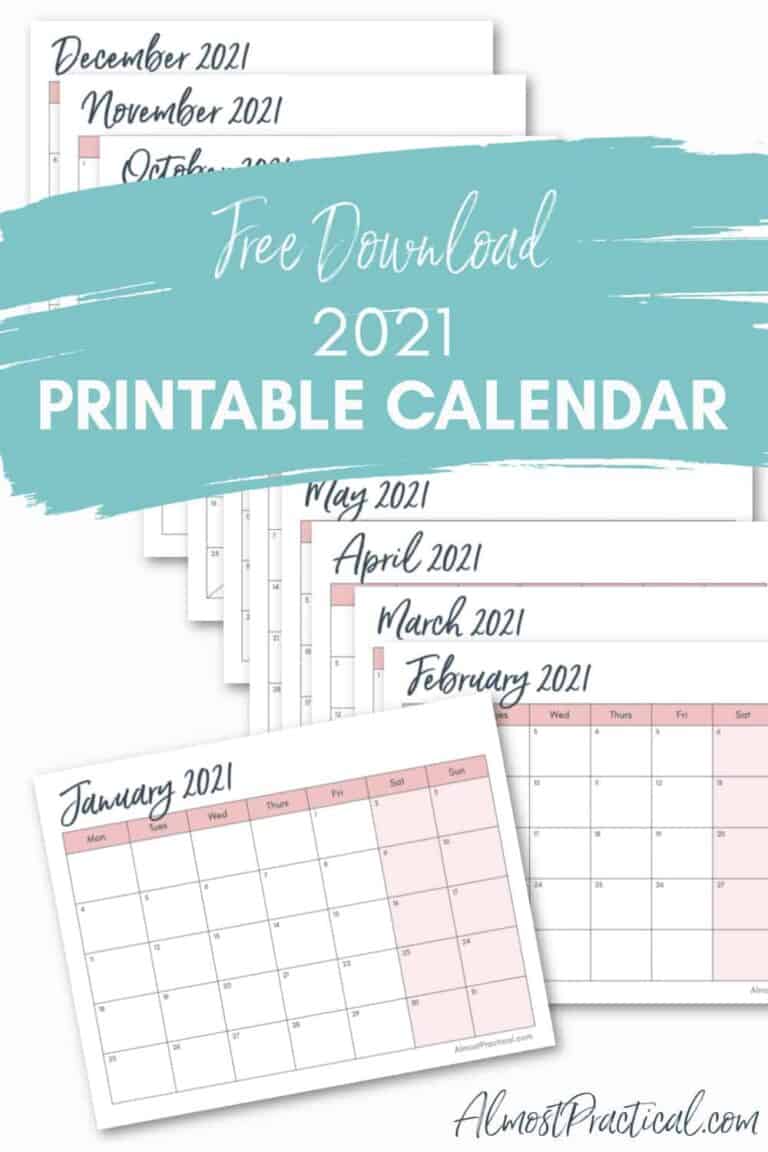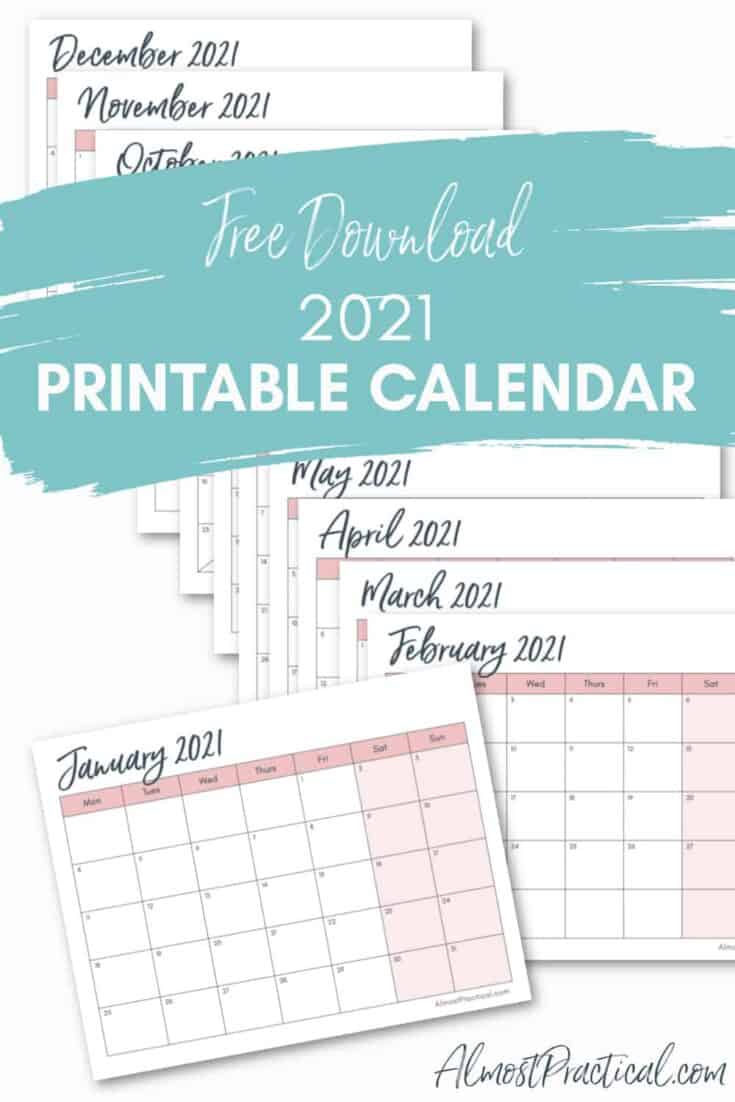 This year I am using a three ring binder to keep track of ideas, stats, and more.
But somehow I couldn't find a fun calendar that I could use to keep track of my posts.
So, I decided to use Suzi's Printables By Number course to learn how to create a calendar of my own.
I made this one in Microsoft Power Point.
It is a one page per month calendar.
Each week starts on Monday and the columns for Saturday and Sunday are shaded to make them stand out.
After all, I am always looking forward to the weekend.
If you would like a copy of my calendar as well you will find it in my member library – simply use the form below to sign up for my newsletter and I will send you the password to access.
You can use this calendar for all kinds of things.
I think it works great as a project calendar. You can print a copy for any project you might currently be working on.
Remember, the calendar is for personal use only and not for distribution.
Enjoy!