Today is the day – the Freedom Fitness Bundle from Ultimate Bundles has come out of the archives for 24 hours only (Thursday January 25, 2018).
If you missed it last year – this is your chance to grab it. Just in time for bathing suit season, too.
Why is this bundle making a rare appearance? Well, it's part of the Ultimate Bundles Bundle Festival. It's a fun week where one bundle per day comes becomes available for 24 hours and then disappears again.
If you'd like to know more about what's included in the Freedom Fitness bundle, read on – otherwise click here to head over to Ultimate Bundles and get your copy before it's gone. 🙂
What do you get when you put together 35+ world-class fitness instructors + 50 of their most essential and invaluable training resources?
The Freedom Fitness Bundle from Ultimate Bundles!
It's literally the biggest and best fitness collaboration that I have seen to date.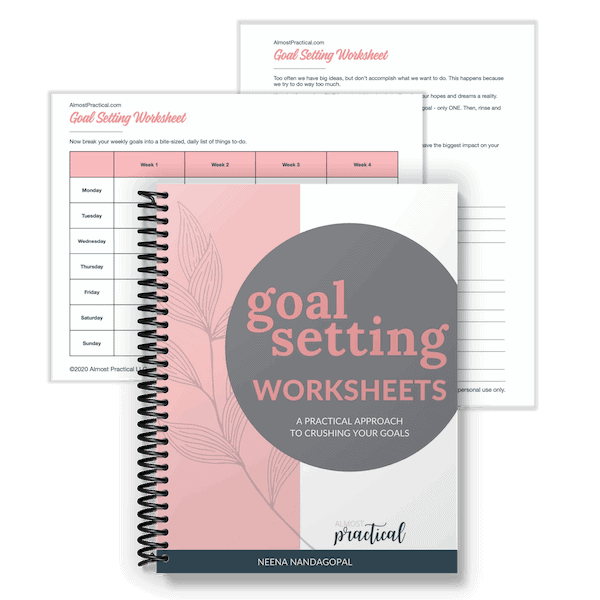 FREE Goal Setting Worksheets
Tired of starting projects that you never finish? These worksheets will keep you on track.
The hard work of finding great fitness resources has already been done for you. (Unfortunately, YOU will still have to do the actual exercising. 😉 )
What is the Freedom Fitness Bundle?
The Freedom Fitness Bundle brings together all the plans, routines, workouts and guides you need into one carefully curated package – all for a ridiculously low price.
Of course, you have to do what it takes to get the results you want: to be stronger, feel more confident in your own skin, and promote lifelong health and longevity.
But the resources in the Freedom Fitness Bundle will give you direction to maximize your workouts.
You want to keep looking and feeling your best, am I right?
You Need a Roadmap for More Effective Workouts
I know because I have tried creating my own workouts.
And it never works because – to be honest – I am just a wee bit, shall we say – lazy?
I do a little but I quit when the going gets tough.
It's hard to push yourself further.
So, I put in the time, but my efforts don't always pay off.
I am sure I am not alone.
Maybe your current workout isn't as effective as it once was, so you're back to the drawing board.
Or, perhaps you're getting tired of the same old routine.
Finding it hard to maintain consistency and want some fresh resources to make fitness fun again?
Or maybe you don't have a lot of wiggle room in the budget for a gym membership, or to buy new workout videos or routines.
Don't fret.
The Freedom Fitness Bundle Has Options – at a Low Price
For six days, all the resources you've had your eye on (and then some) have come together in one unbelievable package, for the most affordable price ever.
The Freedom Fitness Bundle is here.
It includes 50 digital resources like instructional videos, short and long workouts, photo tutorials and guides, and structured plans that are easy to follow.
I look at it as being the practical tools that I need to get the results (and the body) that I want.
These top-quality resources form a complete fitness library that tackles all aspects of fitness to make sure there are no gaps in your routine… bodyweight, cardio, flexibility, weight loss, even resources dedicated to men's and women's specific fitness needs and goals.
Altogether, it's worth a mind-blowing $1850 but you pay just $47. Can you believe it? That's 97% off!
With these 50 world-class products you'll learn how to:
Create a toned, sculpted body (especially that core!)
Squeeze truly effective workouts into 30 minutes or less
Implement fat burning HIIT workouts into your fitness regimen
Shed unwanted pounds
Get your best workouts ever, without going to the gym
Gain flexibility, balance, and avoid injuries by stretching like a pro
Optimize calorie burning, even after your workout is over
and feel stronger and more energetic than ever.
So you want to know …
What's the Catch?
Well, there is just one catch … a deal this good can't last forever.
All the fitness experts with products in the Freedom Fitness Bundle agreed the bundle would be available for 6 days only, and then it will disappear.
Which is why you should absolutely learn more and check out everything that's included, right now.
The one thing you really can't do is wait.
I'd hate for you to miss out on this!
If you're ready to get your own Freedom Fitness Bundle, go here right now and grab it.
You will learn more about the specific resources it includes as well. (I don't think you'll be disappointed!)
There is a 30 Day Happy-ness Guarantee, Too
Don't forget — the bundle goes off sale on Monday, August 28th, 2017 at 11:59 p.m. EST. And if you're still on the fence, there's really no risk in getting it anyways because Ultimate Bundles has a full 30-day happiness guarantee.
Click here to get your copy of the Freedom Fitness Bundle.
Pin This
More Ultimate Bundles You Might Enjoy
Don't forget your FREE Goal Setting Worksheets!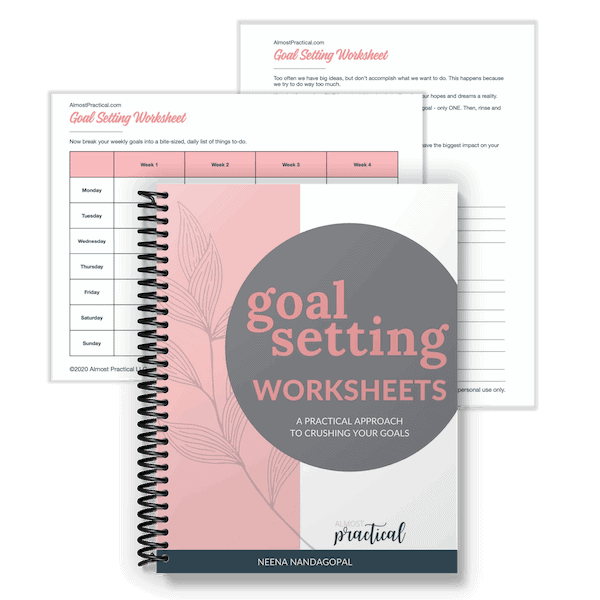 Tired of starting projects that you never finish? Use our Goal Setting Worksheets to stay on track. FREE for a limited time.