Sometimes as a blogger, you kind of get lost in your journey. There is so much to do and so much blogging advice coming at you from every direction. It can be so overwhelming that you freeze. This is how to get unstuck.
For me, it's a bit of a roller coaster – there are days that I am overflowing with ideas and other days that I just feel stuck.
Yesterday was one of those stuck kind of days.
Which is why I was so happy to receive a very timely email newsletter from my blogging mentor Ruth Soukup of Elite Blog Academy (EBA) titled "Navigating the Ups and Downs of Blogging".
Inside I found 5 pearls of wisdom that kind of lifted me out of my funk.
I am going to share them with you because you probably have these kind of days too.
Related Blogging Articles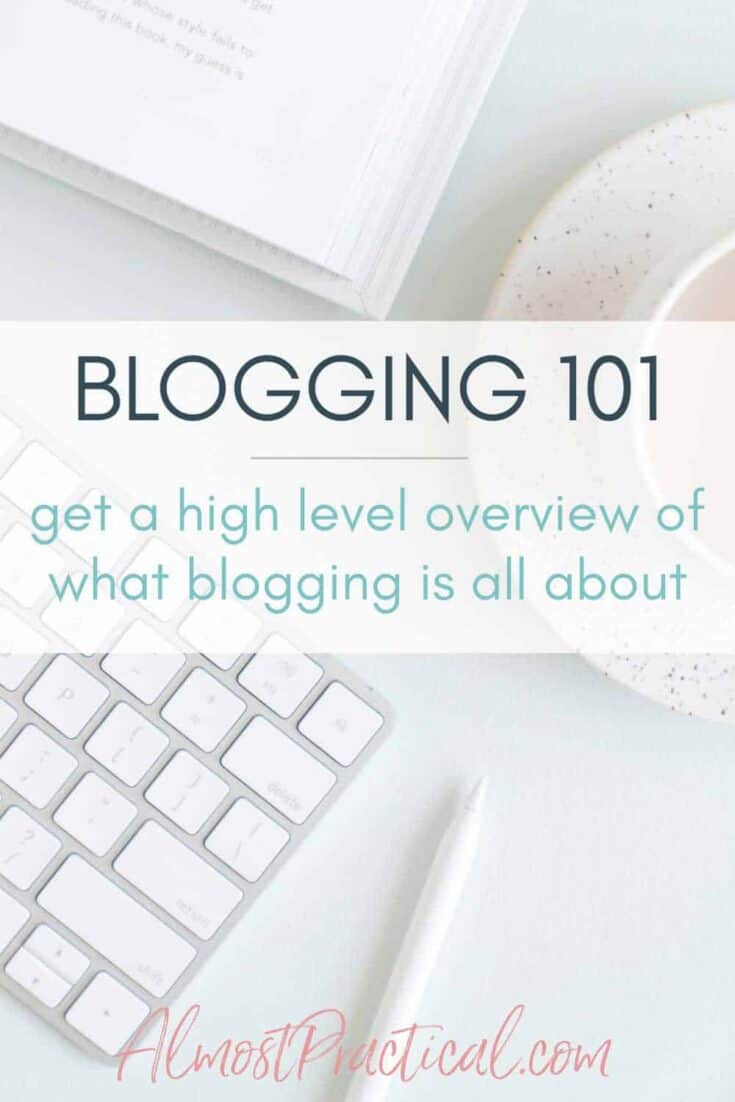 BLOGGING 101 - Free Email Course
Thinking of starting a blog? Subscribe to our newsletter and get our FREE Blogging 101 Email Course.
Check Your Stats Monthly, Not Daily
Oh boy. Is this you? Because it is definitely me.
There probably should be a support group called Obsessive Stat Checking Anonymous.
Seriously – I spend way too much time checking Google Analytics, Amazon Associates, and Pinterest Analytics among other things.
It might just take a few moments – but when you add all those moments up – that is time better spent on creating content (or even just doing something else more productive – cooking dinner, enjoying life, even laundry).
Stop checking your stats and get more done!
Compare Your Progress to Last Year – Not Last Month
There is real power in this concept.
And despite my obsessive stat checking, this is something I don't actually really do. Imagine that.
Blogging has it's seasonality. Depending on your niche, you may get more traffic, sales, Pinterest shares, etc during certain times of the year.
So, comparing your August stats to your September stats may not be as meaningful as comparing your August stats in the current year to your August stats last year.
It makes so much sense.
Focus on Providing Value
I am an "old school" blogger. I have been at this a long time.
When I first started out, social media did not exist and images in blog posts weren't even a thing.
Blogging was about the expression of ideas and the conversation.
We used to us RSS to follow our favorite blogs and run back and forth leaving comments.
I even remember anticipating the next post by some of my favorite bloggers. Those were the days.
Today blogging looks a lot different.
People are crafting posts specifically for SEO or specifically for Pinterest. This is not a bad thing (because you do need to generate traffic) but it is important to balance those "click bait" type articles with other articles that provide real value.
The best way to attract a loyal audience is to relate to them through your writing and other types of content.
One of the first bloggers that blog about blogging (say that 10 times fast) that I ever followed was Darren Rowse of Problogger.
What Problogger Darren Rowse Wishes He Knew About Creating Content When He Started Blogging
He recently did this Facebook Live about creating content – it is really worth watching.
One thing that really stuck out for me was when he said that he doesn't pay a ton of attention to SEO.
To paraphrase, Darren says that yes, SEO is important but more important is your message. Create value and then do your SEO around it.
For me, this was huge. It was sort of like giving me permission to just go forth and write.
Sometimes SEO can be paralyzing and can squash your creativity. If you are always thinking about whether people are actually searching for your keywords, it is hard to get those creative juices flowing.
What Brian Dean of Backlinko Has to Say About SEO
In contrast another blogger I follow – Brian Dean of Backlinko – is very highly focused on SEO. In fact, he just published his Definitive Guide to SEO in 2019.
Brian is actually also a huge proponent on providing value to your readers. His article actually shows you how to present your valuable content in a way that both your readers will love and the search engines, too.
My issue a sensory or information overload kind of thing.
Sometimes the burden of writing long, in-depth articles that are fully keyword researched and optimized – stops me from writing anything at all.
So is it better not to publish or to get your thoughts and your value out there even if it's not optimized?
I'd love to hear your thoughts in the comments.
Seek Out Accountability
This is something I don't do enough of.
Almost all of the business courses that I have taken encourage you to have an accountability buddy or partner.
Honestly, I have tried this and met some wonderful and amazing people in the process. But I felt that a daily or weekly check in did not provide enough value to justify the time spent.
Maybe I didn't find the right person – someone that really understood blogging as a business (my accountability partners were not bloggers). But even if you find another blogger, I think you almost have to be at the same "place" in your blogging career to make it worthwhile to both people.
If you use an accountability buddy – I would love to hear specifics on how you make it work and what value you feel you get out of the relationship.
Just Keep Going, No Matter What
This is probably the best piece of advice.
There are days when your morale will be low – when you feel like giving up.
If you have a vision for your blog and your business – then keep that front and center and just do.
Do what you need to do to achieve your vision and don't worry about what other people think – even your readers.
Sometimes you have to put those blinders on and keep the content coming.
Check Out EBA for More Awesome Blogging Advice
I am so grateful to Ruth for sending this email out to her Elite Blog Academy family – just when I needed it most.
If you are not familiar with EBA – it is a comprehensive blogging course that shows you how to build a business step by step and has been a very valuable part of my blogging journey.
EBA also offer some really great and free blogging tools that anyone can use.
You may want to download some of these free resources that they offer:
Pin this article to your favorite board on Pinterest to refer to later.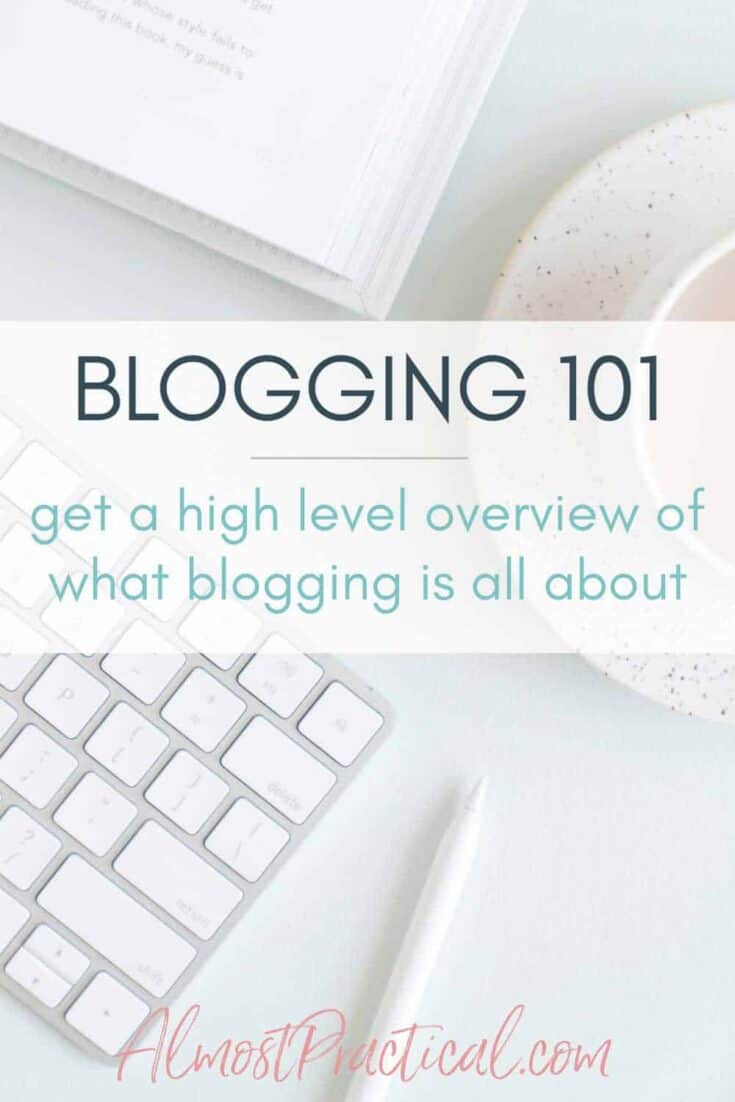 BLOGGING 101 - Free Email Course
Thinking of starting a blog? Subscribe to our newsletter and get our FREE Blogging 101 Email Course.