Gut health is not something that people usually talk about. But if you suffer from gut discomfort then you know how limiting it can be.
Your choices are two-fold – medication for short term relief and lifestyle changes for long term relief.
Lifestyle changes are easier said than done, though.
Perhaps you've replaced your household cleaners with non-toxic products, tried alternative health remedies, changed your diet to include whole foods, eliminated refined sugars, and added daily exercise to your daily routine.
Of course, those types of changes will make you feel better. But if you still don't feel great – it could be that you are suffering from poor gut health. Things like leaky gut syndrome, allergies, or fuzzy brain – all are symptomatic of a gut that isn't doing what it's designed to do.
If you've spent hours searching the internet for the answers to your gut issues
… then I have a resource for you.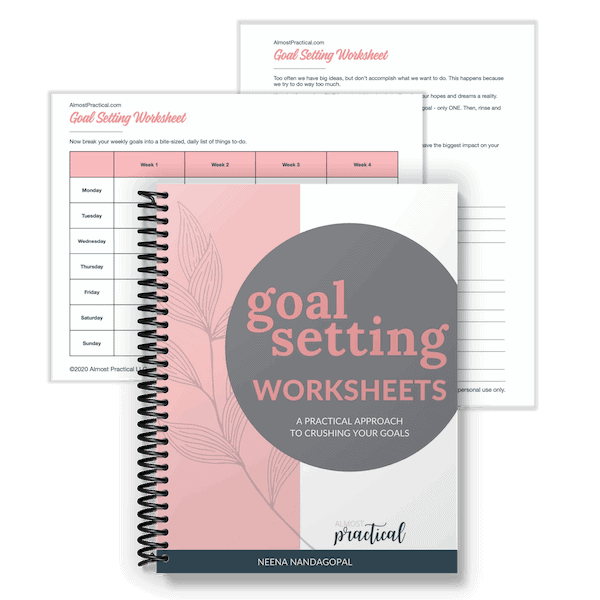 FREE Goal Setting Worksheets
Tired of starting projects that you never finish? These worksheets will keep you on track.
This Bundle Can Help You Improve Your Gut Health
It's called The Gut Health Super Bundle and it includes 16 ebooks, 5 eCourses, 3 videos, and 1 massive summit full of expert videos.
While I can't promise you that it will solve your particular problem – I can say that it will save you time in your research and it offers up a wealth of knowledge at a low, affordable price.
It includes lots of options that you can use to improve your gut health … tummy-soothing recipes, meal plans, quick-start guides, in-depth education, and so much more.
It's Certainly Cheaper Than High-Quality Probiotics
We know how much those cost. 😉
What you'll get a is a complete library to help you:
End your digestive complaints (you know what they are)
Identify your own trigger foods and how to eat for digestibility and better gut health
Discover how to make gut-healing fermented foods at home – and cheaply!
Choose the best probiotics and other supplements
Simplify your meal planning routine with gut-healing recipes and meal plans
and finally get your health back.
Plus, it comes with $40 worth of bonus offers for tummy-friendly, real food products.
You sort of need to see it to believe it, but the Gut Health Super Bundle includes 25 digital products and it's worth over $695!
Besides being so incredibly helpful, one of the things I like best about the bundle is the price. By offering it for a short time only, they're able to give you access to over $695 worth of amazing products for a whopping 93% off!
Here's how it works:
Visit the Ultimate Bundles website and take a quick look at all the goodness that comes in the Gut Health Super Bundle. All the products are listed out for you, so you know exactly what you are getting before you buy. Then click the "Get my copy now!" button to go through their simple and secure 3-step checkout process.
You'll receive an email with a login to the Ultimate Bundles online access portal, where you'll begin downloading your eBooks, signing up for your eCourses, and redeeming your free bonus offers.
Use the Getting Started Guide that is included in the Bundle to pick the topic you want to tackle first and start the healing journey.
It's Only Available for 6 Days
The most important detail, though, is that this bundle is available for just six days!
After Monday night, March 27th, 2017 the sale ends and you'd have to buy all of these products individually.
I'd hate for you to miss out, so click HERE to learn more or buy the bundle.
It's even backed by a 100% happiness guarantee, so you can make sure it's right for you.
No one should put up with poor digestive health because it costs too much or they can't get the help they need.
Embracing a healthy lifestyle is an important first step. But to really experience holistic health, you need to get your digestive system back on track.
Learn more or get your bundle HERE.
(Psst… the bundle goes away at 11:59pm Eastern on Monday, March 27th, so don't wait!)
Not Familiar with Ultimate Bundles?
You can learn more about Ultimate Bundles here and here.
If you are a blogger and love Ultimate Bundles as much as I do, then click here to become an affiliate or learn more about the Ultimate Bundles affiliate program here.
Don't forget your FREE Goal Setting Worksheets!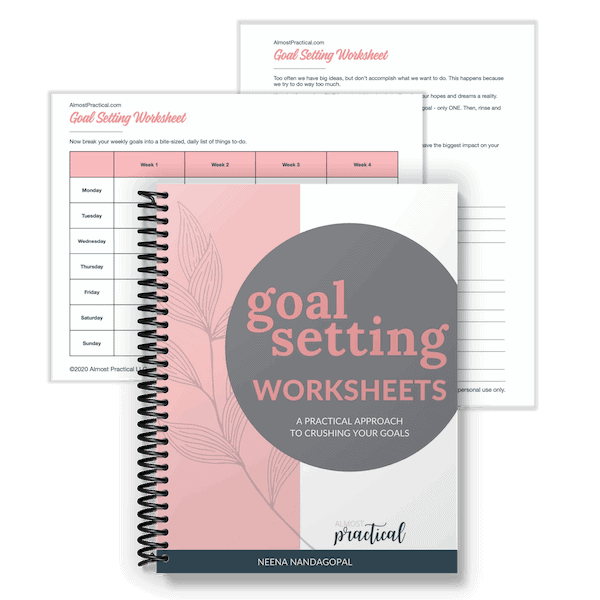 Tired of starting projects that you never finish? Use our Goal Setting Worksheets to stay on track. FREE for a limited time.