Use Erin Condren Stickers to Dress Up Your LifePlanner
This post may contain affiliate links which means I make a commission if you shop through my links.
 Disclosure Policy
Erin Condren Stickers have a permanent spot on my list of favorite planner accessories.
As far as planner stickers go – these are high quality, absolutely gorgeous, and a joy to use.
Here is a peek inside the "Life is art – live yours in COLOR" Designer Sticker Book Classic Collection Edition 5 – and also a round up of other available sticker options.
See the review on YouTube here.
Get a selection for yourself or give them as a gift to your favorite Erin Condren fan (they will love you forever for it!).
You Might Also Like:
If you really want to give a gift that lasts all year long – the Erin Condren Sticker Club is where it's at.
With an annual subscription you will get a quarterly shipment (4 in total) of high quality stickers that include exclusive and sneak peek designs.
Personalize your planning process with customizable planner stickers.
I was blown away by how many options there are to make stickers that work with your planning system.
Create Custom Labels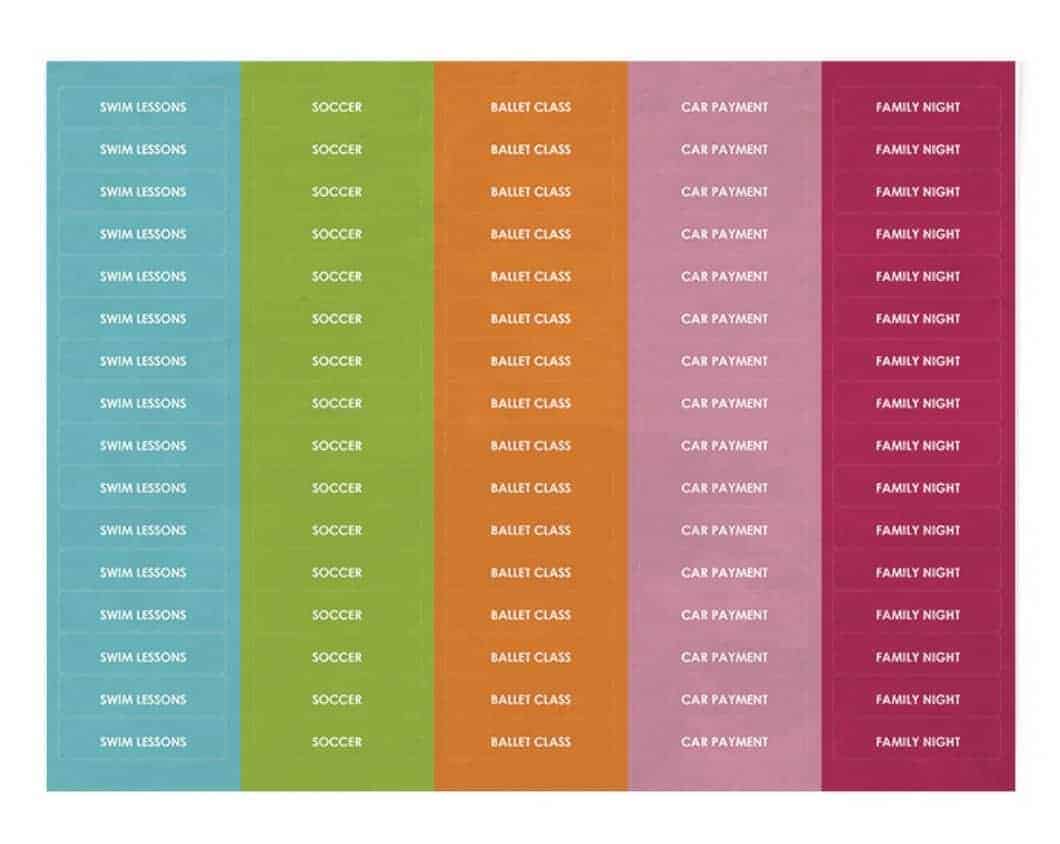 The Erin Condren Stickers pictured above are just one of the options you have for creating custom label type stickers.
Both the COLORS and the WORDS are customizable.
You can color code categories for different types of events or create stickers that match your planner's colors and theme.
Change the Color of Design Elements
You can also customize sheets of Erin Condren Stickers by changing the color of certain design elements.
For example, in the sticker sheet pictured above, you can change the background color to match your planner, color theme, or taste.
I changed the background from the light green to a "Denim" blue color – and took the screenshot pictured below:
The options to customize colors will differ depending on the pattern that you choose – and customization is not available on all patterns.
Create Photo Stickers
Adding photos to stickers is another great way to customize your planning.
Create stickers for family or team members and add them to your day for a strong visual cue.
As they say – a picture is worth a thousand words.
In addition to my Classic Collection Edition 5 Erin Condren Sticker Book – there are so many more to choose from.
There are sticker packs in different color themes and also for different types of events – like school, weddings, travel, and more.
If you are looking for a way to spice up your planner or a great gift idea for planner addicts, look no further than the huge selection of Erin Condren stickers!
Happy Planning!