Hi there – what a busy week it's been. You can read about the kitchen renovation below or keep scrolling to read my blogging update.
Kitchen Renovation Update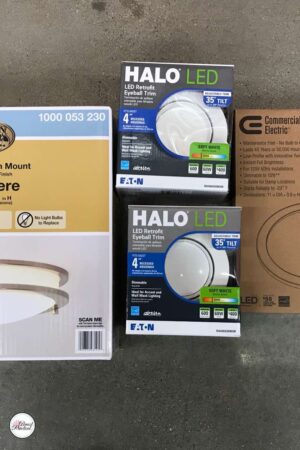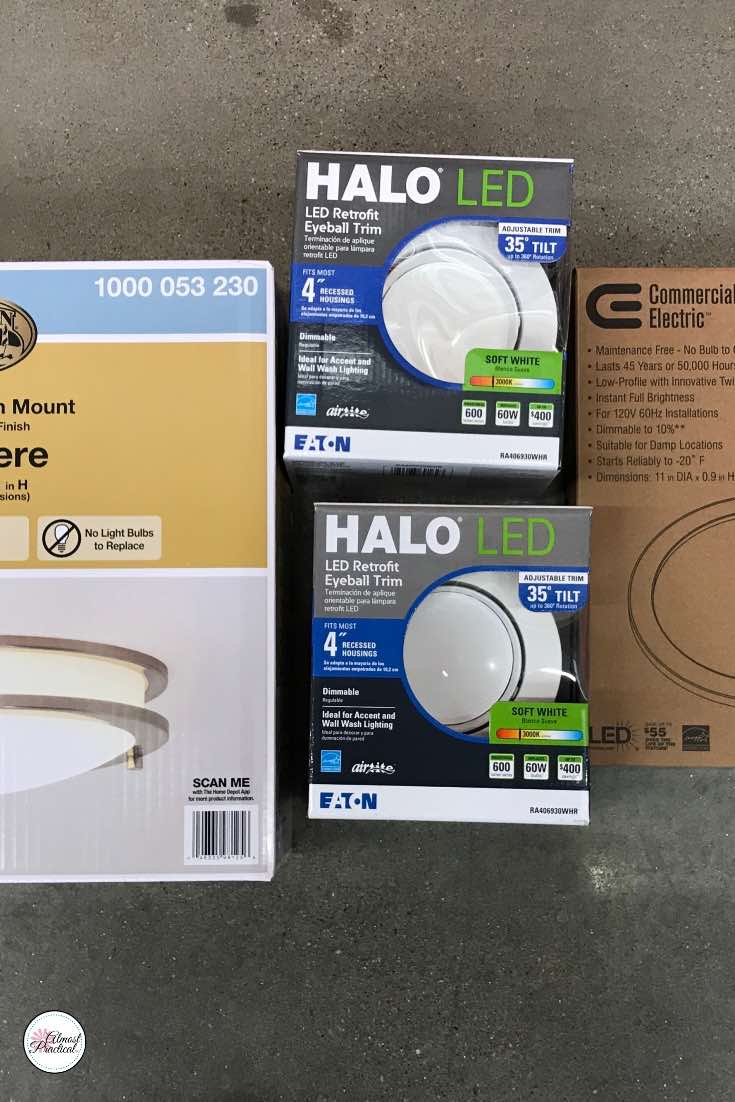 Progress continues on our kitchen renovation – and it is soooo hard to not have a kitchen! But I am looking forward to the finished product.
To pass the time – I am writing a series of posts about our remodel, and hopefully they will help you at some point.
This week I talked about how to choose the best quartz kitchen countertops for your project – don't just assume everything is created equal. You know the saying – buyer beware.
Today I spent some time at the grocery store looking for nonperishable or microwaveable food items to help pull us through. It is hard to eat healthy under the circumstances.
Get Our Goal Setting Worksheets for FREE
Use the form below to sign up for our newsletter and we will send you our Goal Setting Worksheets.
You are signing up for to receive informational and promotional email from AlmostPractical.com. Unsubscribe at any time. See our Privacy Policy here.
I also headed to Home Depot to pick out some ceiling light fixtures that are flush mount for the hallways.
What I found were some really cool "bulbless" LED light fixtures that are supposed to last a really long time.
I chose this simple LED light fixture for the front hall and this LED flush mount fixture that I think mimics the look of a recess light (except it's much bigger) for the hall near our pantry.
While I was there browsing through lighting, I found these LED retrofit kits that I ended up getting to replace some really old and very ugly eyeball spotlights near the fireplace.
Clearly it seems that I am going LED all the way!
If you have made the switch to these types of bulb-less LED fixtures, I would love to hear about your experience with them. Please leave me a comment below.

Blog Update
When I'm not focused on the kitchen, I am working on my blog.
I started reading my January book selection – Your Best Year Ever by Michael Hyatt. The book is a great companion to his course 5 Days to Your Best Year Ever.
As I go through it, I realize that my goals are far too vague – so I will be tightening those up over the next week or so.
As I mentioned last week, one of my specific goals is to increase my blog traffic.
Pinterest and BoardBooster
To do that I have been focusing on building my BoardBooster strategy, and I have incorporated BoardBooster Tribes as well.
Tribes are interesting and not as automatic as they seem, to say the least. Read the linked article above to find out more.
Posting More Often
Part of my traffic strategy is to post more often, I've posted almost every day with the exception of last Sunday.
Search Engine Optimization
I write most of my blog posts with search engine optimization in mind.
But I haven't found an SEO tool that I love.
This week I did notice that something called WebTextTool was a deal on AppSumo (which means you get a lifetime deal at a very discounted price).
I haven't decided if it is the right one for me – but if you are in the market for and SEO tool, then you might want to check it out while the deal is still available.
On the AppSumo page here they are offering a free 14 day trial (but take note that the deal disappears in 7 days).
Measuring Results
With so many statistics floating around, results are hard to quantify.
For me, my goal is to connect a certain advertising network – so the number of pageviews is an important metric for me right now.
Lisa, at Inspire to Thrive, wrote this excellent article that details 5 specific ways to drive traffic to your blog and measure results. This is a really great read because her advice is actionable and she includes lots of great resources.
Bad News For Bloggers
Facebook is changing yet again.
If you schedule your blog posts to feed out automatically to your Facebook page, it may be time to stop.
Michael Stelzner at Social Media Examiner did this Facebook Live video that details big changes that are afoot. It's about 11 minutes long – but totally worth watching.
What do you think you will do differently on Facebook now?
My reach has definitely gone down over the past week – so I would love to hear some of your ideas.
Product Creation Masterclass by ConvertKit
Earlier this week, I mentioned that registration is open for the ConvertKit Product Creation Masterclass.
It's free to join – but you only have 2 more days to sign up – simply click here and get your name on the list.
A Downtime Obsession
Finally, in my spare time, I have become obsessed with a show called the Great British Baking Show (thanks to my daughter).
Come to find out, two of my teenaged sons have also watched every episode.
It's truly addictive.
And makes me long for my new kitchen.
Well, that was my week in a nutshell.
I hope all went well with yours.
Follow Along
If you'd like to follow along with my Week In Review Posts – simply fill out the form below (and get some printable goal setting worksheets too!)