Hi there – and Welcome to Almost Practical!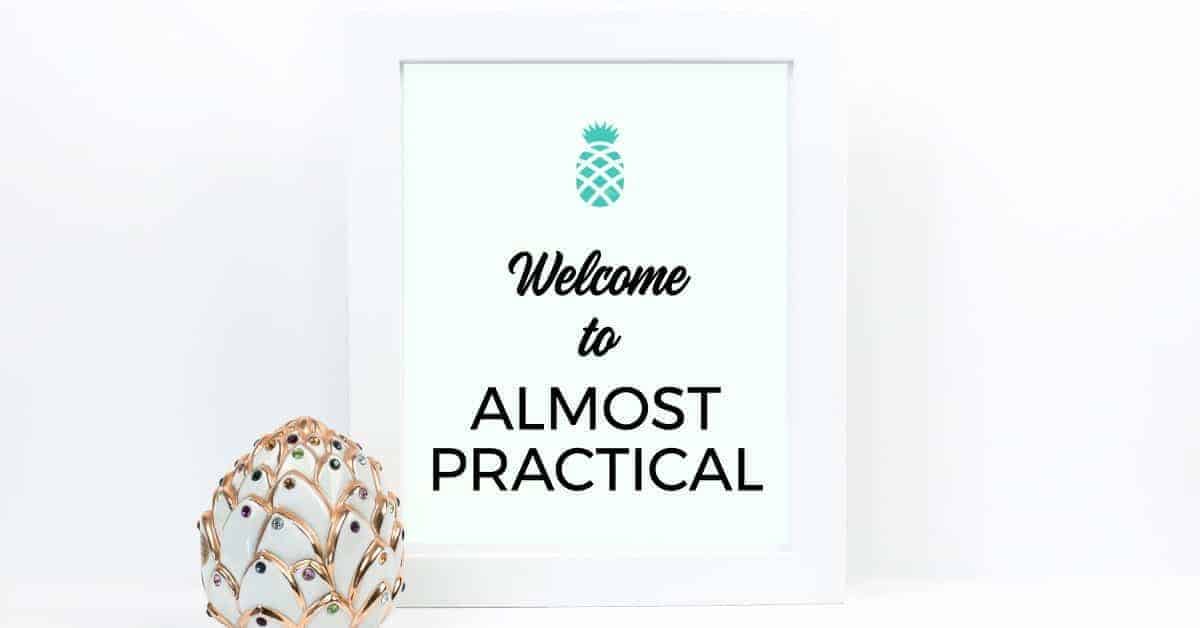 My name is Neena Nandagopal and I started this blog about organizing and productivity primarily because I was frustrated with myself.
Organization and Productivity Tips
At the time, I was a stay at home mom with four teenage kids and my whole life was sort of a mess.
Literally.
Get Our Goal Setting Worksheets for FREE
Use the form below to sign up for our newsletter and we will send you our Goal Setting Worksheets.
You are signing up for to receive informational and promotional email from AlmostPractical.com. Unsubscribe at any time. See our Privacy Policy here.
There were 6 people living in our small house and all of our stuff was cluttering up our space and my mind.
No matter how hard I tried to get organized, there were still papers and things everywhere.
I was missing deadlines, due dates, and important events because of disorganization.
One day I woke up and realized that I was spending more time finding places for stuff than I was living life.
Something had to change.
So, I started blogging to chronicle the things I learned about creating systems to keep me on track in my home life.
I post ideas for saving time and money and how to make the right buying decisions for your own situation. (Because what you buy can either become useful or clutter.)
Because I love gadgets and technology I found that learning how to use household appliances (like the Instant Pot), or gadgets (like the Amazon Echo) that I already owned made life much easier.
Blogging Tips Too
Not only did I want to blog to document my journey to becoming more organized, I was also frustrated with another area of my life.
When my oldest son was born, I gave up a great career in accounting to become a stay at home mom.
It is a decision that I don't regret.
But 17 years later, I felt like a bit of a dinosaur.
With such a long break, finding a great position and going back to work seemed almost impossible.
My skills were rusty, and I still needed a flexible schedule because of the kids.
I knew that many bloggers made a full time income with their blogs. But even though I had been blogging on and off for several years, the most I made was pocket change.
Again, I knew the reason for this: disorganization.
My blogging was not consistent and my process was haphazard.
There were notes and ideas all over my house and my computer. I was collecting blogging courses like there was no tomorrow – but I wasn't actually doing the work.
I had lots of excuses and no results.
So, to make myself accountable, I started writing blogging tips as part of this blog too.
It's All a Work in Progress
When it comes to both organizing and blogging – it's all a work in process.
My life is not perfectly organized – there are good and bad days.
And my blog – well, I just had my best month so far but that too has a long way to go.
If you would like to learn a little more about me – just click here or take a deep dive into these:
And please take a minute to subscribe to the Almost Practical newsletter using the form below: