Hi there – and Welcome to Almost Practical!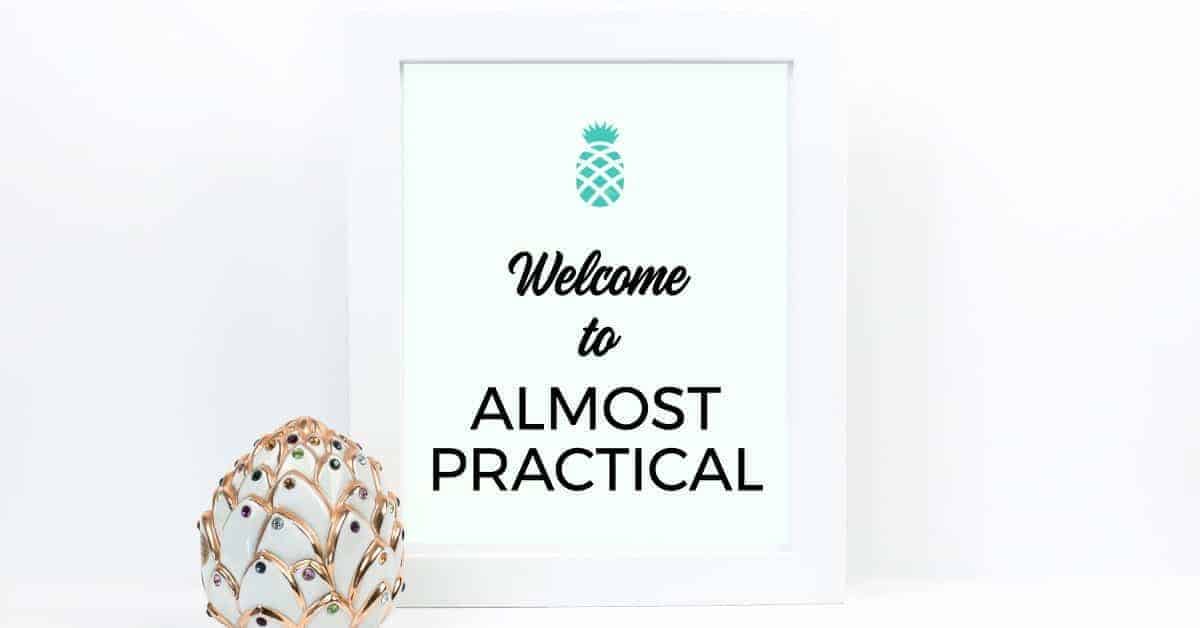 If you are interested in living the practical life – you are in the right place.
I want to make life easier for you.
It's crazy – but we are all so busy that it getting harder to manage our
homes
families
finances, and
work.
Leonardo Da Vinci said it best:
Simplicity is the ultimate sophistication.
But let's face it, simplifying is hard to do.
As much as I love the concept of minimalism – I also like having things and having choices.
So, my passion is finding the right things.
Things that make sense and make life easier.
It may sound cliché – but I try things so you don't have to.
These are topics that I cover – how to:
make money and save money
become more organized
and find more time to do the things you love to do.
I write about …
Tips for Managing Home and Family
My kids are teenagers now.
I thought life would slow down at this stage – but it is busier than ever before.
If you also run a busy household you will find a lot of useful information on this site for
making easy and (somewhat) healthy recipes
organizing your time, space, and information
practical product reviews on things for you home – especially technology and kitchen products (somehow I am drawn to those categories – can't get enough!)
travel tips and finding great destinations to visit, and
ideas for carving out time to take care of yourself.
Finance Tips
With two kids in college, two headed there soon, and retirement looming ahead – finances are really important.
Not only do I want to save money and spend money wisely, I also want to make money.
To that end, you will find ideas for budgeting and how to be intentional about how you manage your money.
Blogging Tips
Blogging is what I love to do – all. the. time.
I started blogging years ago to create a side hustle that I could do as a stay at home mom.
After staying home with my kids for all these years, I found that I love the freedom of not having to go to work every day.
Plus, I found that I was addicted to everything about blogging – especially the technical aspects.
So, I share a lot of blogging tutorials to make blogging easier for you.
Great Deals
Whether it is for the home or for blogging – I will always share a great deal.
So – Why "Almost" Practical?
You might be wondering why my site is "Almost" Practical.
Well, first – "All" Practical would be a little boring, don't you think?
And, you can weigh the pros and cons all day but when it comes to decision time – don't you let that little gut feeling make the final choice more often than not?
Not everything I do is 100% practical but most of what I do is based on common sense and usability more than anything else.
Won't You Join Us?
If you too want to live the practical life please subscribe to the Almost Practical newsletter.
Just fill out the form below.
And, if you would like to learn a little more about me – just click here.