Feeling overwhelmed by paperwork and clutter?
No worries! Download our FREE Checklist and start doing these 10 Organizing Tasks DAILY to save you precious minutes and take back control.
Do you want to feel more in control of your time, your space, and your information?
I can help with that. This is what you need to do:
1.
Download the FREE 10 Organizing Tasks you can do DAILY checklist
Use this checklist to streamline all the mundane tasks you do each and every day. Right away you will feel more in control of your time so you can focus on the bigger projects in your life.
2.
Complete the Roadmap to Your Important Information
COMING SOON – Use this printable binder to make note of anything you want your significant other or loved ones to know in case something happens to you.
3.
Sign up for the Tackle Your To-Do List Waiting List
COMING SOON – This course will help you corral all the random to do items that cross your desk each day and create systems that you can use to actually make progress towards getting it all done.
It's nice to meet you!
My name is Neena Nandagopal and I am a CPA turned professional organizer and blogger.
I share lots of ideas for decluttering, time management, digital organization, and goal setting to help you stay focused and organized.
---
Don't Forget the FREE Checklist!
You are signing up to receive informational and promotional email from AlmostPractical.com. Unsubscribe at any time. Privacy Policy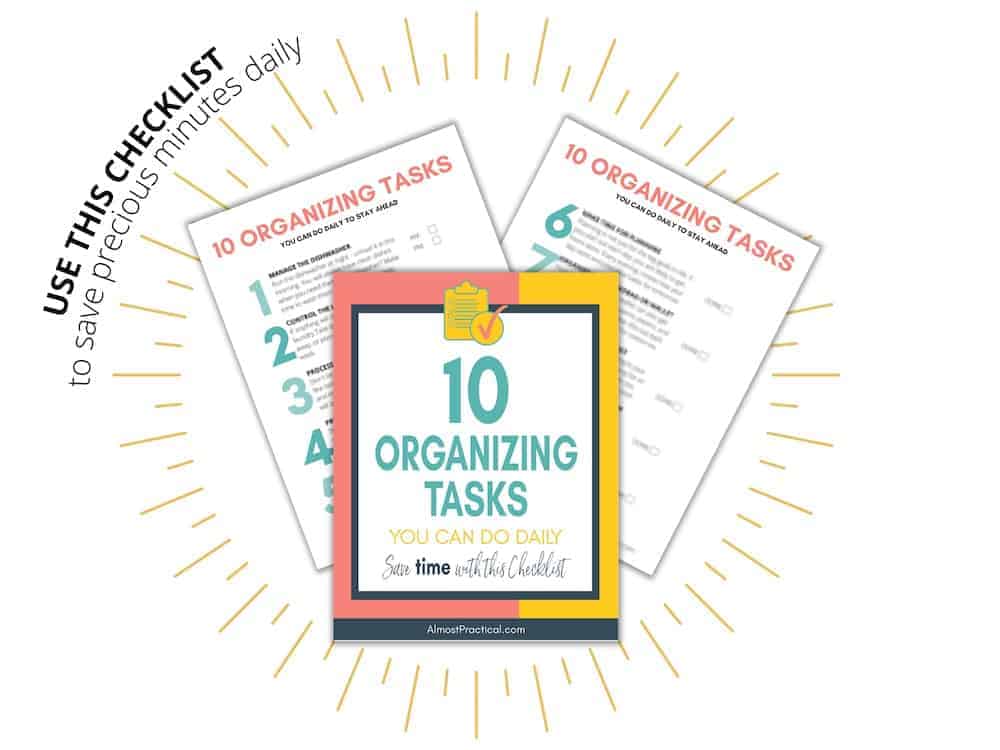 ---