Exciting news! A few weeks ago I was invited to join the Amazon Influencer Program.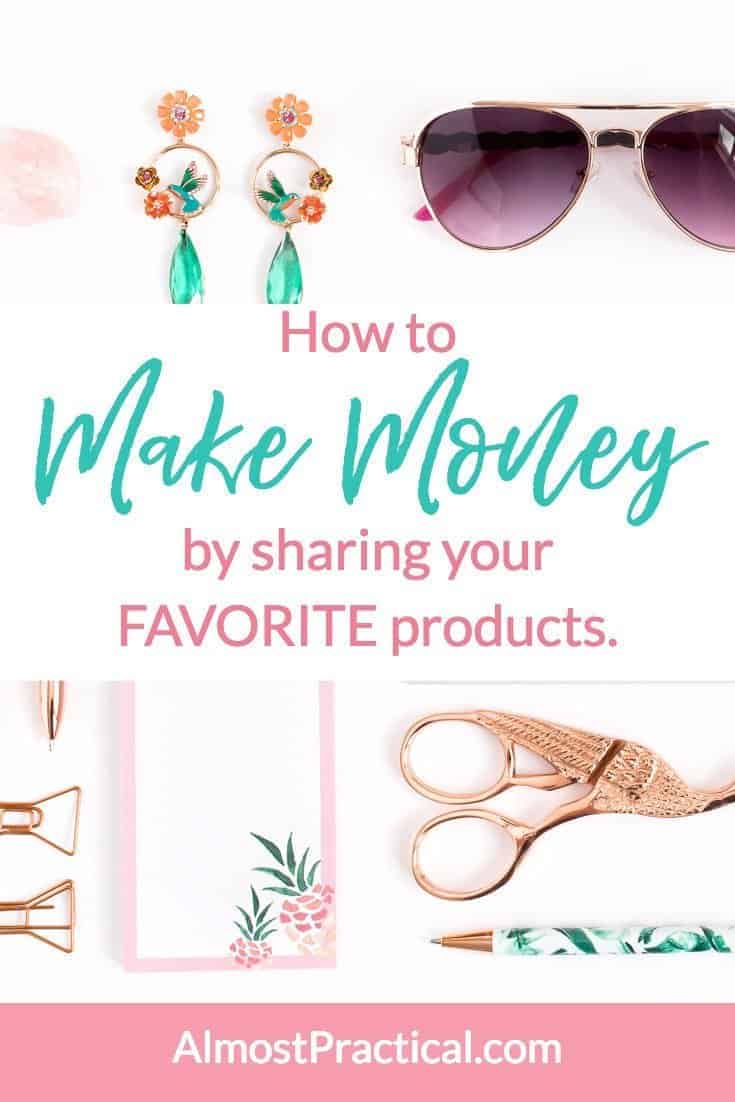 This is an invitation only program and it is a really fun way to make money blogging.
Basically, you get to have your own page on Amazon where you can display products that you love.
Download Your Copy!
FREE 2019 Printable Calendar
Simply fill out this form to gain access to the checklist. Subscribers enjoy full access to our members only Resource Library printables, checklists, and files. See our Privacy Policy
And it's not some obscure page either.
The URL is an easy to remember, easy to share URL so you can send traffic to it via your blog, social, or even verbally.
My URL looks like this: http://amazon.com/shop/AlmostPractical
Fun stuff!
What Do You Put On Your Amazon Influencer Page?
Because it is your page, you can do just about anything you want with it.
I use mine to display products that I talk about on this blog (like just about anything that has to do with the Instant Pot
)
Most of the items are things that I personally use and love or things that I would like to have.
Of course, it is all very practical.
Don't Set It and Forget It
The best way to use your Amazon Influencer page is to make it a work in progress.
Add a new things daily. Remove items that are no longer relevant.
And most importantly have fun with it.
Your audience loves you for a reason – so they will be very interested to see what products you recommend.
Wouldn't you rather buy something based on a recommendation from someone whose opinion you trust?
This is your opportunity to be that person.
Where Do You Share Your Amazon Influencer Page?
Once you build your page up, you can't help but want to share it.
After all, it is filled with all of your favorite things.
You certainly can tweet it out and share it on Facebook.
But as a blogger, it is important to tell people about it in your blog posts – especially if you are writing a product related post.
Amazon also encourages you to share your page in your YouTube videos, if you do video.
Think about it – when you write a blog post or record a video, you are really connecting with people on a deeper level than just a tweet.
If they like the information that you are providing they will be more likely to want to see the products that you recommend.
How to Join the Amazon Influencers Program
So, you think this might be for you?
To request an invite simply click here to get the ball rolling.
You must have a social media presence on YouTube, Twitter, Instagram, or Facebook.
I don't know the exact criteria they use to evaluate applicants, but the website does say that they look at more than just followers. They also look at the type of content and it's relevancy.
Related: Become an Ultimate Bundles Affiliate – Make Money from Your Blog
Are You an Amazon Influencer?
The Amazon Influencers program is another avenue that you can use to make money blogging.
You get your own page on Amazon where you can share all your favorite products. Your page also has an easy to remember URL so it's easy to share.
Have you joined the Amazon Influencers program?
Tell us how you use your page in the comments below.