5 Ways That I Want To Help You Get Organized
This post may contain affiliate links which means I make a commission if you shop through my links.
 Disclosure Policy
This blog is designed to help you fight the overwhelm caused by too much information that creeps into your daily life.
This information can take the form of paperwork, digital clutter, more commitments than you can handle, and of course – all the excess stuff that we tend to accumulate.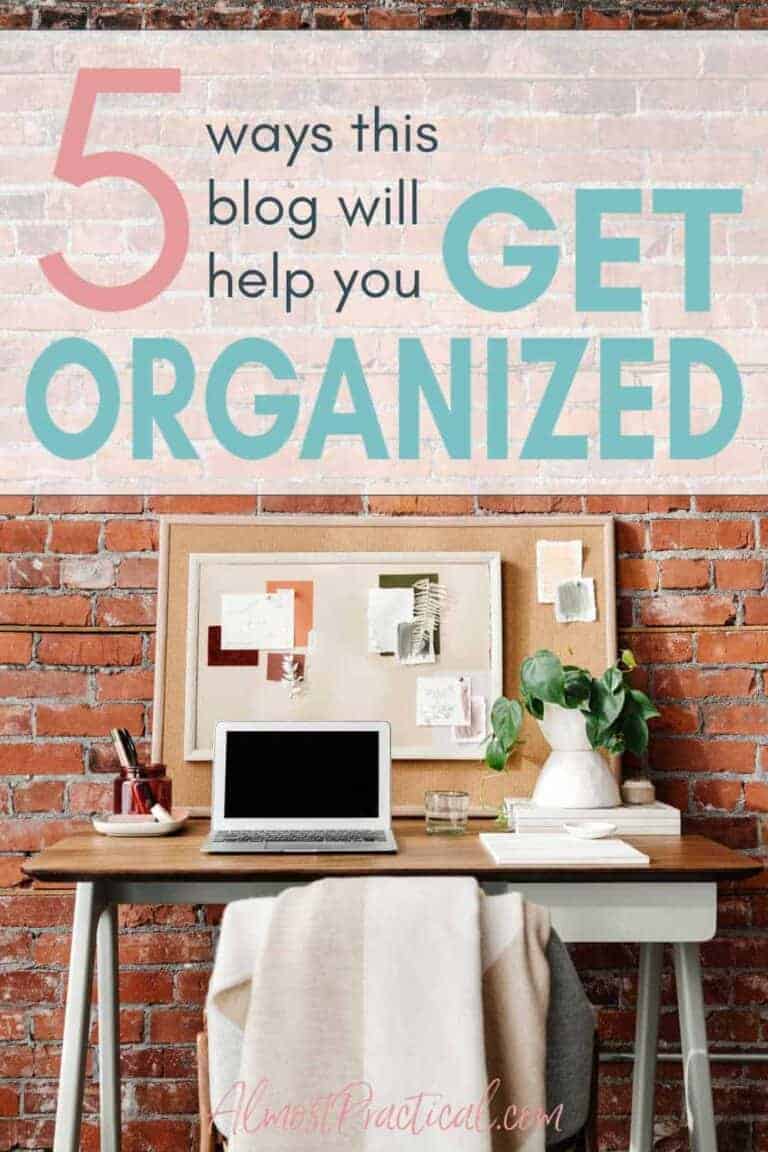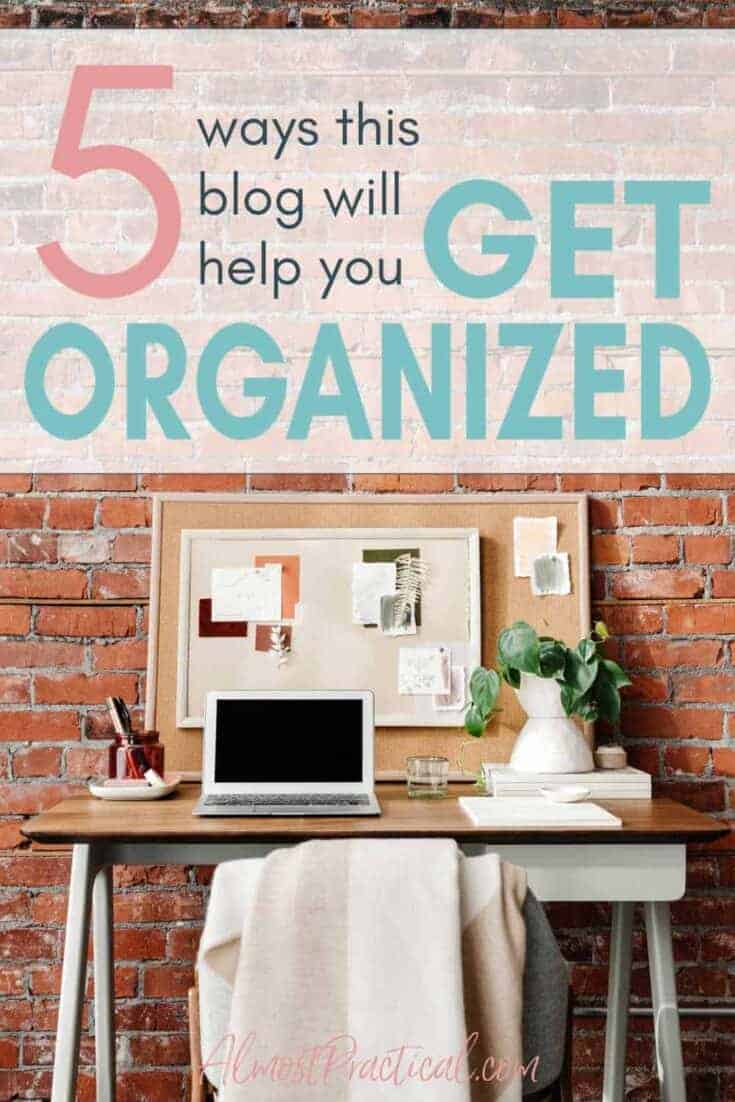 1 – Organize Your Space
Before you can organize all the different aspects of your life, you need to get control over your physical space.
This could be your home or your place of work.
If you can declutter the space where you spend the most time you create a "clean slate".
Getting rid of visual clutter gives your mind a chance to relax and focus on more important tasks and goals.
Organizing your space can also save you time.
Finding what you want when you need it is a basic principle of organization.
What this means is that you won't waste precious minutes (or hours) looking for that one thing.
This is time that you can spend accomplishing something else that is far more rewarding.
I hope to provide you with some home organization strategies that can help you clear out the physical clutter and free up your mental space, too.
See all home organization posts here.
2 – Organize Your Time
Each and every one of us is given the same 24 hours in each day.
This time is valuable.
When it is gone you can never get it back.
Some people do amazing things with the time they are given and others squander it away.
Most of us plod through each day hoping to be a little more efficient.
But sometimes that is not enough to move the needle.
In order to really boost your productivity you have to combine your intentions with good habits and concrete goals.
On this blog, I give you ideas and review resources that you can use to improve time management and get more done.
See all time management and productivity posts here.
3 – Organize Your Information
Having all the information that we need at our fingertips is a double edged sword.
We can find the answers to so many of our daily problems instantaneously.
The downside is that all that data clogs up our computers, phones, and home offices.
Digital clutter is real.
All the cloud services, apps, passwords, email, texts quickly become overwhelming.
Just like with physical clutter – it becomes difficult to find the thing that you are looking for online.
You would think that at least our paperwork burden would decrease.
But that is not the case either.
Paper still piles up and becomes one more thing that we need to organize.
From filing paperwork to organizing your digital files – on this blog, you will find tips and ideas that you can apply to your daily life.
See all posts about organizing paperwork and digital organizing here.
4 – Organize Your People
Just when you think you have everything under control – that one (or two or five) special person in your life can throw a monkey wrench into your plans. 😉
Family, friends, co-workers – they just may not be on the same organization level that you are.
It never fails.
I will have the kitchen clean for the night and one of my teenage or young adult children will come down and have a midnight snack.
Or I might be ready for a little planned me time and someone will need help with a little "lack of planning" crisis in their life. Or maybe the dog decides that she needs to go out.
Sometimes the best laid plans don't work out.
But if you work to organize the people in your life, at least in relation to how it affects your time then you can reduce the stress on your overall family situation.
Through this blog, I aim to share some ideas that have worked (and ones that did not work) for me.
See articles about home management and family organization here.
5 – Organizing Everything Else (Life Hacks)
There are lots of resources out there to help you get organized and increase your productivity.
Everything from books to apps to planners.
I love to review these kinds of things.
If it promises to make life easier, then I want to know about it!
When I try something new I share it with you here.
I also like to share my personal experiences with organization in unique situations.
Be it travel, or conferences that I attend, or little life hacks that I pick up here and there – if I think it can help someone else, I share it here.
Join Me On This Journey to Greater Organization
I hope that you will follow along with me on my journey to greater organization and productivity.
If you are looking to organize your home or office, improve your time management, streamline your information, manage your people, or are looking for a good tip or life hack – there is something here for you.
Be sure to subscribe to my weekly newsletter and get my latest posts in your inbox.
Happy organizing!
Learn more about who I am here.