8 Creative Water Bottle Storage Ideas
This post may contain affiliate links which means I make a commission if you shop through my links.
 Disclosure Policy
Looking for creative water bottle storage ideas to organize the reusable water bottles that are taking over your kitchen cabinets?
Sometimes you need to think outside of the box and do more than just rearrange the bottles that you have.
Here are 8 ways to control the clutter and gain back needed cabinet space.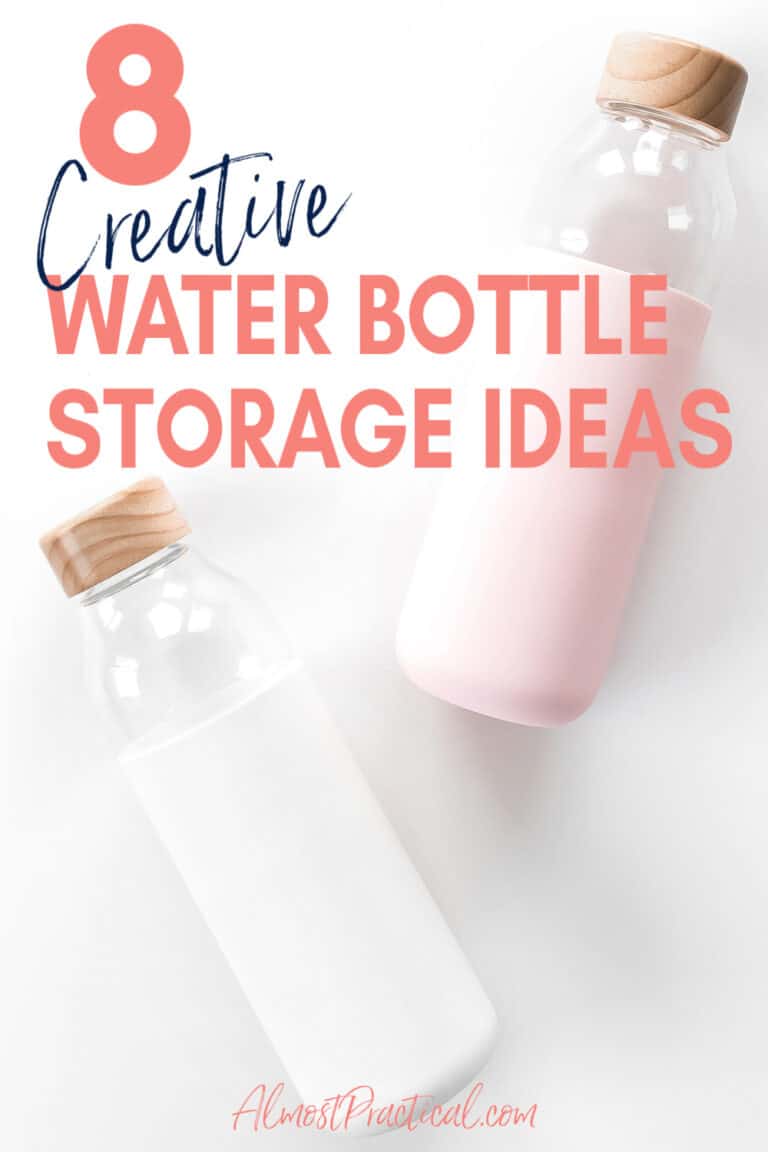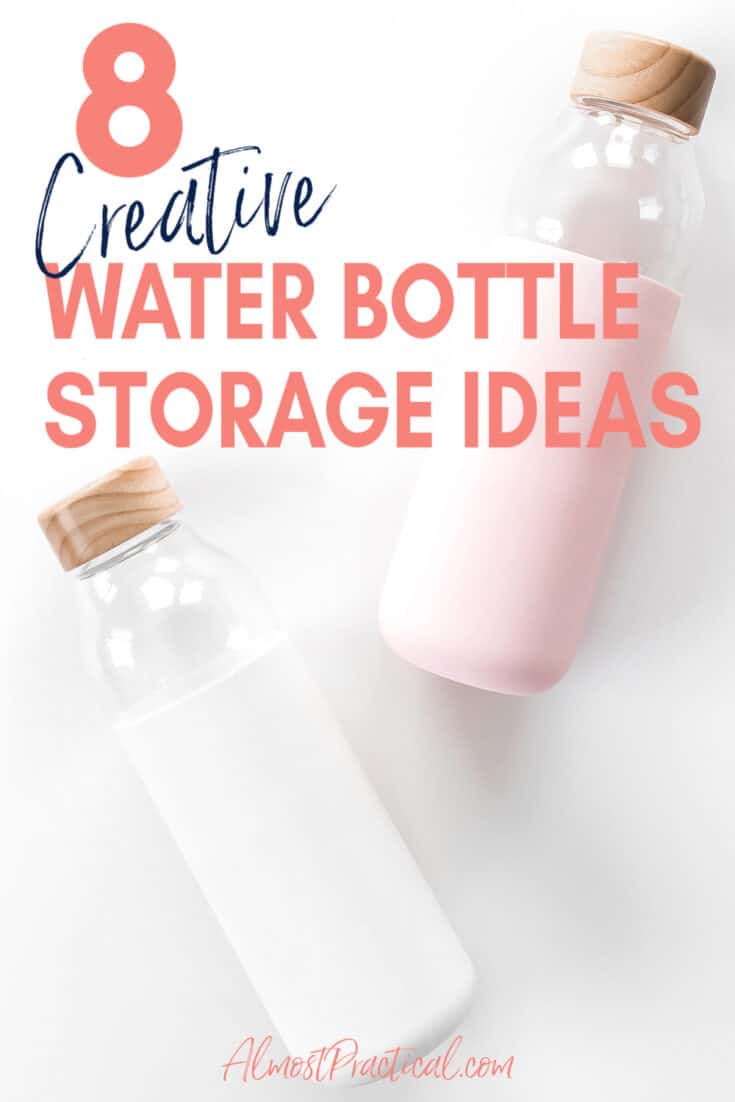 The Quick List
Here is the quick list of all the storage solutions that I mention in this article:
Sort Through Your Water Bottle Collection
There are many unique ways to control the clutter – which I will show you below. But you can find my number one method for organizing water bottles here – and it is a really good place to start.
Before you go looking for storage solutions for the many water bottles you might have, sort through them and donate or give away the ones you don't want.
You may find that you actually don't need extra bottle storage if you do a good job at culling your collection.
But if you still are short on space – one of these 8 options may work really well for you.
Remember to Measure Your Space
No matter what storage solution works best for you – be sure to measure before you buy.
Everyone's cabinets and drawers are different in size and depth – so measure first to ensure a good fit.
How Do You Store Water Bottles At Home?
Storing water bottles in a small kitchen is tricky. But you can see that thinking outside the box can help you find a nook or a usable area in an unusual spot.
You can use "offsite" storage by placing your extra bottles in bins and putting them in a basement or storage closet.
Or take advantage of vertical space by storing your water bottles horizontally on stackable racks or in under shelf baskets.
The back of a pantry door becomes useful with a hanging shoe organizer.
And you can also use lower cabinets or deep kitchen drawers for this purpose.
Look around your kitchen and look for space that is under utilized. Then think creatively to find the best water bottle storage for your specific circumstance.
Happy organizing!