Movo VXR10 Microphone Review
This post may contain affiliate links which means I make a commission if you shop through my links.
 Disclosure Policy
Disclosure: I received the Movo VXR10 Microphone from Movo for purposes of this review. All opinions are my own.
One of the most important things needed for creating awesome content is a good microphone. The Movo VXR10 Universal Cardiod Microphone provides excellent sound quality and is a great choice for bloggers, vloggers, influencers, and content creators. This is my review.
As a blogger, I have always struggled with creating mixed media content.
I started blogging when it was just about the written word. Then came YouTube and social media – which completely put me outside of my element.
Not only did I have to learn the technology but also get the right equipment. And I quickly learned that MOVO was one company that I could rely on for a quality product.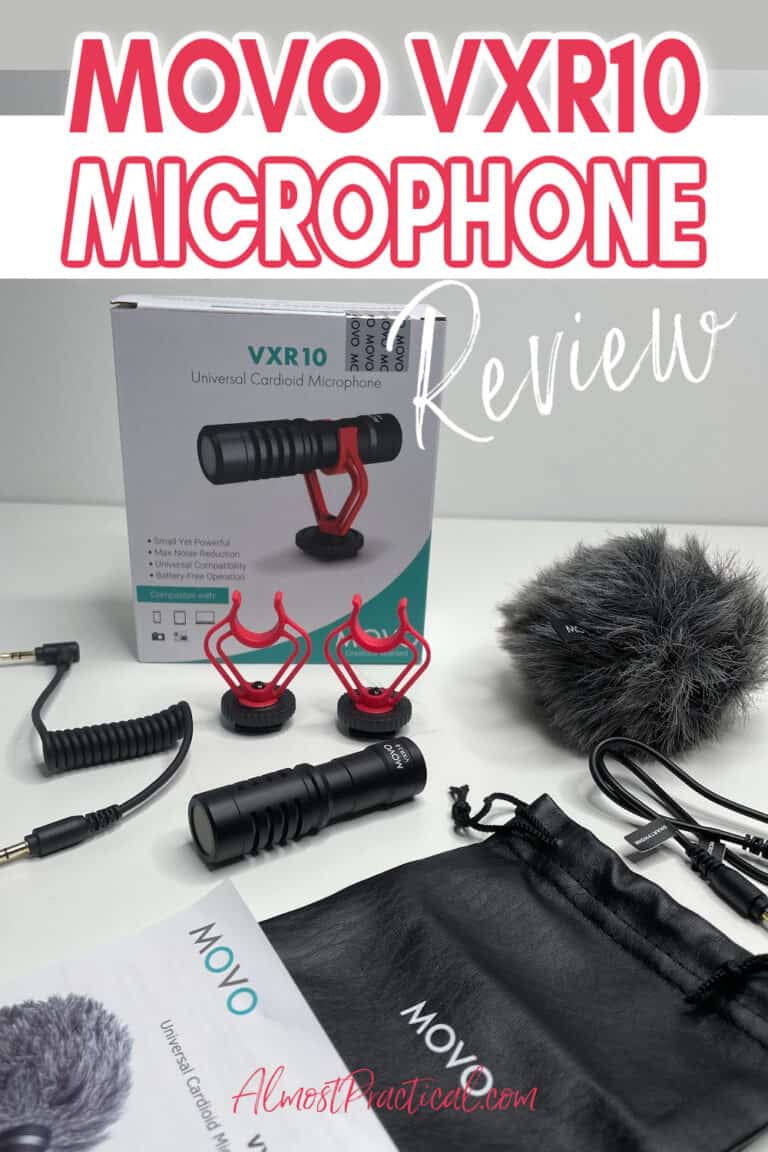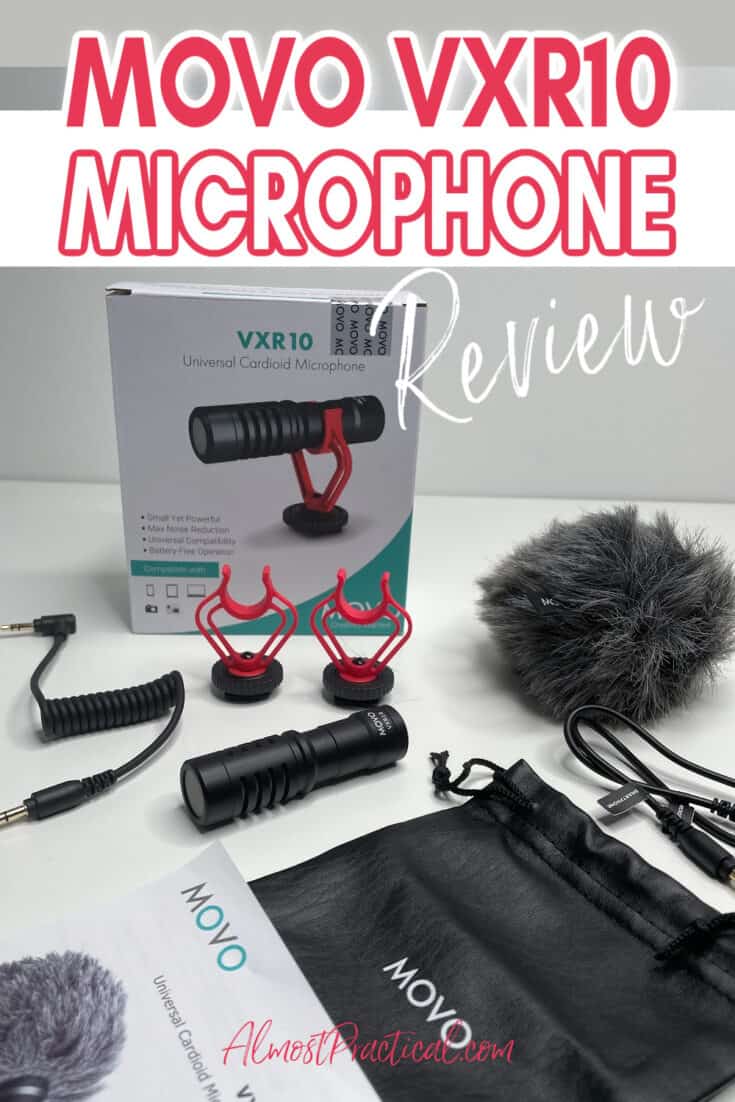 What Is A Cardiod Microphone?
According to Merriam Webster, a cardiod microphone is
a microphone having approximately uniform response over 180 degrees in front and minimum response in back, a polar curve representing its directional response being a cardioid
So, basically the MOVO VXR10 Cardiod Microphone is a microphone that will capture any sound to the front and front sides of the microphone while picking up very little sound from the back and back sides.
This is exactly what I was looking for!
What Comes in the MOVO VXR10 Microphone Box?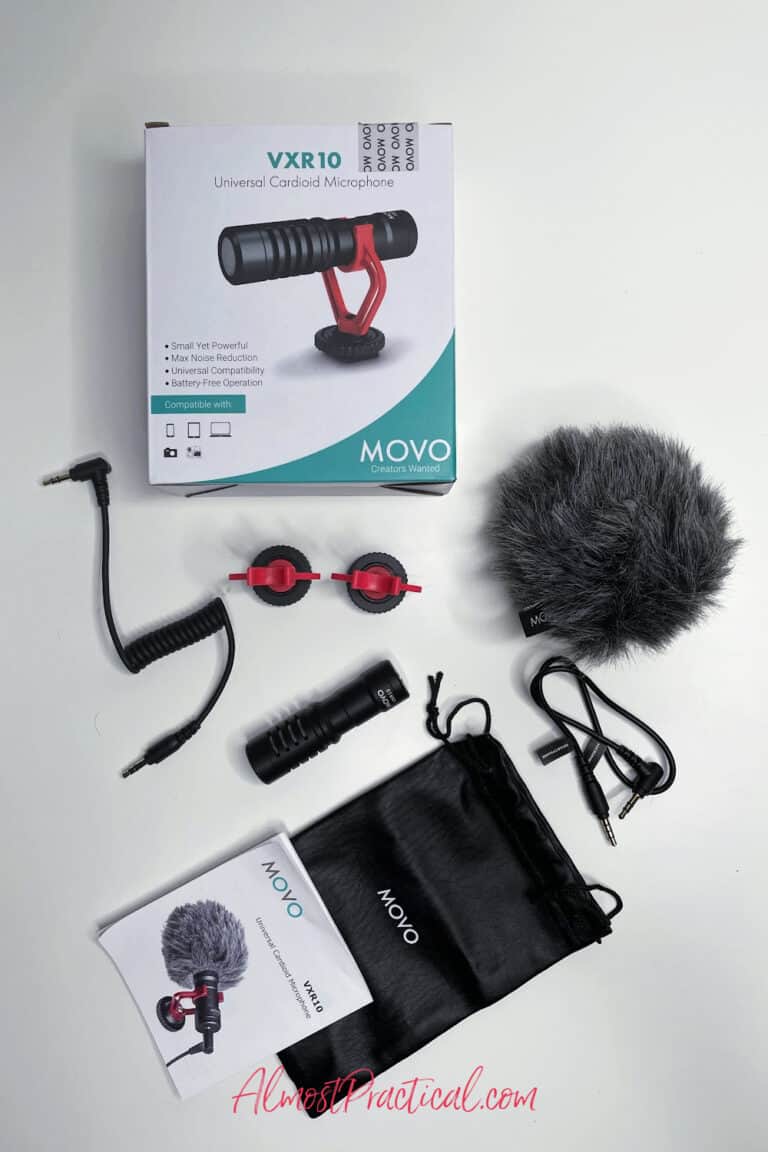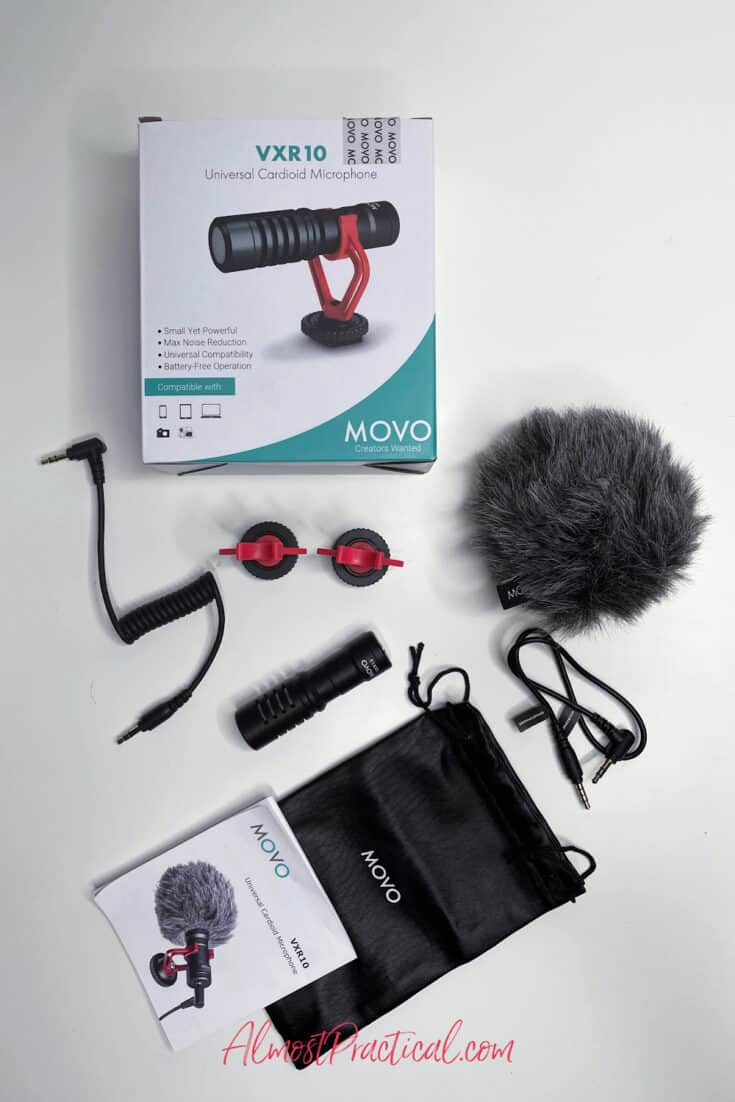 Inside the box you get:
the microphone itself,
a very cute and fluffy windscreen,
a 3.5mm audio jacket,
a shock mount (mine came with 2 of these),
3.5 mm audio to TRS audio output cable (for cameras, camcorders, audio recorders, and other AV recording devices),
3.5 mm to TRRS audio output cable (for smartphones, tablets, or Mac).
What Devices Does the MOVO VXR10 Microphone Work With?
Since I was looking for a good microphone that I could use with my digital camera, the MOVO VXR10 seemed like a good choice.
Upon receiving the microphone, I was pleasantly surprised to learn about the wide range of devices that this microphone is actually compatible with.
I anticipated that the VX10 would work with:
cameras,
camcorders,
and other AV devices.
But with the included TRRS cable you can also use the VX10 with smartphones, tablets, and Mac computers. Keep in mind that with newer iPhones (that don't have a headphone jack), you will need to purchase a TRRS to lightning adapter which is sold separately.
For a smartphone you will also probably need some kind of phone grip or tripod that includes a mount for the microphone.
Using the MOVO VXR10 With a Camera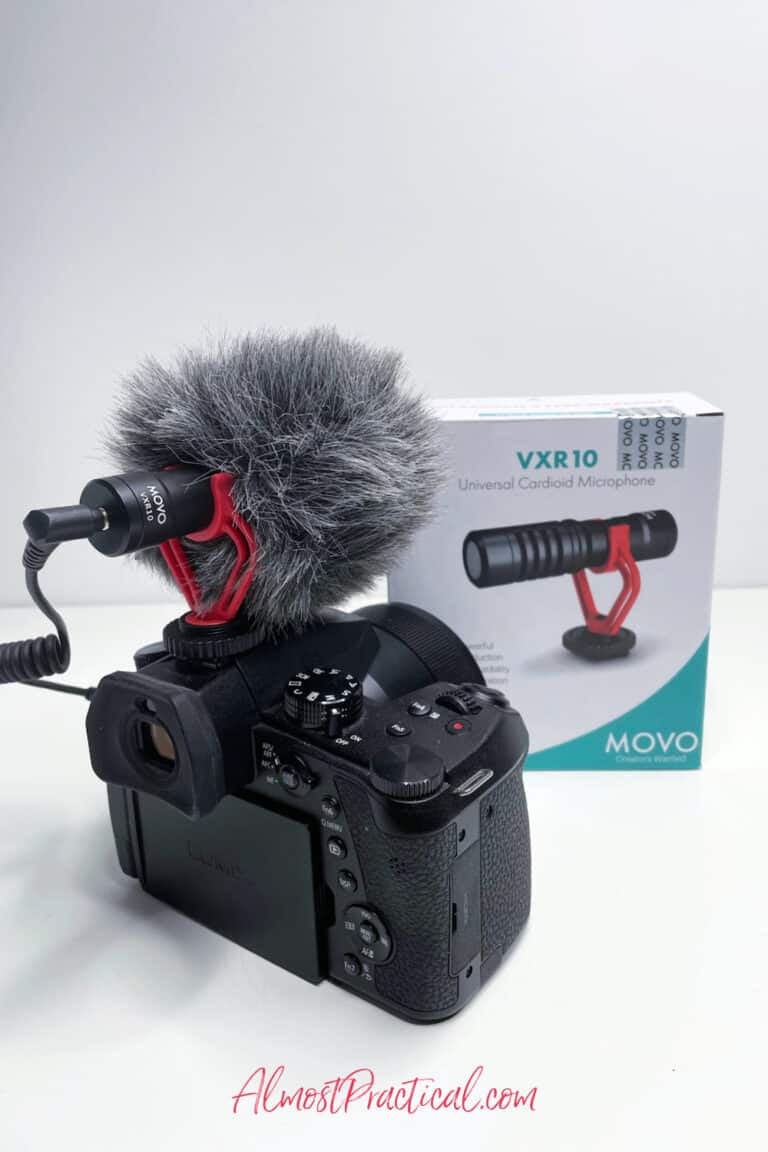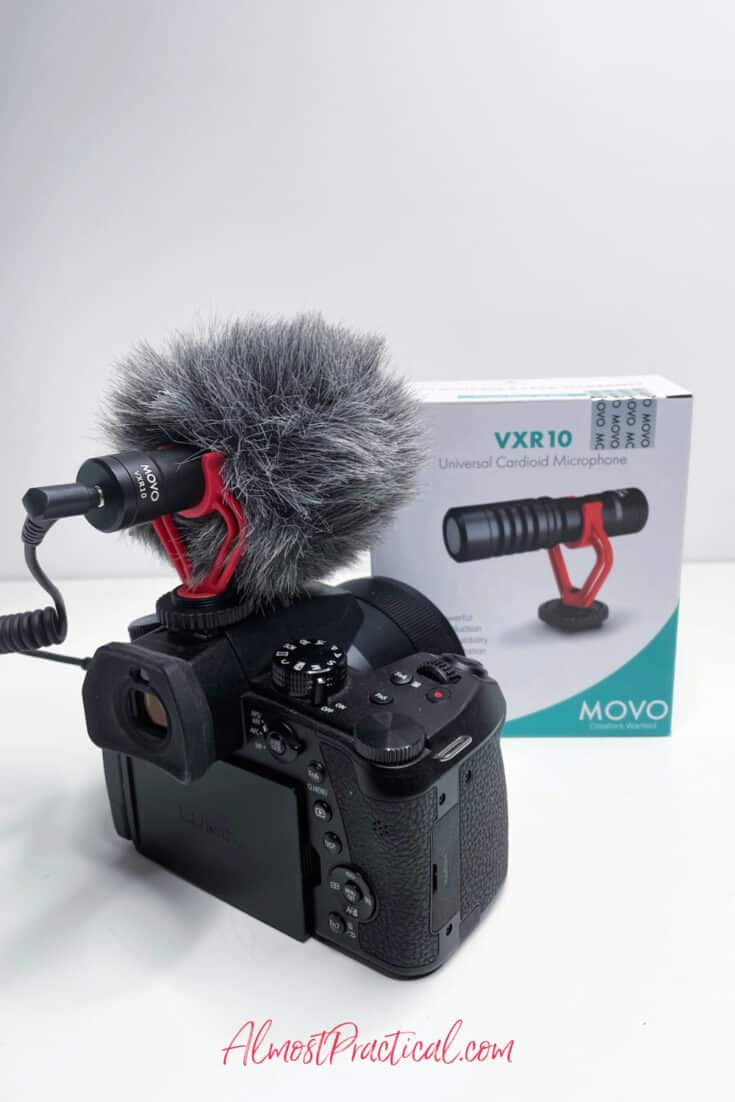 I chose to use my MOVO VXR10 with my camera and let me tell you – it is so convenient!
You simply use the included shock mount to attach the microphone to the camera's shoe mount.
Then you plug the microphone end of the TRS cable into the mic and the camera end of the TRS cable into the microphone input jack on your camera.
The one caveat that I have to mention is before you buy, please confirm that your brand and model of digital camera actually has a microphone input jack – because you definitely need this feature to use this mic with your camera.
That's it.
The VXR10 does NOT require any batteries – which is such a big relief.
It is so easy – and the sound quality is amazing.
I Never Take the Mic Off My Camera
The MOVO VXR10 is an awesome addition to my collection of blogging equipment.
I always keep it on my digital camera so I am ready to record video whenever the mood strikes.
This gives me the confidence to know that the audio will be fantastic.
If you are looking for a clip on mic, check out my MOVO Mini Di Duo Wireless Microphone for Smartphones review here.
And if you haven't started your blog yet – check out my Blogging for Beginners tips here.