Best Books for Aspiring Entrepreneurs
This post may contain affiliate links which means I make a commission if you shop through my links. Disclosure Policy
Here is my list of best books for aspiring entrepreneurs. Add these to your reading list to inspire and motivate success in the new year.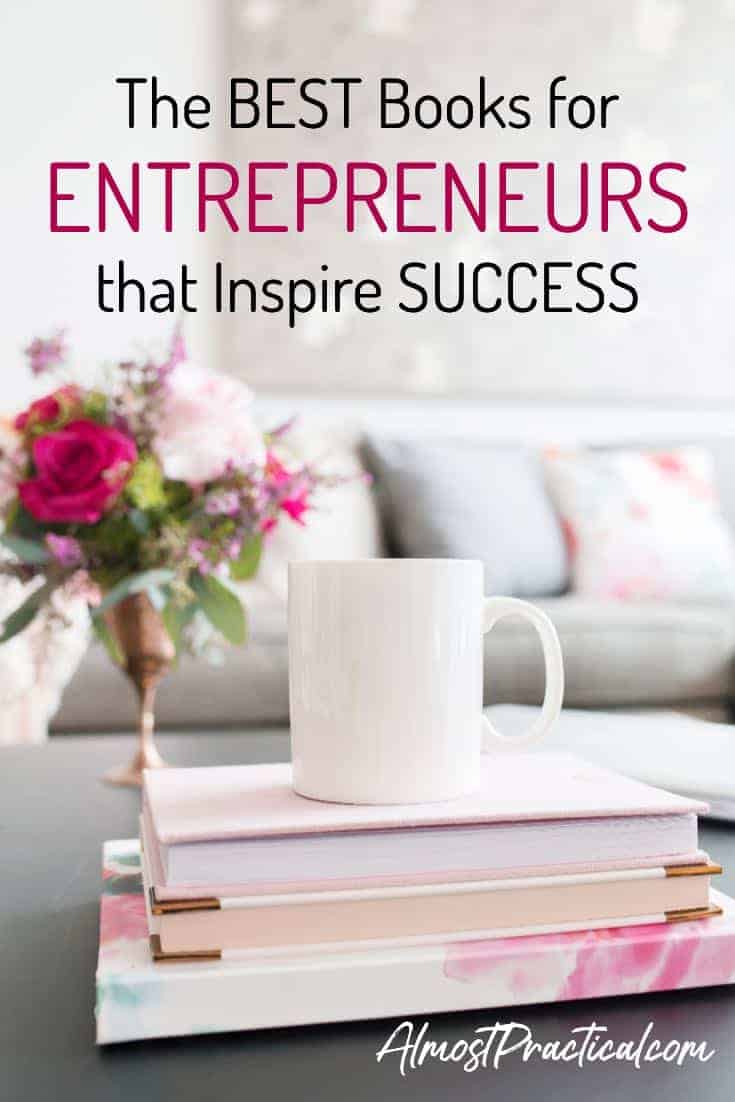 As an entrepreneur, I always feel like the secret to success is out there, sandwiched between the covers of a hardback book (or a Kindle ;-)).
And you know what, it is. But it is up to you to find the threads and weave them into a fabric that works for you.
So, every year, I put together a list of the best entrepreneur books that I want to read.
Some years my reading goals are really lofty – like this list of 52 must read business books that I put together a few years ago. I ended up reading many but not all.
This year, I am going to be more realistic and include just twelve – one for each month.
The thing is that all the books that I want to read this year, well, they haven't even been written yet.
I am certain that there will be some great new releases coming down the pike.
So, I don't want to fill up my schedule too much right from the beginning!
This is what I plan to read … won't you join me?
12 of the Best Books for Aspiring Entrepreneurs
Here's my list – one for each month.
What Entrepreneur Books are On Your List?
Bloggers are a unique breed of entrepreneurs, so sometimes it is hard to find books that are super relevant.
In the beginning, we usually don't have a team to manage or even a workplace to go to.
As a one man show, we wear all the hats in our businesses.
Our investment is minimal and we're not looking for angel investors or even earning millions of dollars overnight (although it would be nice).
Most of us are starting a blog as a way of creating a little side hustle, something that will generate some extra spending money.
I tried to find business books for my list that were practical, actionable, and also inspirational.
If you know of a "must read" that I should add, leave a comment and let me know.