Sometimes the simplest things can drive you crazy - like trying to figure out how to make a thin rectangle in Canva.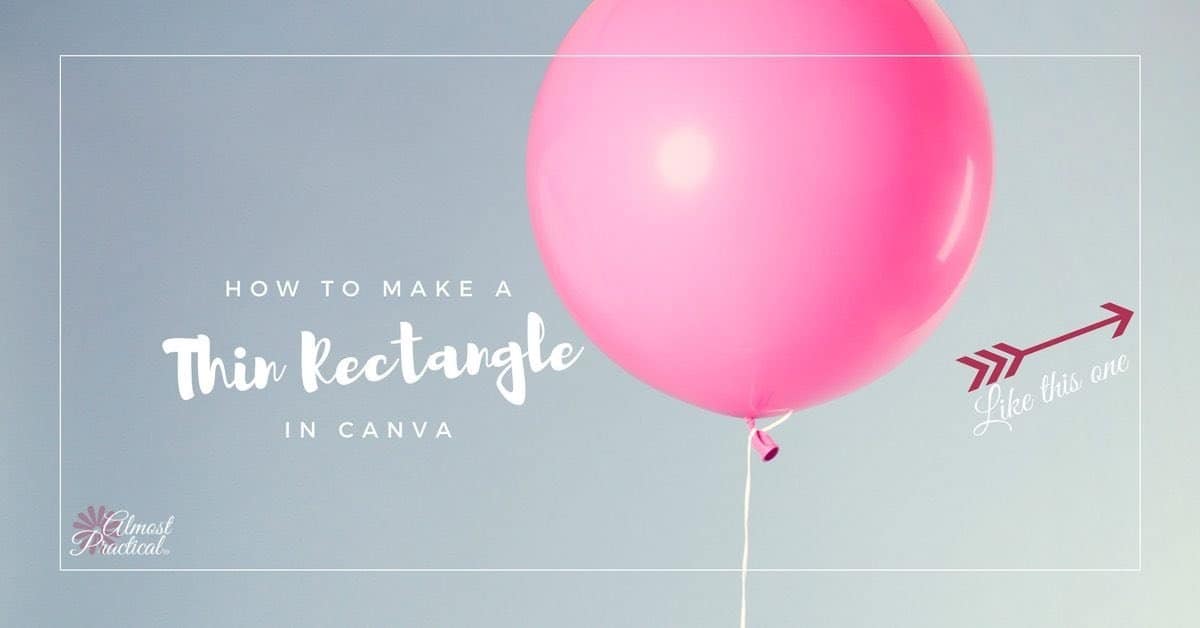 Yes, seriously.
I use a few different services to create web graphics for my blog. The PicMonkey photo editor is one of my favorites - and so is Canva.
But for the longest time, I could not find a tool in Canva's arsenal that I could use to create a thin rectangle outline.
So, I did what anyone would do and sent them a message on Facebook.
They pointed me in the right direction, although there is still one little caveat which I will show you.

The Thin Green Rectangle
To find the right element, type "rectangle frame" in the search box in Canva.
Then scroll down until you see the thin green rectangle. Don't choose the white rectangles with "filling" because you will be prompted to drop in a picture.
Click on the thin green rectangle and it will be added to your canvas.
You can click on the little color button in the upper right hand corner of your Canva project to change to color of the thin green rectangle to something that matches your design.
Border Too Thick?
This is where I always ran into trouble. I wanted the border to be thinner than pictured - and I couldn't figure out how to do it.
Well, it was so ridiculously easy, that I am embarrassed to even say it.
All I had to do was grab the corner sizing dot (for lack of a better word) - and drag it to make the rectangle smaller.
As the the rectangle became smaller, the lines became thinner.
Then all I had to do, was grab the sizing dot on the side and pull the rectangle bigger.
As I did this, the line remained thin, it did not once again get thicker.
Watch the Video Tutorial
I think it is easier if you watch it in action, my words are not doing this justice.
Did You Know How to Make a Thin Rectangle in Canva?
Please tell me that I am not the only one having trouble figuring out how to make a thin rectangle in Canva (sheepish grin).
And make me feel better by pinning the image below, in case I am.
What are some of things that have you perplexed in Canva? Share in the comments below.
Find more tips and tutorials for creating website graphics here.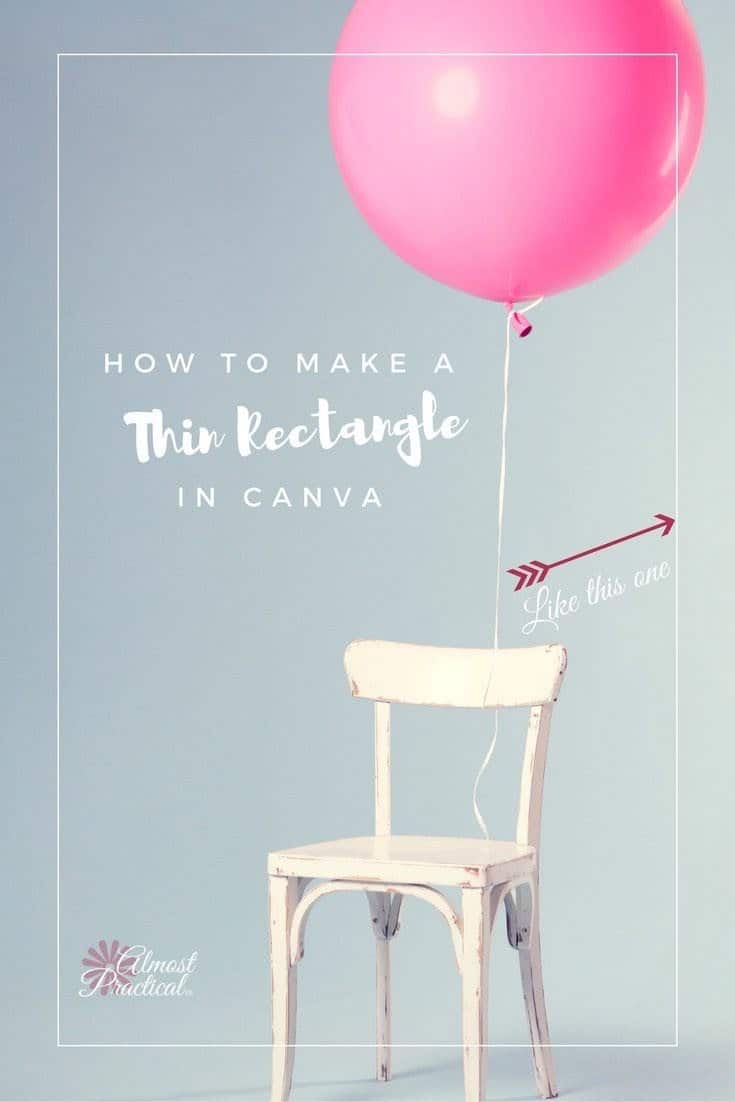 More Blog Graphics Tips You Might Enjoy