Waze Review – An Awesome FREE GPS App
This post may contain affiliate links which means I make a commission if you shop through my links.
 Disclosure Policy
What could be better than a FREE GPS app that not only gives you directions but also real time traffic information? You get all of that in the Waze App.
Getting stuck in traffic is the worst! It is such a waste of time.
And most GPS devices and apps don't offer you real traffic advice that is accurate.
Which is why the Waze App is pretty awesome.
It has saved me hours of time and tons of frustration. Somehow, Waze always knows the best route.
Sometimes we take things for granted. I have been using Waze for years. And when you use something for that long, you just assume that everybody else knows about it.
But they don't.
The Waze App Gets You Where You Want to Go
The Waze app not only gives you directions, but it knows when traffic is building up and will change your route to a quicker path.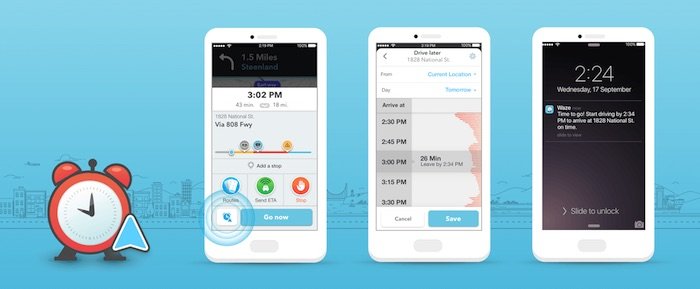 It Will Warn You About All Sorts of Road Hazards
Think social meets GPS.
This is how Waze knows what lies ahead.
The Waze App will warn you when there are "hazards" on the road ahead:
construction,
objects on the road,
potholes,
vehicles stopped on the shoulder,
and and even police.
The Waze app uses input from other Wazers to let you know about traffic conditions.
The Waze App Won't Cost You A Penny
Basically, you download the app – it is available for Apple and Android devices and best of all it is FREE.
Next, you set up your account.
And then you start driving.
Waze Will ReRoute You if It Finds a Shorter Route
Navigation is so easy and smart.
You type in your destination and Waze will calculate the best route. It will also offer you a few alternate routes, if you prefer to go a different way.
The most awesome part is that if Waze detects a better route that has less traffic and that will save you time, it will update your route and redirect you.
At first, I was skeptical – but this thing works.
Yesterday, we were coming upon a traffic jam because there was an accident up ahead.
The Waze app automatically instructed us to take an exit and guided us to a different road.
We arrived at our destination with considerably less stress – and definitely saved time in the process.
You Can Even Participate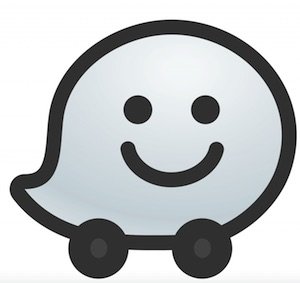 Even if you don't need directions to get somewhere – Waze encourages you to keep the app running while you are driving.
By doing this, it can collect info about your speed and you can also report hazards as you see them.
Waze then crunches this info to warn other motorists about traffic conditions.
Reporting info to Waze is probably easiest if you have a passenger in the car that can tap away at the app – it even makes the trip more fun.
If you pass a hazard that someone else has reported you can give it a thumbs up if it is still there – or click on "not there" if you don't see it.
As a passenger, you can even add comments to let others know what is going on.
If you are alone in the car, Waze also accepts voice commands, although I have not tested this feature yet.
Things You Might Want to Consider
So far, I have found this to be one of the best GPS apps that I have encountered.
But there are a few things to consider.
First, keeping it running for your entire trip will eat up the battery on your iPhone or Android device.
Make sure to grab a car charger for your phone if you don't already have one.
Second, unless you have a passenger, you will need some kind of dashboard mount for your phone, so you can see the map and follow the turn by turn directions.
Third, good or bad, Google owns the Waze App.
Given the richness of Google Maps, this could be good news as far as accuracy goes.
But given Google's track record for acquiring or offering great services and then retiring them (if you remember the Piknic photo editor and Google Reader) – this could spell trouble up ahead.
For now, I am retiring my old Garmin Nuvi 6000 which takes forever to acquire satellites and on which the maximum sound is so low that you can barely hear it at all) and putting my faith in Waze.
With the crowd sourcing technology, easy to use interface, and great price tag (read: free) it is exactly right for me.
Are You a Wazer?
Do you use Waze? How do you like it?
Source: Images are copyright of the Waze App at Waze.com