Cricut Joy Unboxing
This post may contain affiliate links which means I make a commission if you shop through my links.
 Disclosure Policy
It's here! My Cricut Joy arrived a few days ago – and I want to share the unboxing video with you.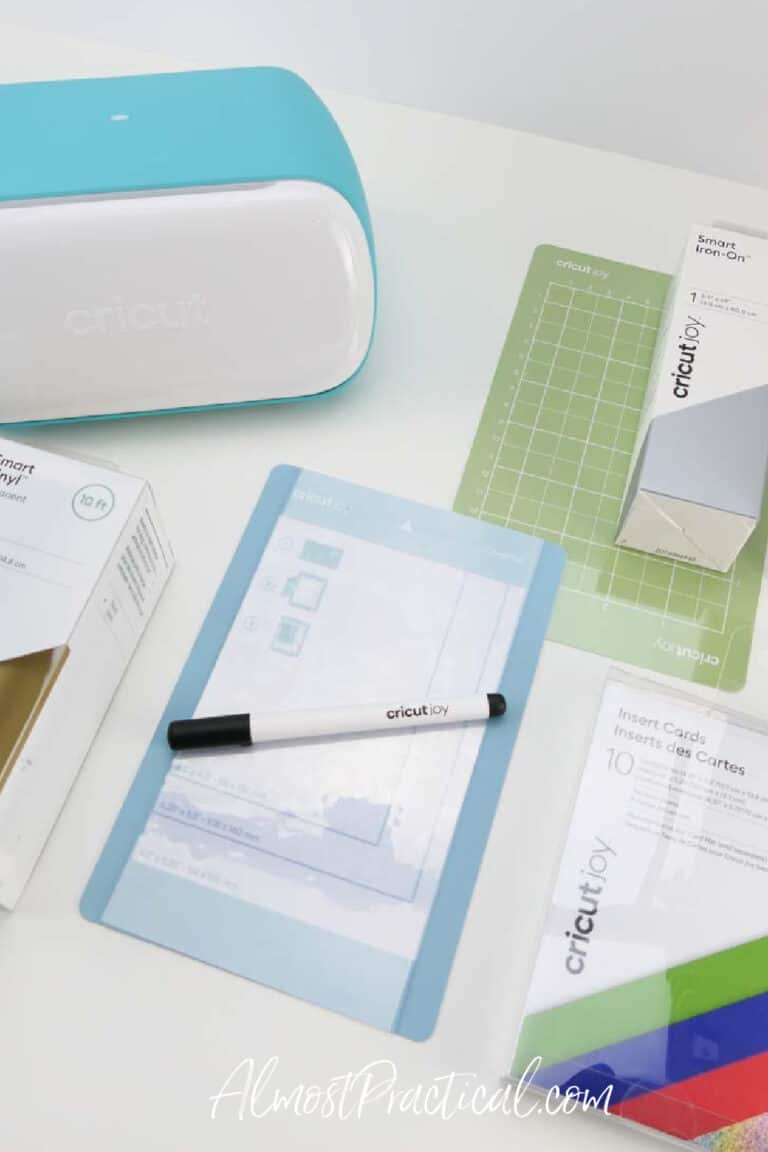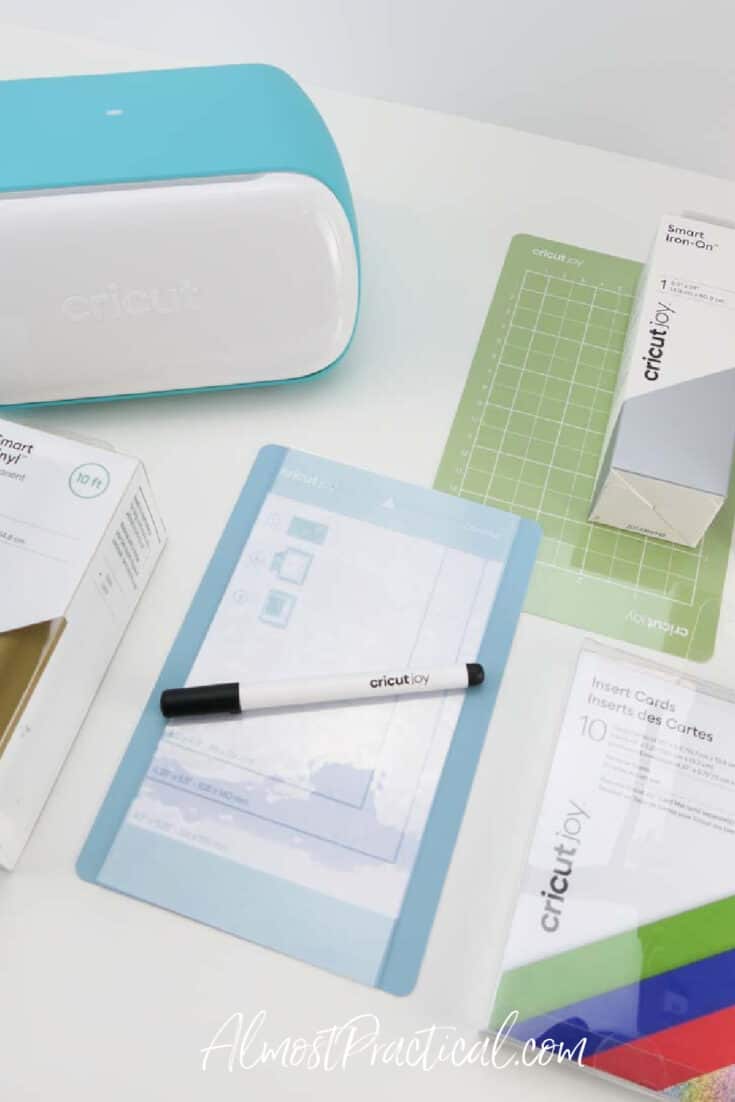 Watch the full unboxing on YouTube here.
What is a Cricut Joy?
This is a compact cutting machine and a great complement to the Cricut Maker and Explore Air 2.
This article has a more in depth explanation of what a Cricut Joy is and what it can do.
I decided to purchase the Cricut Joy Bundle for Access Members – because it comes with a bunch of starter materials.
Since I am new to this machine, I don't have any supplies on hand, so I thought that this would be a good way to get started.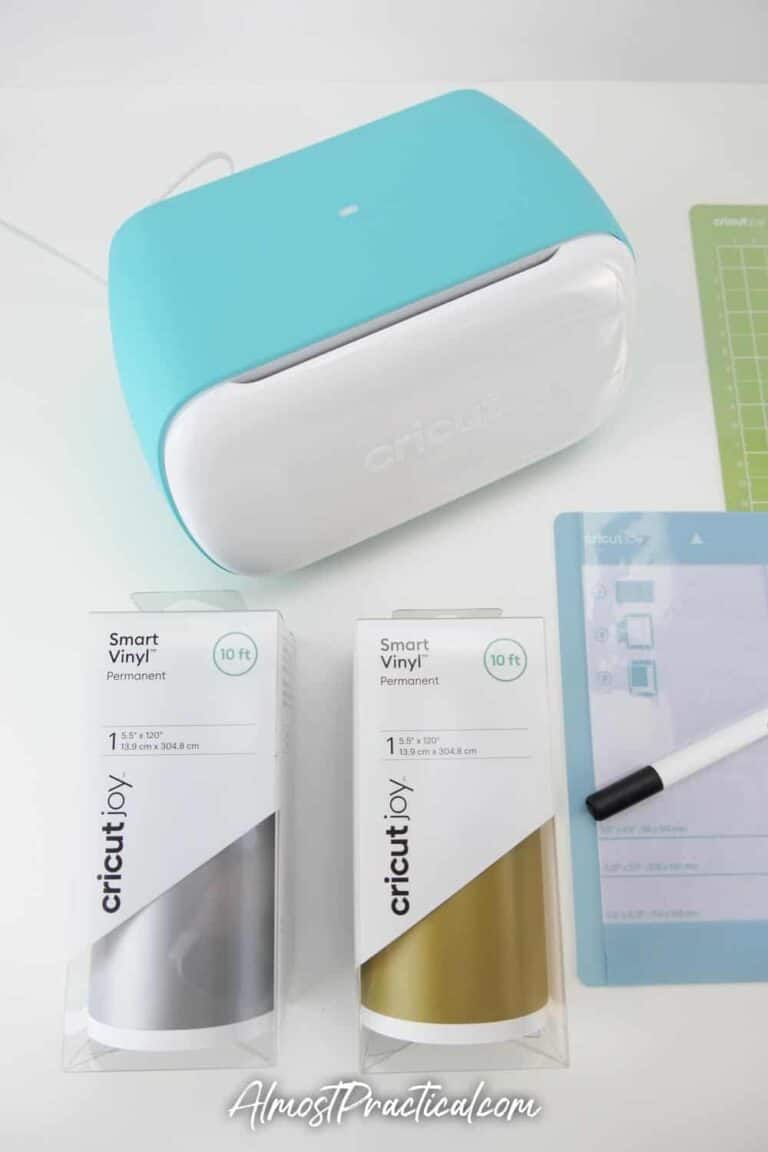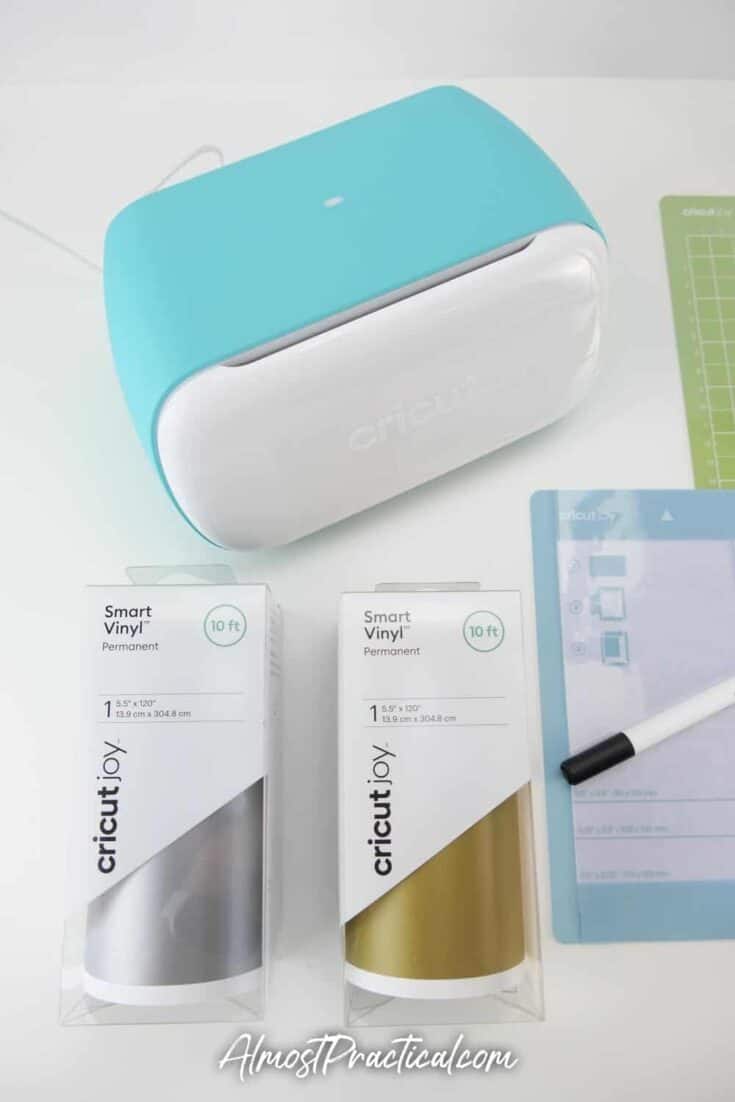 What Comes In The Box With The Cricut Joy?
Let's start with the machine itself.
If you choose to NOT order the bundle and just get the Cricut Joy all by itelf – this is what comes in the box:
Cricut Joy machine
fine tip blade (already loaded in the machine)
standard grip 6 inch mat for Joy
black .4 fine point pen for Cricut Joy
power cables
starter materials (small square of silver permanent vinyl, small piece of cardstock)
In essence, you get the machine and materials to make one sample cut.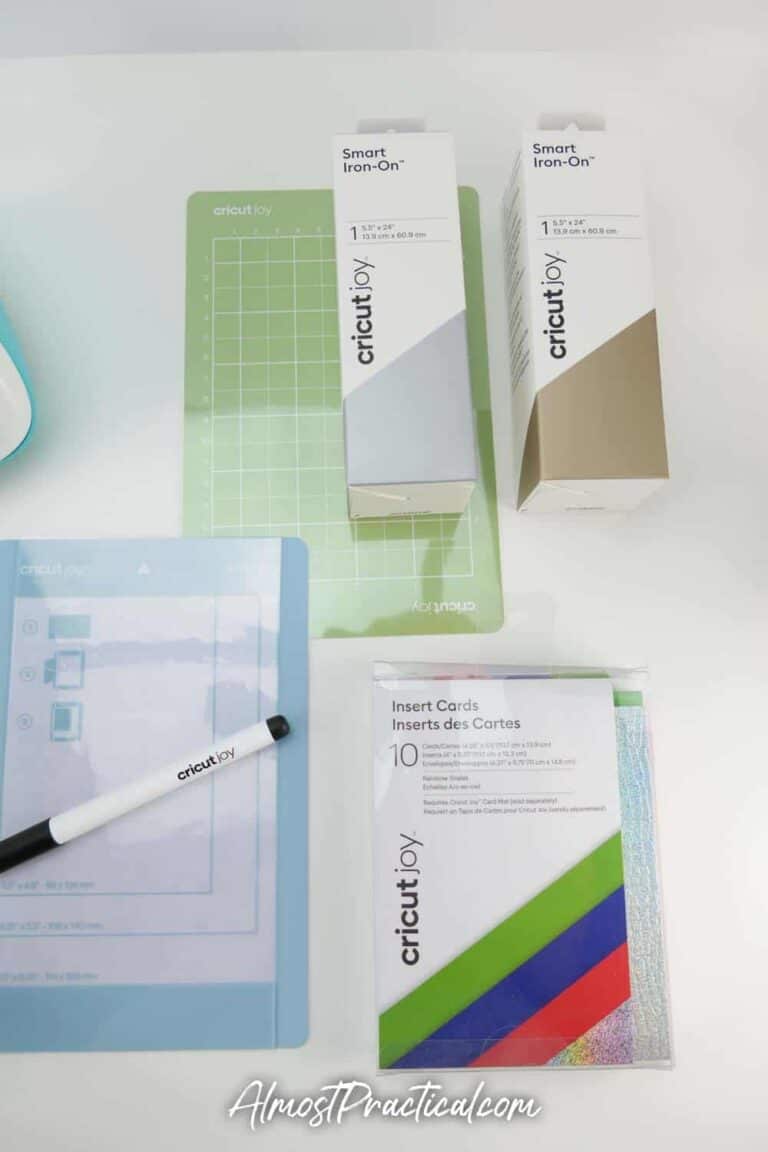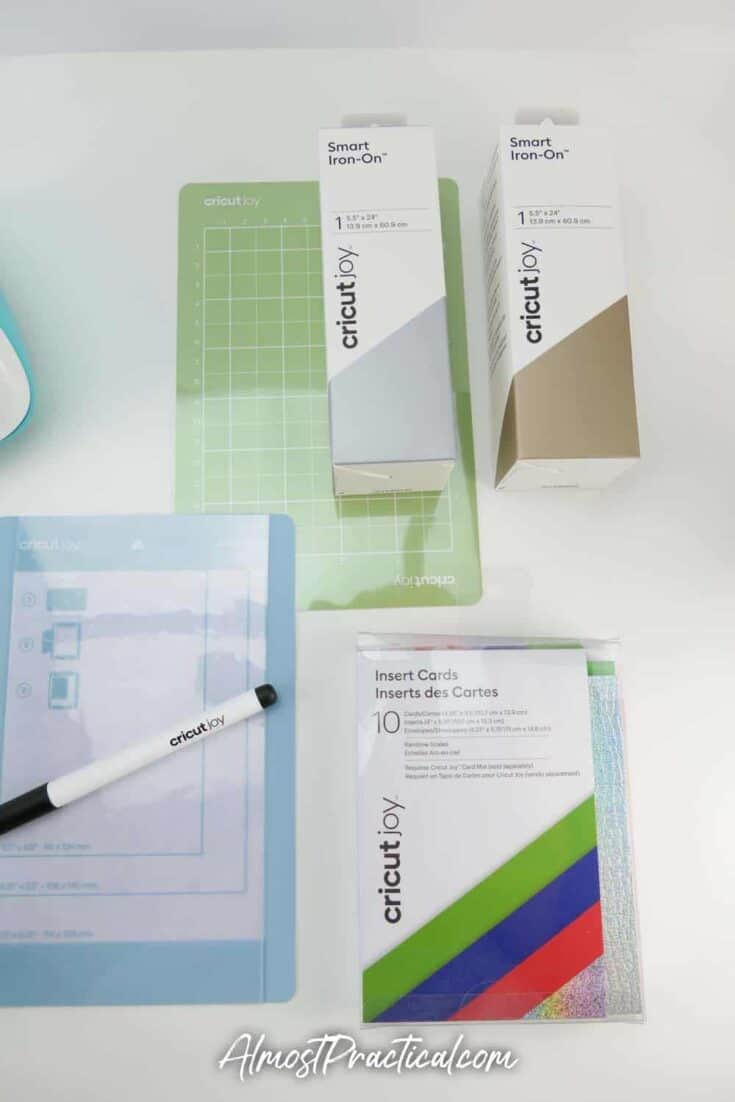 What Comes In the Cricut Joy Bundle for Access Members?
First off, to get this bundle, you need to be a Cricut Access member. (you can learn more about Cricut Access here)
Inside this bundle you get the Cricut Joy and everything that comes with it that I mentioned above.
In addition, you get the following:
one roll of Smart Iron-On in Silver 24 inches long
one roll of Smart Iron-On in Gold 24 inches long
one roll of Smart Vinyl in Silver 10 feet long
one roll of Smart Vinyl in Gold 10 feet long
one card mat
one pack of Rainbow Scales cards for Joy
Of course, be aware that Cricut can change up the items in the bundle at any time – but these are the things that came with mine.
Is the Bundle Worth It?
When I purchased my bundle, it absolutely was.
However, shortly afterwards, Cricut dropped the price of the stand alone Cricut Joy machine.
I don't know how long that price will last – but at that price point the bundle is costs pretty much what you would pay if you bought each item separately.
So, instead of going with the bundle, you could go a la carte. This way you can whatever materials you want in the colors of your choosing.
Personally, I prefer bundles because it's an easy way to stock up and get started with a new machine.
In Summary
All in all, I am excited to get creating with the Cricut Joy.
I love the small form factor and am happy to have some supplies on hand for my first few projects.
How do you like your Cricut Joy?
Leave a comment below.