What is a Cricut Joy Machine?
This post may contain affiliate links which means I make a commission if you shop through my links. Disclosure Policy
For the past few months I have been seeing a lot of news about the new Cricut Joy Machine.
HOT NEWS!: The Cricut Joy is only $179.99 from now through ??? Click here to see the deal.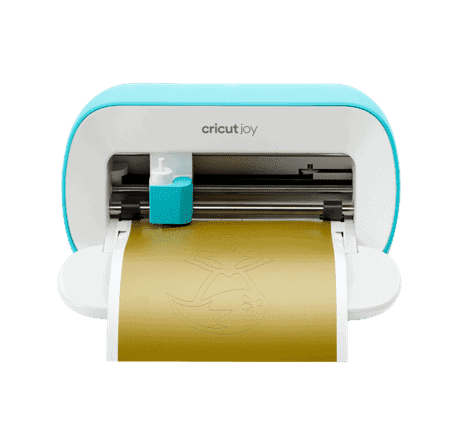 Of course, I was curious.
But I already have the Cricut Maker and the Explore Air 2 – so … why would I get another Cricut?
I waffled. I resisted. And then I caved.
And wouldn't you know, the day after I caved, the Cricut Joy went on sale for 179.99 – but that is another story.
The thing is that as much as I love my other Cricut machines, I don't use them as often as I would like because it is kind of a production to clear up some table space, and set them up.
If I had a dedicated craft room … but that, again, is another story.
So, for me the deciding factor was the size.
The Cricut Joy is smaller and more portable than it's older siblings and I think I will use it more.
I am sure that you might be struggling with the same decision – so let's talk a little about the Cricut Joy and what it can do.
What Does the Cricut Joy Do?
The Cricut Joy is the smallest and most compact Cricut Machine available.
Like the Maker and the Explore Air 2, it is a precision cutting machine that you can use to make paper crafts and cut vinyl and iron on materials as well.
Because of it's size, it is also quite portable – so you can take it with you if you craft on the go as part of a crafting group, for example, or find that it would be useful in your business.
What Can You Make With a Cricut Joy?
The Cricut Joy can cut lots of different materials and it also writes.
This makes it an obvious choice for creating cards for all types of different occasions.
But it can do more than that.
In addition to paper, it will cut vinyl, iron-on, and also Infusible Ink.
Another neat thing about the Cricut Joy is that you can use something called SmartMaterials which do not require a cutting mat.
This makes it possible to cut really long banners, which is something that you cannot do on the other machines.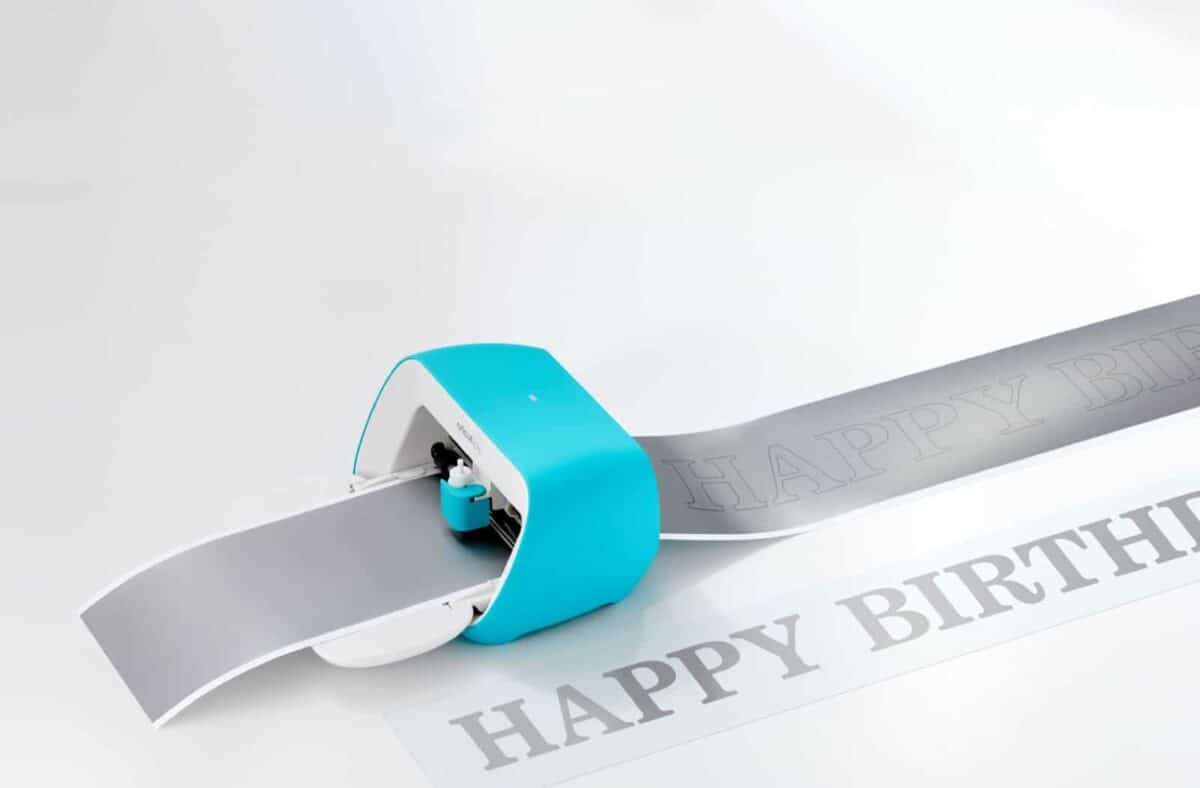 However, because this machine is not as wide as the others, you can only cut materials that are up to 5.5 inches wide.
There is even Smart Label paper you can use to create pantry labels and organize the boxes in your basement.
How Do You Get Started?
A great way to get started with a Cricut is to purchase a bundle.
This way you not only get the machine, but also a starter set of materials.
Since I am new to the Cricut Joy, I decided to buy the Cricut Joy Bundle that is available to Cricut Access subscribers.
Should You Get a Cricut Joy?
The things that you should consider are:
budget,
space,
whether you already have a Cricut Machine,
will you actually use it,
are there other things that you need from Cricut so you can combine shipping, and
can you take advantage of a Cricut Access discount.
If you are trying to decide between the different models, this article has good information.
If you are still on the fence, stay tuned for my posts as I open and set up my own machine.
It hasn't shipped yet – but I am really looking forward to it!
Update
My Cricut Joy is here! Watch the unboxing of the Bundle for Access members in this post.