Children's Book Review – Warning! Do Not Open This Book
This post may contain affiliate links which means I make a commission if you shop through my links.
 Disclosure Policy
Disclosure: I received a copy of the children's book – Warning Do Not Open This Book! by Adam Lehrhaupt, illustrated by Forsythe from Simon and Schuster for this children's book review.
This picture book is geared towards very young children and starts with a warning to not open invitation to open the book to see what lies within.
The first page further warns kids to put the book back – because they might just let the monkeys out.
As you get further into the book, you do end up letting the monkeys out. And they are mischevious as they paint a tree all over the page.
But the monkeys are not the only ones out there, next come the toucans, and then …. an alligator!
To catch them all, you need to set a trap.
Does it work? You will need to read the book to find out!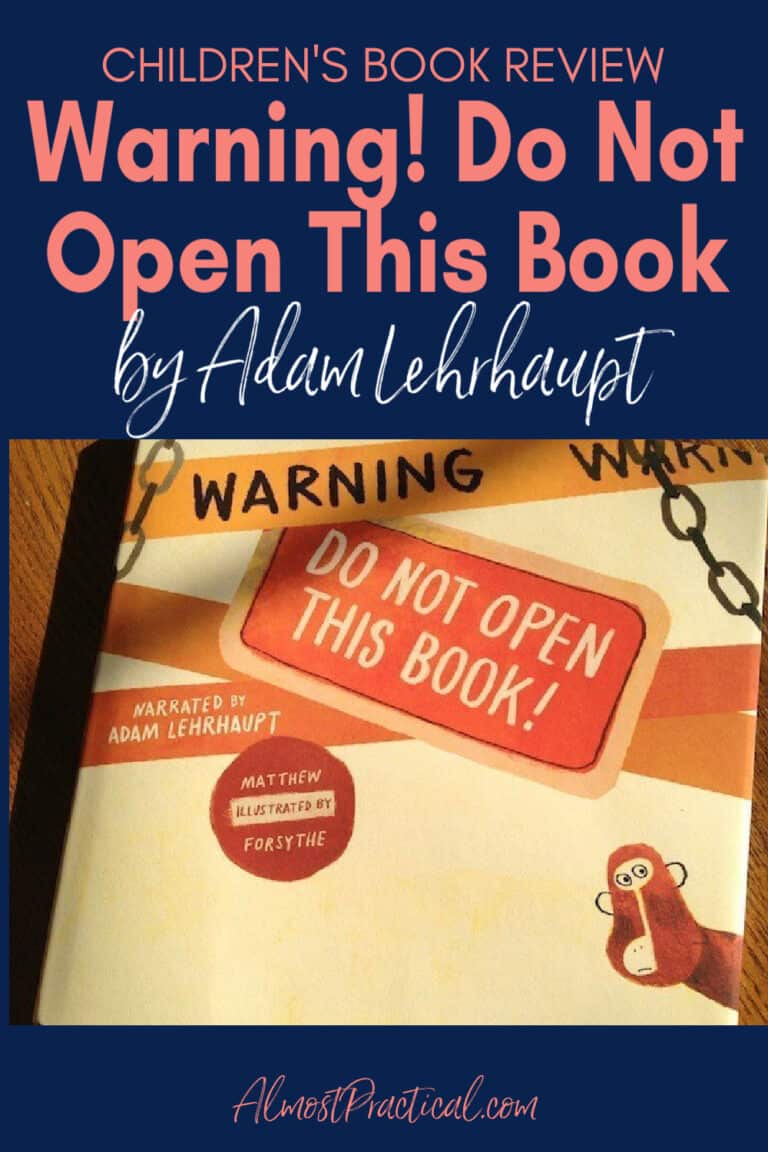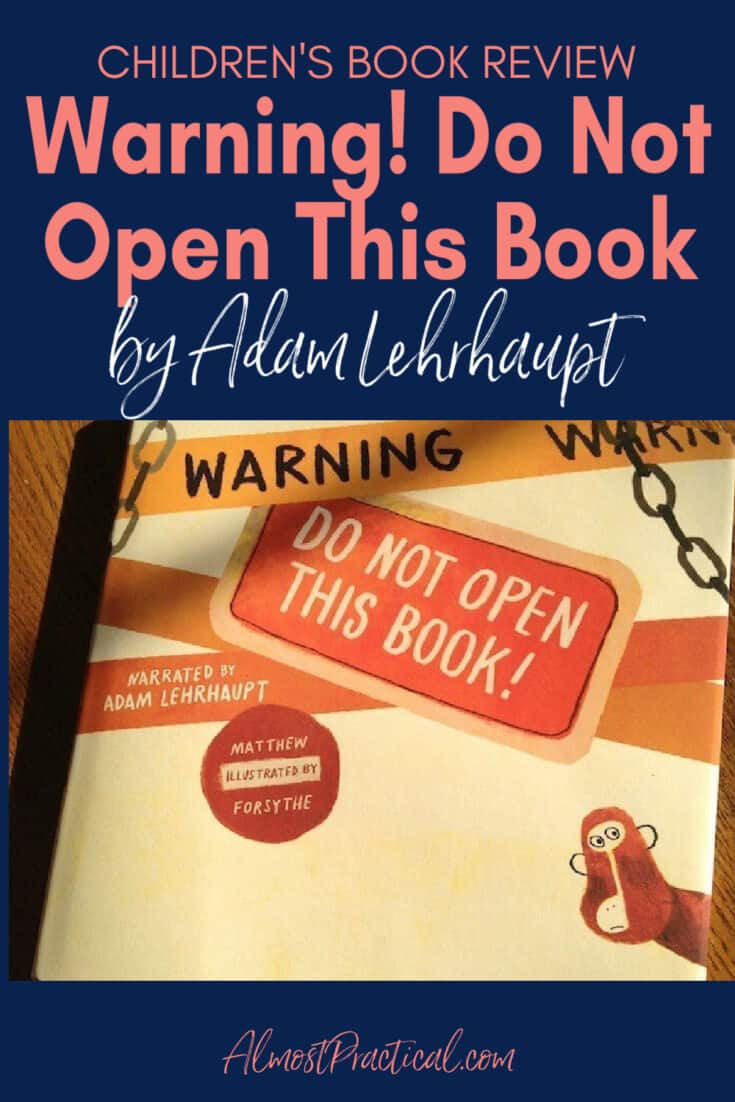 Children's Book Review – What I Thought
While I normally love to review children's books, my feelings are mixed on this one.
First, the beginning of Warning! Do Not Open This Book is oddly reminiscent of the long time favorite The Monster at the End of This Book starring lovable, furry old Grover.
In addition, the illustrations in the Warning! Do Not Open This Book story are done in dark, fall like colors.
I am a big fan of bright and cheery color, so this book appears a bit drab to me.
Finally, the characters – monkeys, toucans, and an alligator – were hard for me to relate to.
Given recent events, I don't think that an alligator is the best choice for a children's book character.
That being said, my own children loved many books that I personally would have passed on – so you never really know what content they will find to be compelling.
Have You Read This Book?
What did you think of this book? More importantly, what did your kids think? Share your opinion in the comments below.
Buying Options
You can order your copy of Warning Do Not Open This Book! at Amazon.com. It is available in hardcover and in a Kindle edition.
I'm not sure if this book is available as part of an Amazon Freetime Unlimited subscription – but that might be the best way to enjoy the book if the option is available.