The Bosch 800 Series Dishwasher Gets Your Dishes Really Clean
This post may contain affiliate links which means I make a commission if you shop through my links.
 Disclosure Policy
Disclosure: This post was sponsored by BestBuy. All opinions are my own.
The Bosch 800 Series Dishwasher has lots of innovative technology under the hood to get your dishes really clean.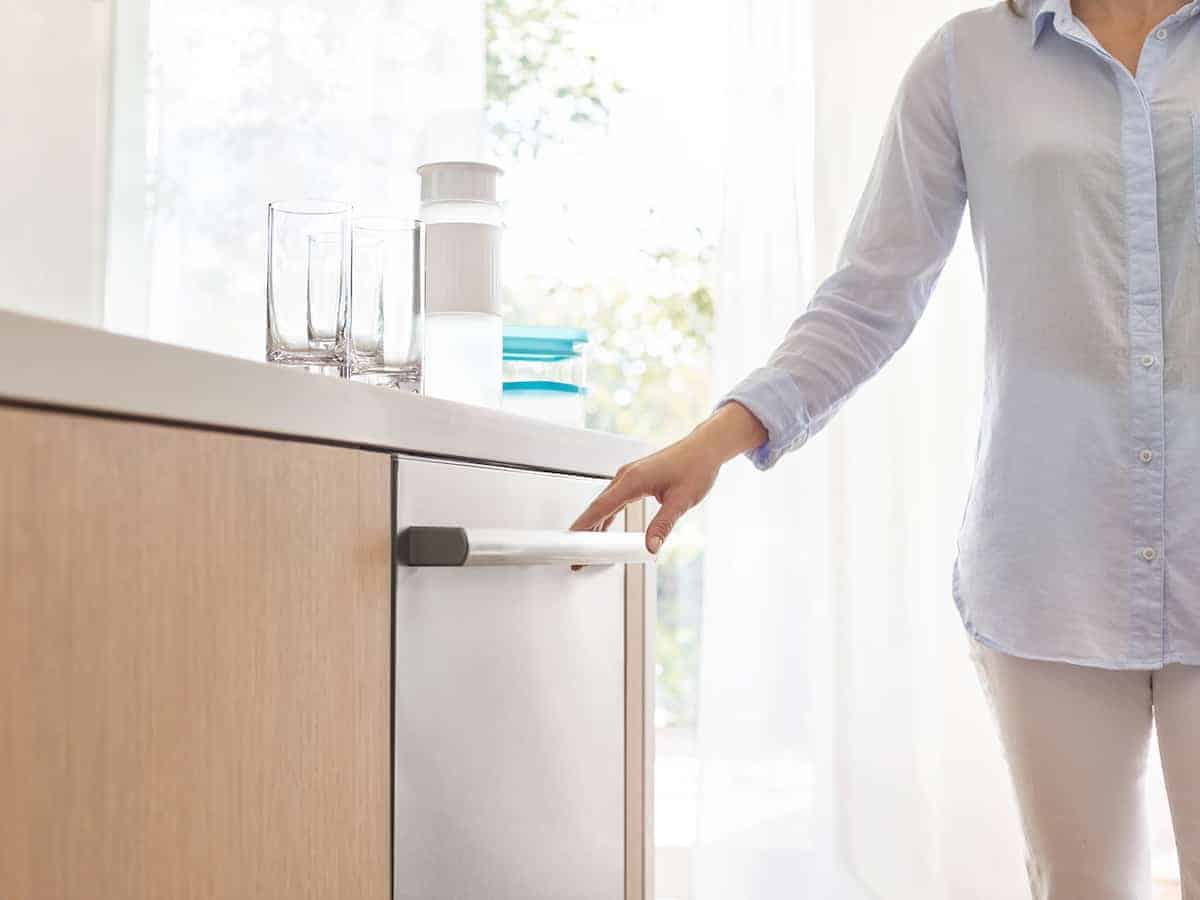 A few years ago when we remodeled our kitchen, we installed a Bosch 800 series dishwasher as well as a Bosch Counter Depth Refrigerator and a Bosch dual fuel range – all of which I love.
So, when Best Buy asked me to share the features of the newest version of this wonderful dishwasher with you – I was more than thrilled to do so.
New Technologies Under the Hood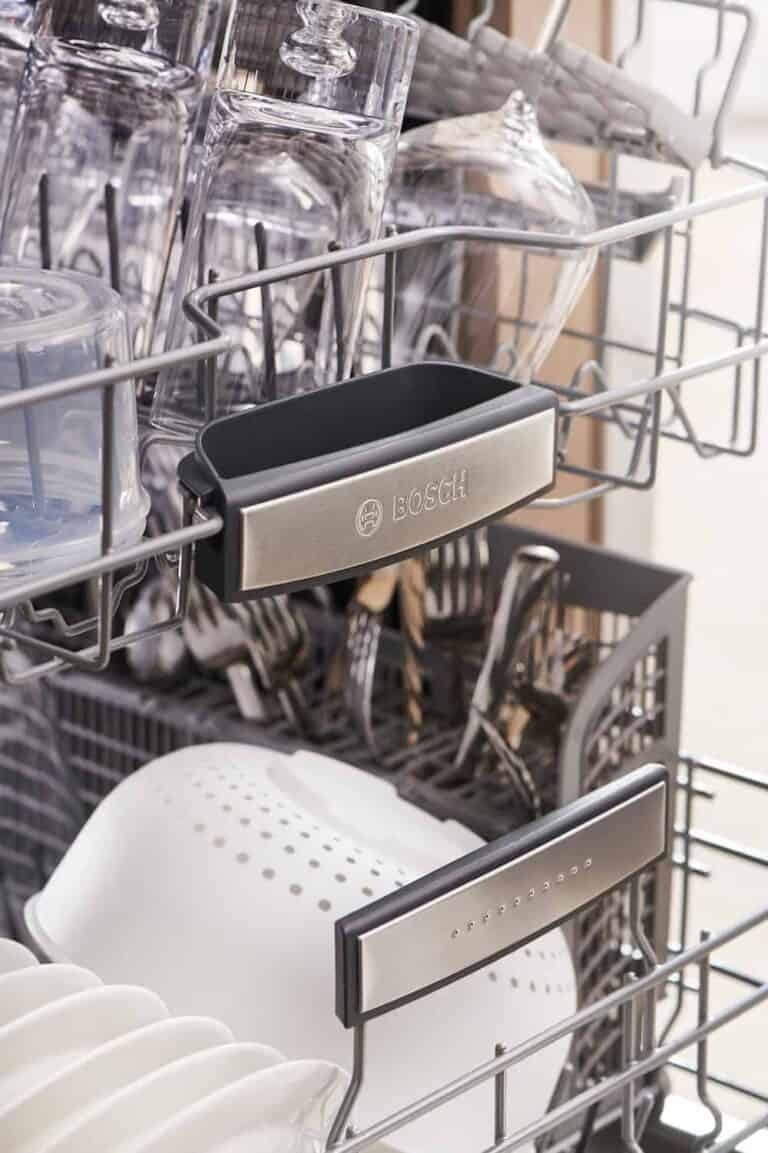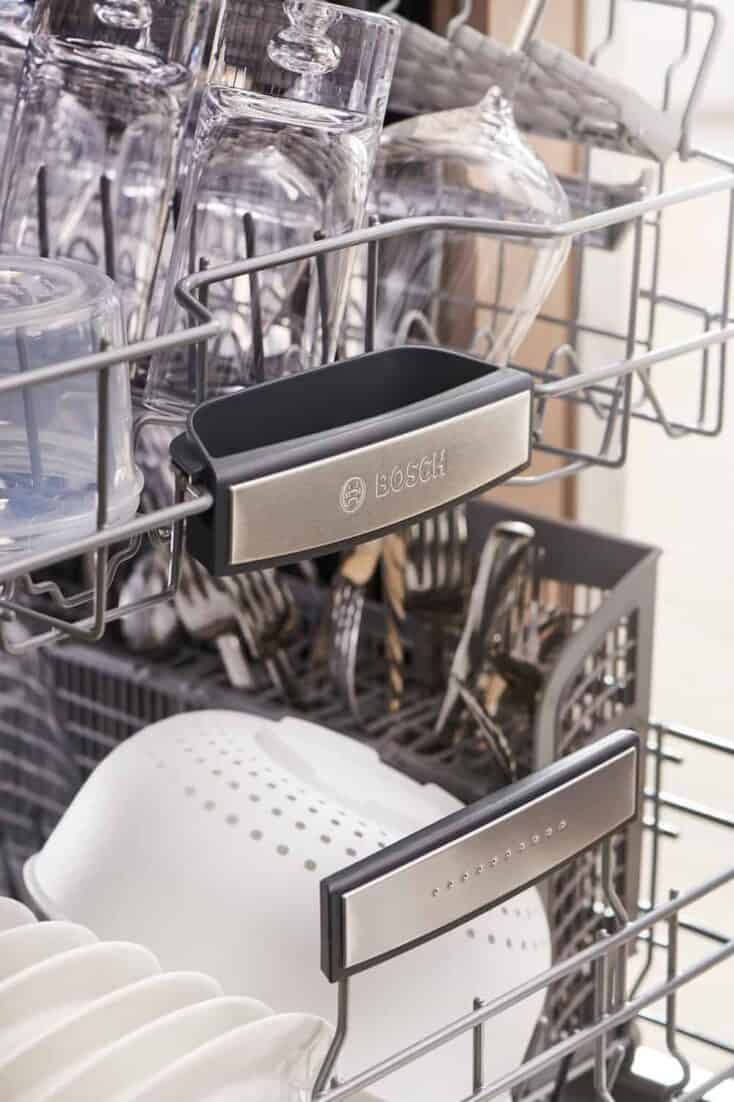 The new Bosch 800 Series dishwasher delivers a sparkling clean and dry with two new technologies:
advanced PrecisionWash technology and
patented CrystalDry technology.
Bosch PrecisionWash Technology
When it comes to dishwashers, the one thing you don't want to do is wash the dishes before you put them in the dishwasher.
Am I right?
The whole point of having a dishwasher is to make your job easier – and do that, the dishwasher must do it's job.
Bosch introduced their PrecisionWash technology for this very reason.
Intelligent sensors continually scan and check the progress of dishes throughout the cycle, and powerful spray arms target every item of every load, for the ultimate clean.
Bosch CrystalDry™ Technology
It is really important for the dishwasher to do the job of drying the dishes as well.
Bosch's patented CrystalDry technology transforms moisture into heat up to 176F for the ultimate dry, even for plastics.
This technology delivers 60% better drying results.*
*Based on aggregate average drying performance of Bosch Dishwashers with CrystalDry on combined household load including plastics, glass, steel, and porcelain as compared to Bosch Dishwashers with PureDry. Drying performance may vary by dish type.
More Bosch 800 Series Dishwasher Features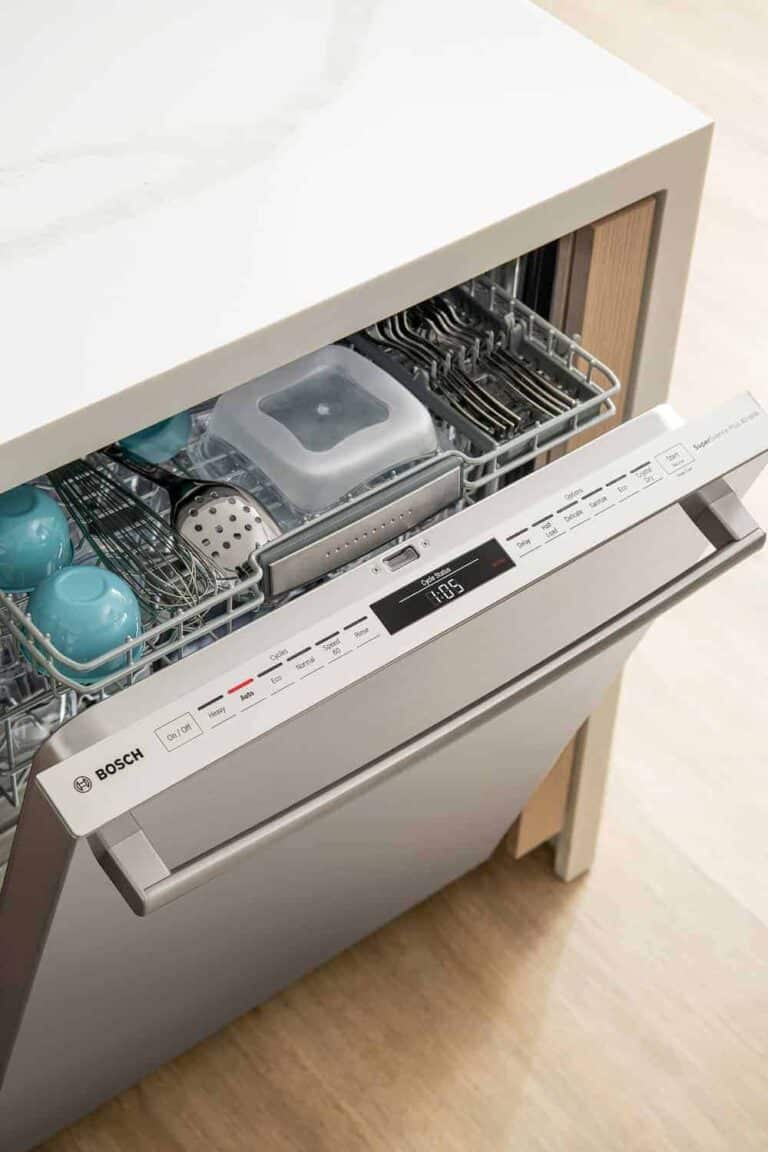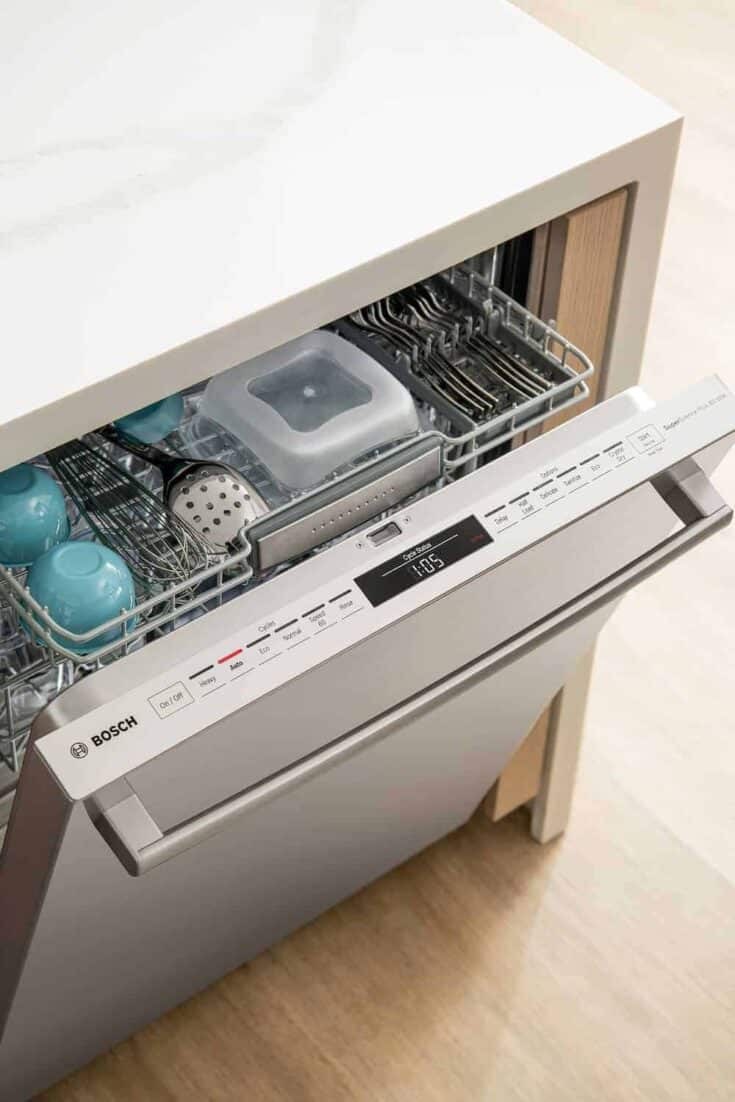 There are many more convenience features in the Bosch 800 Series Dishwashers that make them a joy to use.
Quiet Operation
Extremely quiet operation (42 dBA)- incorporates 18 unique sound-reducing technologies such as
multiple insulation layers,
grindless food filtration, and
a sound absorbing base.
More Space for Your Dishes
A large interior provides the loading flexibility to easily accommodate 16 place settings.
And Bosch's largest 3rd rack- the MyWay rack provides additional loading space for cereal bowls and large utensils.
Rack Flexibility
As we all know, pots, pans, and dishes come in all shapes and sizes.
Sometimes you need more space for taller items.
In the Bosch 800 Series dishwasher the Rackmatic® adjustable upper rack easily adjusts to 9 different positions, to allow taller items like stemware to fit in the middle rack while leaving room for bulky items below.
The flip tines make loading wide bowls easy and ball bearing wheels provide a smooth glide.
What I Like About the Bosch 800 Series Dishwasher
As you can see the Bosch 800 Series dishwasher comes loaded with great features like:
Precision Wash Technology,
CrystalDry™ Technology,
Quiet operation,
Large interior space, and
flexible racks.
Personally, I love how quiet the dishwashers are when they are running, and also the ease of adjusting the racks for larger items.
What do you like best about the 800 series? Leave me a comment below.