An All New Bosch Counter Depth Refrigerator Will Look Great In Your Kitchen
This post may contain affiliate links which means I make a commission if you shop through my links. Disclosure Policy
Disclosure: This post is sponsored by BestBuy. All opinions are my own.
A few years ago, as part of our kitchen remodel, we purchased a Bosch Counter Depth Refrigerator.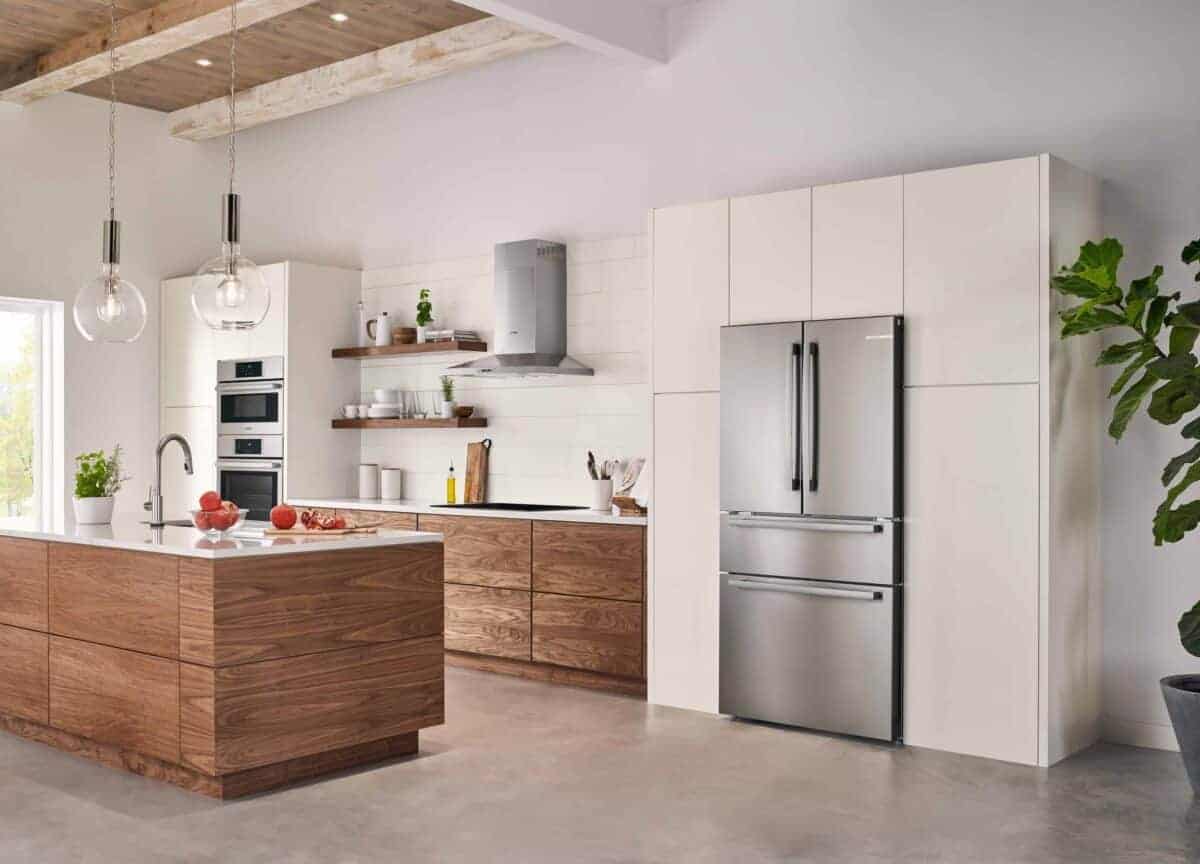 I love it.
So, when BestBuy asked me to introduce their All New Counter Depth Refrigerators with you – I was thrilled to do so.
The features in Bosch's new line up are pretty exciting (so much so that I am tempted to upgrade mine!).
Here are some of the highlights.
Advances in Keeping Food Fresh
A refrigerator has one very important job: it must keep your food fresh.
And Bosch takes this responsibility seriously.
The revolutionary new FarmFresh System™ combines four innovative technologies to keep your food fresh up to 3x longer, for less food wasted – as compared to a Bosch refrigerator without FarmFresh System™. (Note that results may vary among different foods.)
VitaFreshPro™ offers preset settings that automatically balance BOTH temperature and humidity,
FreshProtect™ absorbs naturally occurring ethylene to slow ripening, so produce stays fresher, longer.
MultiAirFlow™ evenly circulates cool, fresh air to maintain consistent temperatures throughout the entire fridge cavity, from the door bins to back corners.
AirFresh® Filter absorbs even the toughest food odors, keeping your refrigerator and freezer air fresh.
Organizing Your Refrigerator is Now Easier with Bosch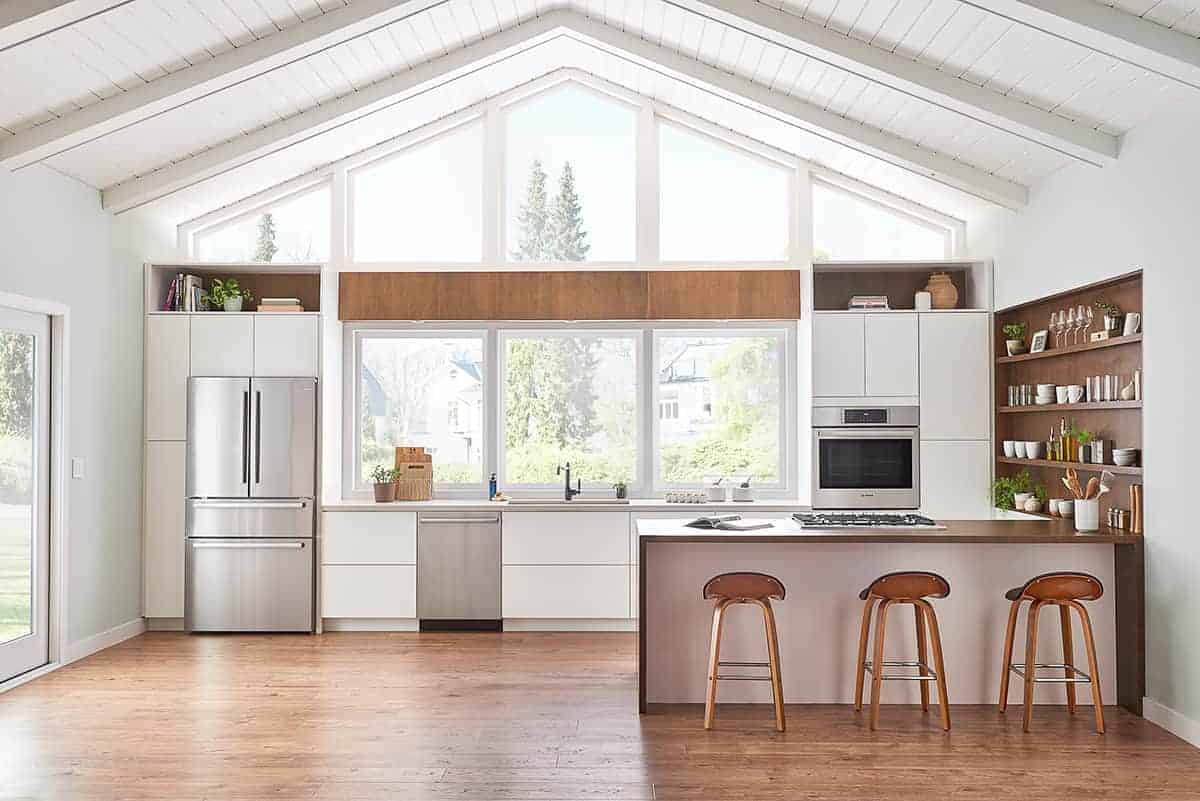 Everyone know that keeping your refrigerator clean and organized is challenging.
The food that you store in your refrigerator comes in all shapes and sizes:
Tall juice bottles and milk cartons
Small containers for leftovers
Things wrapped in foil and plastic wrap
There really is no standard sizing.
This means that the space in your refrigerator has to be flexible.
Bosch's FlexBar™ allows you to organize your fridge in new ways by creating extra space in your refrigerator.
It's the perfect home for wine bottles, condiment jars, eggs, and more.
Advantages of a Counter Depth Refrigerator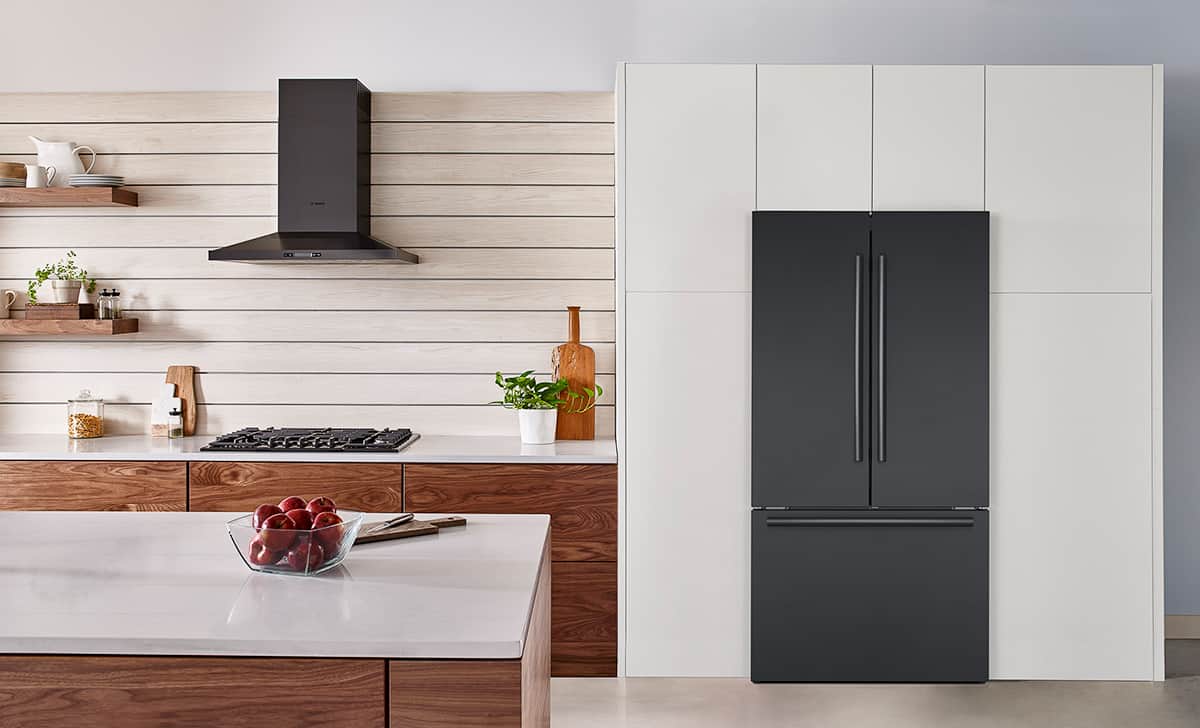 One of the reasons that we chose to purchase a new Bosch Counter Depth refrigerator for our kitchen remodel was that we wanted to achieve a smooth high end look without the investment of a traditional built in fridge.
A counter depth refrigerator is a freestanding refrigerator that sits in a flush line with the countertop.
The all new Bosch Counter Depth Refrigerators feature hidden hinges, and discreet tucked away feet, all to give you a true built-in look and feel.
What to Watch For In a Counter Depth Refrigerator
While a counter depth refrigerator gives your kitchen a sleek and put together look, one thing to look out for is the amount of space inside.
Bosch makes the most of the available space.
A generous 21 cu. Ft. capacity is made event more spacious with flexible storage features like the FlexBar™ mentioned above, removable shelves, and door bins.
Featured on both sets of doors, three wide gallon door bins easily accommodate two large side-by-side gallon containers each.
Let's Talk About the Freezer
The freezer is also important in a busy home, so you also want that to be functional and spacious.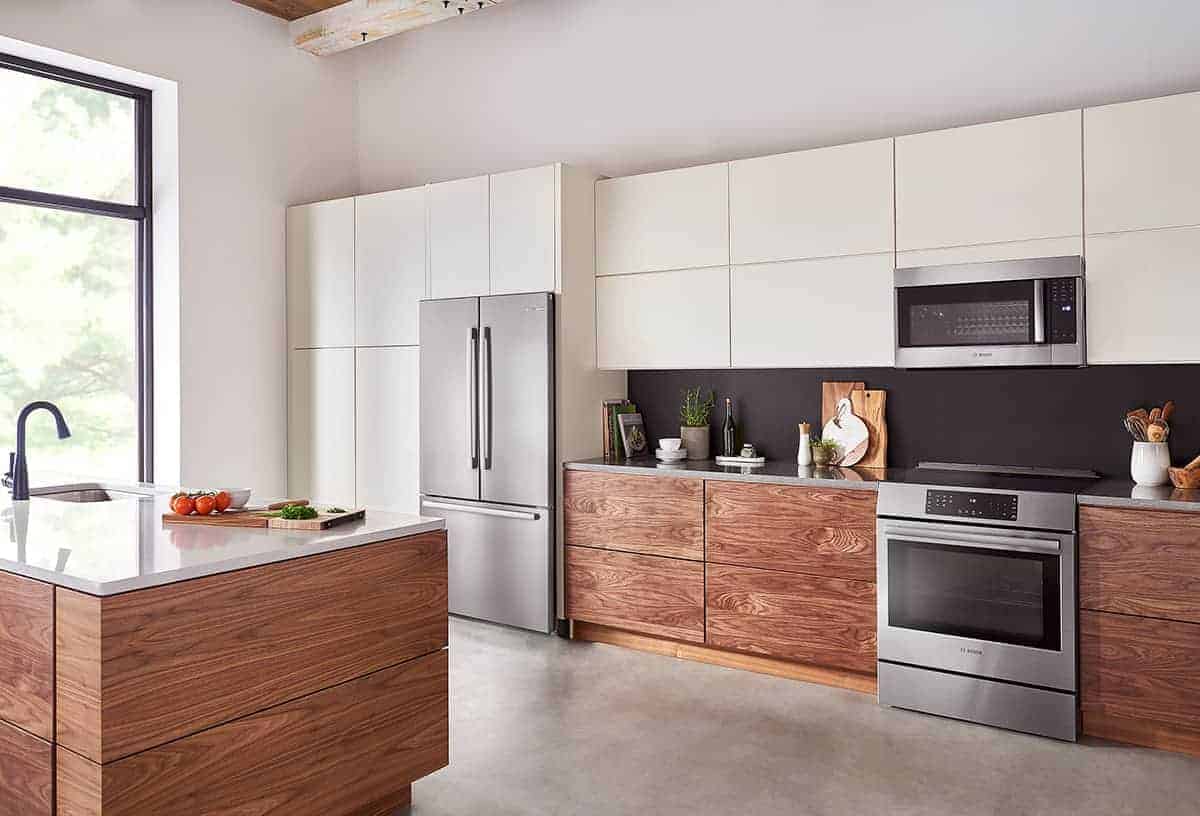 The new Bosch Counter Depth refrigerators have an ingenious three-tier layered freezer drawer system.
This creates extra storage for frozen items, from pizza boxes to frozen waffles.
There is also a full width chiller drawer to store oversized platters with ease until you're ready to serve them, or store snacks for quick access and easy visibility.
You Can Get Connectivity Built In with Home Connect™
The Home Connect™ app allows you to remotely monitor and control your Bosch refrigerator from your smartphone or tablet.
Control the temperature, adjust lighting, run diagnostics—wherever you are,** for ultimate convenience.
Connected refrigerators from Bosch are designed to give you peace of mind, customization, and simplification.
**Connectivity and speed varies based on network and Wi-Fi levels
Want to Know More?
Here are some more juicy details:
The all new Bosch Counter Depth Refrigerators have:
a stainless-steel finish that aligns perfectly with any stylish kitchen design,
touch sensitive controls that make operation simple,
5 tempered glass shelves, 4 of which are adjustable and half-width,
3 gallon door bins and 2 humidity controlled compartments to provide ample space for storing items,
internal water dispenser with replacement filter that delivers filtered water with one touch,
LED interior lighting,
door alarm,
automatic ice maker
Bosch Refrigerators Have Great Features
As you can see a Bosch Counter Depth Refrigerator is a great choice, whether you are remodeling your kitchen or just replacing old appliances.
The counter depth means that it sits flush with your counters and doesn't jut out and take up valuable kitchen space.
Plus there are so many features to help you keep food fresh and stay organized.
Be sure to visit Best Buy here and take a closer look.