Should You Prewash Fabric for Sewing?
This post may contain affiliate links which means I make a commission if you shop through my links.
 Disclosure Policy
Whenever you research a new sewing project, you probably find that the directions tell you to prewash the fabric that you plan to use.
But it seems like such a pain – so should you really take the time to do it?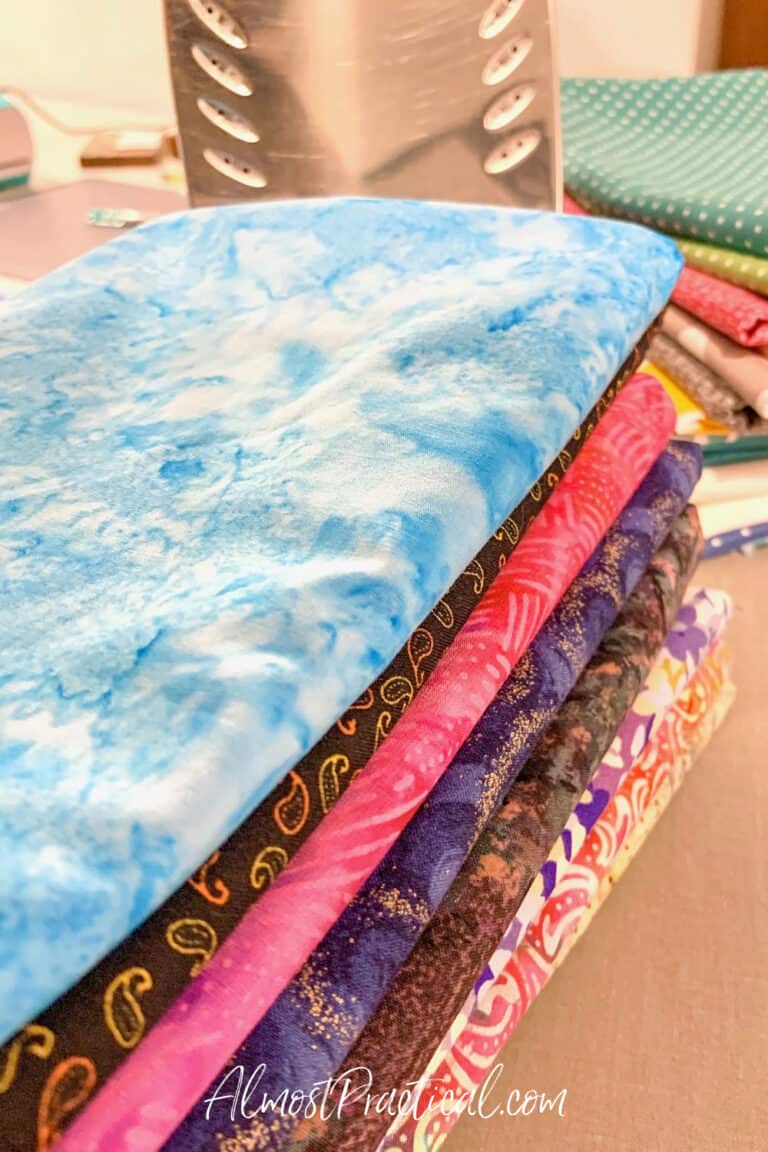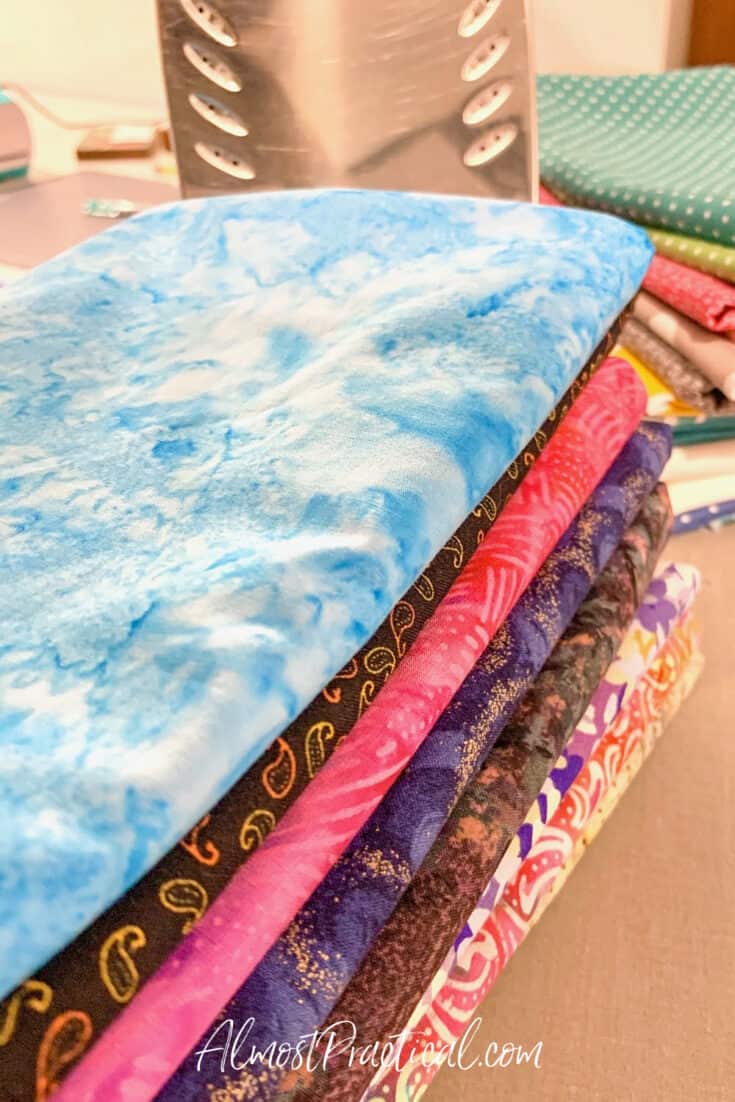 Why I Usually Prewash Fabric
My short answer is YES – in most cases.
If the fabric shrinks after you make the thing, then you have wasted hours and hours creating something that simply got ruined with one wash.
The one exception is if the thing you are making will never find it's way into a washing machine.
Take my fabric covered bulletin board for example – I did not prewash this fabric because I knew that I would never throw my bulletin board in the washing machine. 😉
However, I know that some people – even those who own fabric shops – that don't prewash fabrics.
Many of the fabrics that are on the shelves today have been prewashed or preshrunk at the factory, so the theory is that they shouldn't shrink when you wash them anyway.
My philosophy is better safe than sorry – so why not just make the effort and give the fabrics a wash.
The bonus is that you get rid of any dust, dirt, or smells, that may have landed on that fabric before it got to your house.
The Best Way to Prewash Fabrics
Obviously, you want to follow the best practices for washing the type of fabric that you are working with.
I mostly work with quilting cottons – so I wash them in cold water and tumble dry on medium heat.
To save time, I will usually save up my fabric purchases until I have a good sized stack to wash, and then wash them all at once – one load for darks and one load for lights.
Then, I put something good on the tv and have a marathon snipping (because some fabrics unravel a bit on the edges) and ironing session.
This method works well for me and I never have to second guess whether I should have prewashed the fabric before making my project.
Do You Prewash Your Sewing Fabric?
Let me know if you think it is worth your time in the comments below.
More Sewing Tips You Might Enjoy