The Best Laptop Sleeve for Students – plus 9 Other Options
This post may contain affiliate links which means I make a commission if you shop through my links. Disclosure Policy
One back to school essential that all students need is a good laptop sleeve.
Your computer is an investment and you should protect it as best you can.
So which sleeve is best for high school and college kids?
With all of the choices out there, the thing you need to do is focus on features.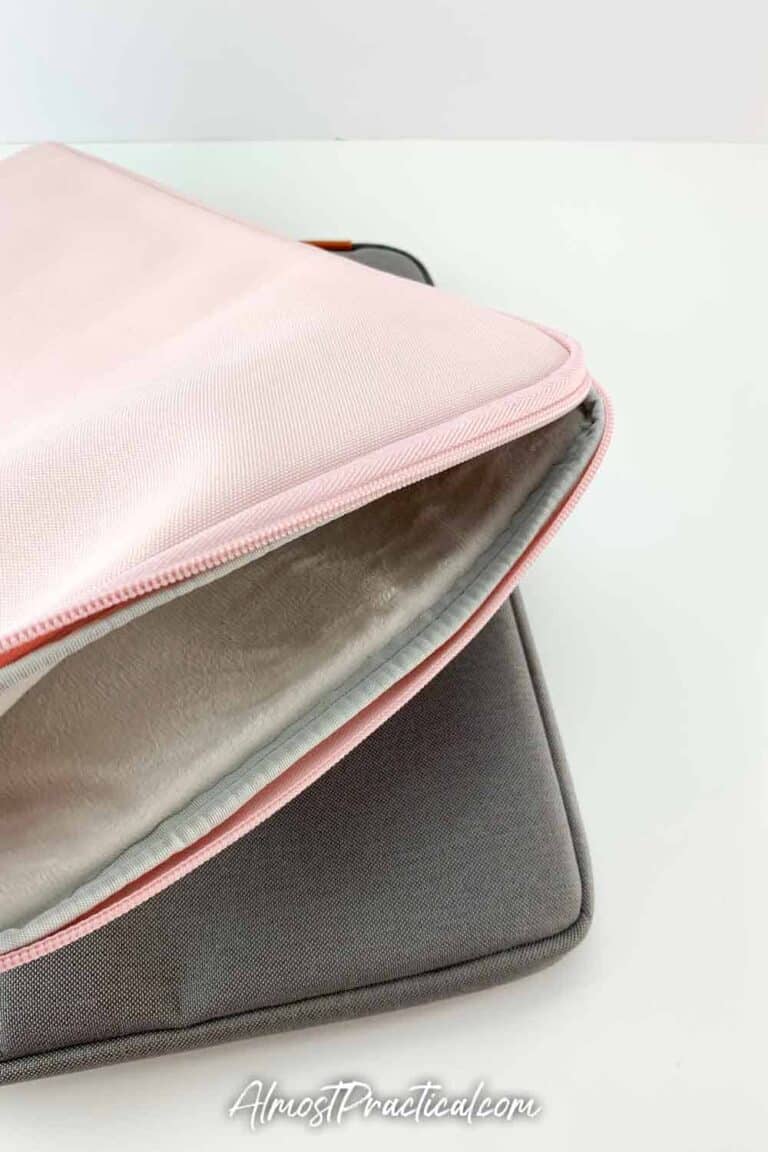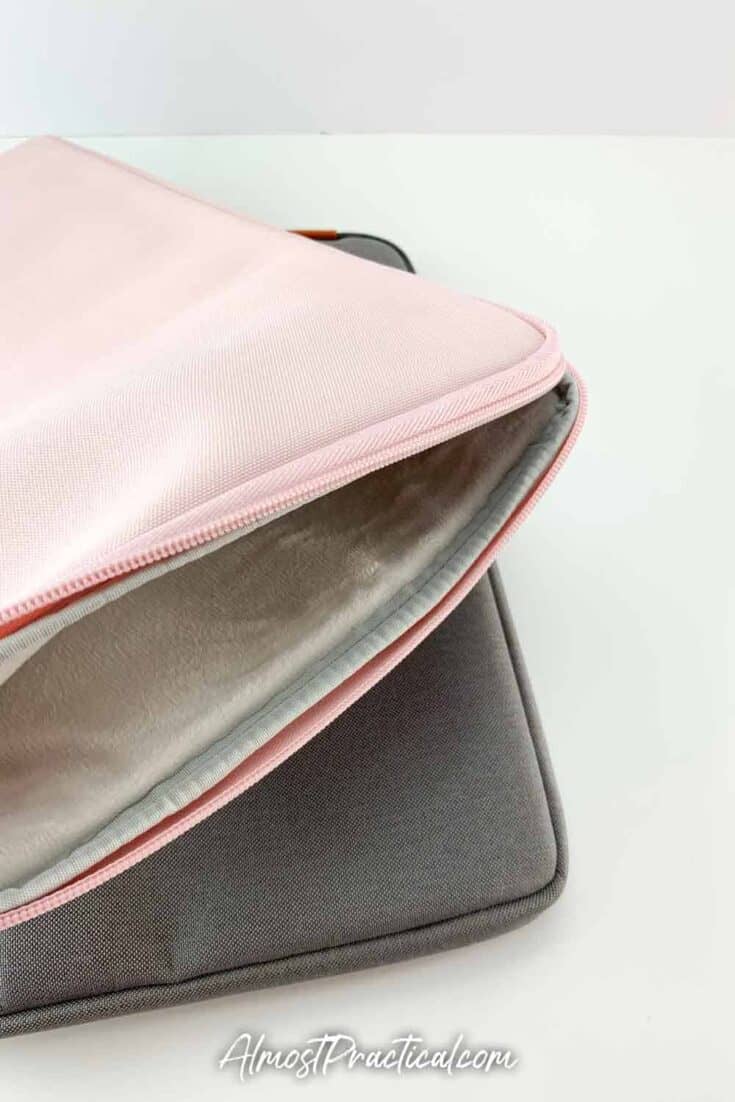 Features to Look for in a Laptop Sleeve
I chose these Inateck laptop sleeves for my kids for the following reasons:
side opening – for easy access from a backpack
water resistant – for some protection when walking across campus in the rain
side pocket – to hold charger and cables
top handle / side zipper combo – to hopefully protect computer if picked up when zipper is not closed all the way
Soft, plush interior to cradle the computer
If there are downsides to this particular laptop sleeve, it is that the case itself is a little bit on the bulky side and it's not really the most stylish laptop in the world.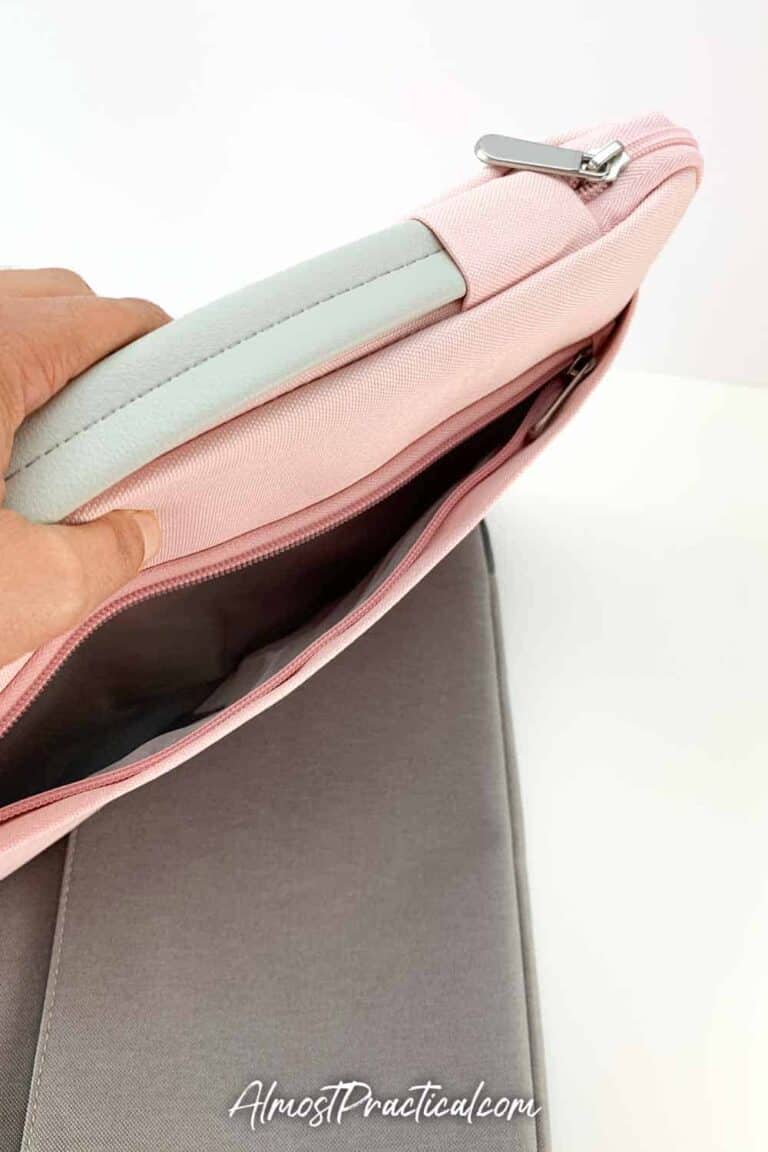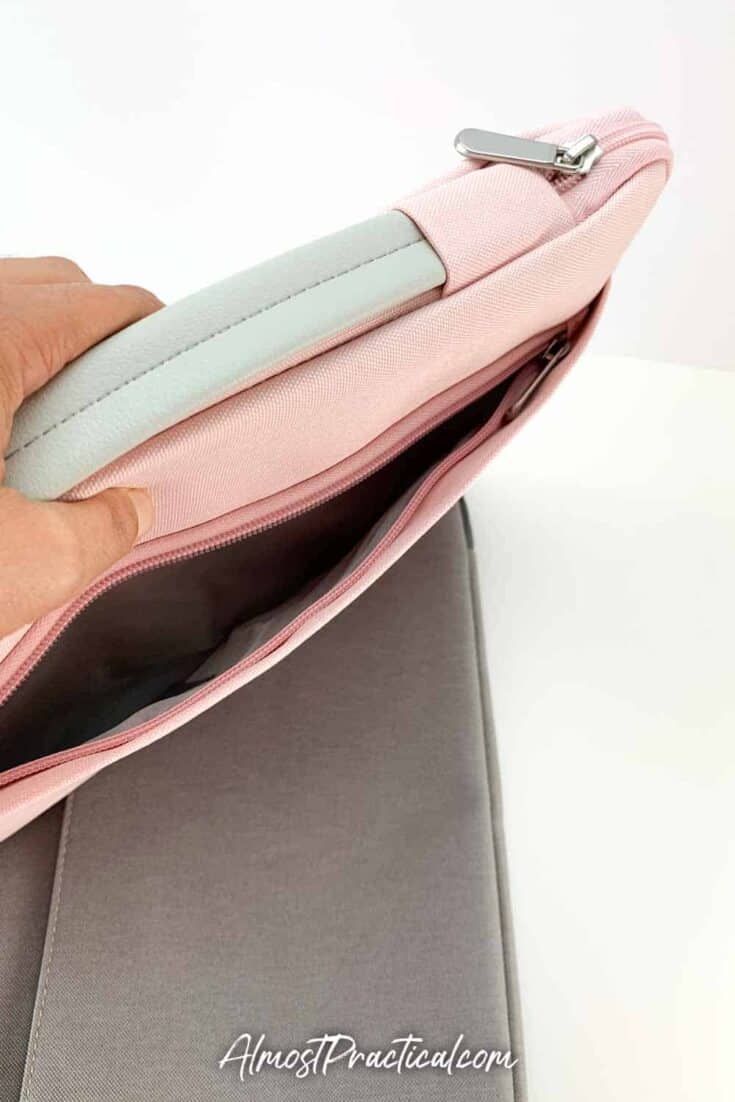 More Laptop Sleeve Options
Here are a few more cases that I found that seem like good options.
Photo Credit: amazon.com
This is the Inateck Laptop sleeve that I bought for my kids.
Photo Credit: amazon.com
This AmazonBasics sleeve is made of neoprene. It fits snugly around your laptop to cushion it in your backpack. I have this sleeve for my own computer and feel that it is an affordable, all purpose option.
Photo Credit: amazon.com
If you are looking for something a little more glam, then take a closer look at this pink glitter laptop sleeve from Kate Spade. It is pretty and fun and will add a little sparkle to your day.
Photo Credit: amazon.com
I love the "quilted" look of this neoprene laptop sleeve. It seems like it would provide good protection, yet is still stylish.
Photo Credit: amazon.com
This compact, fabric sleeve seems less bulky and easier to fit into a full backpack. It is also water resistant and has a slim outside pocket.
Photo Credit: amazon.com
This spill resistant notebook bag sports a watercolor marble pattern that is really unique. If you want something that looks a little different than every other laptop case out there, then this might be the one.
Photo Credit: amazon.com
This interesting case from AmazonBasics has a grab handle in the top corner. It seems to be small and compact and the description says it has a top loading zipper, so should be easy to slip in and out of your backpack.
Photo Credit: amazon.com
This neoprene sleeve also makes quite a statement. It definitely will stand out in a crowd.
Photo Credit: amazon.com
This mandala laptop case is just beautiful. On the outside it is made from splash proof canvas and the inside is a fuzzy gray fabric. I like that it comes with a small pouch for accessories, chargers and cables.
There are so many different choices in laptop sleeves for students.
My suggestion is to prioritize the features that you need and then look for a style that fits your personality.
Remember, its main job is to protect your computer.
One important point – if you don't already have Amazon Prime, it's a good way to get the things you need more quickly.
Learn about the benefits of Amazon Prime here.
Also, if you are a student – then Amazon Prime for Students might be a good choice for you.
You can learn more about the benefits of an Amazon Prime student membership here.
Enjoy your back to school shopping!