Best Garden Hose Holder – 2022
This post may contain affiliate links which means I make a commission if you shop through my links.
 Disclosure Policy
Looking for the best garden hose holder in 2022? Here are some great storage ideas from retractable hose reels to wall mount to hideaway.
Summer is just around the corner and the one thing that we use a lot – but give little attention to – is the garden hose.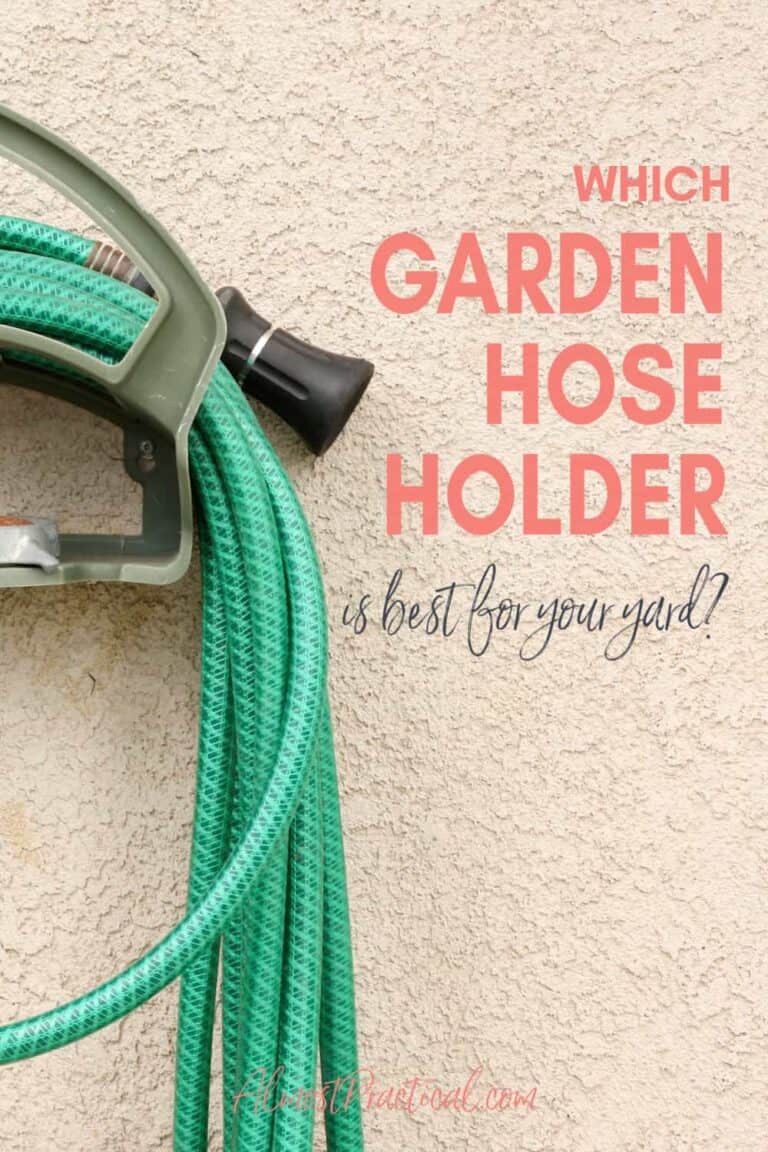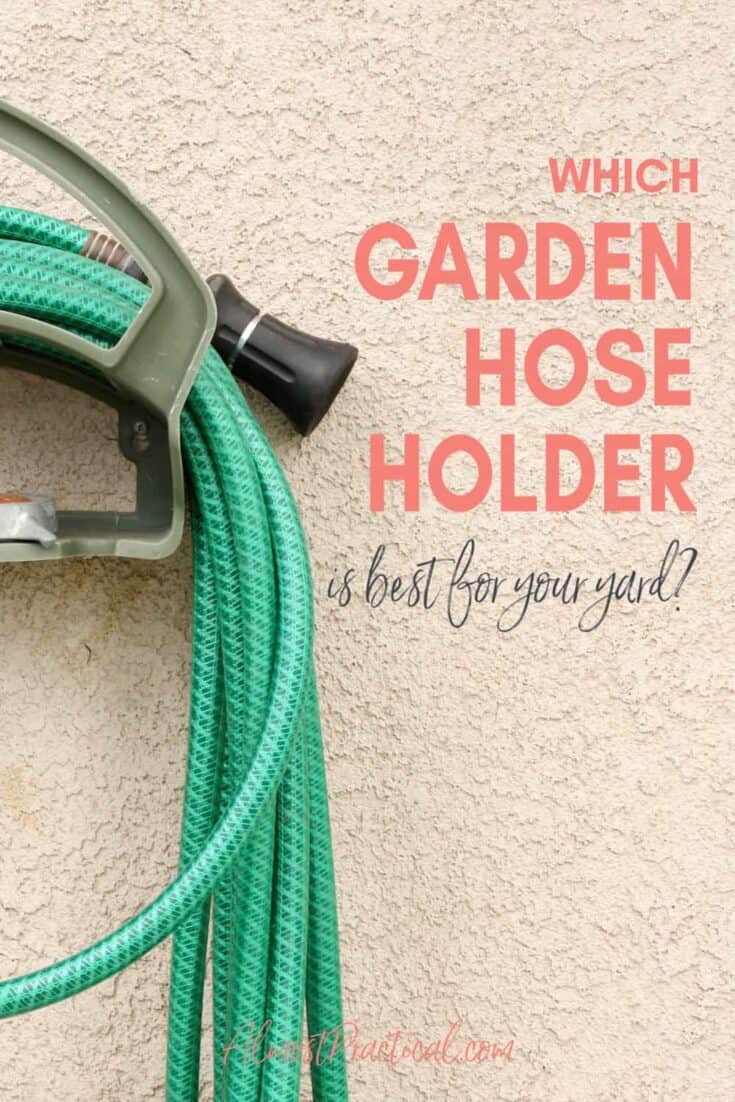 Without proper attention, it can really become an eyesore.
Finding the right hose storage option for your yard and home can both make your garden hose last longer and also make your property look nicer.
What is the Best Garden Hose Holder?
Only you can determine which garden hose holder is best for you.
Garden hoses come in all different materials and lengths.
So some are heavier than others.
Your end goal will also vary from person to person.
Some people want a functional hose reel – either stand alone or wall mount – that is quite heavy duty.
Others want something more decorative – like a hose post, if you will. This is something that sits right near the garden and stores the garden hose out of sight but in plain sight at the same time.
Related: Deer Resistant Plants 101
Wall Mount Garden Hose Reels
Let's start with wall mount garden hose reels.
You mount these mount onto a wall – commonly on the side of your house.
This category will have your most inexpensive options but if you go for something decorative, the cost will be higher.
This fancy "hose butler" from Liberty Garden Products is one of the prettiest I have seen and holds up to 125 feet of 5/8 inch garden hose.
At the other end of the spectrum is this classic metal hose rack that holds up to 100 feet of garden hose.
With wall mount hose reels – you have to be really careful to mount them securely to your wall.
You also need to be mindful of the weight of your hose.
Often if the reel secured properly or if the hose is too heavy – the reels can come lose or even break.
Best Retractable Garden Hose Reel
A newish option in garden hose storage is the retractable garden hose reel.
These also mount to the wall but the hose retracts into its case with a tug (similar to the way a retractable tape measure works).
Here is an option from TackLife:
One thing to keep in mind with a retractable reel is the size of your yard as adding another section to the hose would not be practical.
Here is another heavy duty option from Giraffe Tools:
Hideaway Hose Reel
Hideaway hose reels take the traditional hose reel and put it in a box that sits on the ground – so there is no mounting necessary.
This will keep your yard looking neat and will also protect your garden hose from direct sunlight.
Giraffe makes a metal hideaway hose reel box that is very pretty:
Ames makes this hose cabinet that holds up to 150 feet of 5/8 inch hose.
Hose Carts
Hose carts are also stand alone units. But instead of hiding the hose inside a box, the hose reel is out in the open.
The advantage of a hose cart is that it has wheels so you can roll it from place to place.
This is useful if you typically store your garden hose reel in your garage or in a shed after each use.
Or if you have multiple spigots or valves on different sides of your house and need to move the hose to each location.
This LiveBest cart is a beast in that it has for big wheels and holds up to 390 feet of hose.
This hose cart from Liberty Garden Products has 2 wheels and holds up to 225 feet of hose.
Decorative Garden Hose Pots
Another option in garden hose storage that may work for you is a decorative pot.
This looks like a huge flower pot, sits on the ground, and you basically lay your coil of garden hose inside.
Typically, there is a hole in the side of the pot that you use for the end of the hose that connects to the valve.
These pots come in all shapes and sizes – so you can pick the one that works best with your garden decor.
Here is a selection to choose from:

What is the Best Way to Store a Garden Hose?
As you can see, there is no single best way to store a garden hose.
The method you choose depends on the length and weight of your hose as well as your goals for your ideal storage solution.
Are you looking for something more functional or decorative?
There are many options to choose from, including:
wall mount garden hose reels
retractable hose reels
hideaway hose reels
garden hose carts, and
pots designed to hide your garden hose.
I hope this post has given you some ideas that might work for you.
If you would like to see more posts like this – please click here to subscribe to our Organizing Newsletter.