Erin Condren LifePlanner Review – Flora Hourly Design – 2021/2022
This post may contain affiliate links which means I make a commission if you shop through my links.
 Disclosure Policy
Disclosure: Product for this post was provided by Erin Condren. All opinions are my own.
Today I am going to review the all new 2021/2022 Erin Condren LifePlanner in the Flora design and the coiled hourly layout and the 7×9 size.
The new Erin Condren LifePlanners for 2021/2022 come in a variety of designs, layouts and sizes. You can see all the LifePlanner choices here.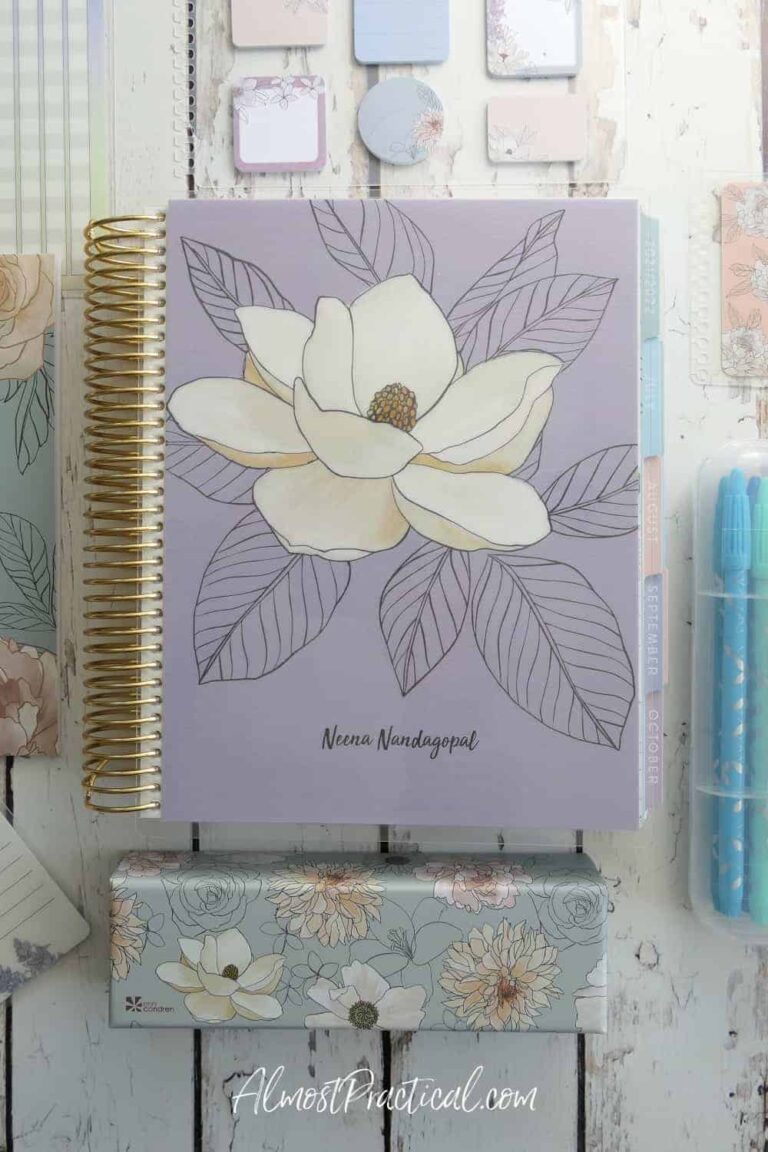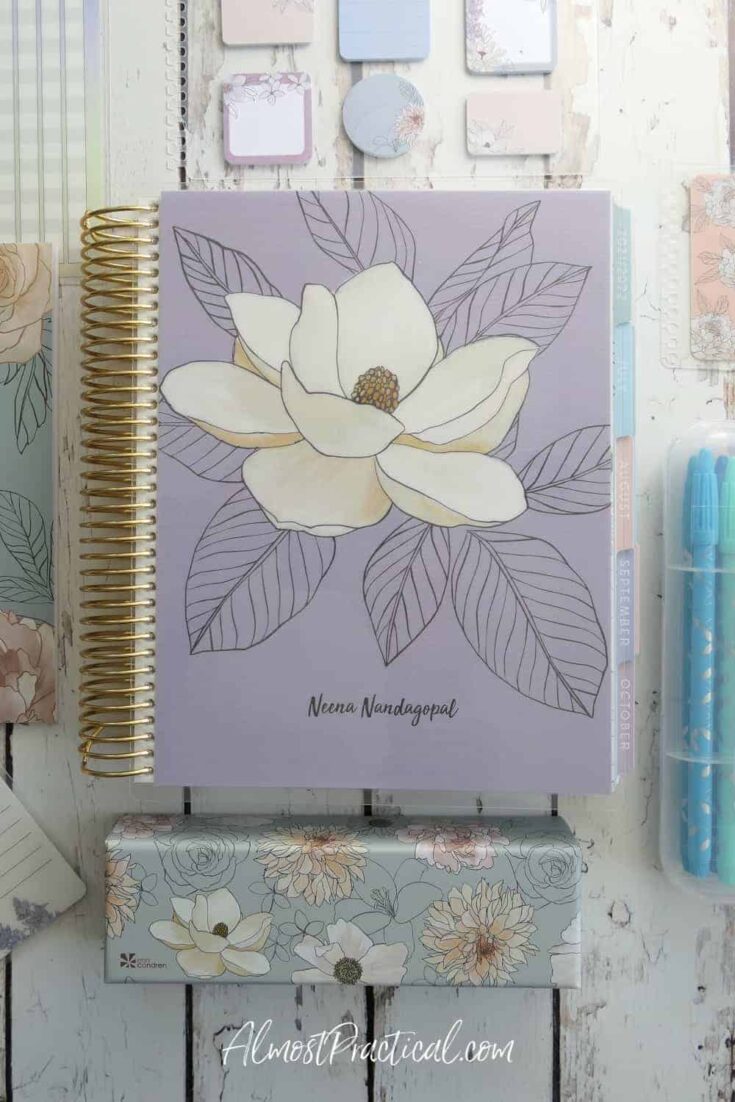 They are all fabulous – but this is the one that really spoke to me. If you want to know why I chose the Hourly Flora LifePlanner – you can read about that here. My decision process may help you to make your choice too.
But in this post I want to walk you through the Flora Planner – so you can see it up close and personal.
If you prefer to watch my review – you can do that here, or just scroll below to read on.
Related:
About the Flora Design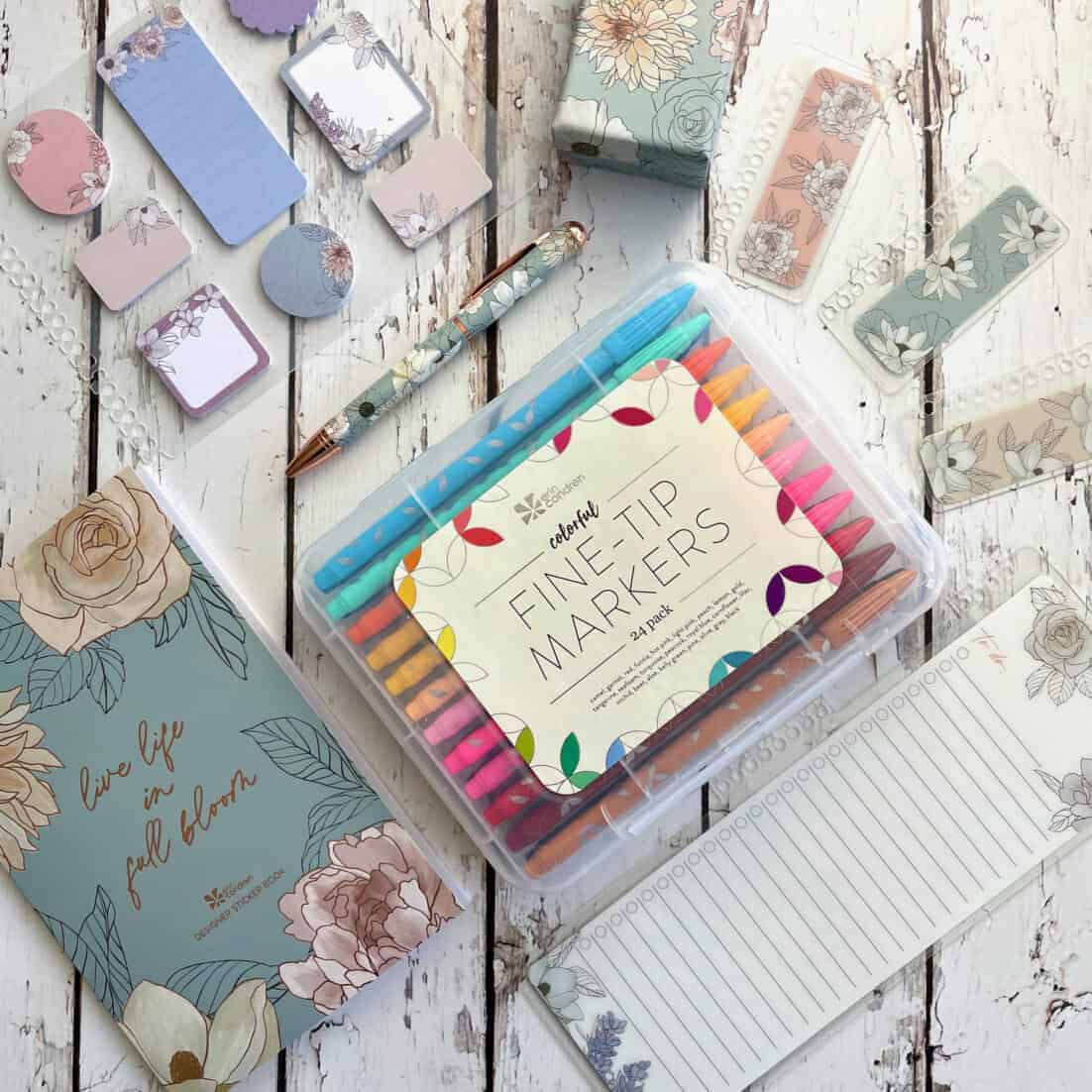 If you like flowers, you are sure to love Flora.
Aby on the Erin Condren design team actually hand painted each flower that is used in this planner.
Each month features a different bloom and they are all printed in a soft pastel color palette.
Scattered throughout the planner are inspirational quotes written in a beautiful flowing script font.
It is so pretty!
What I like best is that the colors in the design are muted and soft – so they don't interfere with your planning.
So, you can enjoy having a design but still have a neutral feel to your planner.
Let's start at the beginning of the planner and work our way through.
If you are having trouble deciding which is the best Erin Condren LifePlanner for you – read this post.
Interchangeable Covers
Because this LifePlanner is in the traditional coiled 7×9 size – you can choose just about any of the Erin Condren interchangeable covers to go with.
My planner has one of the four new Flora covers on it – featuring a magnolia flower and a lilac colored background.
The other 3 new covers each feature a different flower and have different pastel colored backgrounds.
The Beginning Sections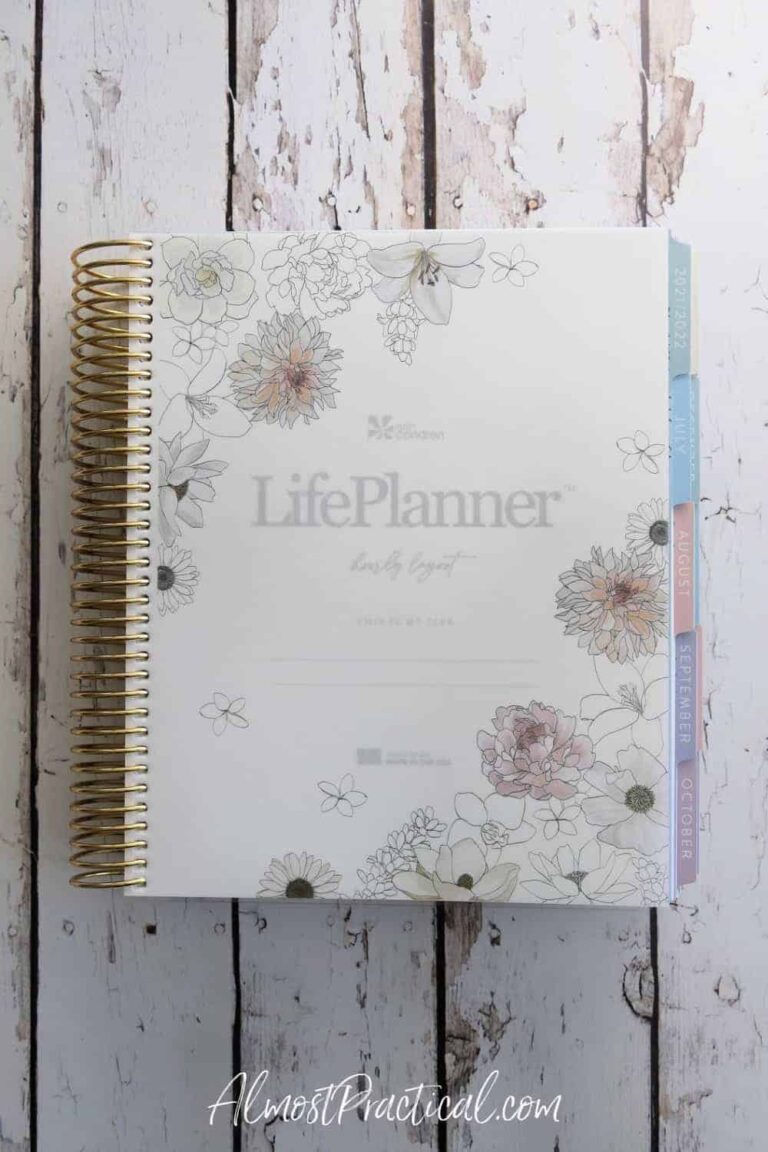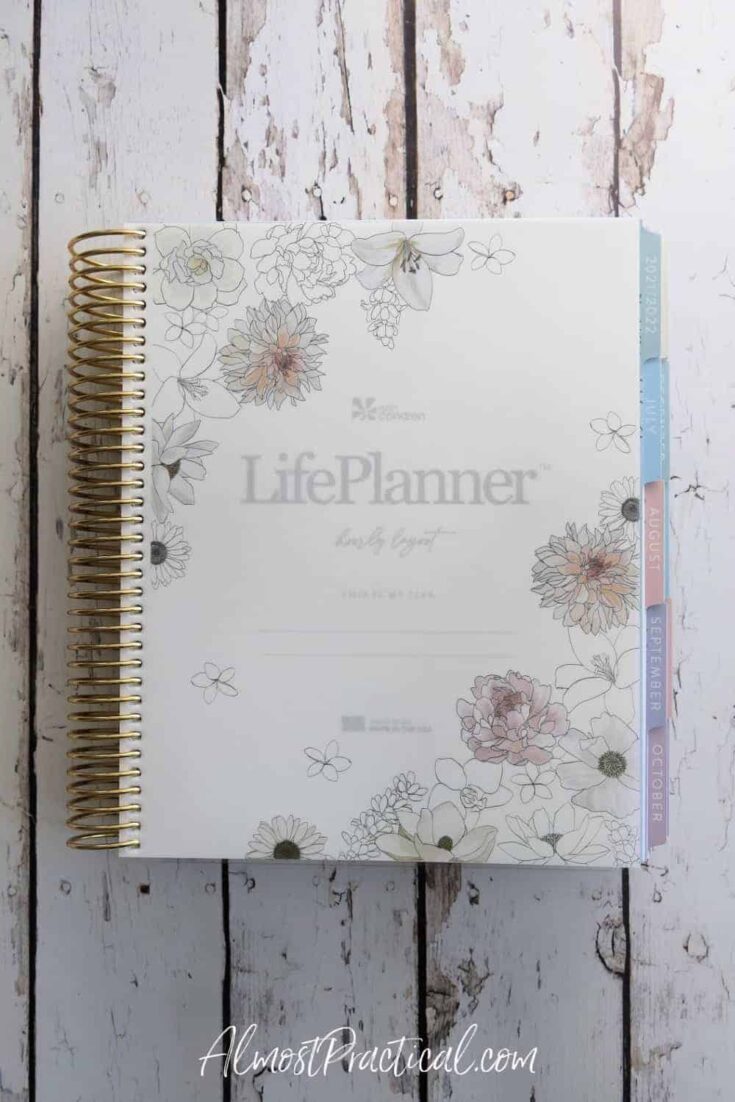 The front sections of the LifePlanner features a vellum page that is embellished with flowers and some quotes pages.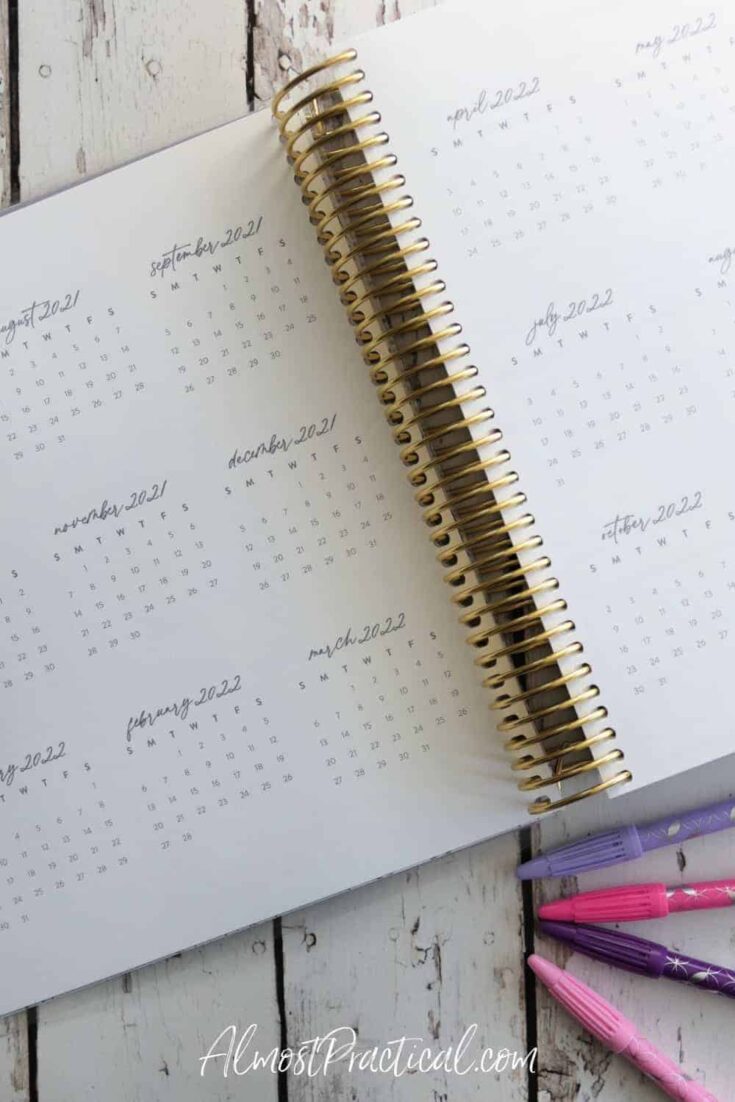 Next is your mini months section. This starts in July 2021 and goes through to December 2022.
This is followed by the yearly planning section that features 12 lined boxes that you can use however you see fit.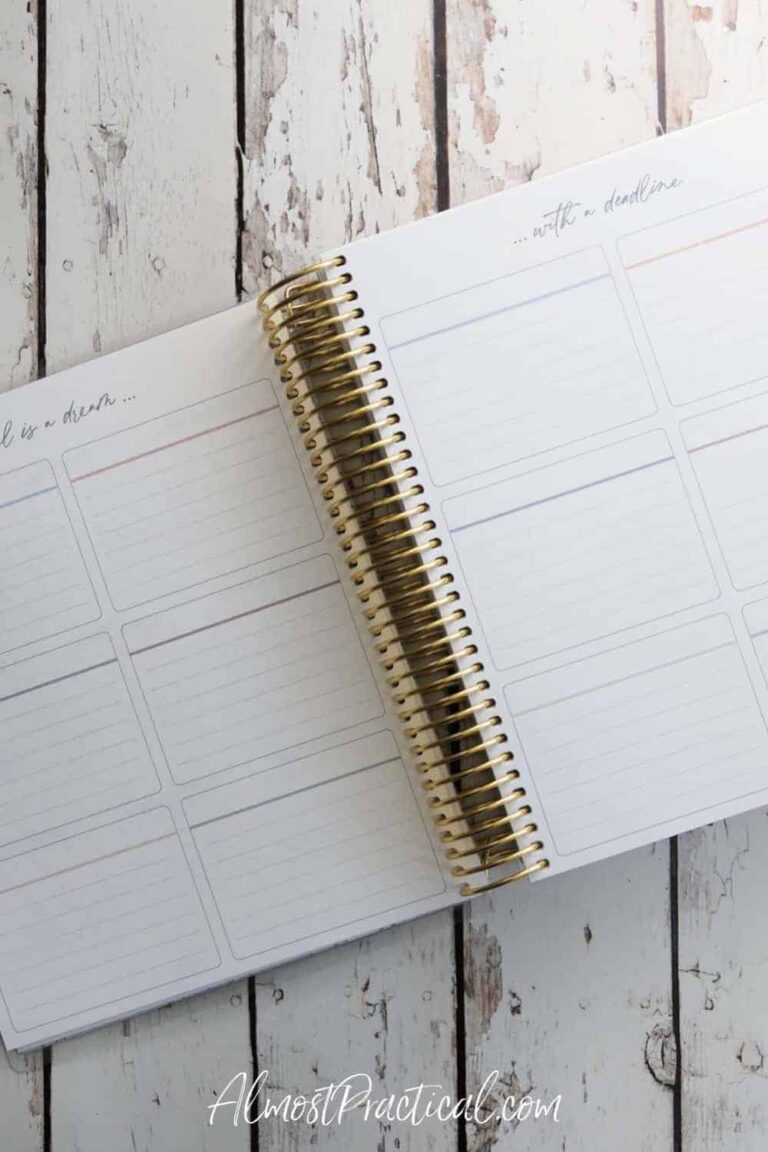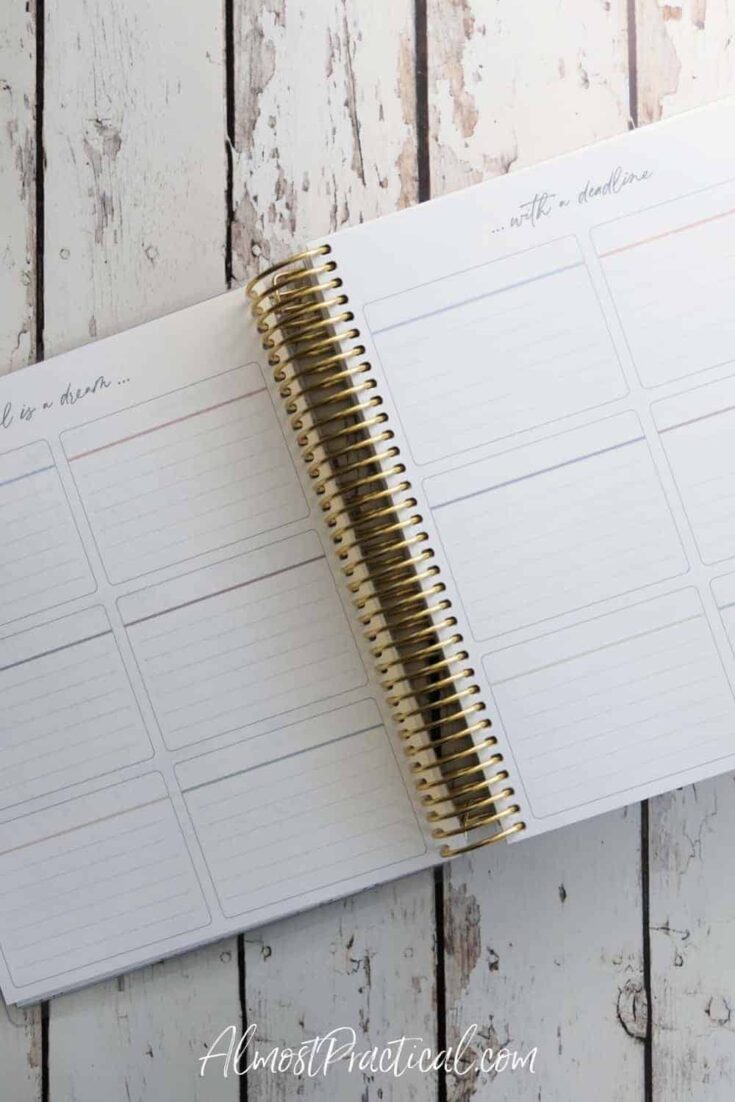 At this point you dive right into the months.
The Monthly Section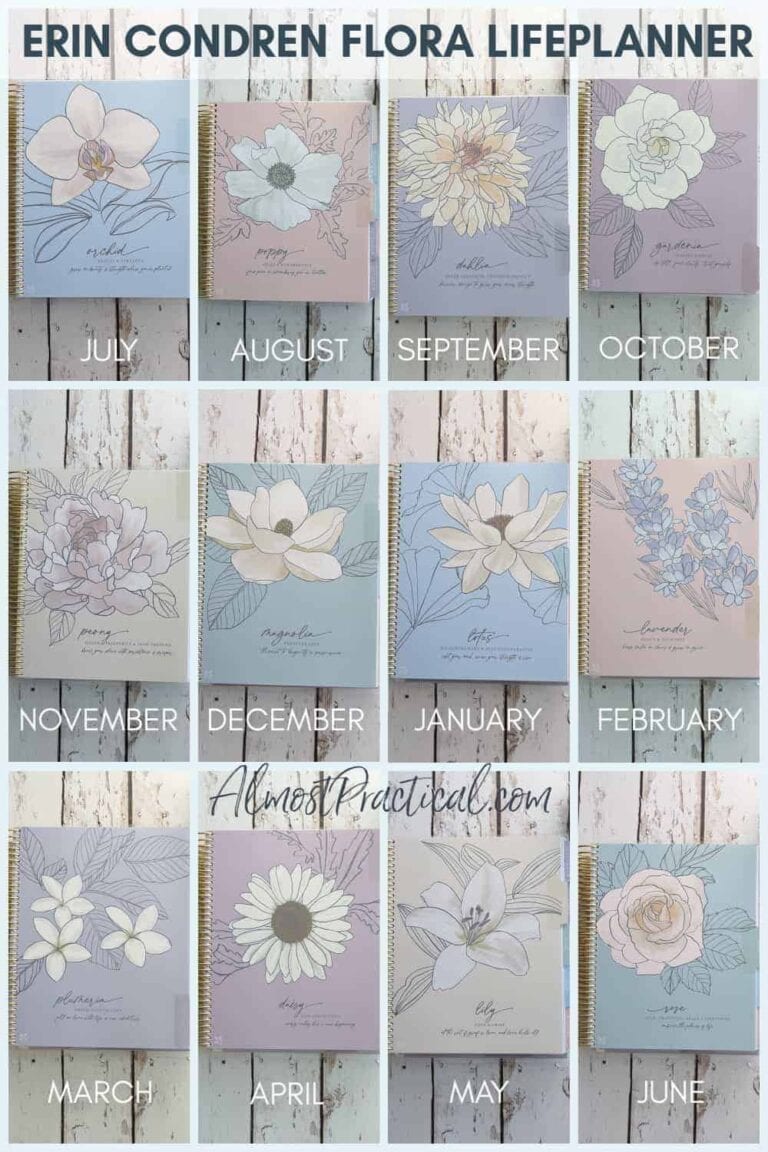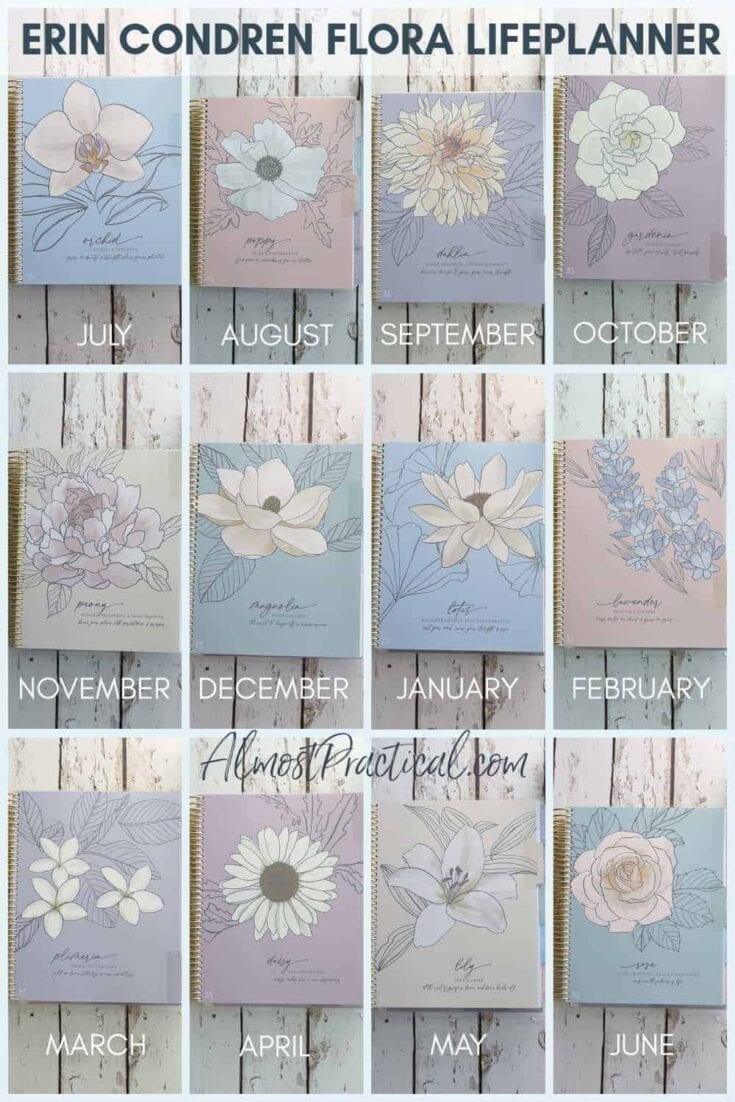 I ordered my Flora LifePlanner in the 18 month option – but it is also available in a 12 month book.
The divider for each month pictures a large blossom and a quote – each month features a different flower.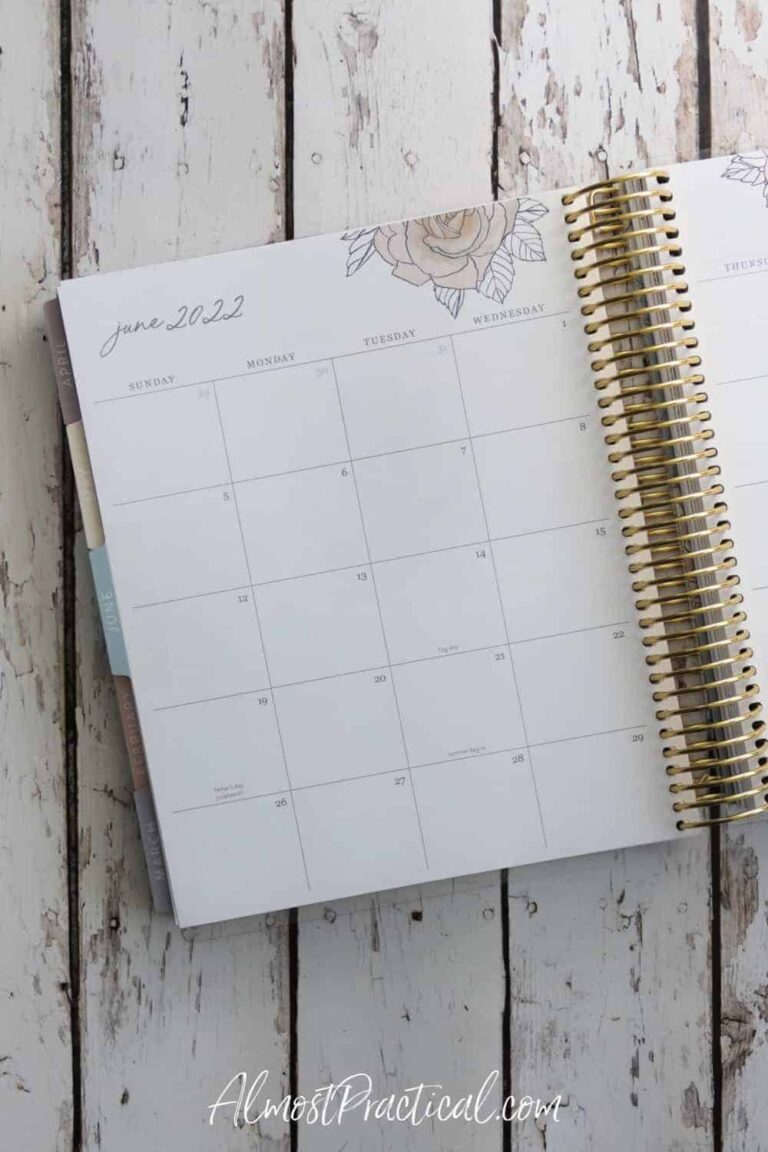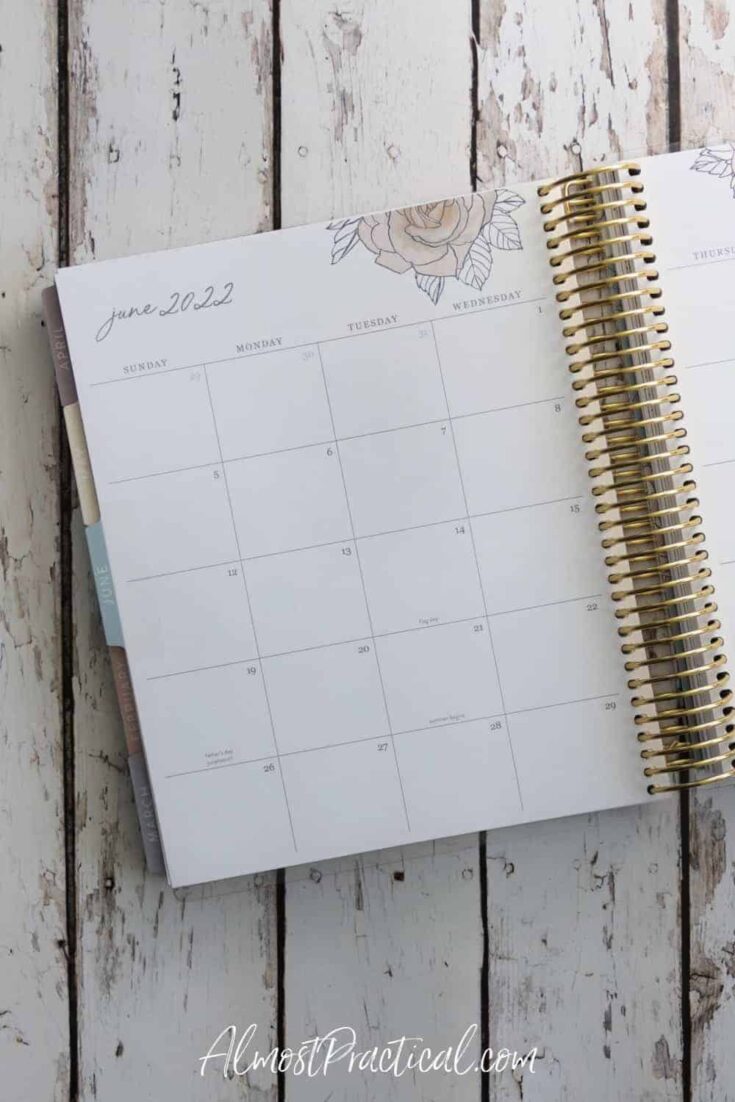 When you turn the divider you will see your two page per month spread.
There is a lined column on the left hand side for Notes and the top of both pages are embellished with the flower of the month in muted tones of gray and hints of color.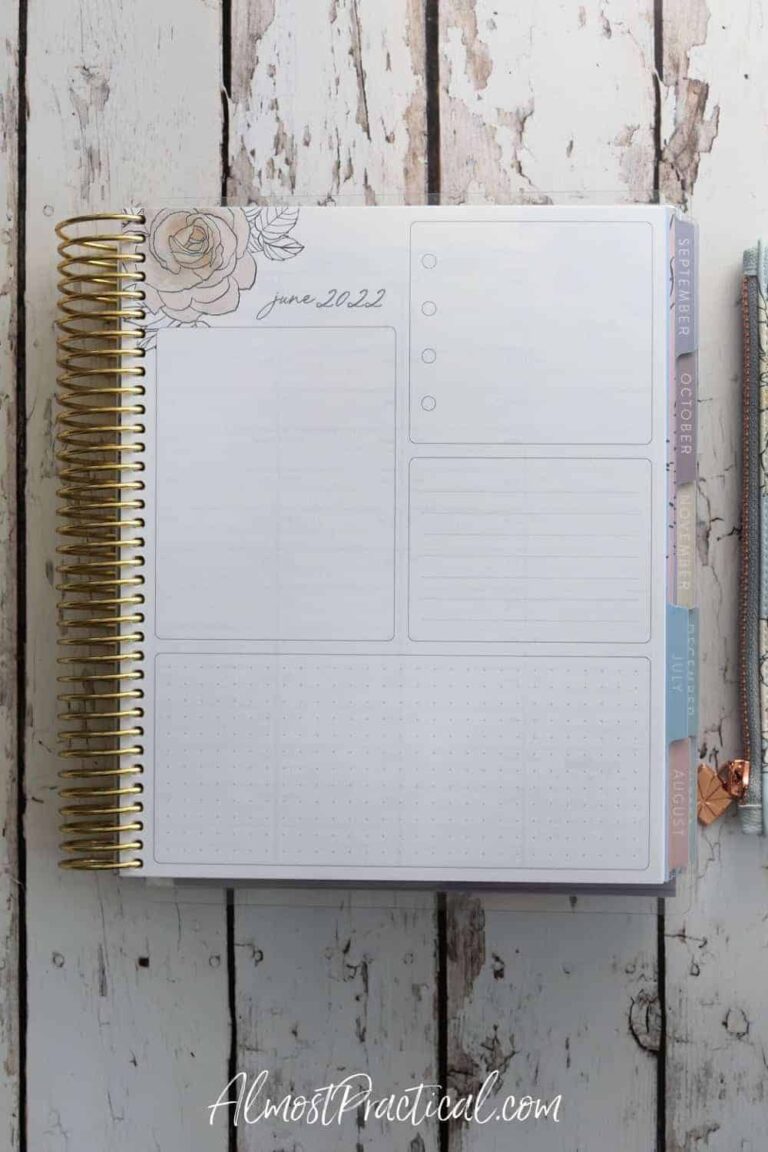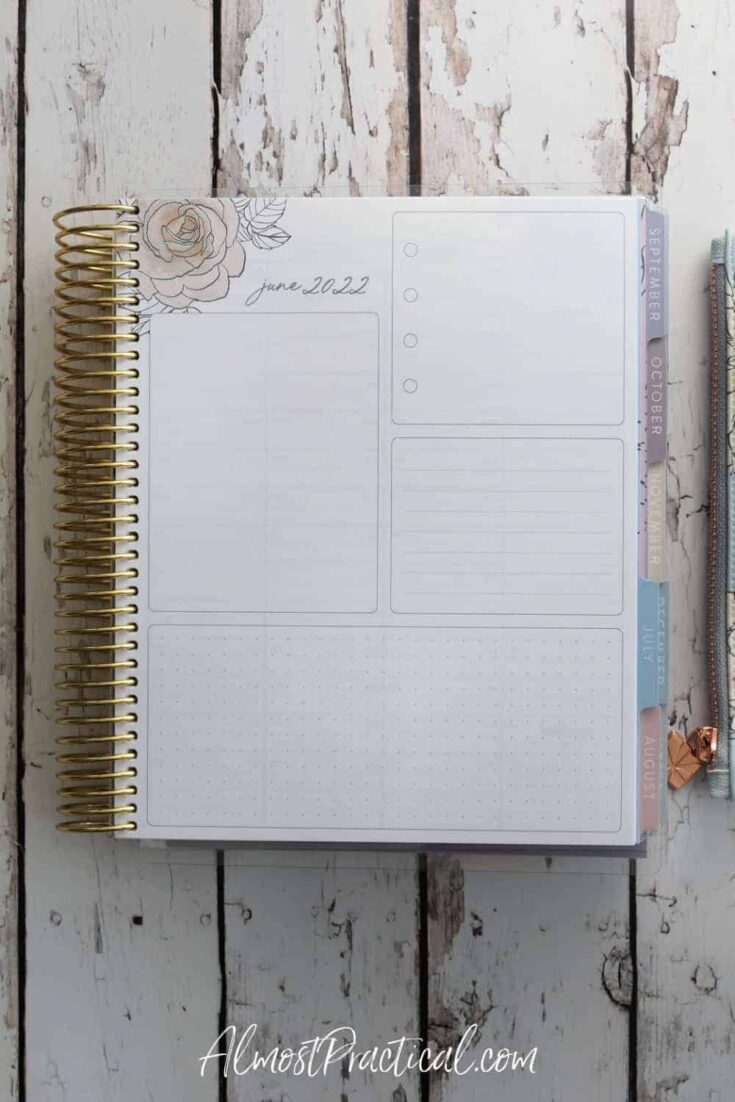 When you turn the page you come to a lined page and a page with your productivity layout.
This is a set of four boxes – each one featuring blank white space, bullets, lines, and dot grid, respectively.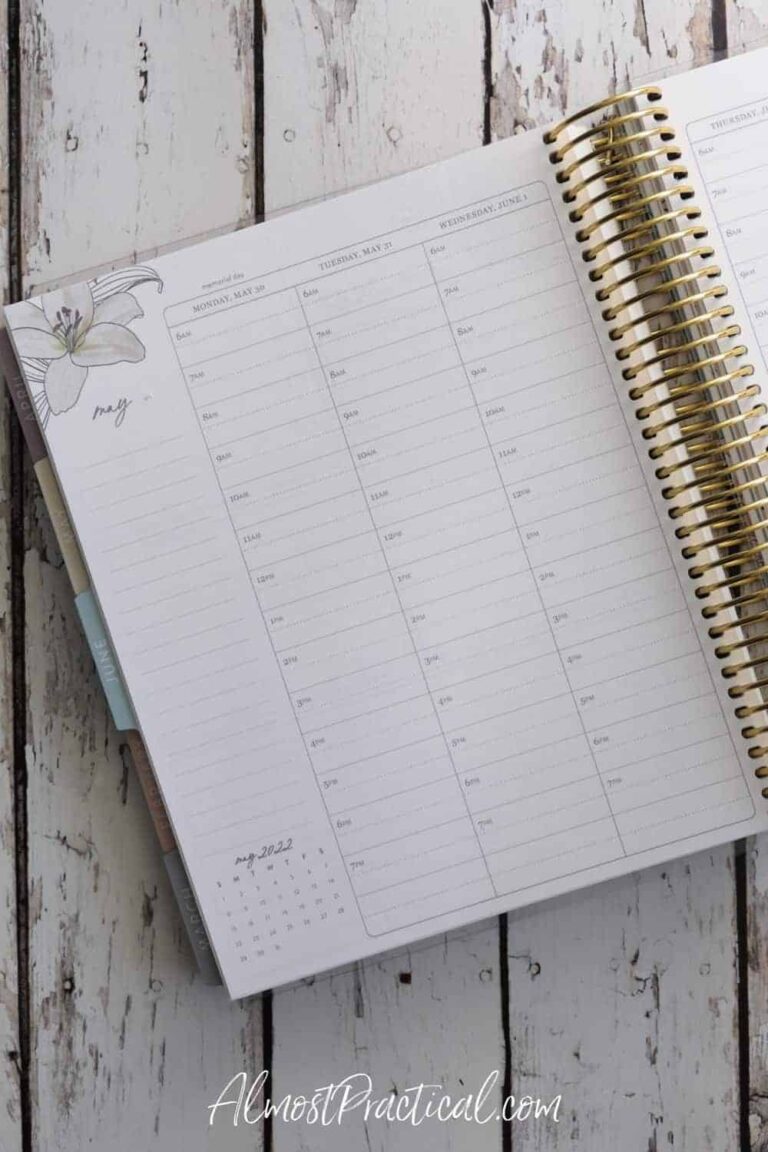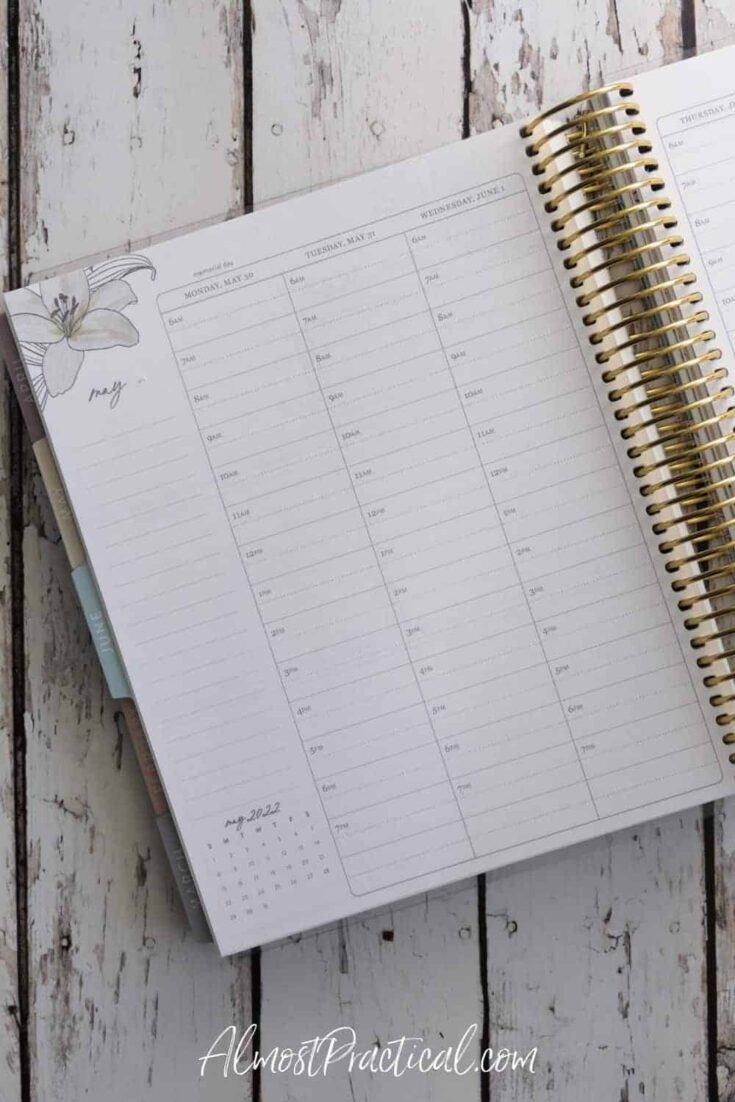 Since I have the Hourly layout, the pages following the monthly spread feature 2 pages per week with columns for each day that are divided into the hours of the day.
Each day begins at 6am and ends at 7pm with an extra slot at the bottom.
There is a lined column on the left with a mini month at the bottom.
And you will find the flower of the month embellishing the top left hand corner of the two page spread.
At the end of each month there is a blank lined page and then you move right into the following month.
This pattern repeats for all the months that are included in your LifePlanner.
If you have the 18 month (starting in July of 2021) the flowers of the month will start to repeat when you get to July of 2022. This means that the July flowers for both years will be the same, the August flowers will be the same for both years, and so on and so forth.
The Ending Sections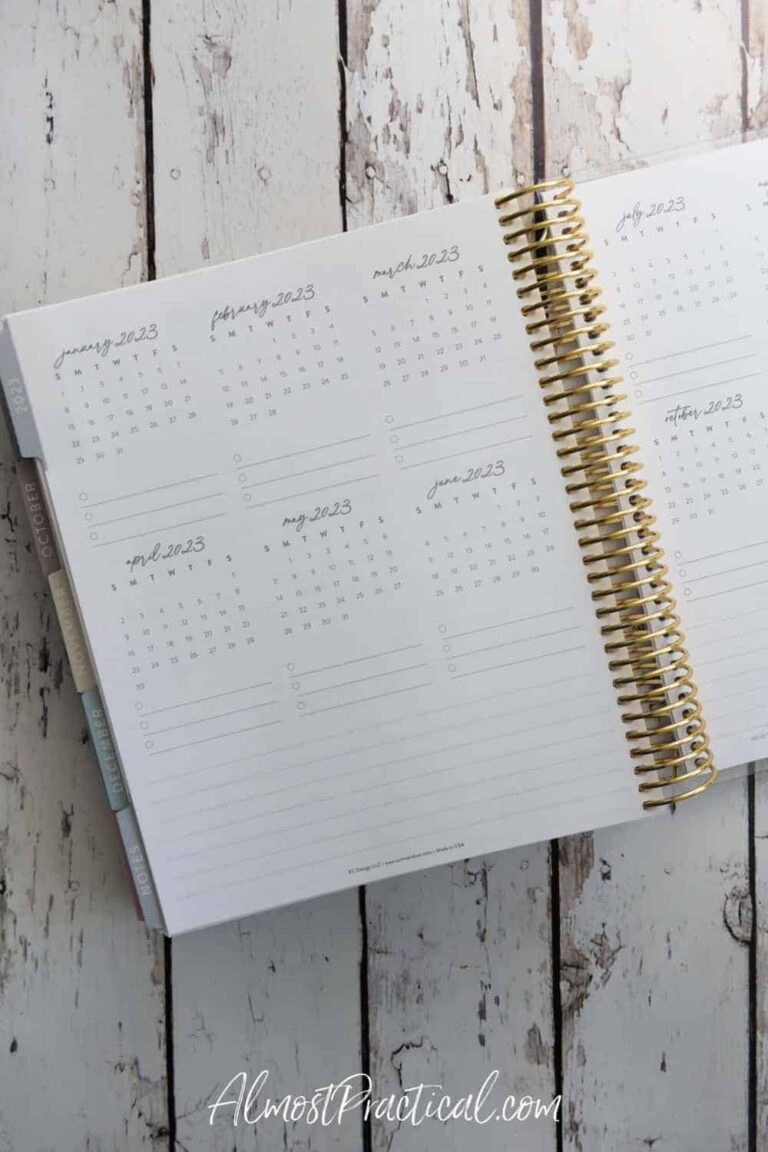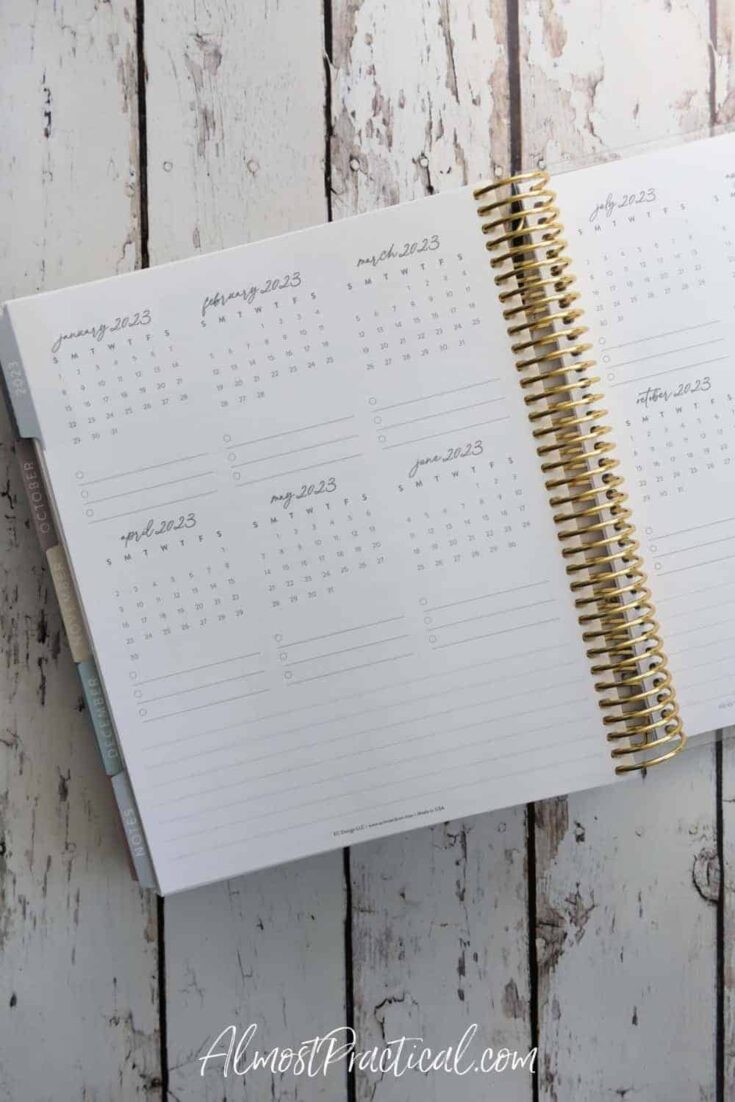 After the months, there is a Notes section with a few lined notes pages.
This is followed by a divider for listing a few contacts on the go and then your mini months for 2023 – yes 2023! Can you believe it?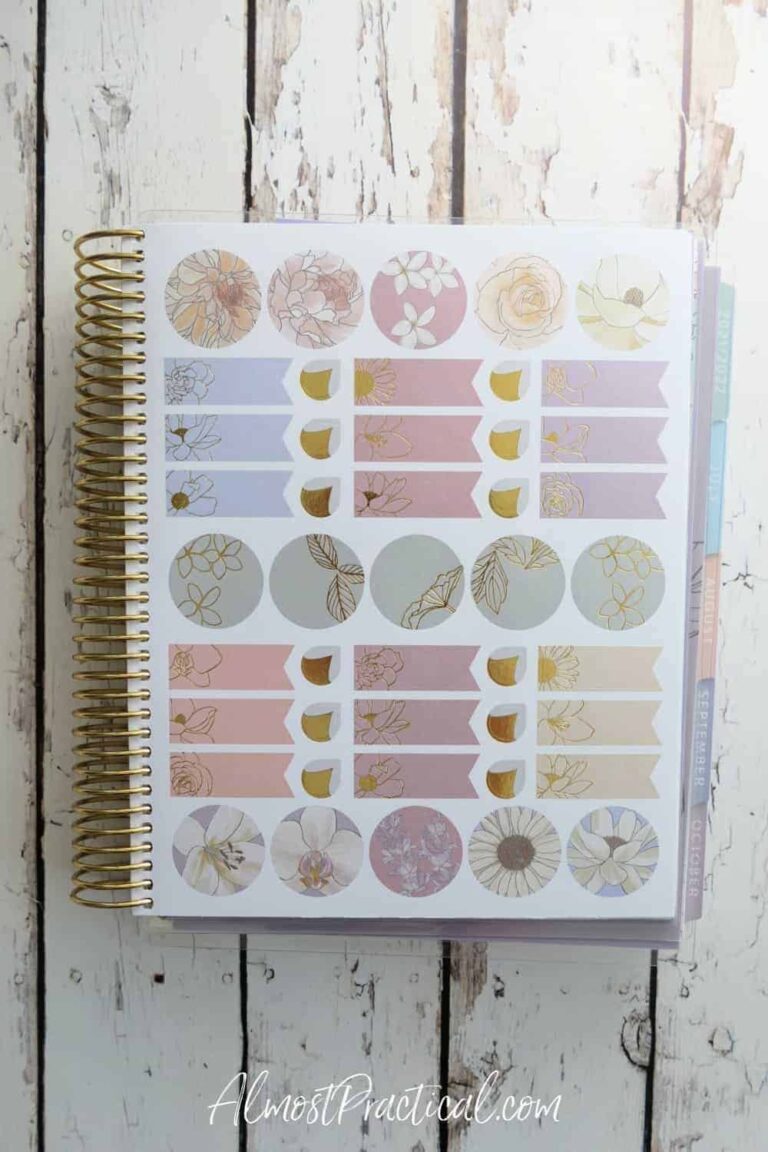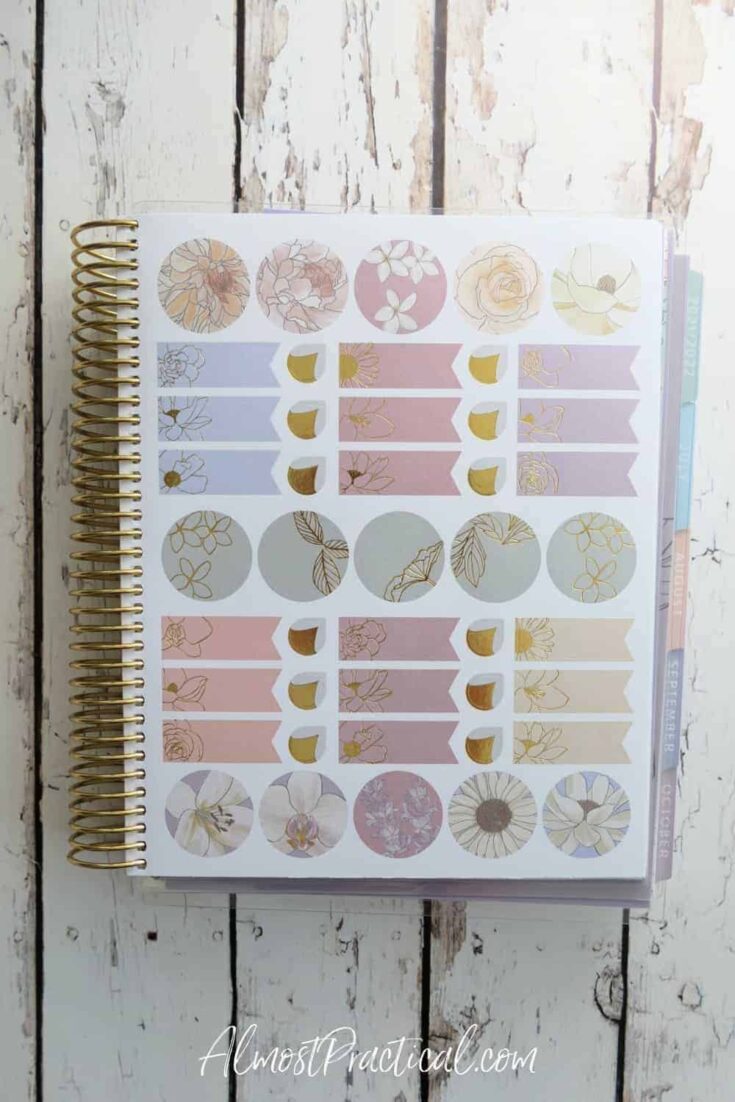 Then, in true Erin Condren tradition, there are four pages of beautiful planner stickers embellished with metallic accents in the Flora design.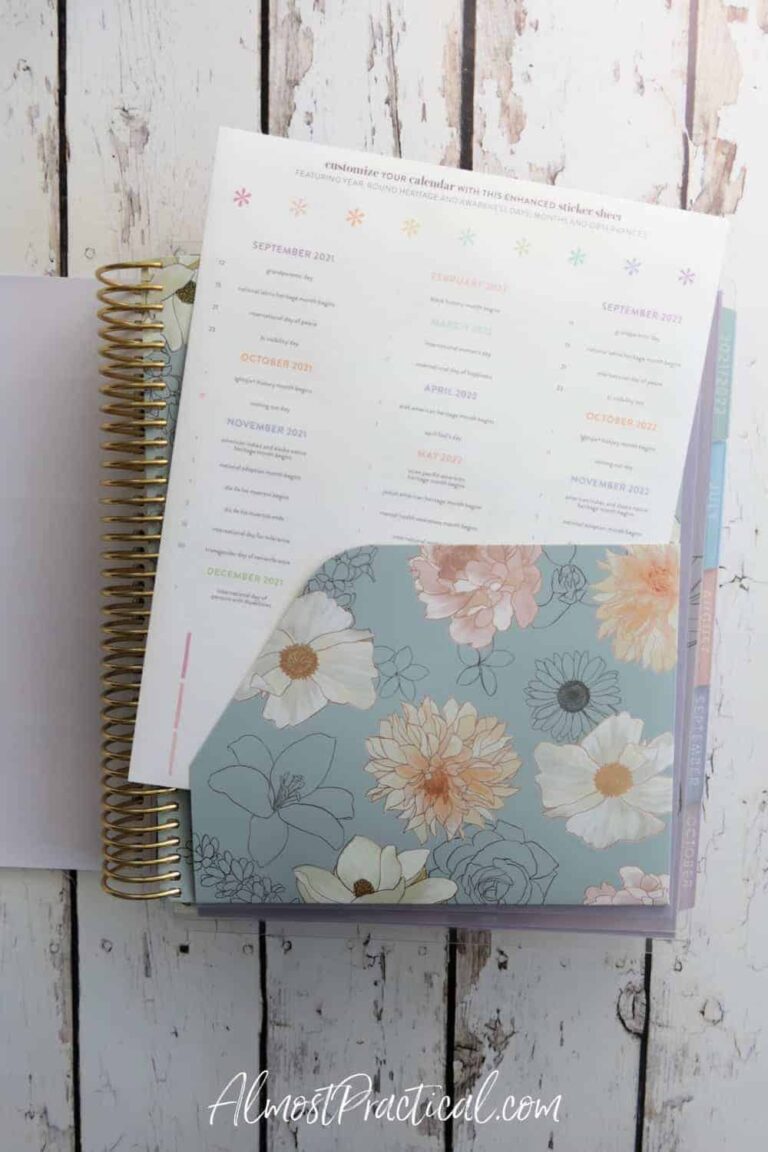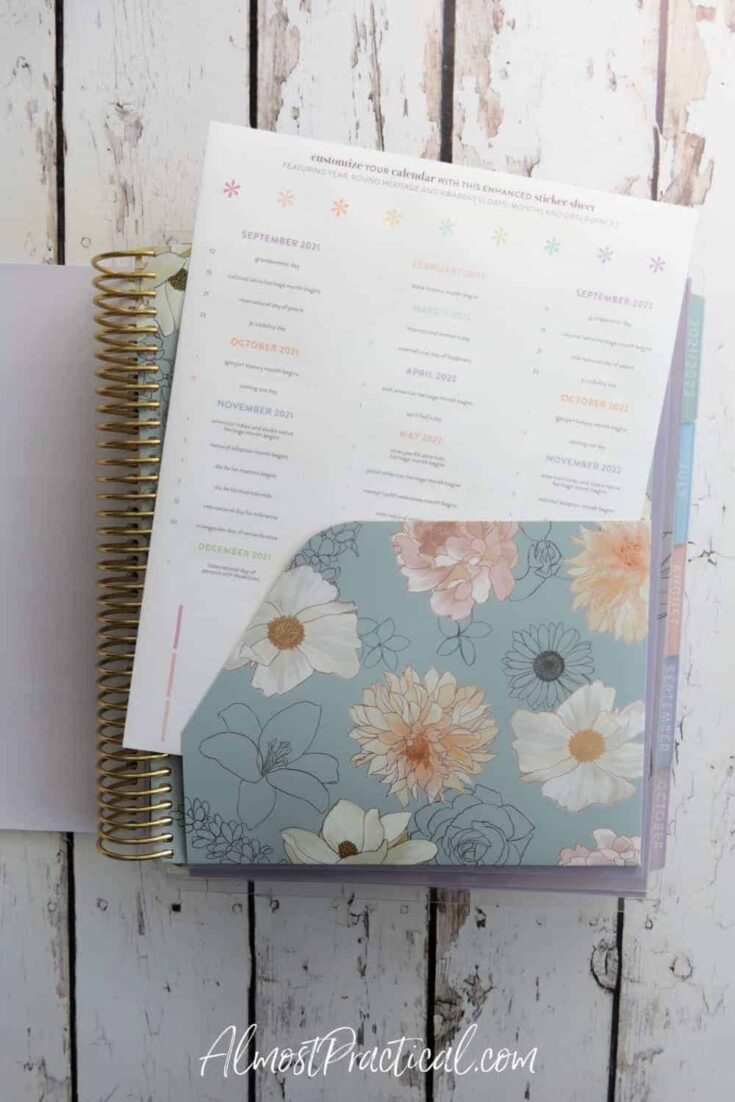 At the end of the LifePlanner is a sturdy and gorgeous Flora design folder with metallic accents.
One thing to note this year, is that Erin Condren is including a separate sticker sheet that features year round heritage and awareness days, months, and observances.
If you celebrate these occasions you can add the stickers to your monthly layout.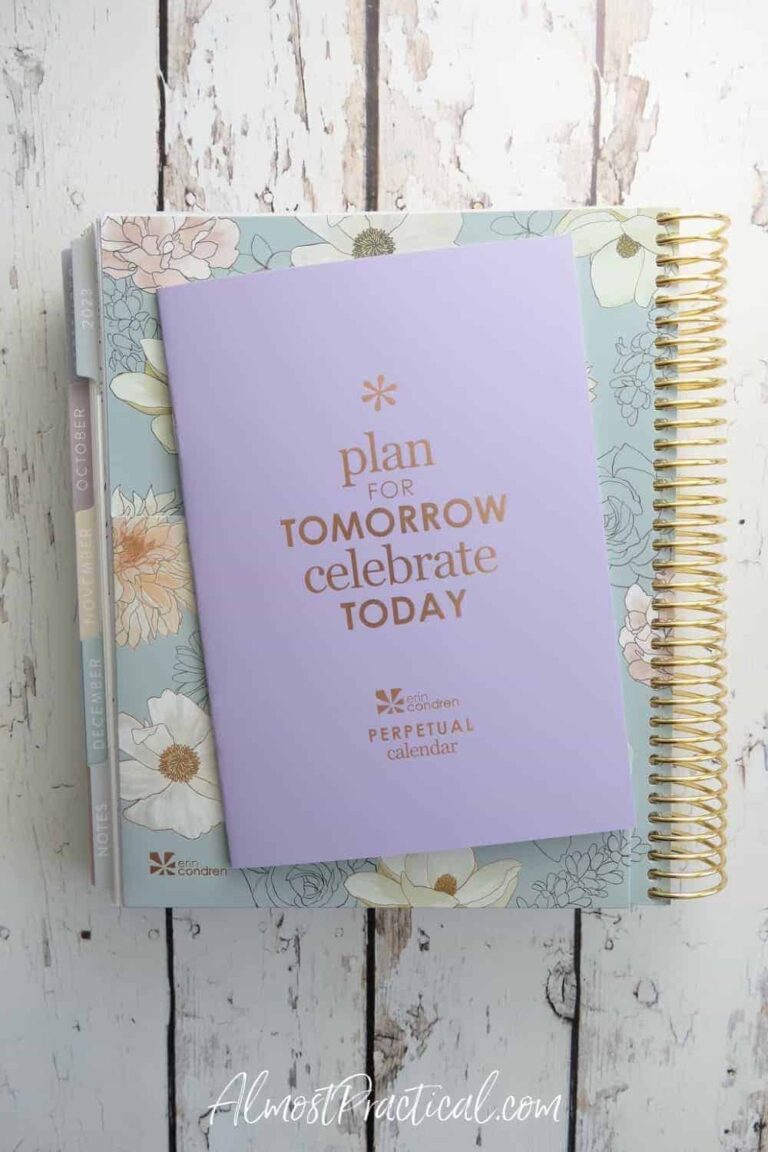 As always, there is a Perpetual Calendar tucked into the folder.
The Coil
One last thing to mention is that the Flora LifePlanner comes with a standard Platinum (silver) colored coil.
You can upgrade the coil (for a $10 fee) to Gold, Rose Gold, or Black (there will be no Black option will be on the A5 size).
The Flora LifePlanner that you see here in this post features a Gold coil – which is an upgrade.
More Ways to Experience the Flora Design
If you love the Flora design you will also find it on the following LifePlanner formats:
7×9 Coiled Flora LifePlanner in the horizontal or vertical layouts
A5 Coiled Flora LifePlanner in the horizontal layout
A5 Ring Agenda in the horizontal or daily layouts
Which One Will You Get?
I hope you enjoyed this review and walkthrough of the Flora Hourly LifePlanner.
Leave a comment below and tell me which ECLP design you like best.
Don't miss any of my Erin Condren reviews – simply click here to subscribe to my newsletter geared towards planner fans get these posts directly in your email.
Happy Planning!