2021-2022 Erin Condren Monthly Planner Review
This post may contain affiliate links which means I make a commission if you shop through my links.
 Disclosure Policy
Introducing the all new 2021-2022 Erin Condren Monthly Planner – and there are so many choices! Here is my review.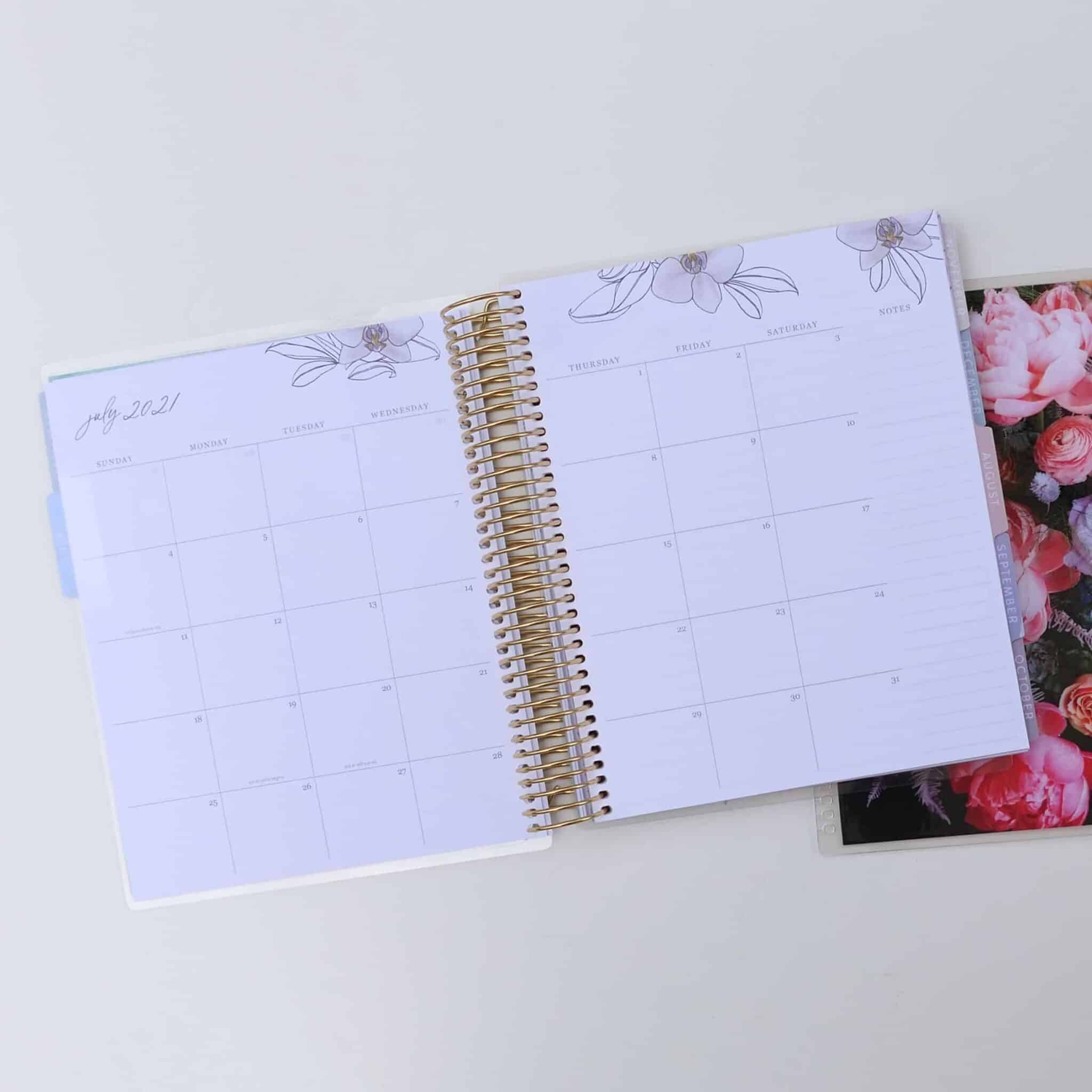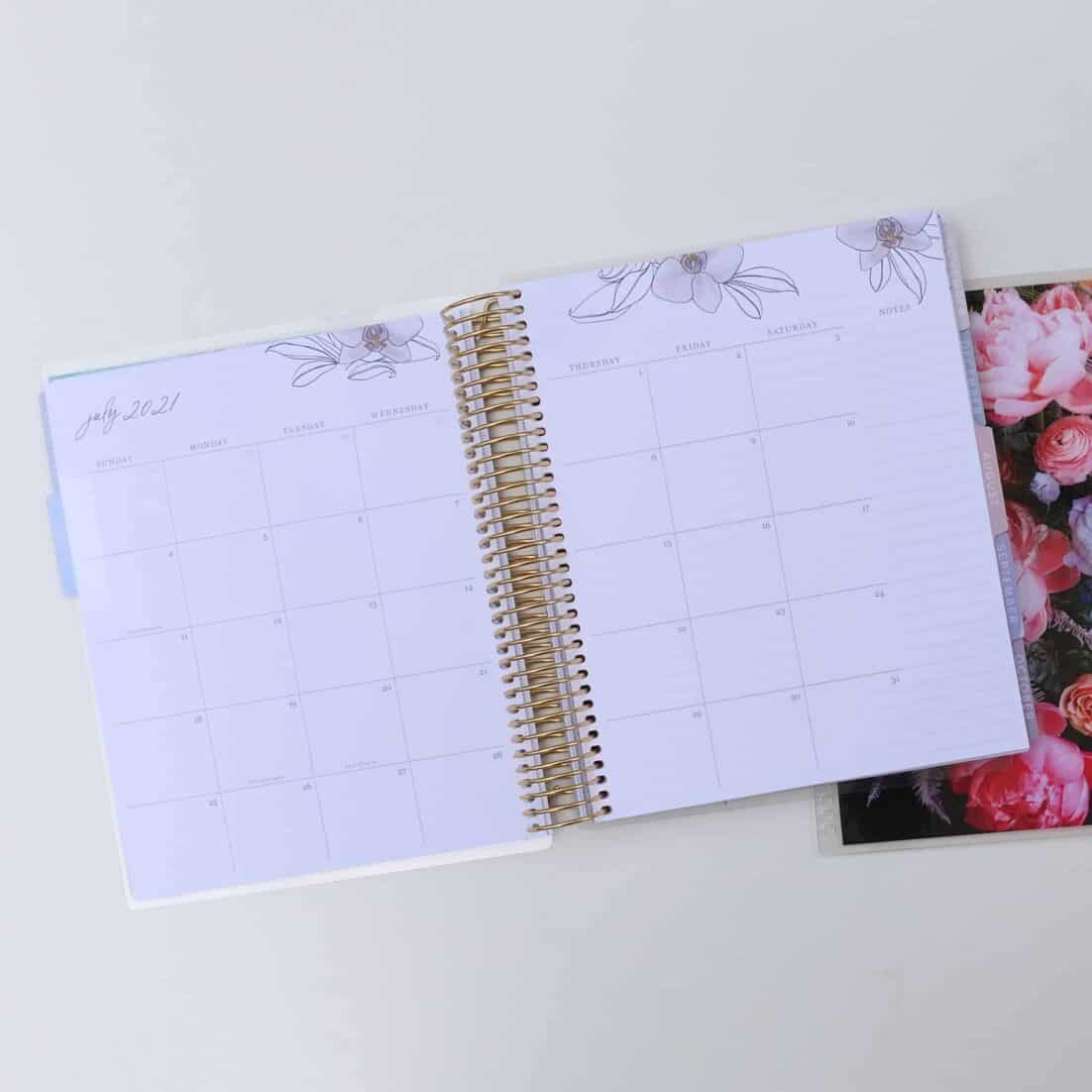 What is the Erin Condren Monthly Planner?
The Erin Condren Monthly Planner is what happens when a planner meets a notebook.
Each month features a 2 page per month spread, followed by a productivity page, followed by about 9 lined pages (single sides counted – or 4 double sided lined pages).
At the end of the planner you have the option to add additional lined pages or productivity pages, if you would like.
How Do You Use the EC Monthly Planner?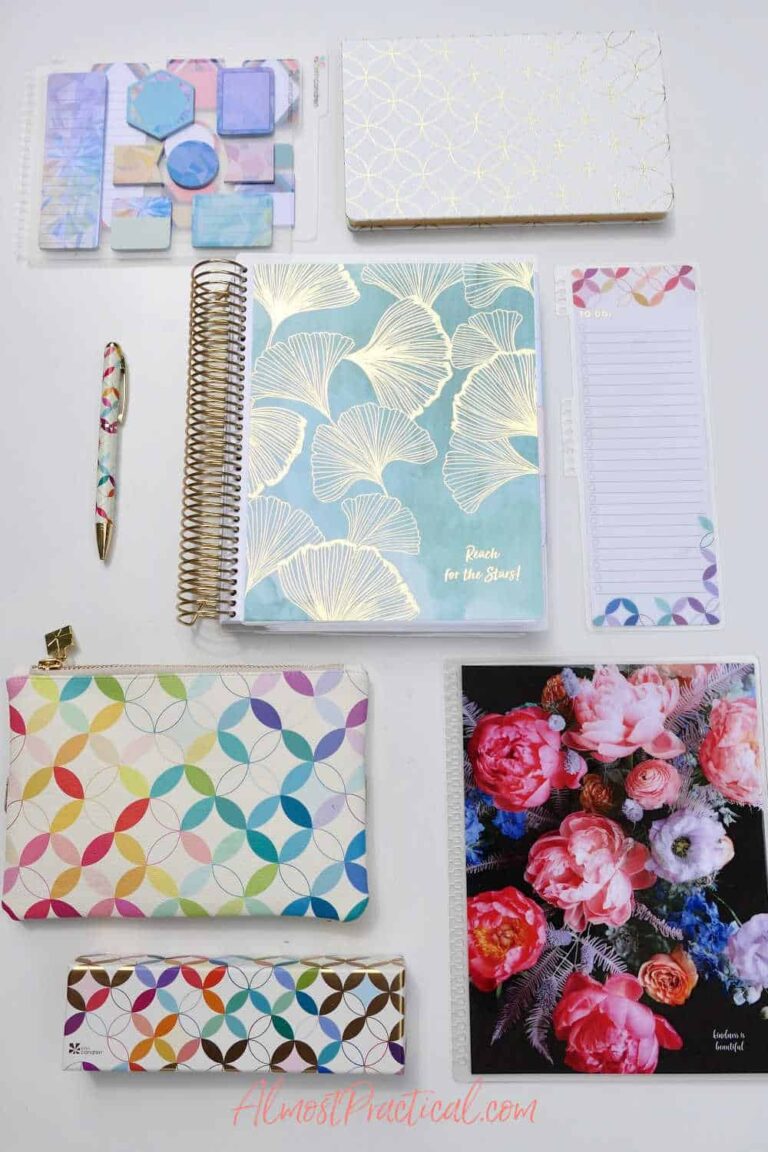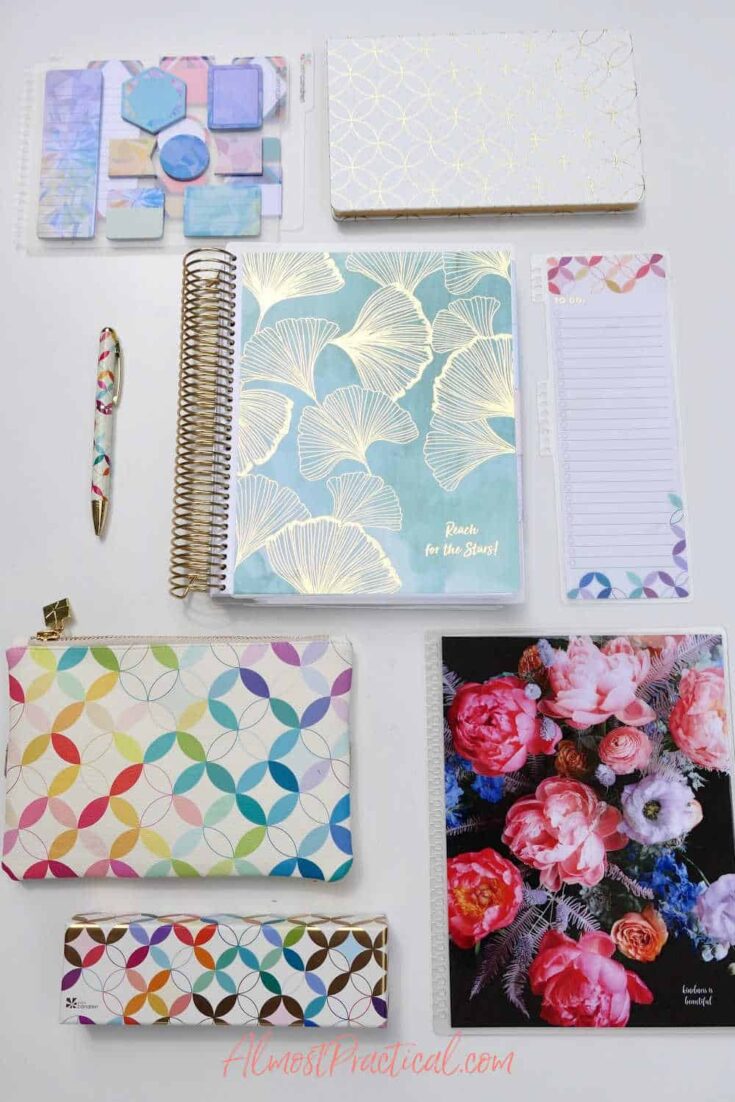 The Erin Condren Monthly Planner can certainly be used as your main planner – but it really shines when you use it as a project planner.
In addition to my LifePlanner (which is my main planner), I have use the Monthly Planner for all sorts of things over the years – including:
a planner for craft projects,
a home budget book,
an editorial calendar for my blog,
a travel and weekend planner, and
keeping track of my kids schedules and activities.
It is perfect when you have something that you want to keep separate from you everyday schedule.
Related: 2021-2022 Erin Condren LifePlanner Review
What is New for 2021-2022?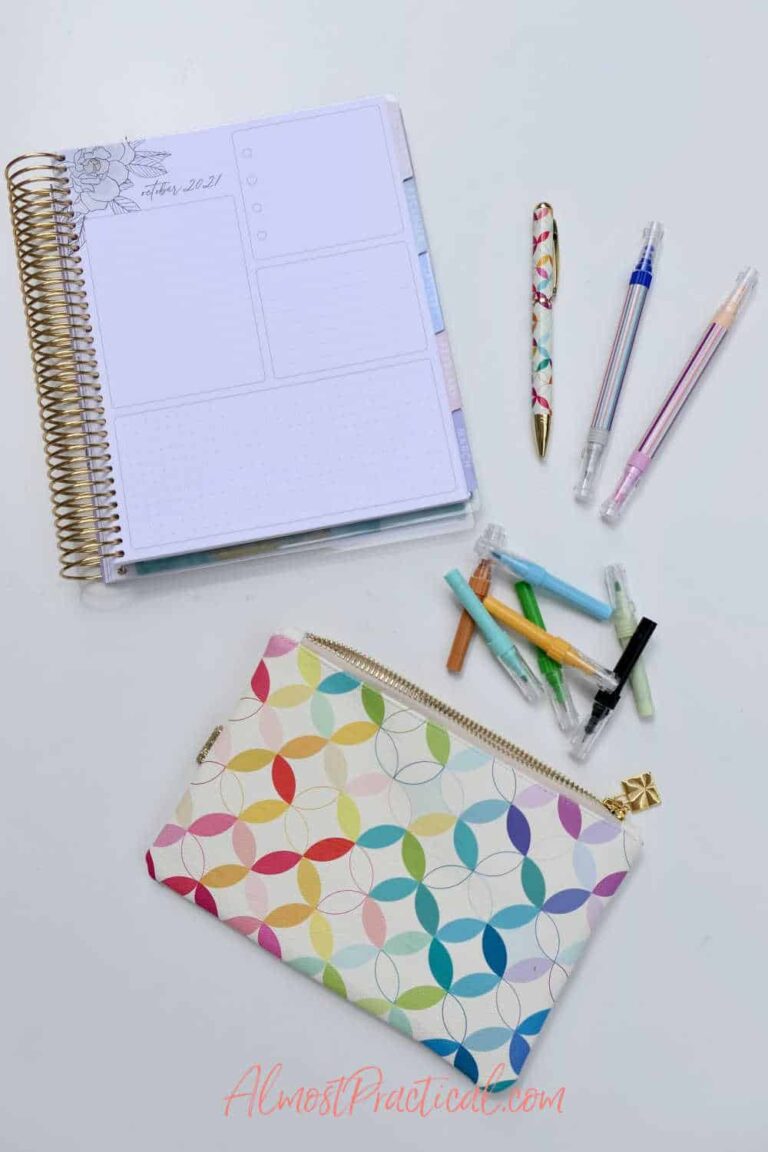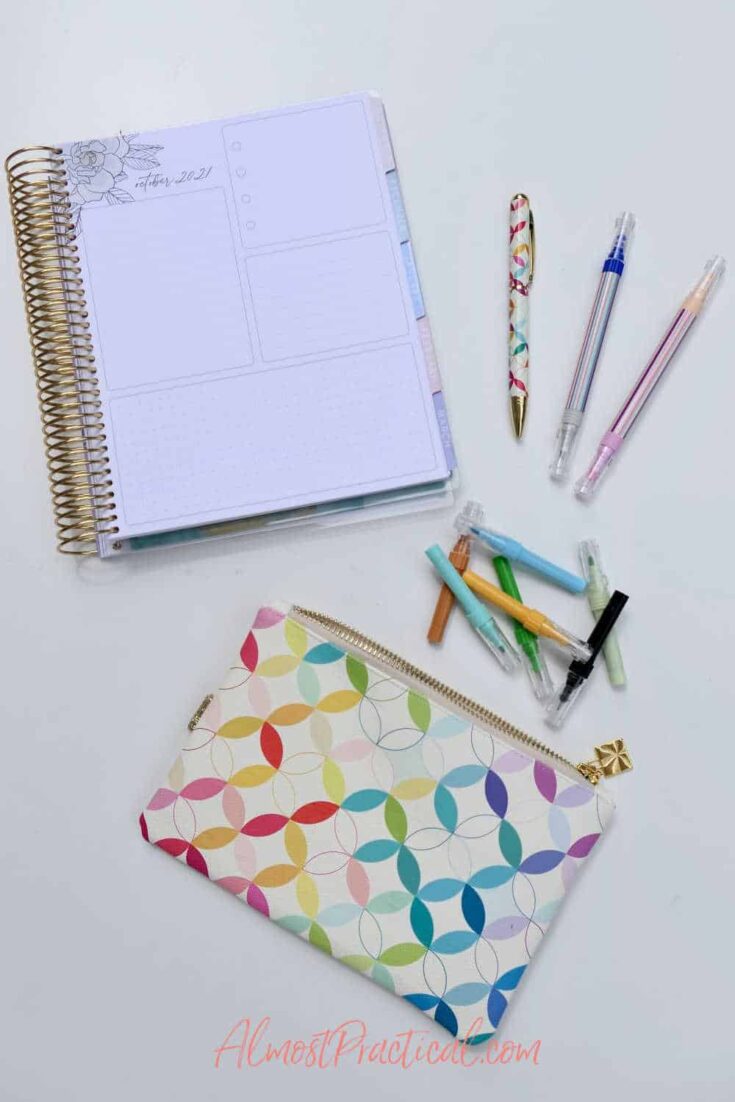 This year – the word that defines the Monthly Planner is CHOICES!
There are lots of new options to choose from.
Let's walk through them one at a time.
Sizes
The first thing to note is that there is a new size in town.
For the 2021-2022 year – the Erin Condren Monthly Planner comes in 2 sizes:
the traditional 7×9 and
an 8.5×11 size.
Designs
The Monthly Planner also comes in 2 designs:
Flora, and
Mid Century Circles
But there are a few things to keep in mind.
First, both designs come in the 7×9 size – but the 8.5×11 size ONLY comes in the Mid Century Circles design.
Also, there is a third option that I did not mention above – it is an undated, customizable Monthly Planner in the Focused Collection.
Add On Pages
At the end of the Monthly Planner you have the option of adding in some extra pages.
These come in sets of either 40 or 80 pages and you can choose either lined or the productivity layout.
The extra pages really do make the planner even more useful – because you can keep all your planning in one place.
Label Stickers and Folder
As always, the Monthly Planner comes with 2 sticker sheets of label style stickers and a sturdy folder in the back.
Start Dates
Another great thing about this planner is that you can choose from one of three start dates:
July 2021 to June 2022
August 2021 to July 2022
January 2022 to December 2022
How Will You Use Your Monthly Planner?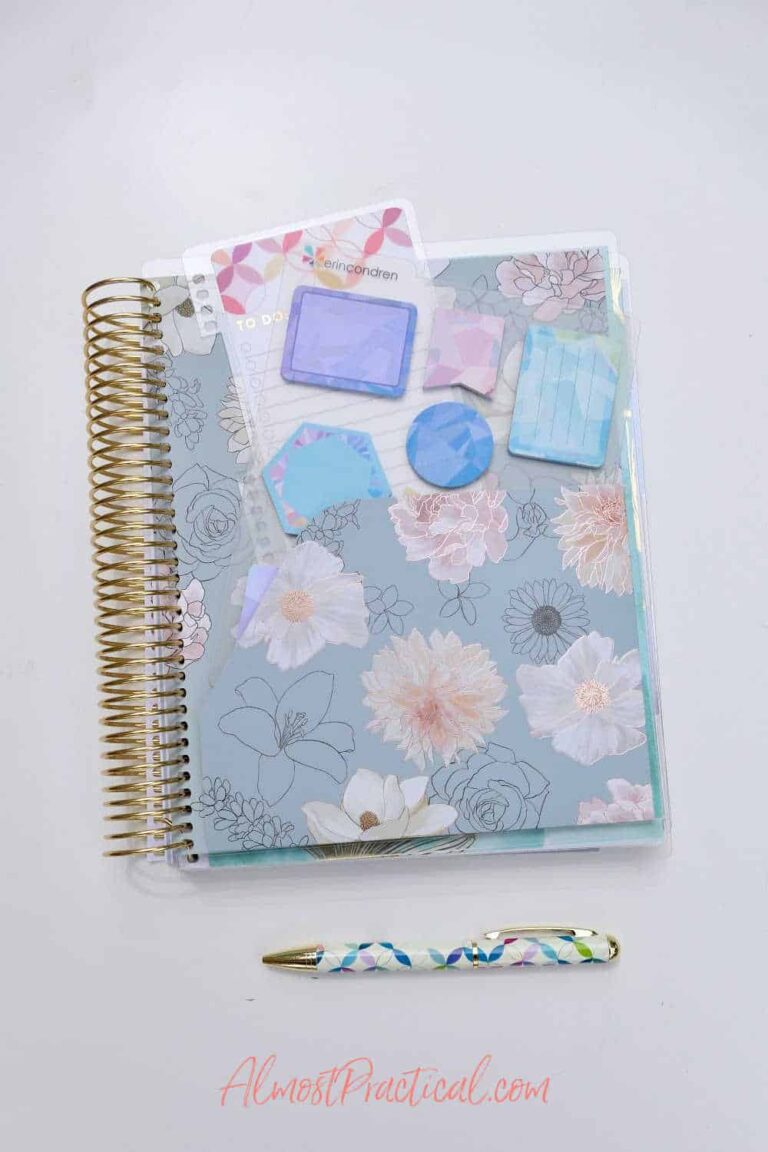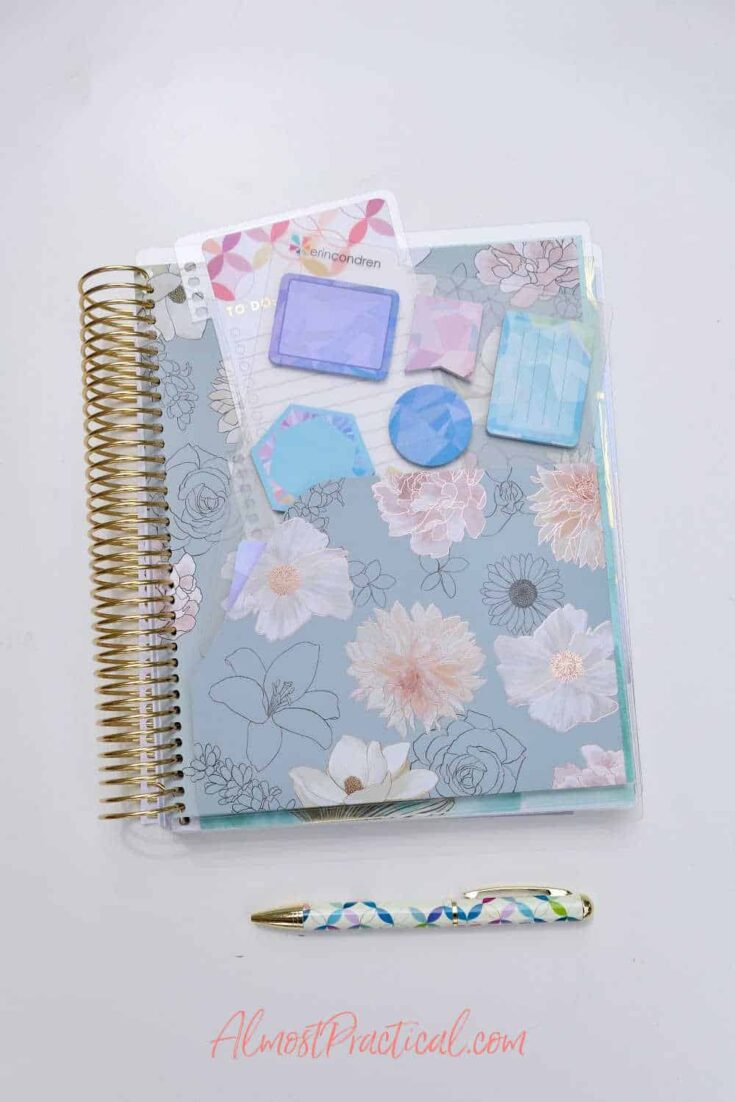 I am a huge fan of using the Erin Condren Monthly Planner for planning out all the side projects I have going on at once.
The combo planner and notebook in one keeps me so organized.
I am also thrilled to have it in the Flora design – which will coordinate perfectly with my LifePlanner.
Let me know how you plan to use your Monthly Planner in the comments below.
And be sure to click here to subscribe to the Almost Practical Planner and Productivity newsletter.