Erin Condren Wonder Woman Collection – Who is Your Hero?
This post may contain affiliate links which means I make a commission if you shop through my links. Disclosure Policy
Disclosure: I received product from Erin Condren for purposes of this post.
I am an Erin Condren fan girl through and through – so I was pretty excited to take a close look at the new Wonder Woman collection.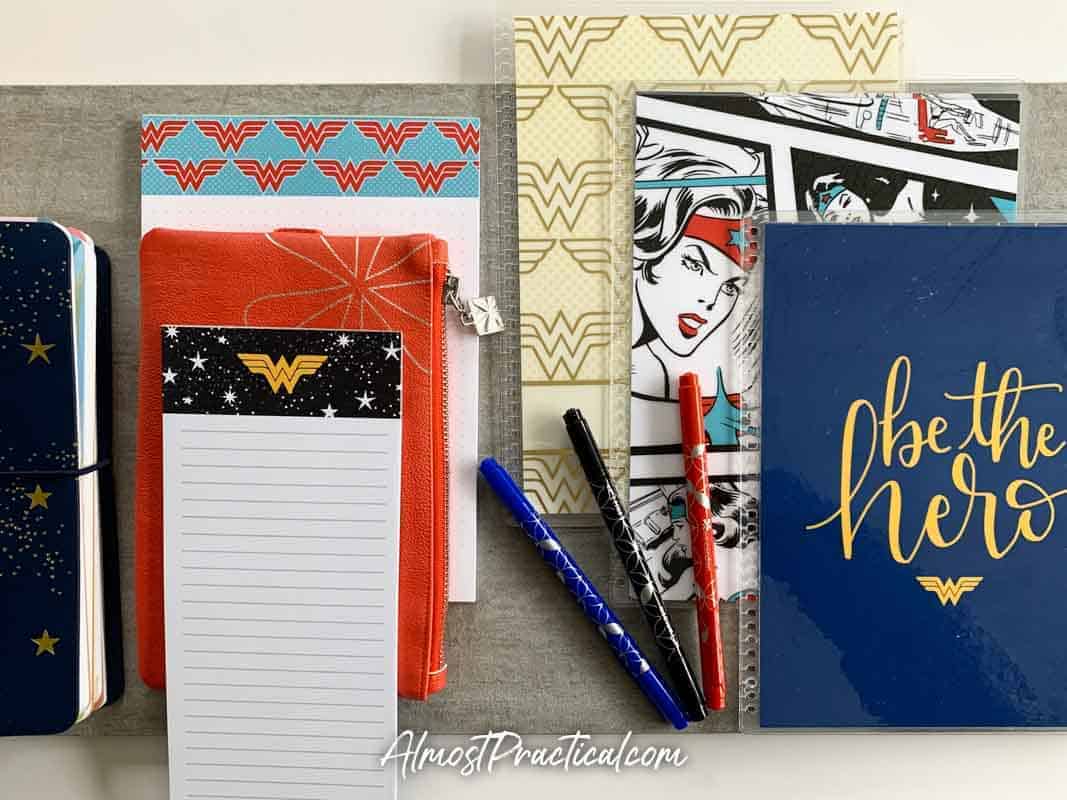 I think that the timing was supposed to somewhat coincide with the release of the new Wonder Woman movie – but we all know that the world got derailed between then and now.
This is why the Wonder Woman line of planners and accessories speaks to me on a whole new level.
To me – this collection represents empowerment, bravery, pushing the limits, and strength.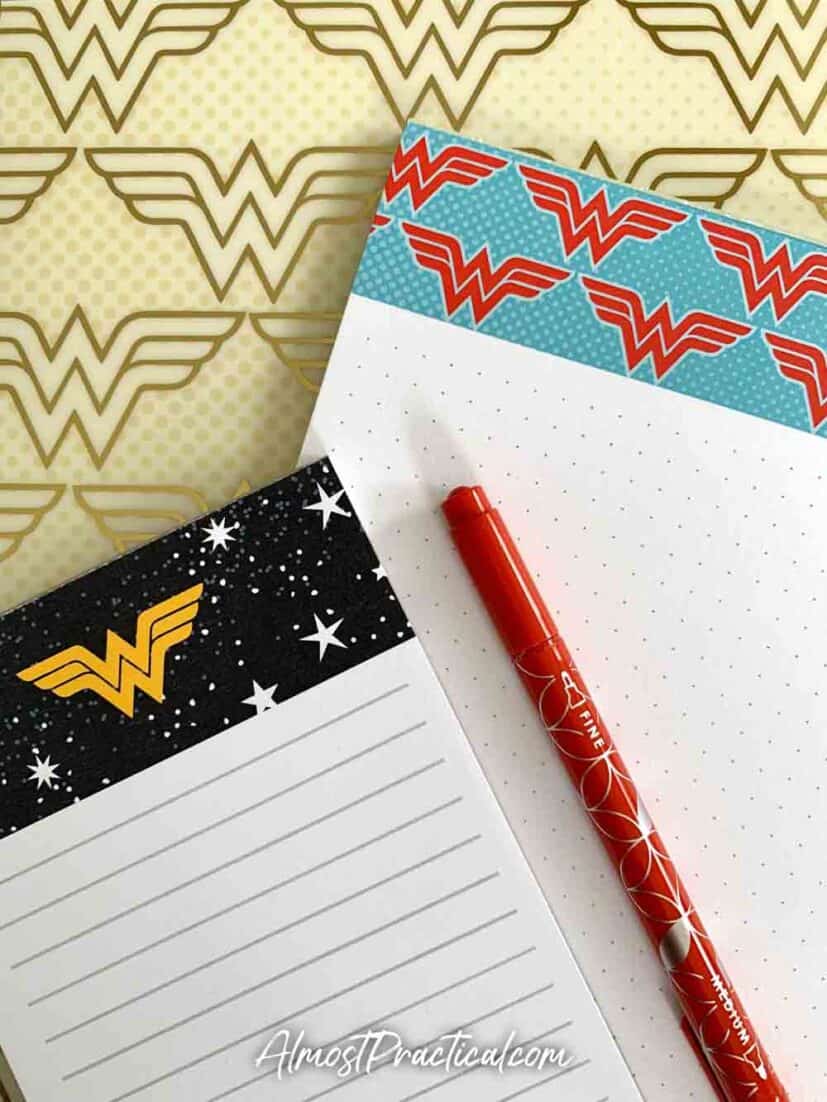 And in this fight – we can only be strong together.
There are so many Wonder Women and Men out there right now just doing their part – everyone from those in the spotlight of the front line to the people behind the scenes who heed the call to stay home and keep others safe.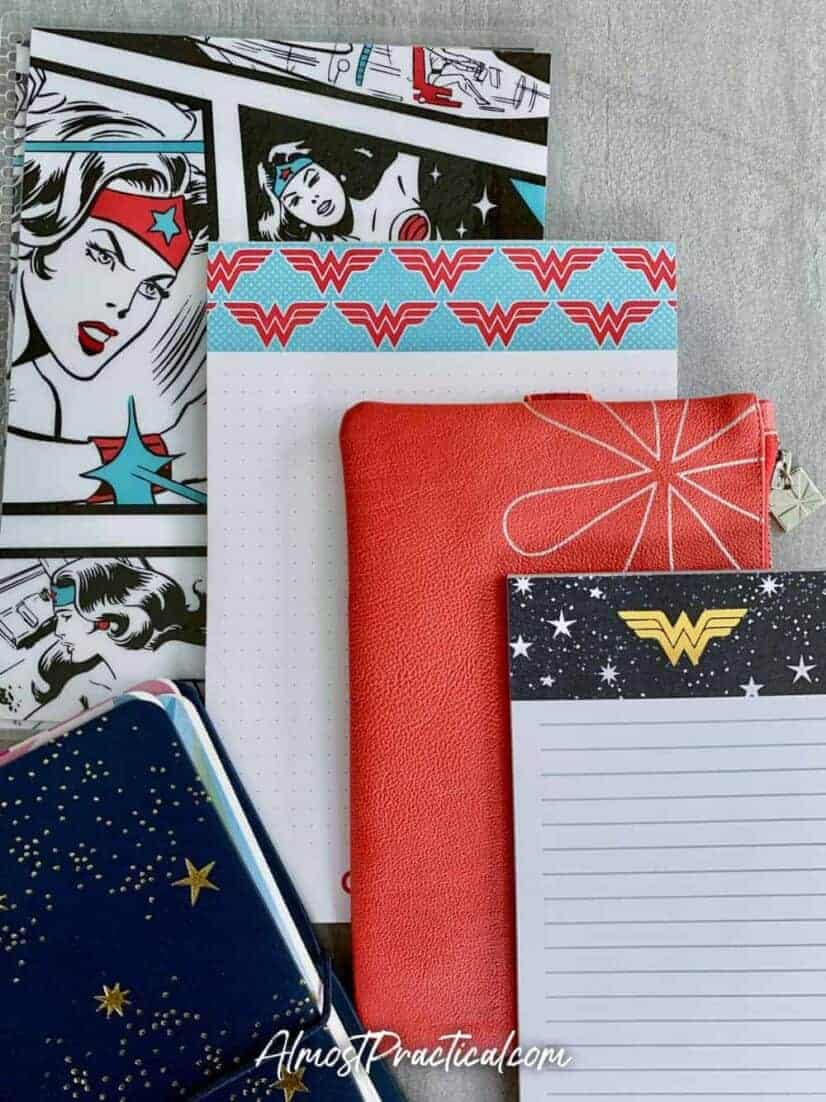 I'll name a few of my heroes, but our army is made up of so many more –
doctors, nurses, medical professionals, hospital staff from administrators to maintenance workers – putting others ahead of themselves
grocery store and pharmacy personnel
military personnel
delivery persons
scientists working on a vaccine or a cure
teachers and educators
parents of toddlers to teens – keeping young ones busy and older ones inside
nursing home staff and residents
clergy from all faiths
politicians from both sides of the aisle who are doing their best to provide leadership in the face of the unknown
funeral and morgue workers – dealing with the aftermath
families – some brought together some split apart
the victims who recovered and those that fought the good fight
small business owners
employees who have to go to work and the unemployed who have to stay home
neighbors helping neighbors
people staying home to stop the spread – it may not seem like much, but you are reducing the risk of infection to others especially to the medical community, and silently fighting the enemy.
I appreciate and am grateful for every single one of you.
Please add your heroes to this list in the comments below.