Erin Condren Academic Planner Review – 2020/2021
This post may contain affiliate links which means I make a commission if you shop through my links.
 Disclosure Policy
Disclosure: Product for this post was provided by Erin Condren. All opinions are my own.
Take a peek at the new Erin Condren Academic Planners for 2020/2021 in this review.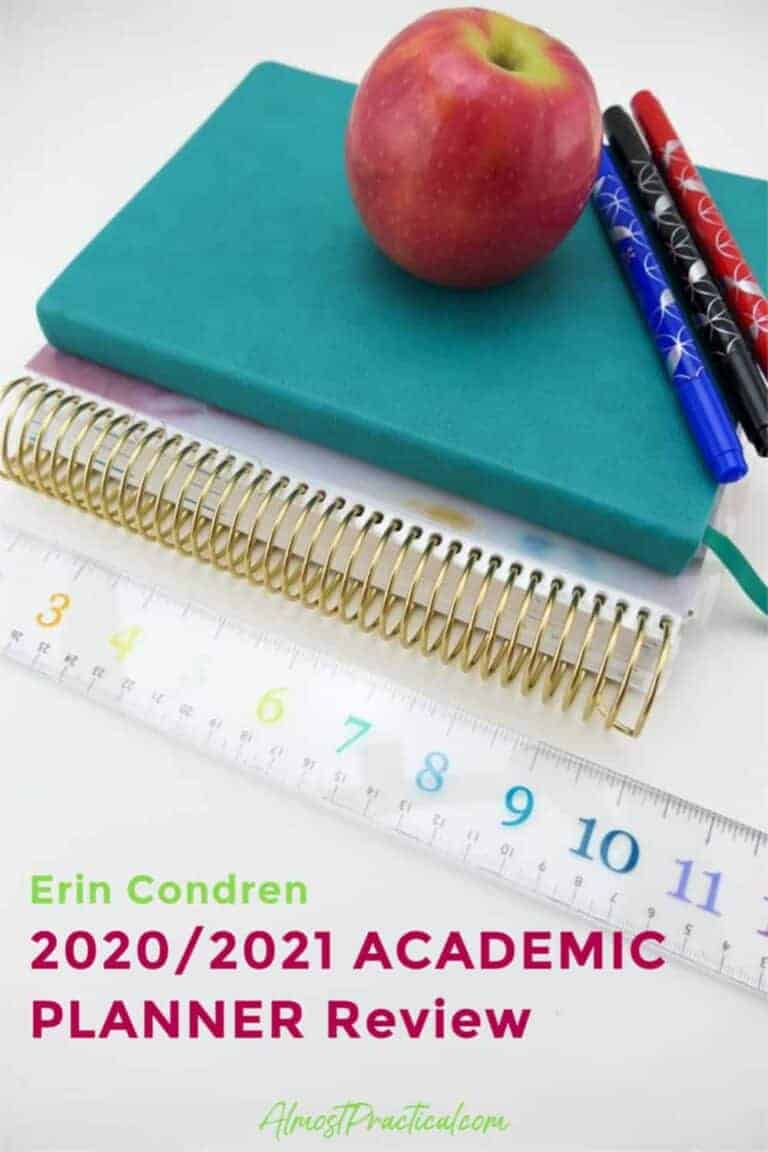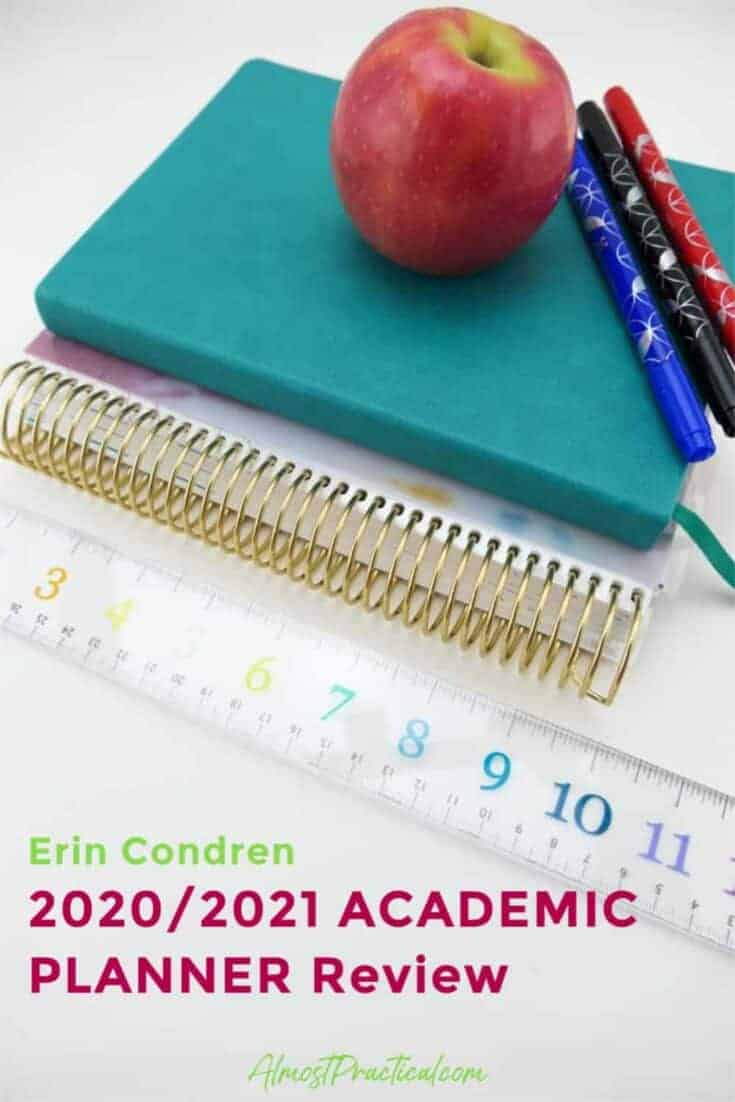 If I had to describe this past academic year in one word – I would say: disruption.
It really has been a topsy turvy year – so if you are ready for a fresh start, then get started with a new student planner.
Here is a tour.
Overview
For 2020/2021 the Erin Condren Academic Planner comes in two versions.
There is the traditional coiled version – which sports the popular mid century circles interior design.
And, new for 2020/2021 is the softbound version.
The softbound academic planner comes in four colors.
The interior design will vary, as follows, depending on which color you choose.
Peacock (pictured here) – mid century circles design inside
Rose Gold – mid century circles design inside
Grey – Focused design inside
Camel – Focused design inside
How is the COILED Academic Planner Set Up?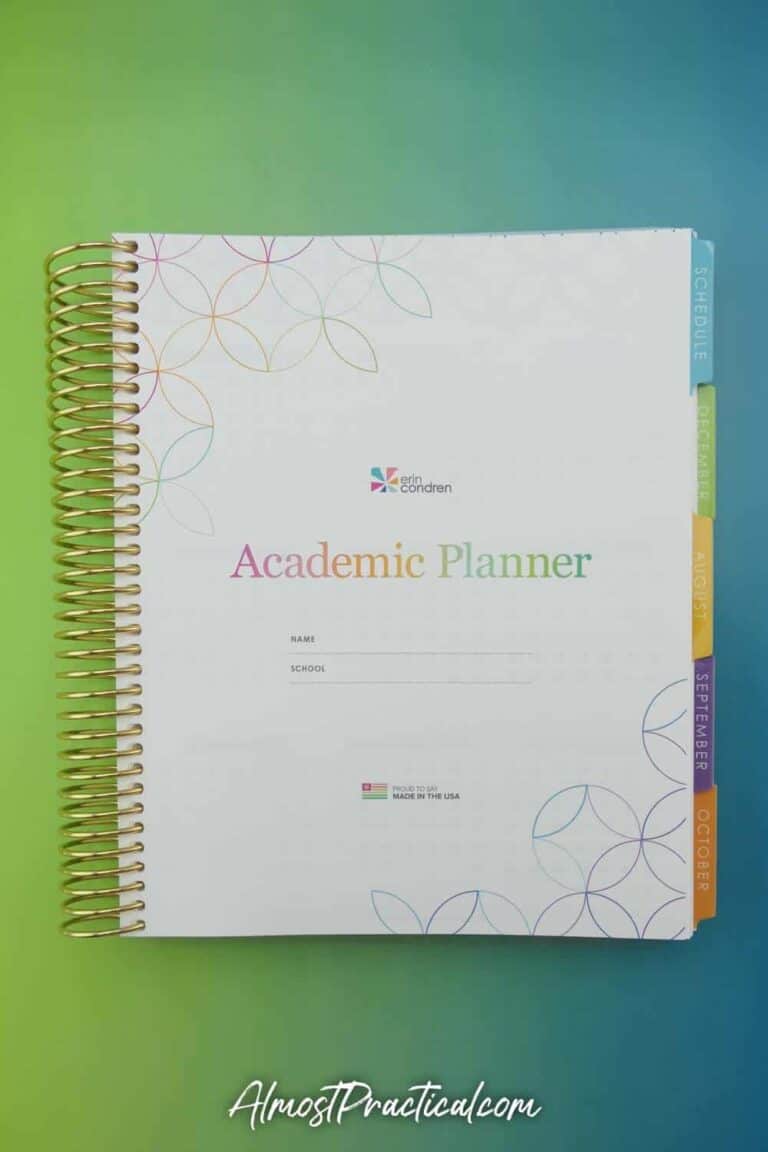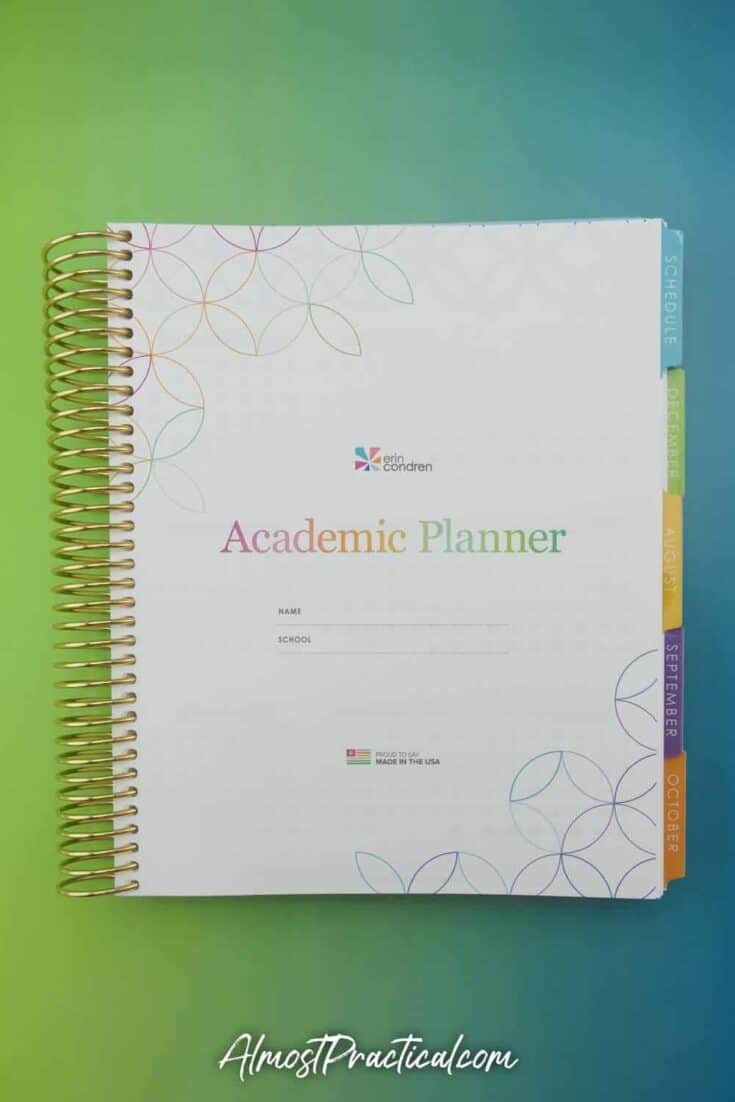 The Academic Planner is an Erin Condren planner with a unique layout geared towards students of all ages.
Although younger students can certainly put it to use, I think it serves middle schoolers through college students best.
Mini Months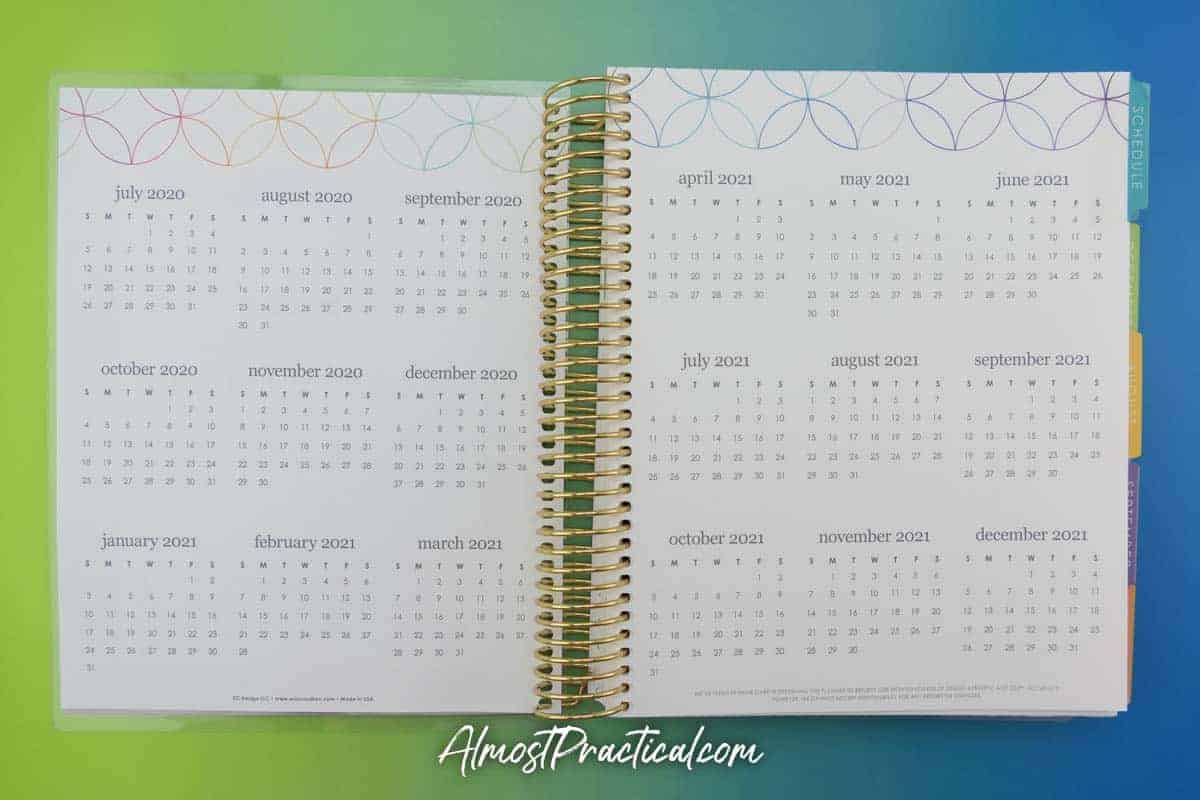 It begins with a set of mini months from July 2020 to December 2021.
Class Schedule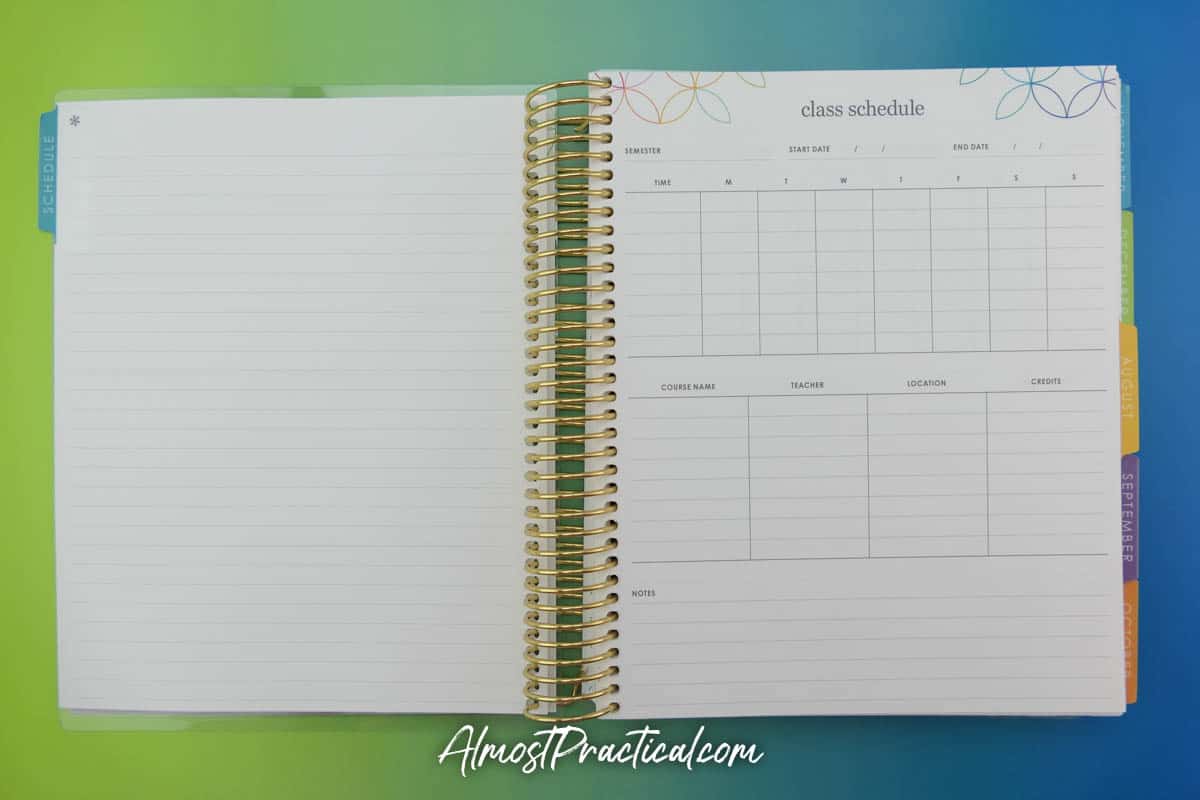 Next is space for your class schedule.
This section starts with a lined page, then a double sided schedule page (so you can record meeting times for 2 semesters) and then another lined page.
The lined pages allow space for you to accommodate a more non-traditional school year.
For example, if your school or college follow trimesters or quarters, you can use the additional lined pages to record schedule info for those periods as well.
Monthly Spread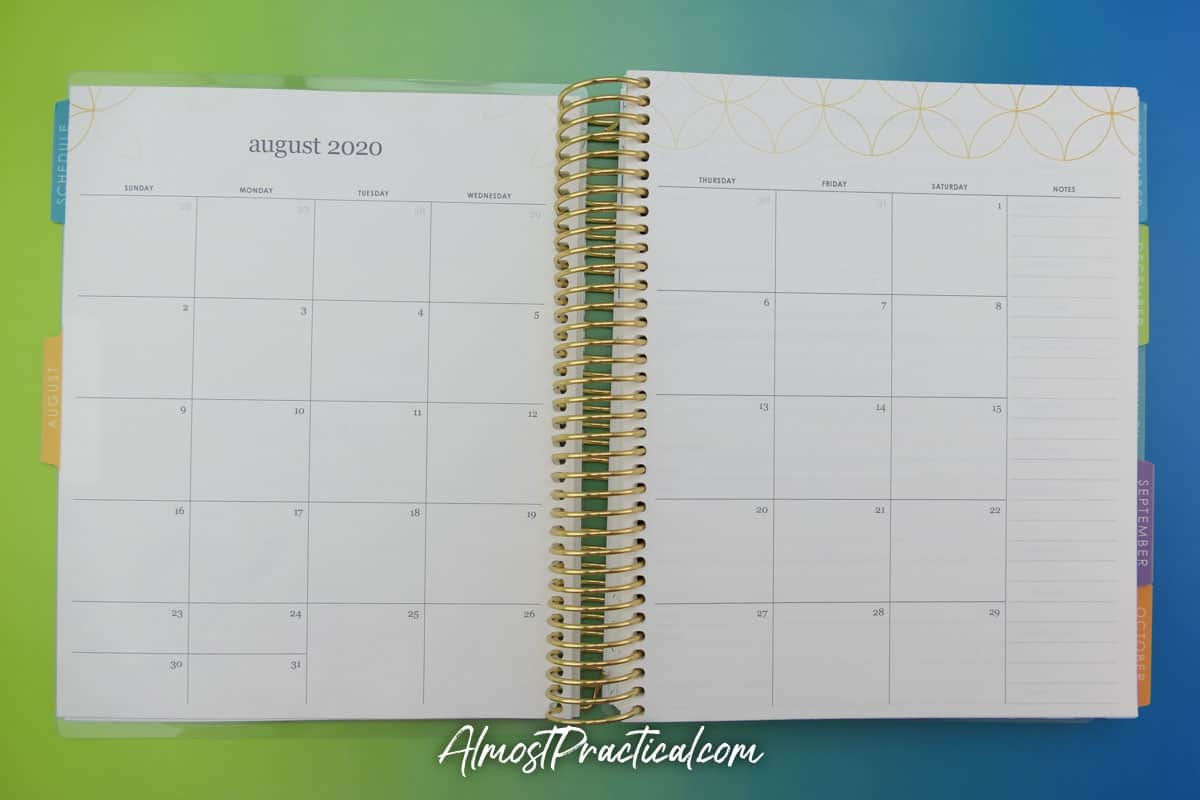 Every month begins with a monthly spread which is set up as a traditional calendar month.
Each month is a different color and includes a lined column on the right side for notes.
Goals Page
The monthly spread is followed by a goals page where you can list important goals, events, and notes for the month.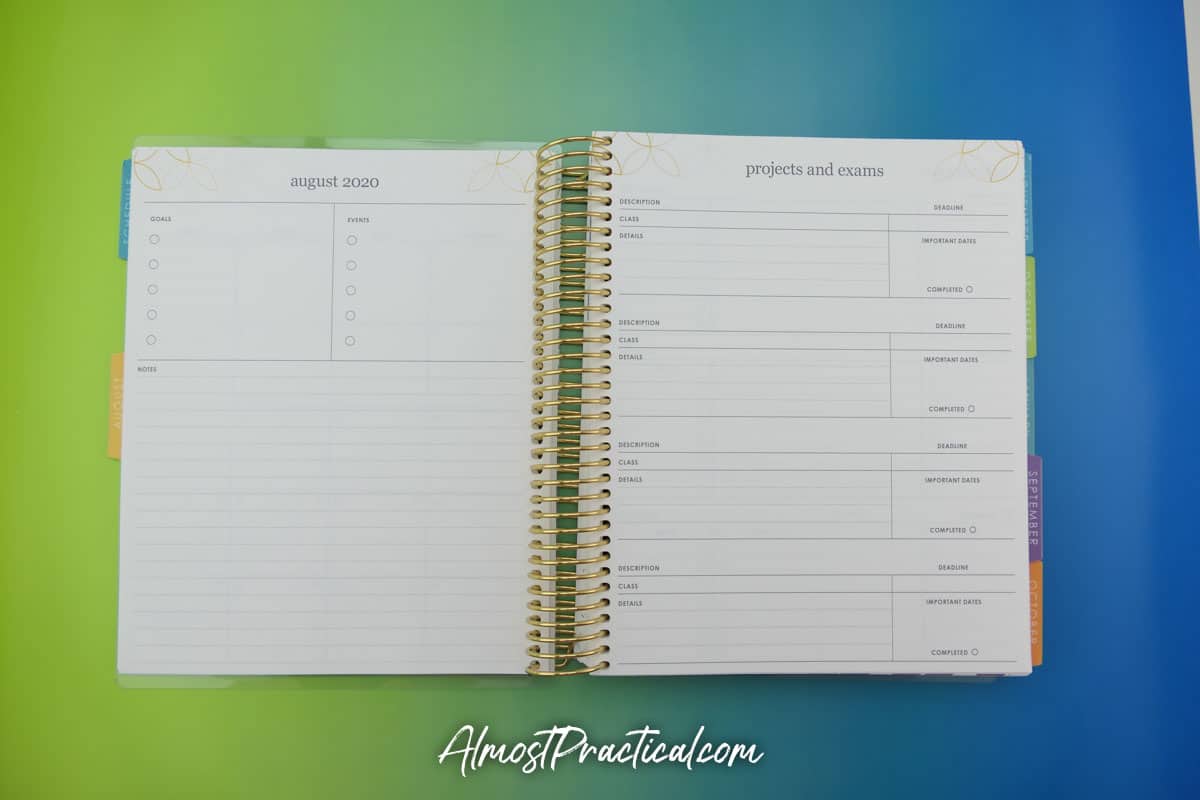 Projects and Exams
After this comes space for big projects and exams that you don't want to lose sight of.
Weekly Spread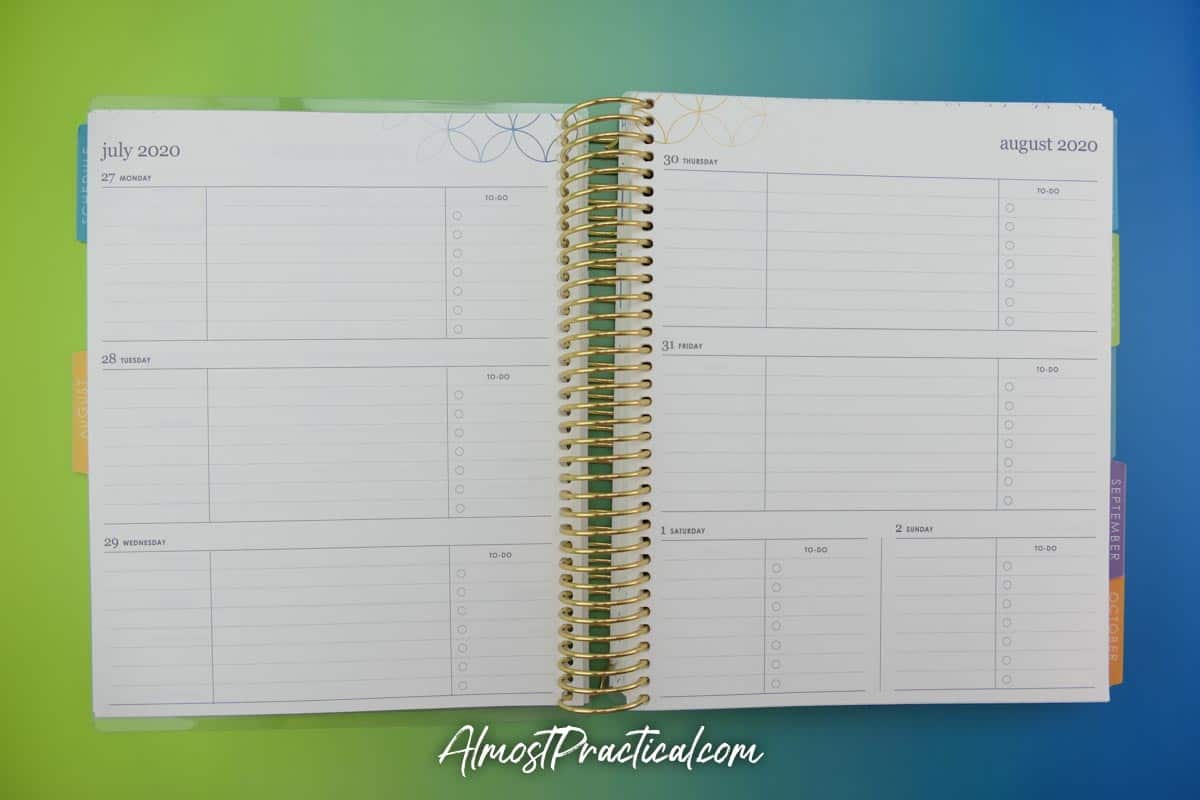 The weekly pages of the Erin Condren Academic Planner feature Monday through Wednesday on the left facing page and Thursday through Sunday on the right facing page.
Each weekday is split into 3 columns:
a small left hand column
a larger middle column
and a right hand column for to do list items which include circles for checkmarks.
Saturday and Sunday are more condensed and each have 2 columns – one blank and one for to do items.
Notes Pages
At the end of each month there are 5 lined pages for notes.
You also have the option to order an additional 40 notes pages at the end.
Sticker Sheets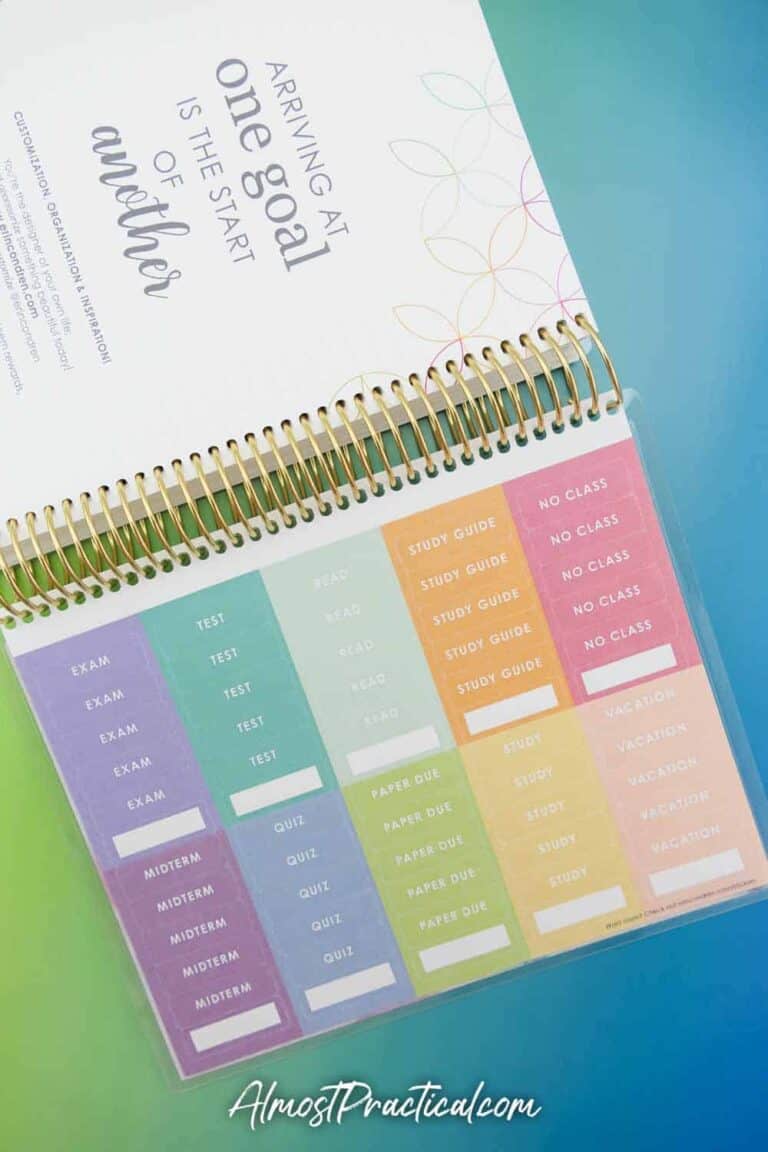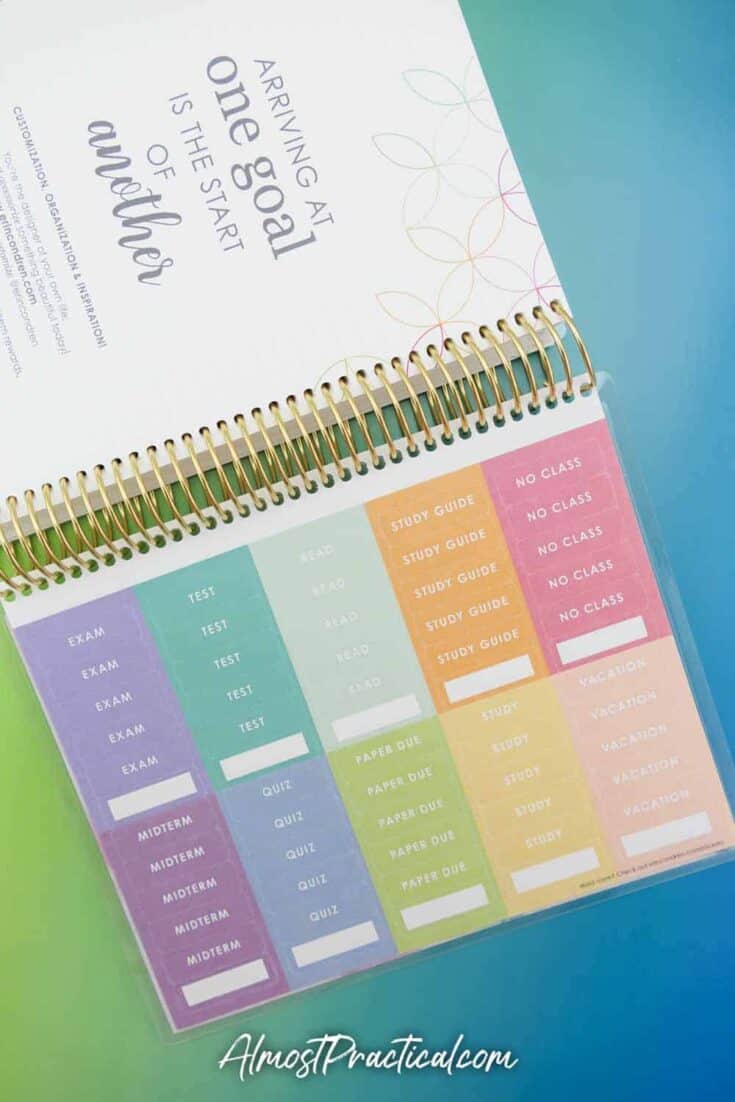 Each month is set up in a similar fashion, and there is one page of sticker sheets at the end.
A Closer Look at the SoftBound Academic Planner
The SoftBound Academic Planner is set up in a very similar fashion to the coiled version.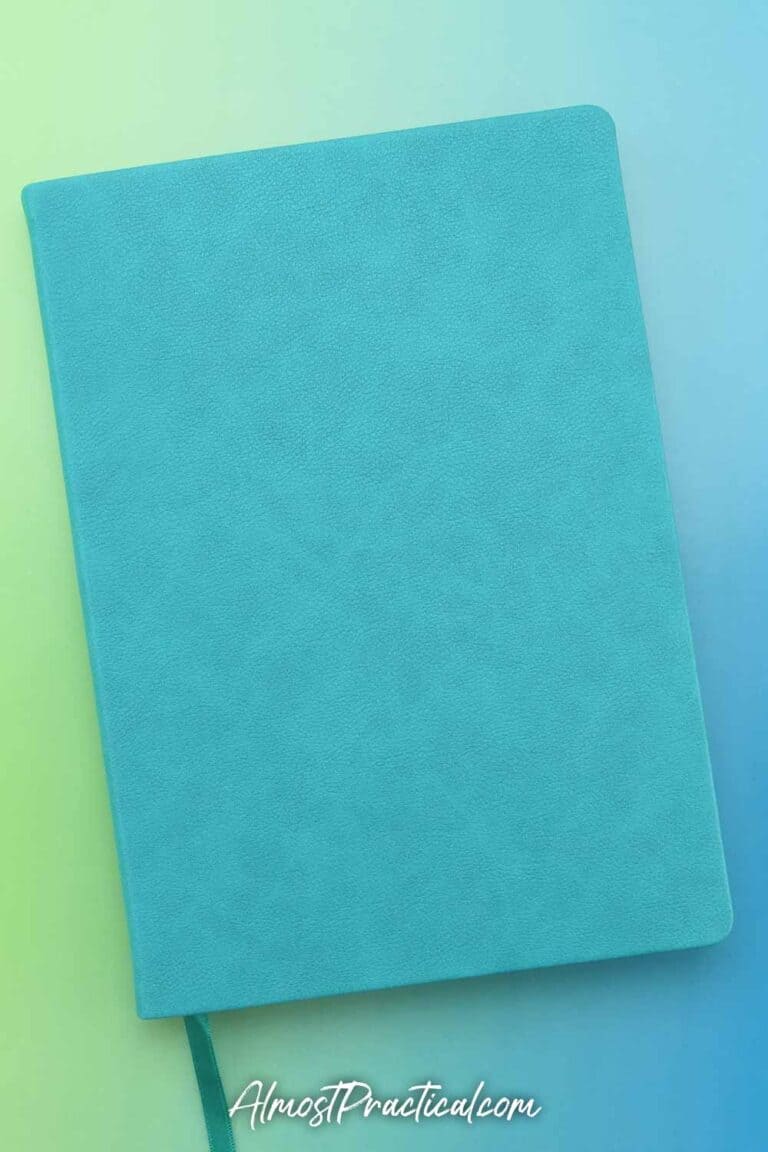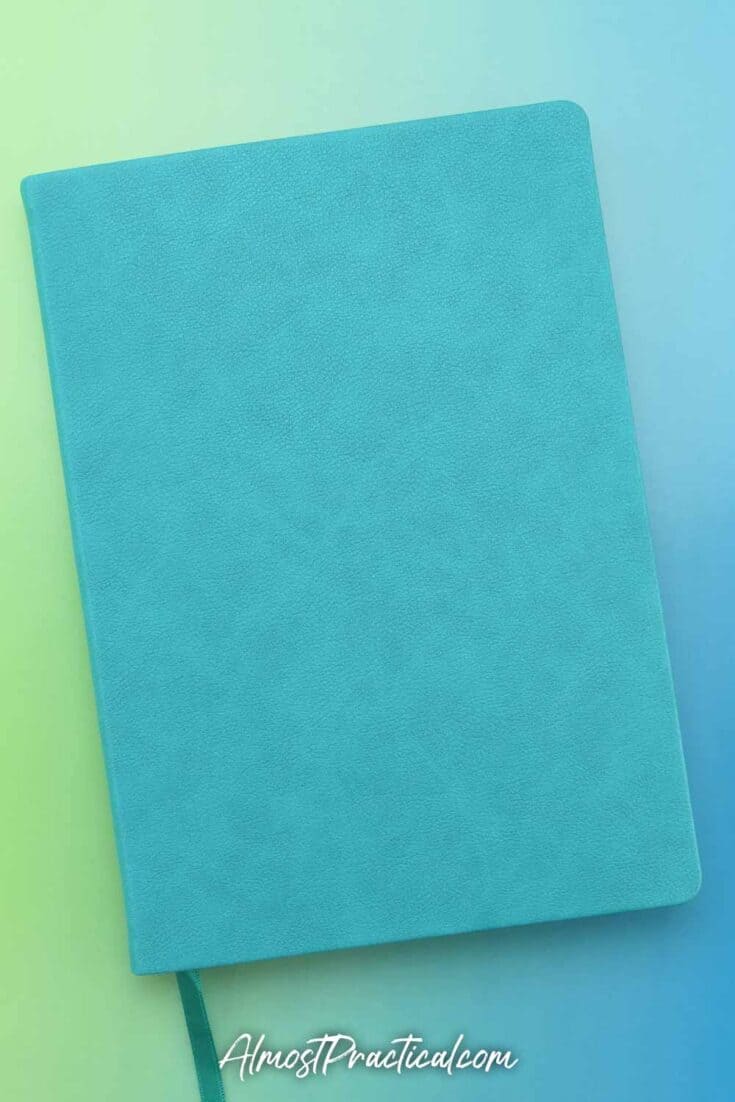 My media copy is the Peacock color and also features the Mid Century Circles design.
However, the SoftBound version has a smaller and slimmer profile so there are a few differences to make this possible.
The main differences between the two are:
Size – the coiled planner is 7×9 and the SoftBound is an A5 size – which is 5.8×8.3
Weekly Spread – each weekday has 2 columns not 3. The right column is large and lined, the left column is for to do items.
Notes Pages – at the end of each month there is only one lined notes page BUT at the end of the planner there are 6 line notes pages (there are no options to add additional notes pages to the SoftBound)
No stickers in the SoftBound planner
No tabs for the months
Here is a photo of the weekly spread in the SoftBound Academic Planner: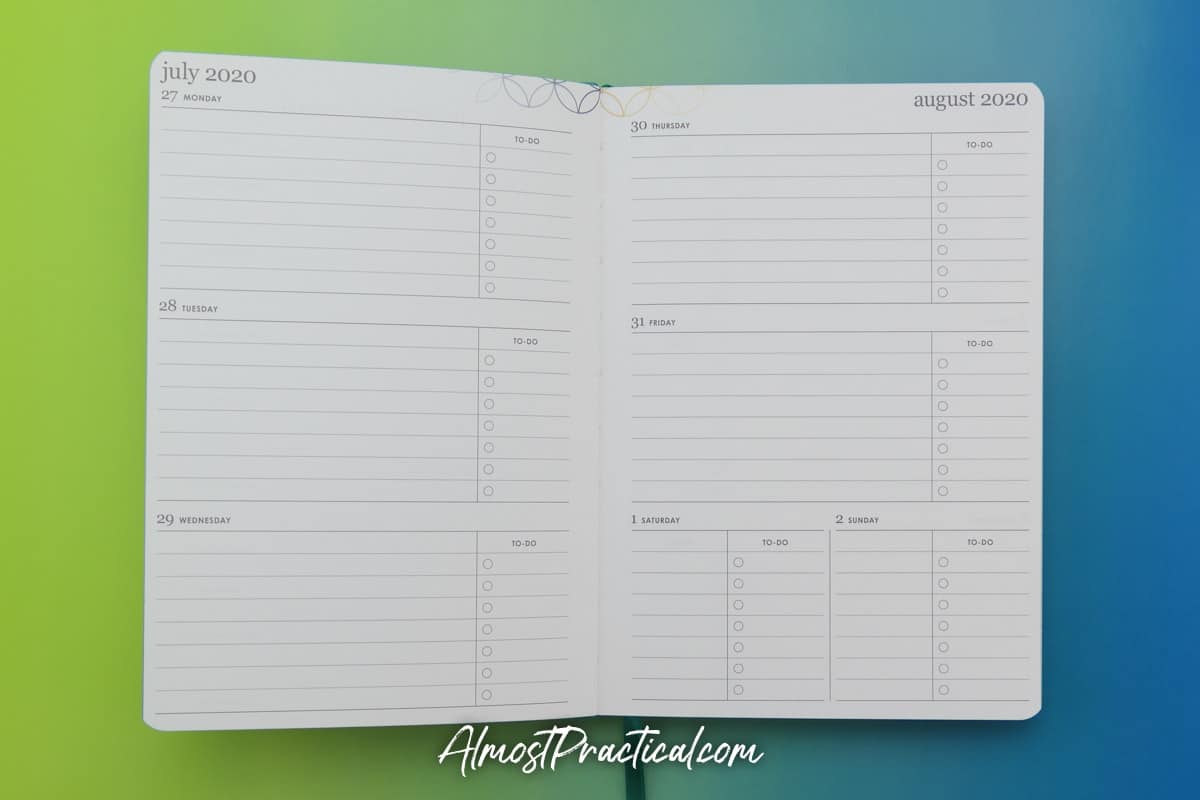 Which Version is Best?
Choosing between the two planners is tough – they both are gorgeous!
If you tend to carry a small bag or purse, the SoftBound Academic Planner will slip in anywhere.
The Grey and the Camel colors in the Focused collection are perfect if you prefer neutrals or want a more conservative/professional look.
However, if you prefer more space or have larger handwriting, the coiled planner is a good choice.
You also have more options for customization –
you can customize the color of the coil,
design an interchangeable cover which you can also change often,
choose your start date (August 2020, September 2020, or January 2021),
and add 40 additional notes pages to the end.
Personally, I would choose the coiled Academic Planner because it offers more space – and I like to write big and jot down lots of notes.
Which one would you choose?
Leave a comment below.