Erin Condren Monthly Planner Review – 2020/2021
This post may contain affiliate links which means I make a commission if you shop through my links.
 Disclosure Policy
Disclosure: Product for this post was provided by Erin Condren. All opinions are my own.
Exciting news! The all new Erin Condren Monthly Planner (formerly the Deluxe Monthly Planner) for 2020/2021 is launching this week.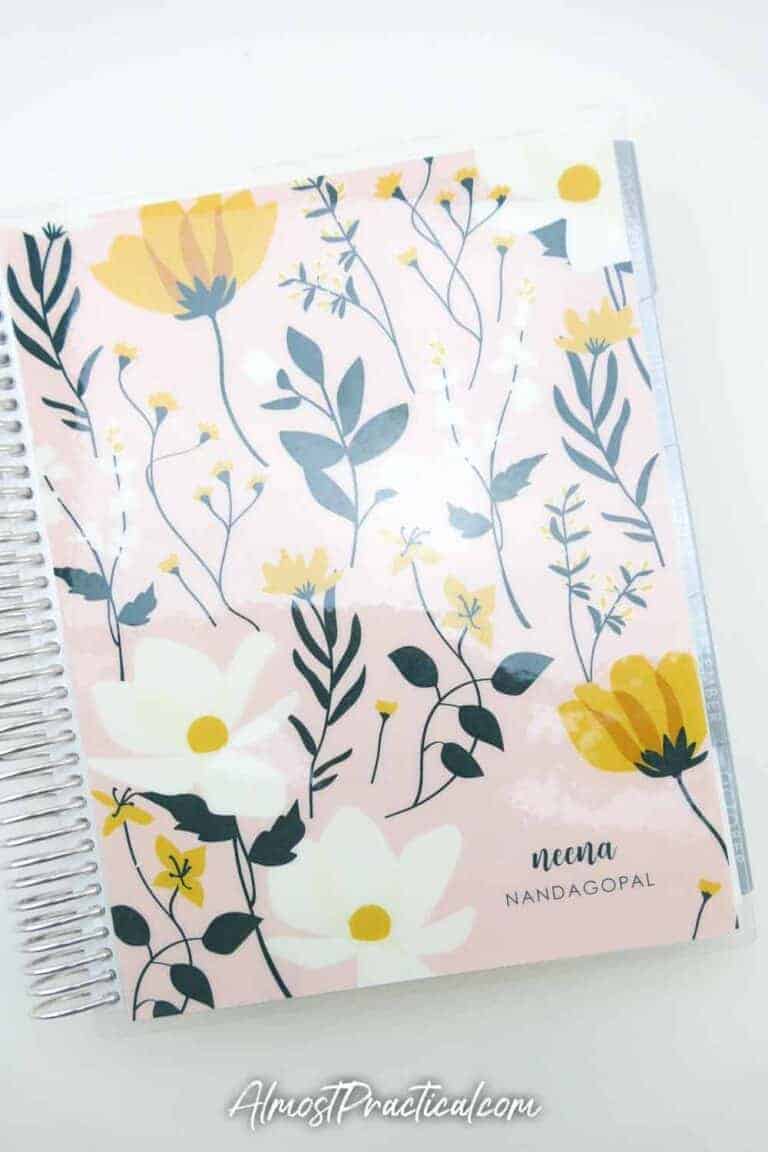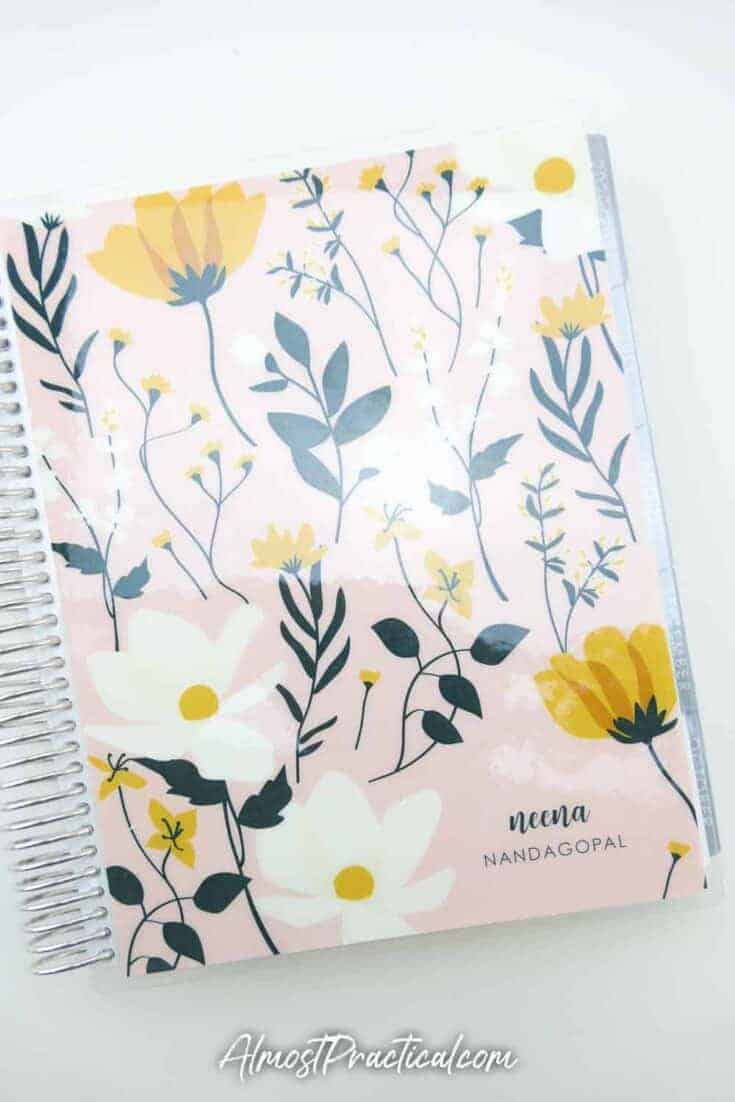 So, when they asked me to share it with you, I jumped at the chance. This is my review.
What is the Monthly Planner?
The Erin Condren Monthly Planner is what you get when a calendar meets a notebook.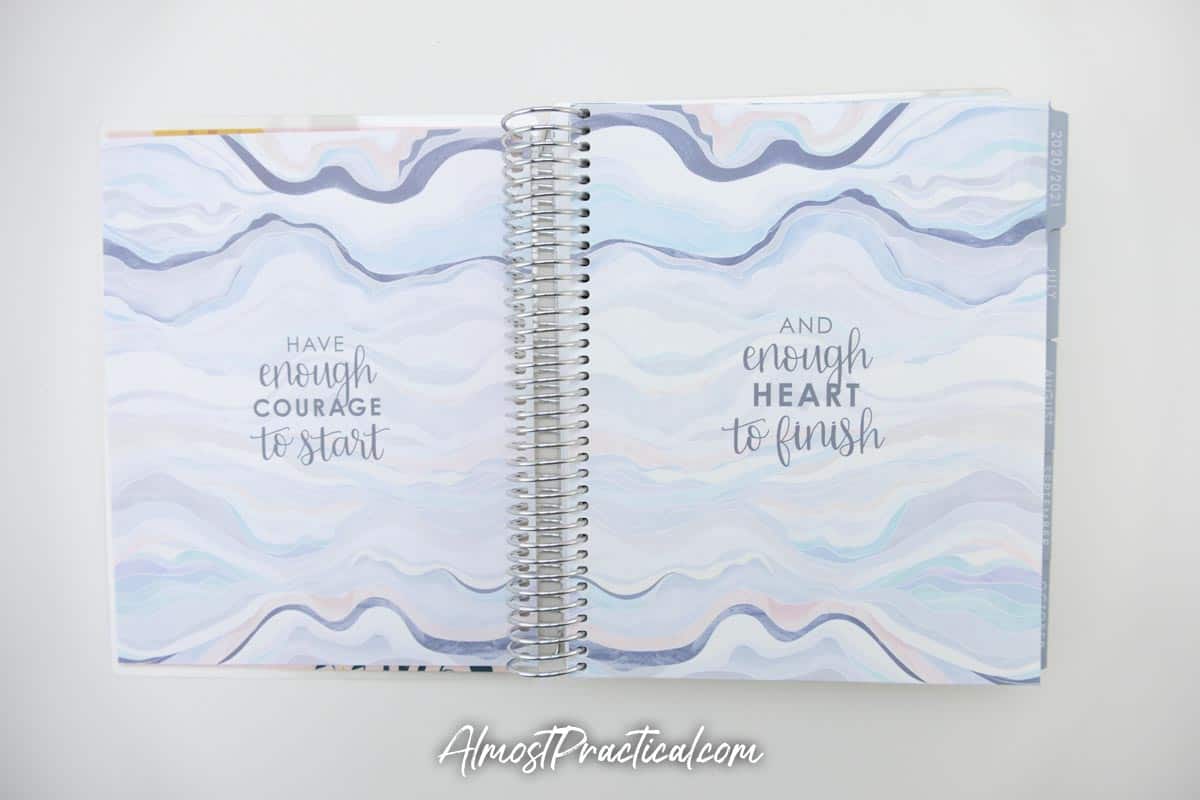 It begins with beautiful quote pages, mini months, and goal setting pages.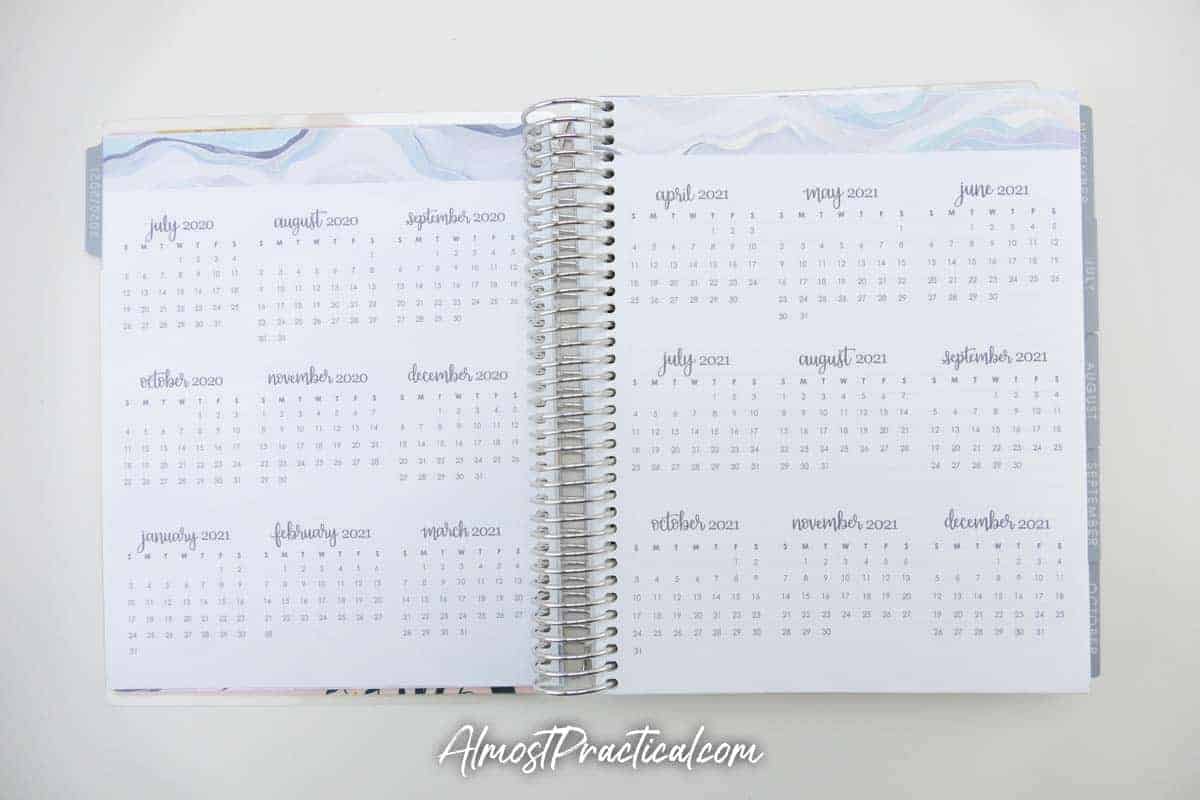 Each month tab opens up to a traditional 2 page calendar layout, followed by a productivity page, and 4 double sided lined note pages.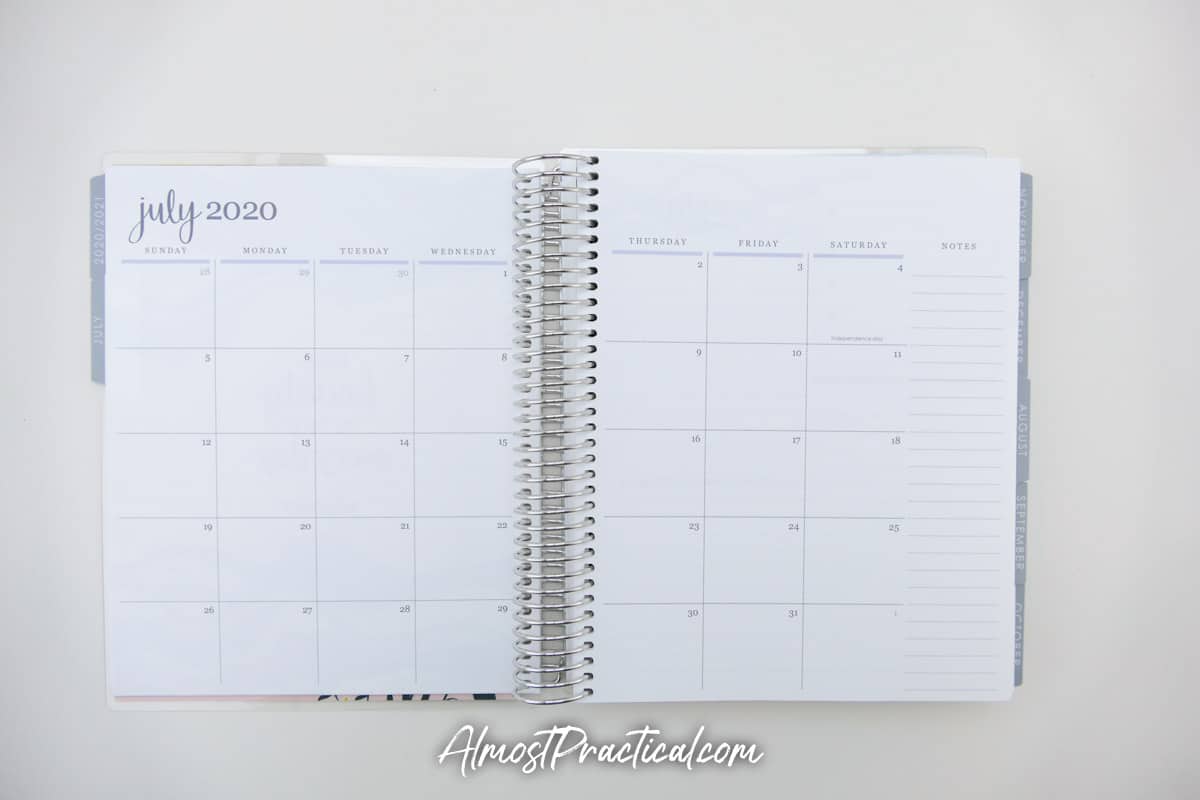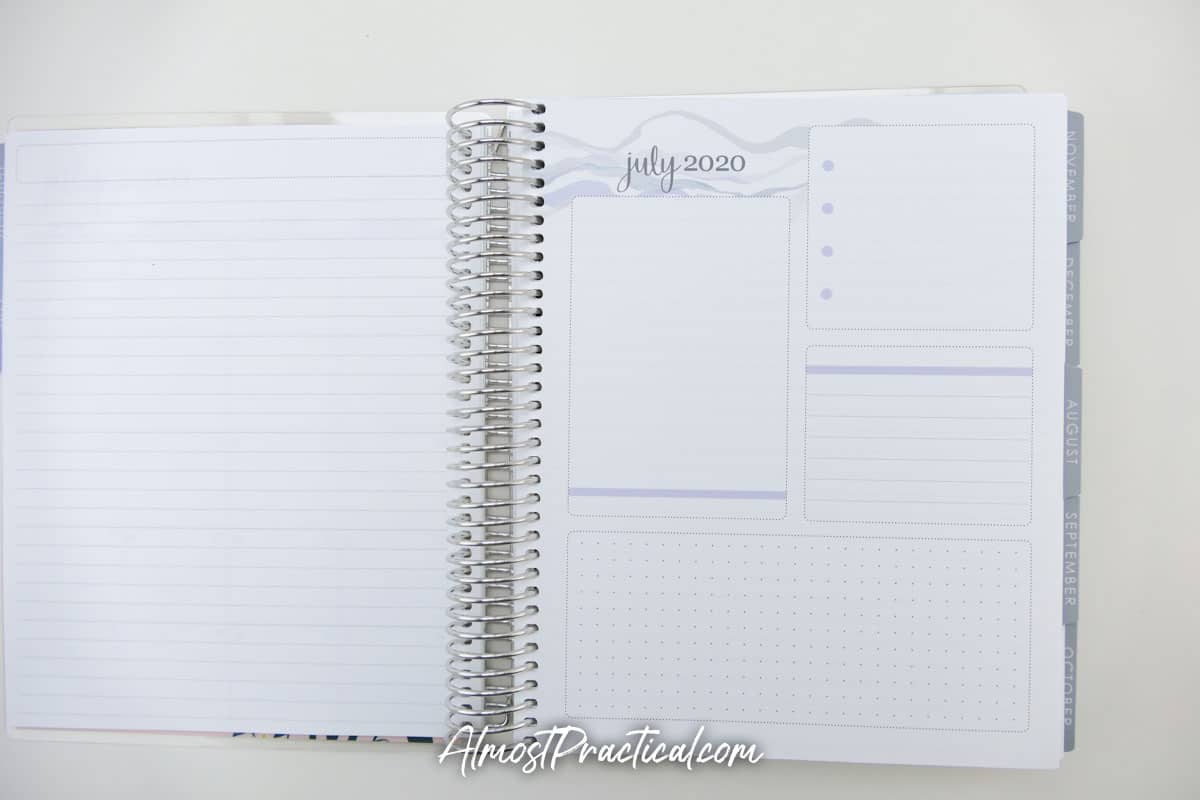 At the end of the Monthly Planner book is an optional section for Notes where you can choose to add a set of either 40 or 80 notes pages in lined, dot grid, or productivity layout.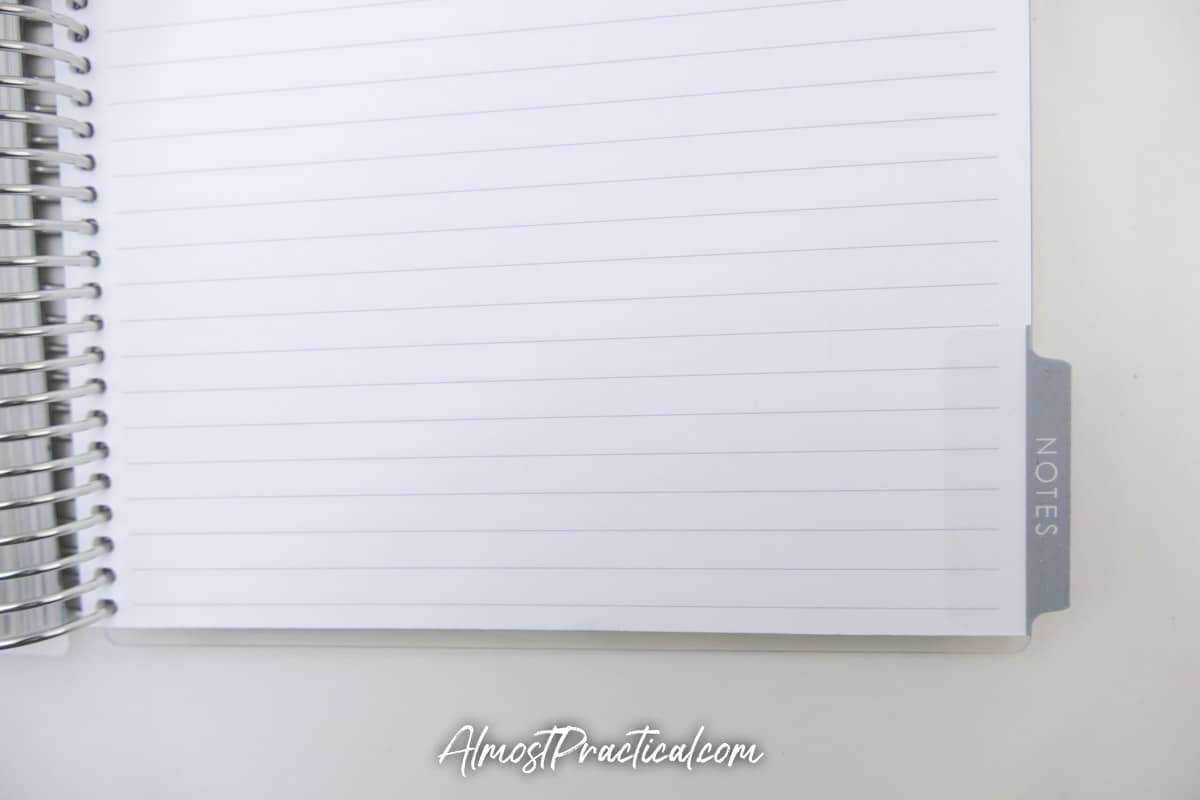 Finally, you can look ahead with a 2 page spread of the 2022 mini months.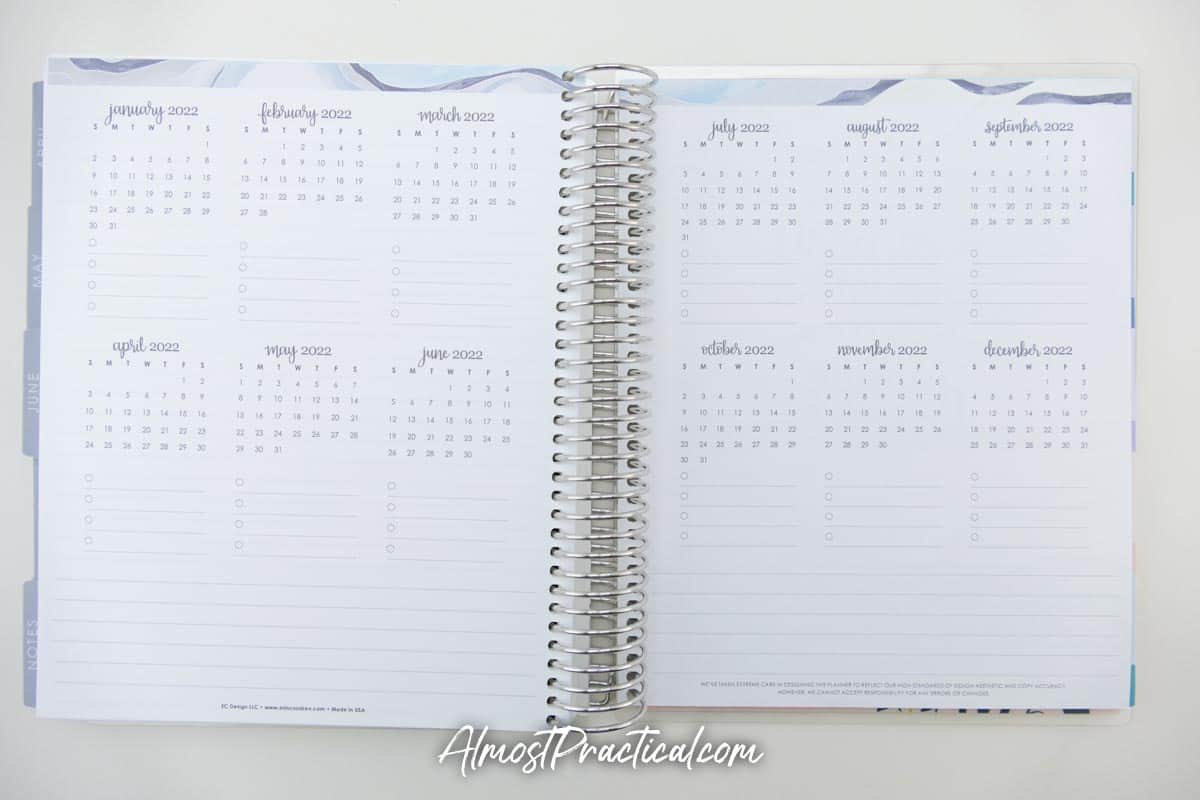 In true Erin Condren fashion, there are two pages of label style stickers at the end and a sturdy double sided folder that is coiled right in.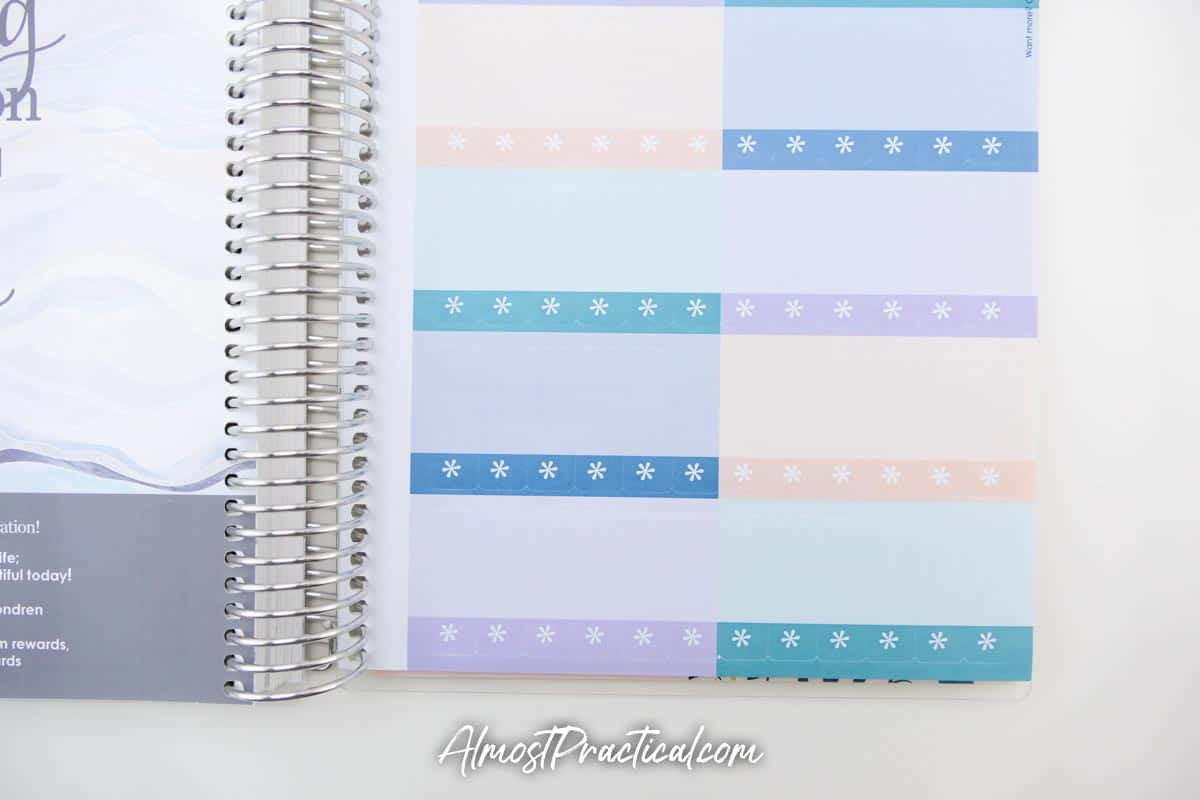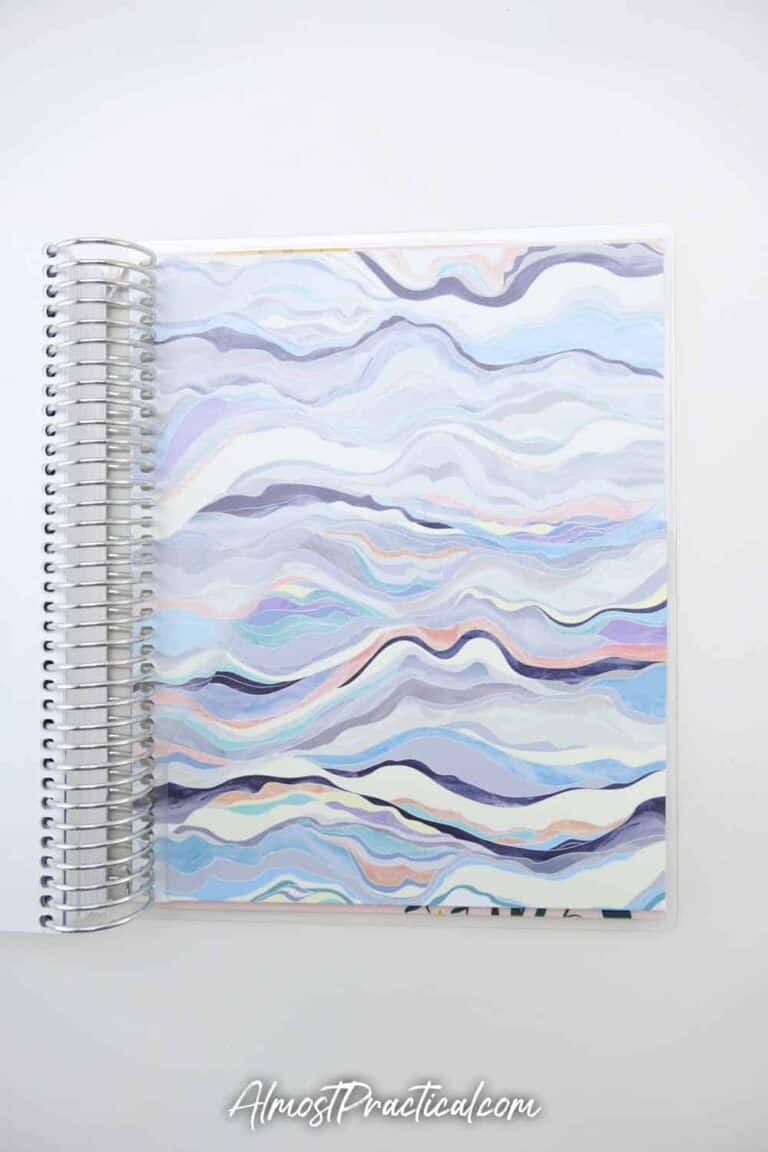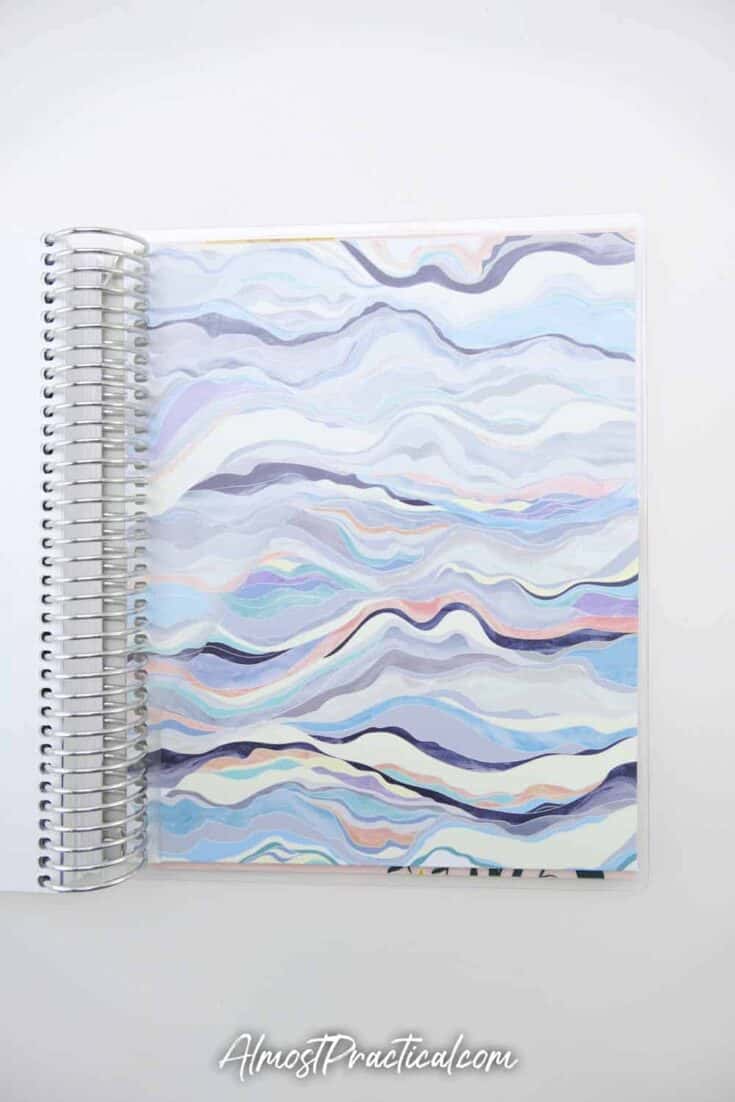 All of the paper is the thick, high quality Mohawk paper that is a joy to write on.
There is a Binder option available as well.
You can also watch the full review on YouTube here.
Customization Choices
The beauty about Erin Condren products is the flexibility that you have with customizing your planner.
There are so many ways to make it your own.
Here are some of the choices that you have with the new Monthly Planner:
Planner Size
Choose from 7×9 or 8.5×11.
Just FYI, the planner pictured in this post is 7×9.
Interior Design
choose from Layers Colorful or Layers Neutral.
My planner sports the Layers Neutral design (you can see more of the Layers Colorful design in my Daily Duo Review which features that pattern).
Interchangeable Covers
You can choose your cover style from any of the wide variety of customizable covers available on the Erin Condren website.
The cover on my Monthly Planner is the Wildflowers cover with a Cherry Blossom colored background.
Coil Color
Choose from Platinum, Gold, Rose Gold, or Black.
Platinum is standard, while the other colors are additional.
The coil on my Monthly Planner is Platinum.
Dates
One really nice thing about this planner is that you get to choose the starting month.
Your choices are:
July 2020 to June 2021
August 2020 to July 2021
September 2020 to August 2021
January 2021 to December 2021
This is especially nice if you plan to use this for the academic year.
Notes Pages
Choose to add additional pages to the end of the planner in the following layouts:
lined
dot grid
or productivity.
My planner has 40 additional lined pages at the end.
Binder Option
As I mentioned before, the Monthly Planner is also offered in a Binder version.
Choose from the following covers:
Layers Colorful
Layers Neutral or
a Champagne book cloth that is coated for durability.
How Much Does It Cost?
The coiled Monthly Planner starts at $37 and the total price will vary depending on the customizations that you choose.
Monthly Planner vs. LifePlanner
One thing you might have a question about is what the difference is between the Monthly Planner and the LifePlanner.
The Monthly Planner is more simple in that it just has the calendar month layout and lots of pages for notes.
The LifePlanner on the other hand has the same monthly layout but it has a 2 page per week spread for each week in one of the following layouts:
hourly,
vertical, or
horizontal.
You can see my Flower Power LifePlanner review here for comparison.
The LifePlanner also does not have a lot of space for notes.
How to Use the Monthly Planner
You certainly can use an Erin Condren Monthly Planner as your main planner.
If you are minimalistic with your daily and weekly planning and just want an overview of the entire month, then this is perfect.
But, I prefer to use the Monthly Planner as project planner – for both personal/home projects and things I do for my business.
Here are two examples.
Organize Your Home Planner
Cleaning out your home from attic to basement is a huge project.
The Monthly Planner gives you space to map it all out in bite sized increments.
Each month you can tackle a room and assign yourself a task each day.
Use the notes pages to
write down measurements of drawers, windows, etc.,
make shopping lists,
note where you left off so you can pick up the project the next day
and jot down reminders or
paste in ideas and inspiration from magazines and photos.
Content Calendar
If you have a popular blog, Instagram, or YouTube channel – you can use a Monthly Planner to plan your content for an entire month.
Use the notes pages for ideas and to do items.
This is a great way to keep yourself consistent with your posting.
Volunteer Work
If you volunteer your time on a regular basis – then this calendar can help you track any volunteer projects, meetings, and notes.
It is really nice to have everything in one place.
How Will You Use the Monthly Planner?
I think the Erin Condren Monthly Planner is great project planner and complements the traditional LifePlanner.
There will definitely be one or two of these in my July planner stack.
How do you plan to use yours? Leave a comment below.