Erin Condren Unboxing – 2020/2021 Monthly Planner and Academic Planners
This post may contain affiliate links which means I make a commission if you shop through my links. Disclosure Policy
Disclosure: Product for this post was provided by Erin Condren. All opinions are my own.
I received a really fun package from Erin Condren today. Inside are the brand new Erin Condren Monthly Planner and the 2020/2021 Academic Planners.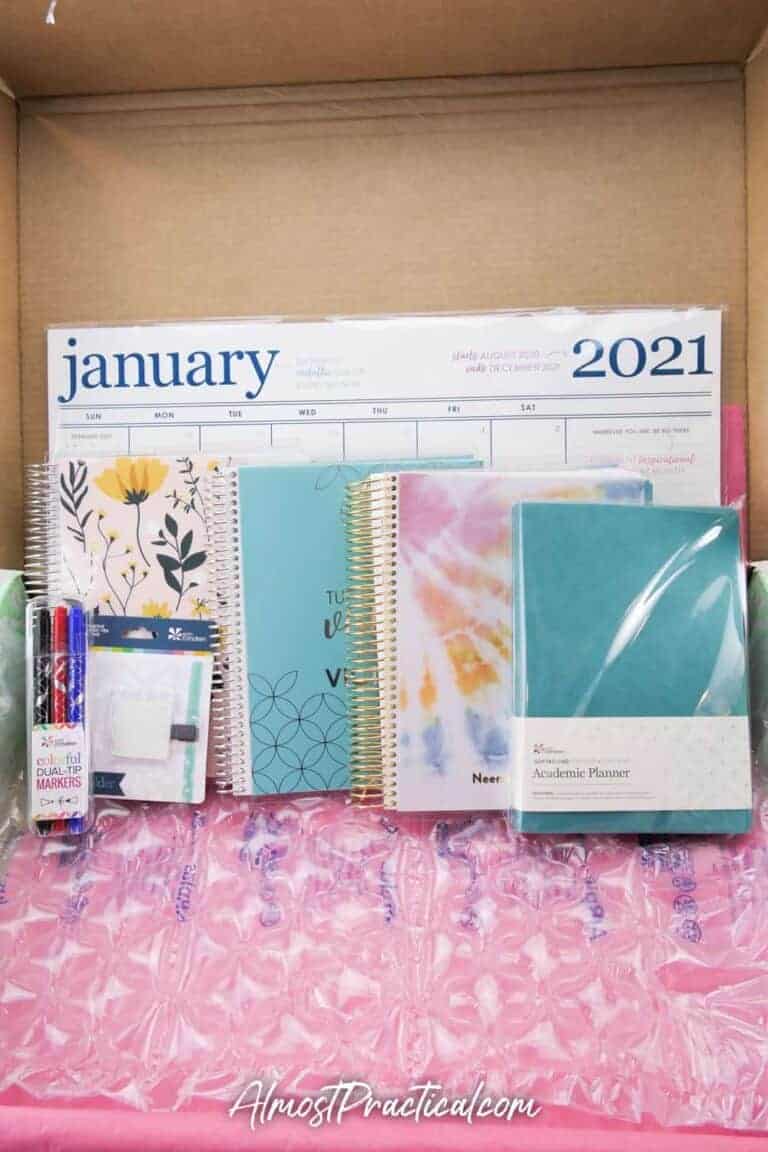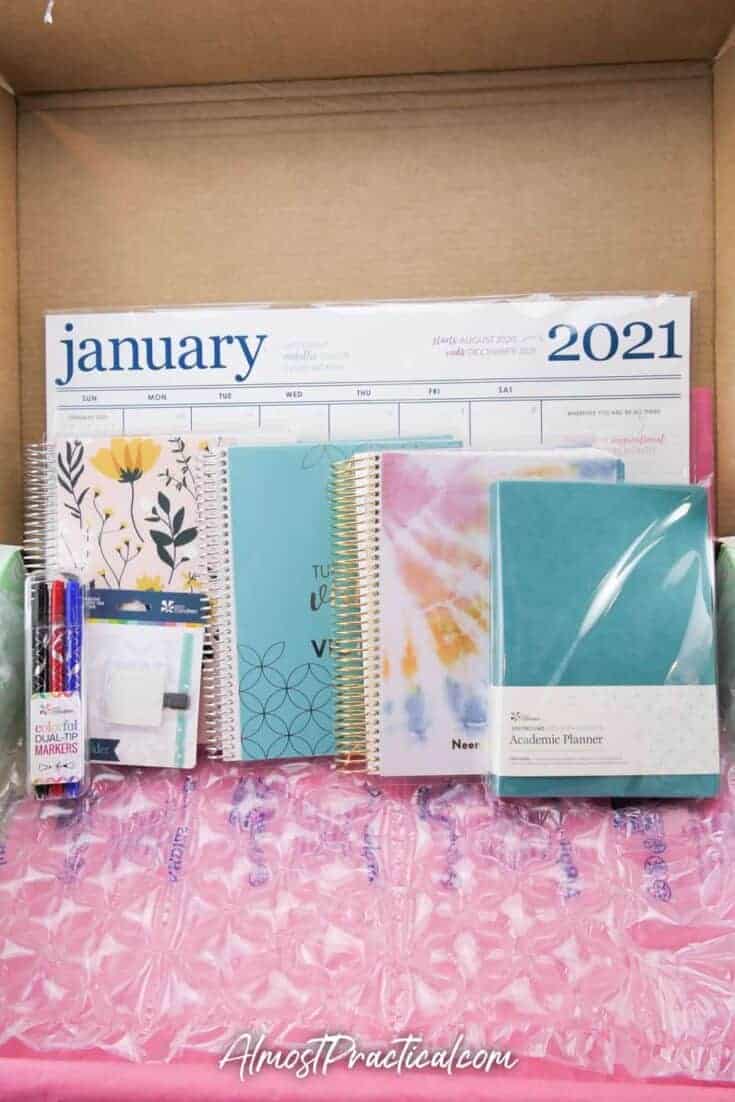 Because it is always fun to receive an order or box from Erin Condren, I thought I would share the unboxing of this haul with you.
You can see the full video here on YouTube.
This one is extra special because it is for the launch of these new planners.
What's Inside
As always I will do a review of each of the new planners inside this haul.
But here is a quick list of what you will find inside.
Erin Condren Monthly Planner
The Erin Condren Monthly Planner (formerly known as the Deluxe Monthly Planner), is a combination calendar and notebook.
You can use it as your main calendar, but I really think it shines when you use it for project planning.
See my full Erin Condren Monthly Planner Review here.
Erin Condren Academic Planner – Coiled Version
Oh how I wish there was an Erin Condren Academic Planner back when I was in school!
This beautiful planner is a great way to keep your assignments, tests, quizzes, and projects organized.
But it is not just for students! There are so many creative ways to use this planner in regular every day life.
See my full review of the Erin Condren Academic Planner for 2020/2021 here.
Erin Condren Academic Planner – Softbound Version
This planner is all new for 2020/2021.
It offers all the goodness of the coiled Academic Planner in a smaller, more portable form.
You can easily slip the softbound planner into a backpack, computer bag, or purse – so you have your schedule with you wherever you go.
See my full review of the Erin Condren Softbound Academic Planner here.
Erin Condren Vision Journal
If you got the Spring Surprise Box, then you are familiar with the new Erin Condren Vision Journal.
This journal gives you space to outline your plans for achieving your goals.
See my full review of the Erin Condren Vision Journal here.
Metallic Desk Pad
I love the Erin Condren Metallic Desk Pad and get one every year.
This beautiful calendar does double duty as a blotter and includes a huge sheet of planner stickers in the back.
Erin Condren Planner Accessories
This box also contained a few useful planner accessories.
These include an adhesive elastic pen holder in gray and a set of colorful dual tip markers in black, red, and blue.
So Many Ways to Plan
All of these planners would make a great addition to your planner stack for the remainder of 2020 and into 2021.
I'd love to hear how you would use these amazing planning tools.
Leave a comment below.
More Erin Condren Reviews