2020 Erin Condren Spring Surprise Box Unboxing – Spoiler Alert!
This post may contain affiliate links which means I make a commission if you shop through my links.
 Disclosure Policy
The 2020 Erin Condren Spring Surprise Box is now here! Watch the unboxing and see what is inside. Spoiler Alert – read this after you have opened yours.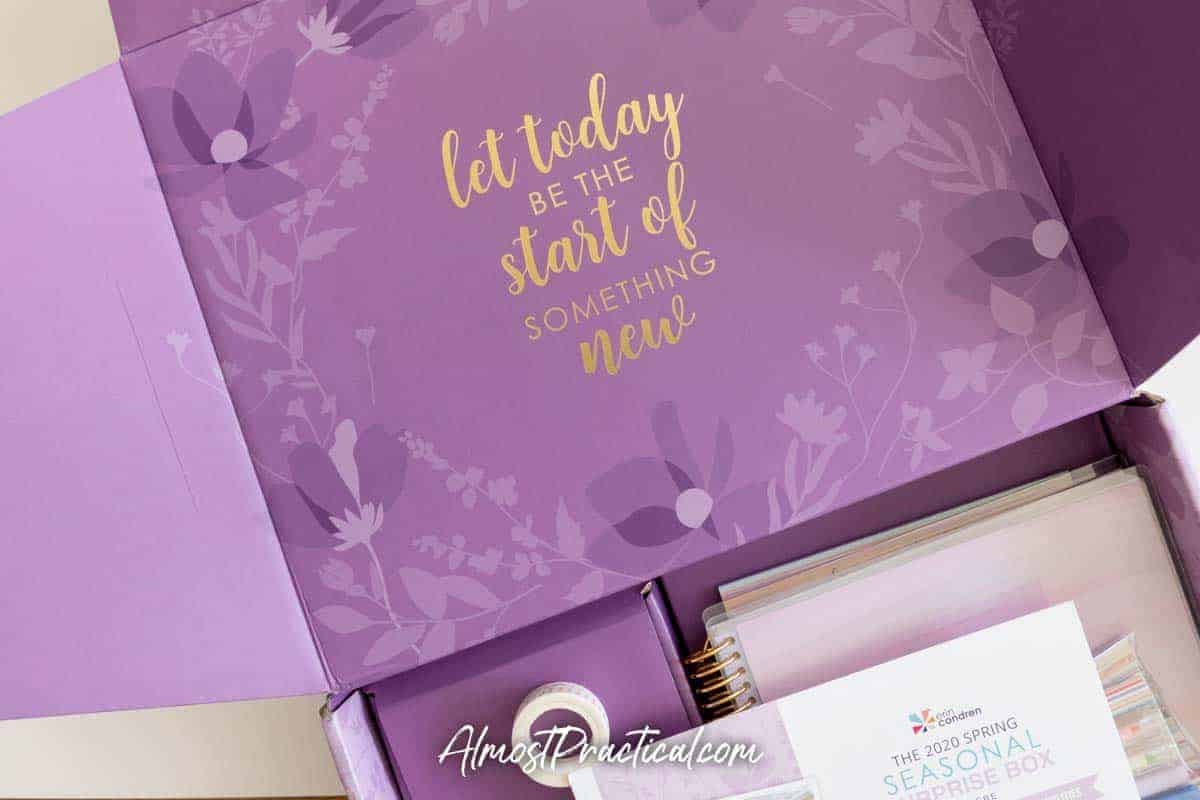 You also might want to check out the 2020 Erin Condren Summer Surprise Box here.
What Is Inside the 2020 Spring Surprise Box?
You can watch my unboxing of the Erin Condren 2020 Spring Surprise Box to see the contents – or keep reading below.
Vision Journal Coiled Notebook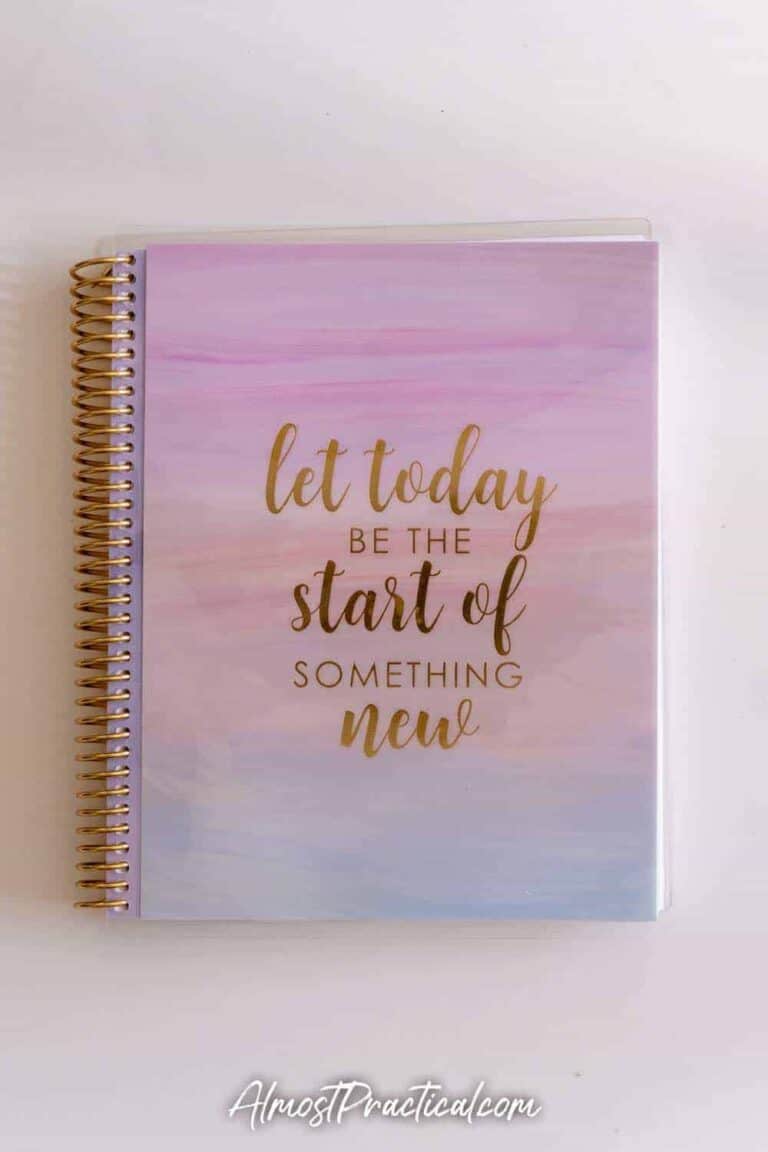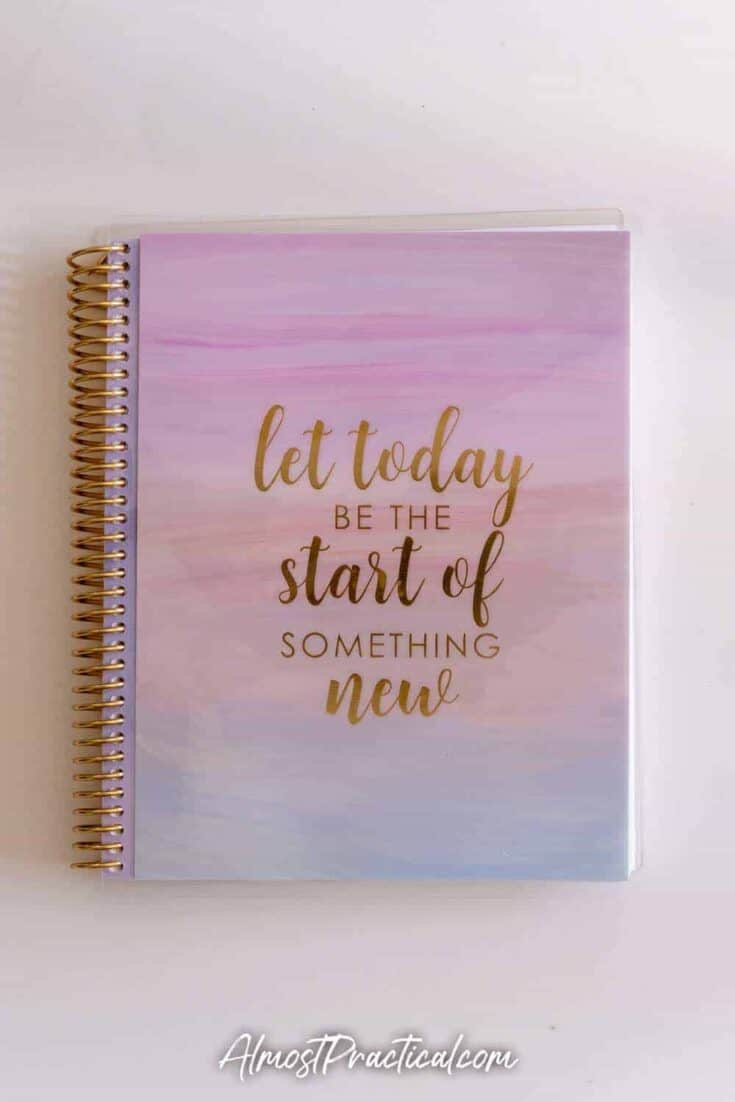 The Vision Journal Coiled Notebook is the star of this surprise box (in my opinion!)
This is a gorgeous notebook specifically designed for planning out your dreams and goals.
It has a spring themed, watercolor interchangeable cover and a gold coil (which is usually an upgrade on anything that you order from the shop).
Inside are pages for:
reflection,
brainstorming,
vision boarding,
creating action plans,
and for notetaking.
I am so happy to have gotten this box because this vision journal is an "exclusive" item.
Exclusive means that it was produced specifically for the seasonal Erin Condren Surprise Box and will not be available for sale in the store.
Ceramic Planter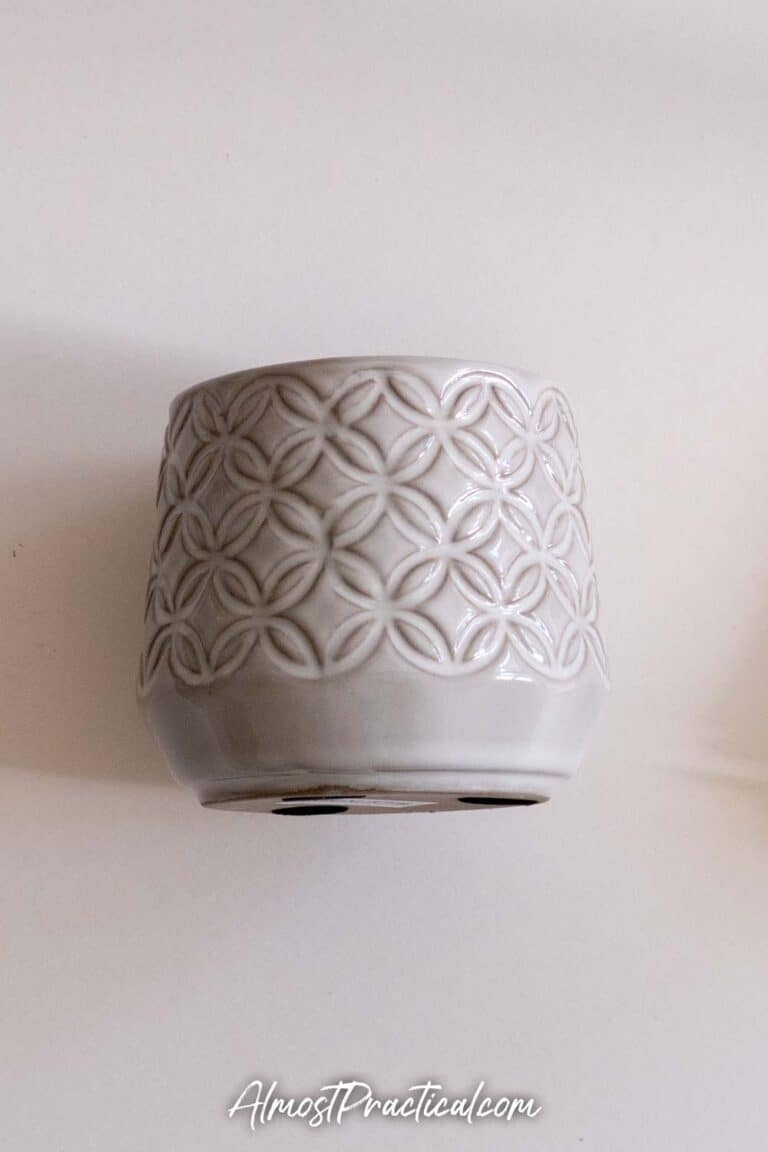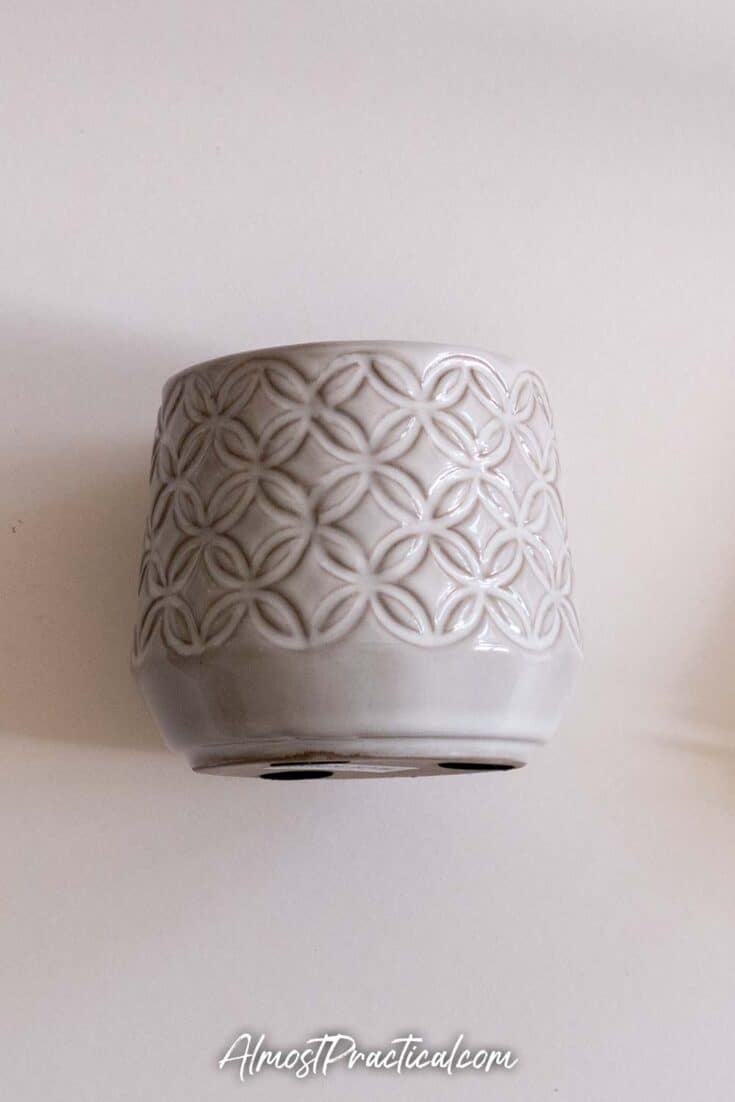 Another item in this box is a pretty ceramic planter in a grayish lilac shade.
It is embellished with an Erin Condren signature pattern.
You can use it to add a little bit of greenery to your desk or – if you don't have a green thumb – you can use it to hold a few pens instead.
This planter is also exclusive to the Spring Surprise Box.
Wild Flower Petite Journal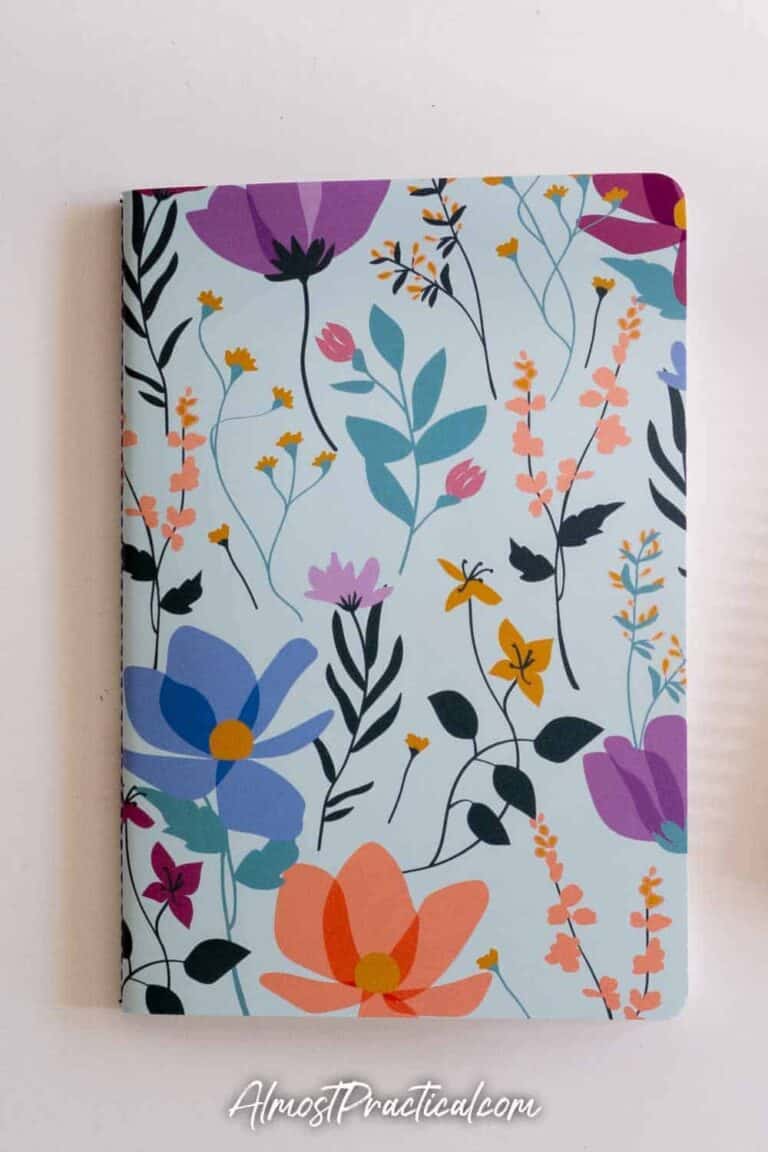 Also included in this box is the Wild Flower Petite Journal in the Productivity Layout.
You can read my review of the Erin Condren On the Go Folio and Petite Planner system here.
The Petite Planners can be used either as part of the system or just stand alone, by itself.
This particular Petite Planner is super useful and beautiful, too.
The Productivity Layout is basically a lined page with a checklist column on the right hand side.
You can use this to manage projects or just to outline your daily tasks.
This particular Petite Planner is also exclusive to this box – but luckily there are a variety of other petite planners that you can purchase separately here.
Cleaning Checklist Notepad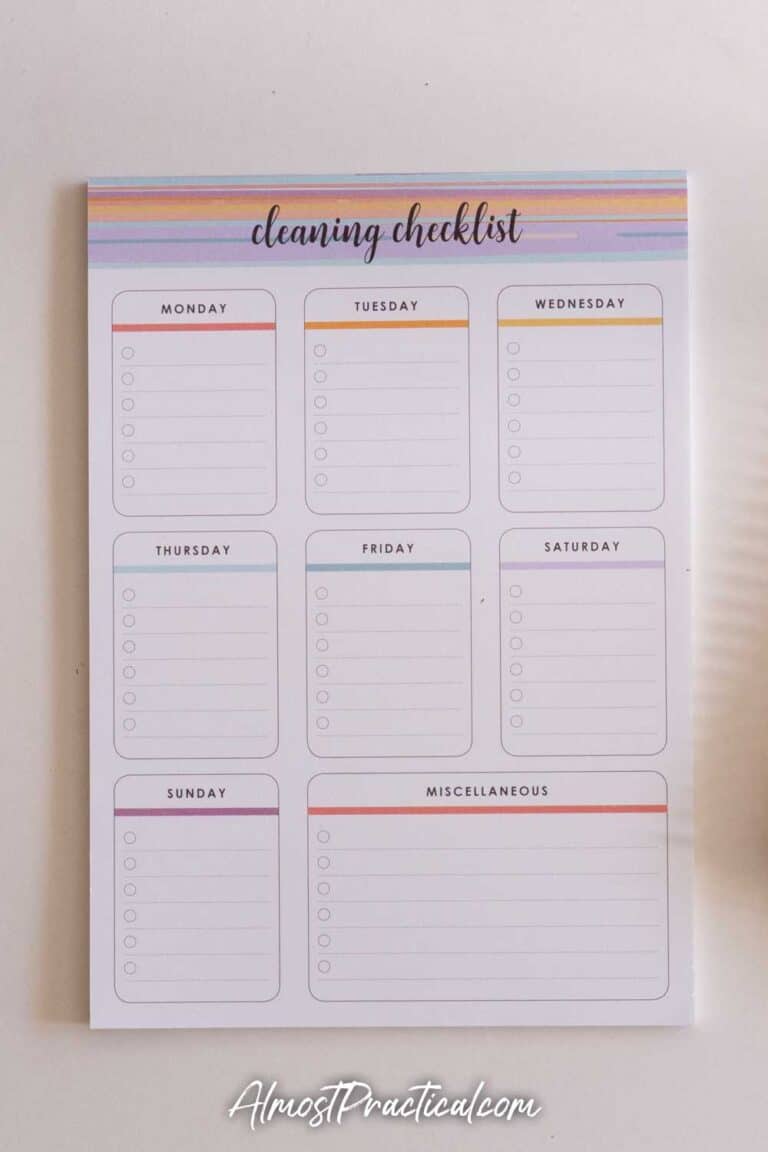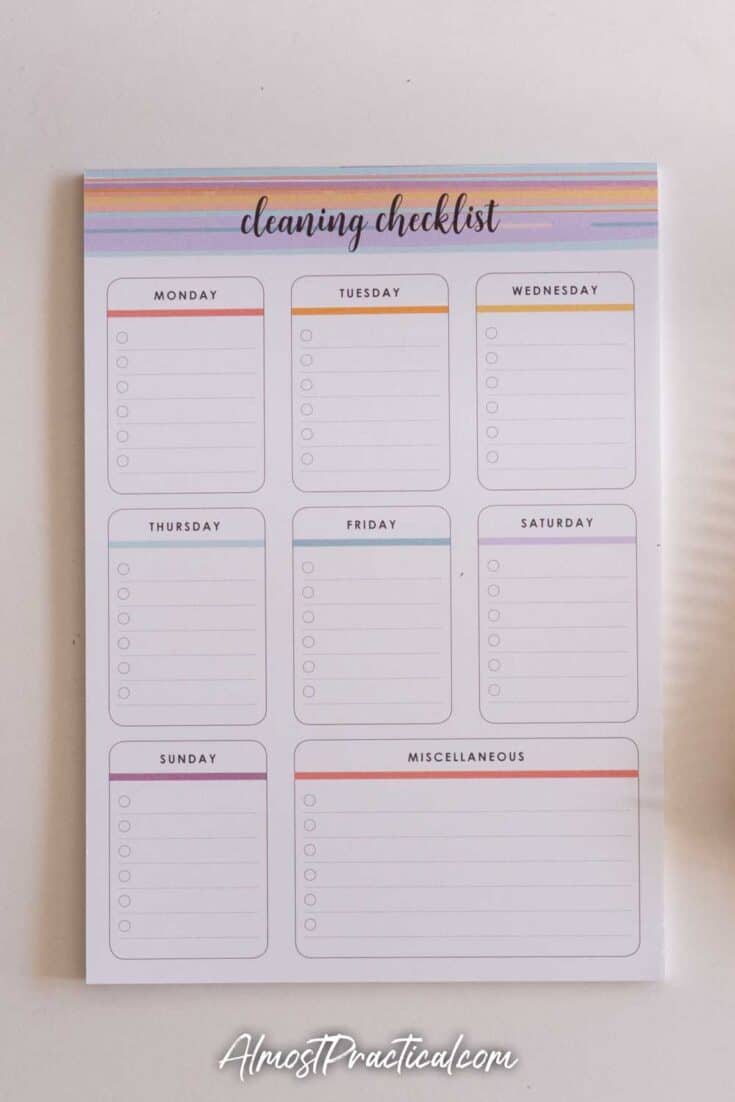 Another fun item in the 2020 EC Surprise Box is the Cleaning Checklist Notepad.
Who doesn't need help organizing their cleaning schedule?
I think this checklist is going to be so useful – and the good news is that this item is a "sneak peek".
A sneak peek is a new product that is not yet available for sale but will be sold on the website in the near future.
For example, inside the 2019 Erin Condren Winter Surprise Box, we received this goal setting Petite Planner.
At the time, it was not available for sale online – but it is now.
Do It Yourself Interchangeable Pen Kit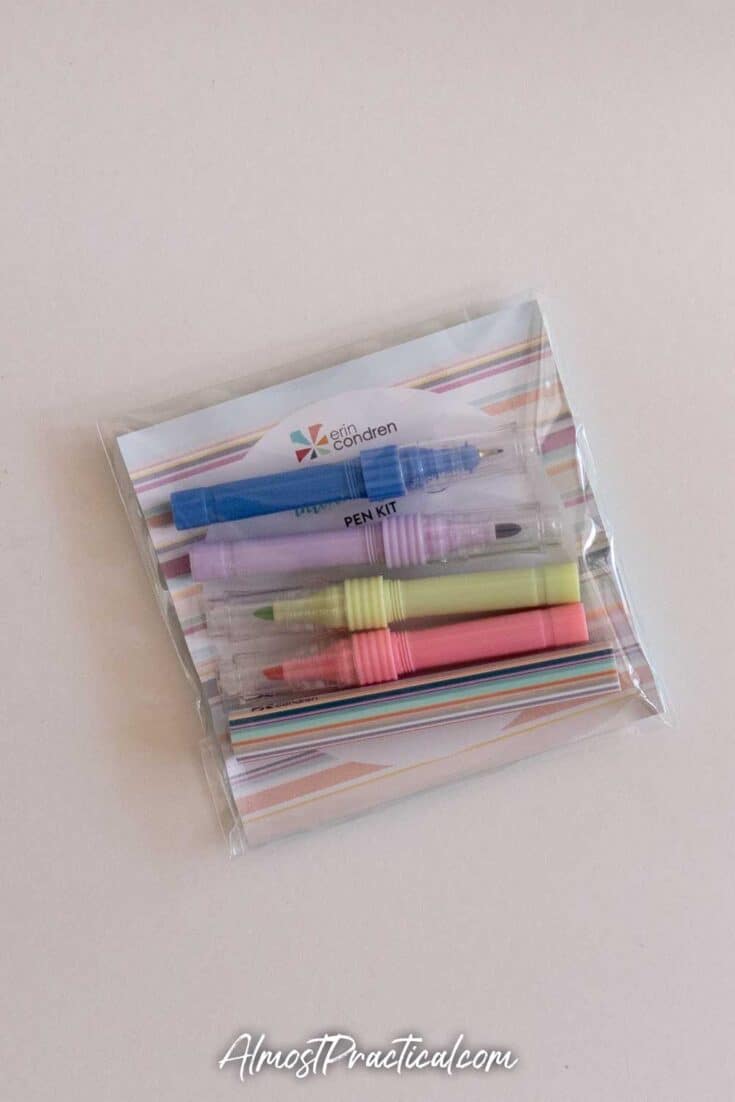 This DIY Pen Kit is such a cute idea – and it's a sneak peek, too.
You might be familiar with the Erin Condren dual tipped markers – these markers have a thin tip on one end and a wider writing tip on the other – but both are the same color.
The DIY Pen Kit takes this idea one step further.
Basically you get a center pen "body" with several different marker tips that you can screw into either end.
So, you can make your pen.
The tips that came in this box include fine tip, wide tip, and highlighter tips in a variety of colors.
So, you can create a pen that color coordinates with the planner spread that you are working on.
Sticker Sheet and Washi Tape Duo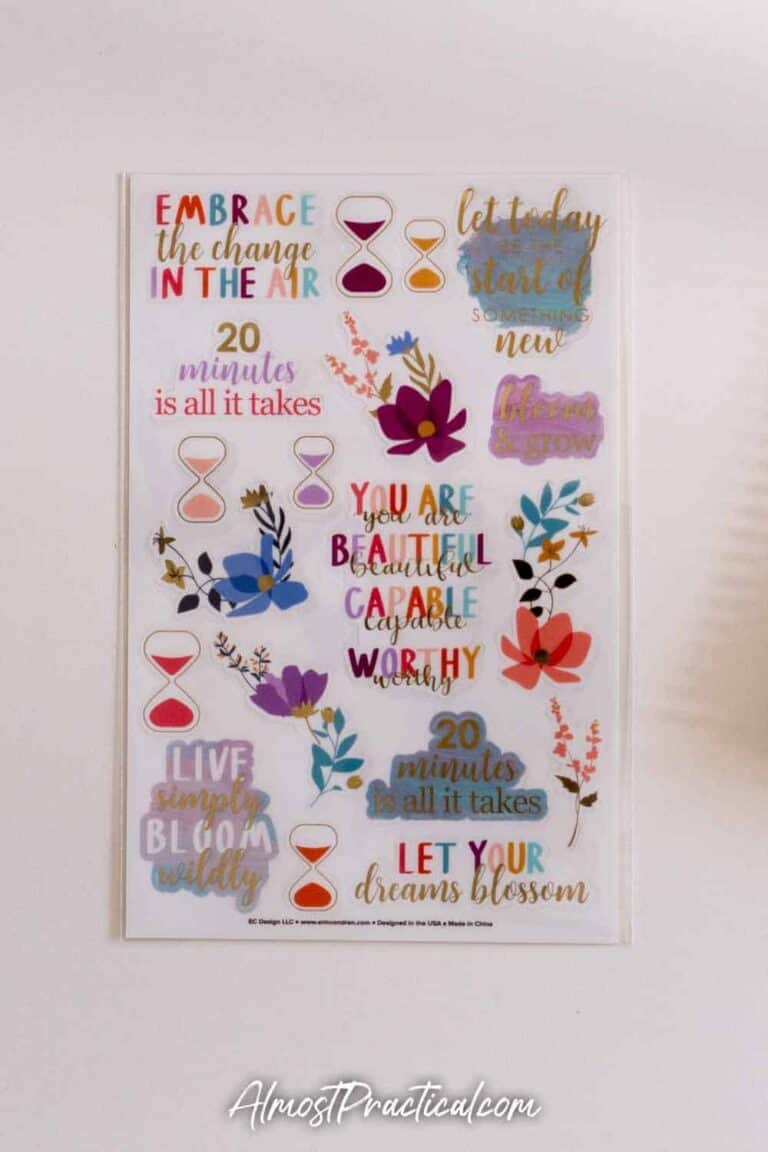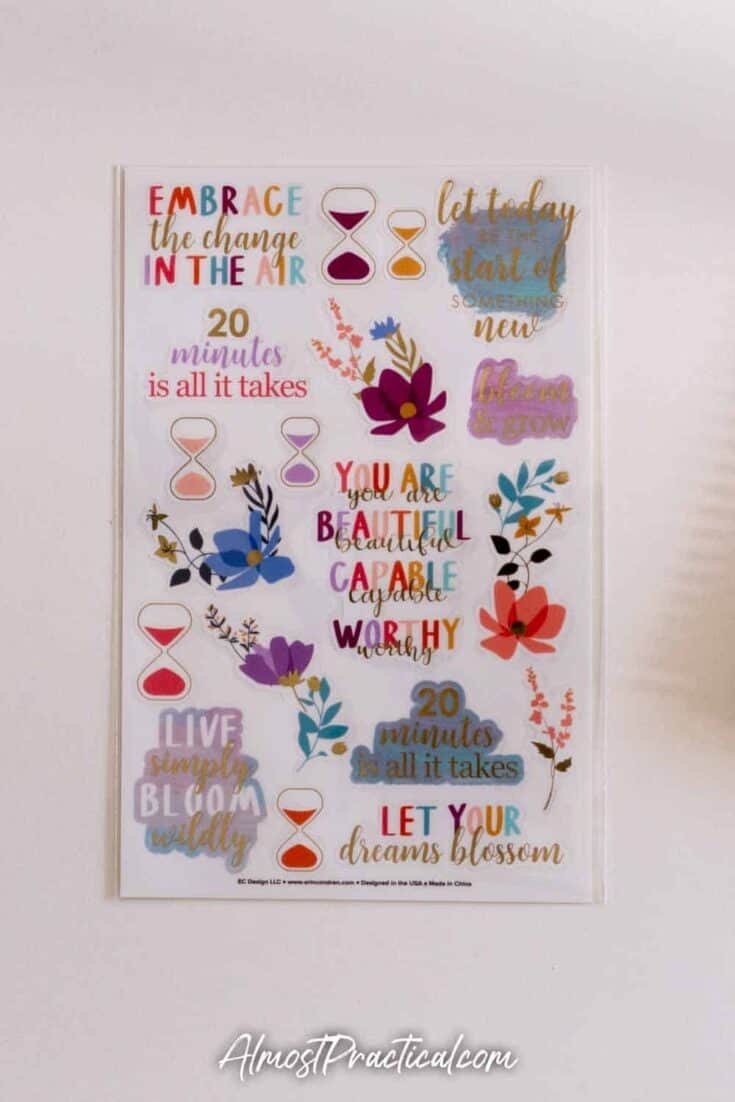 Finally, the last two items in this seasonal box are a festive sticker sheet and a productivity washi tape duo.
Both are exclusives to the box.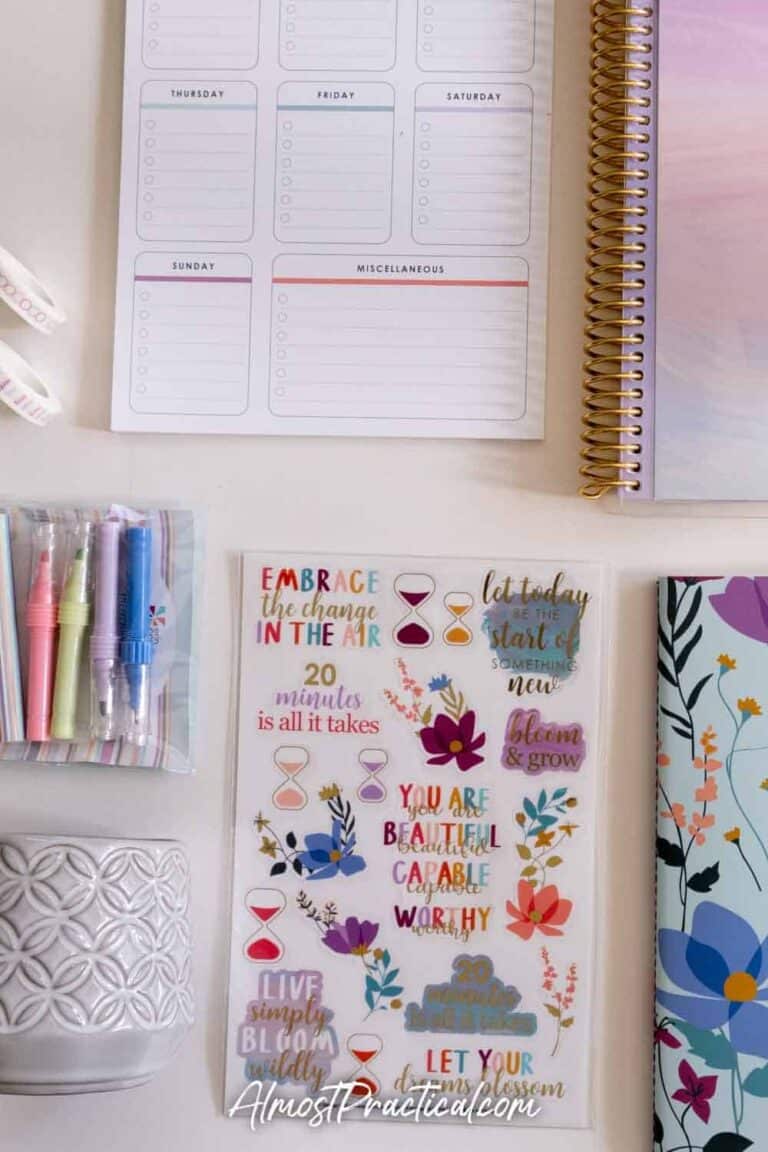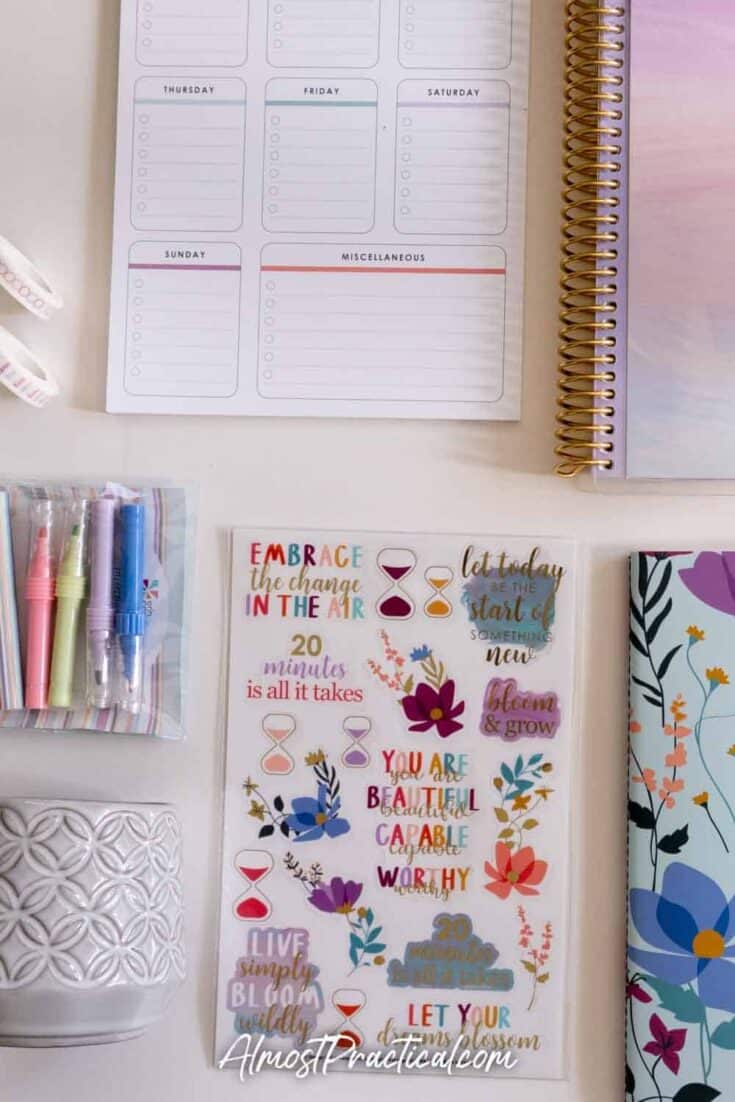 The Box Itself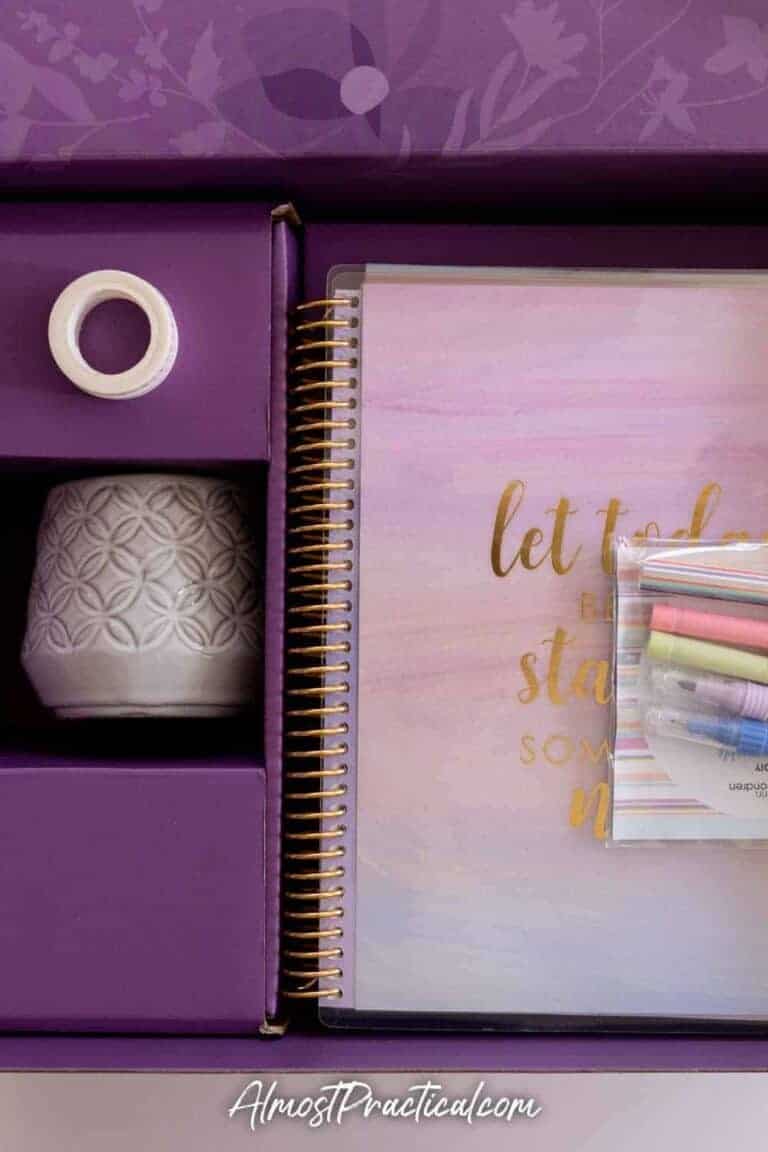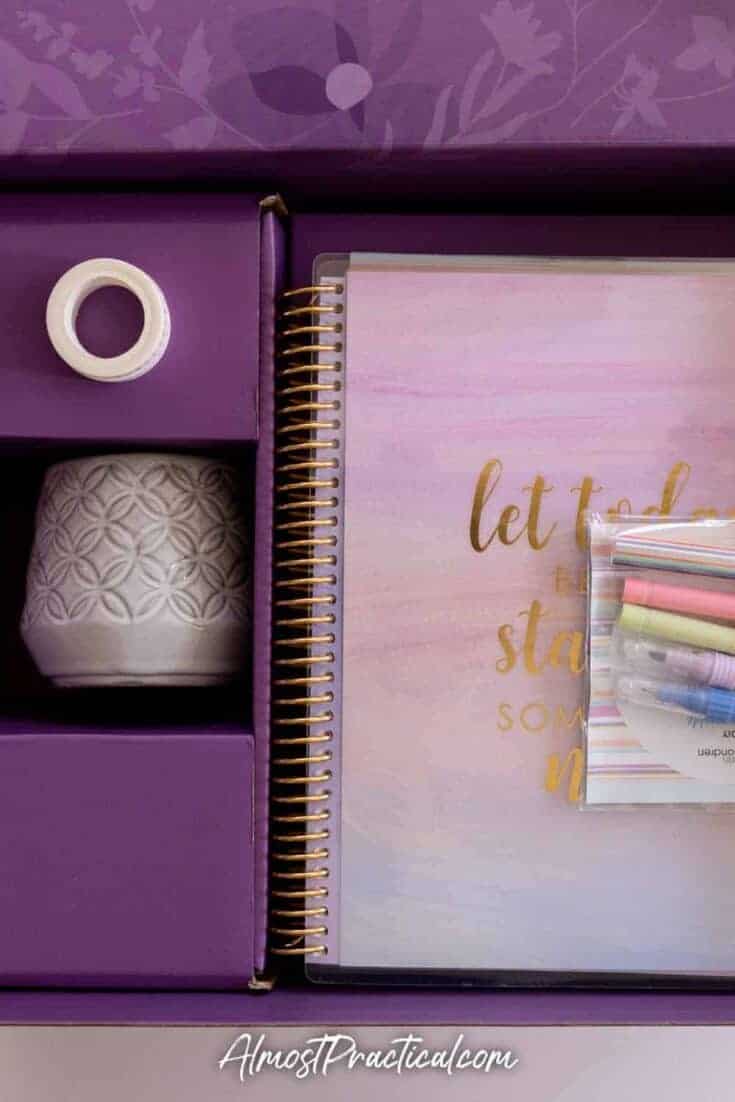 The Erin Condren Surprise Box may be filled with lots of planner goodness – but don't overlook the box itself.
Typically these boxes are beautiful inside and out. However, when the box ships – sometimes a shipping label gets stuck onto the outside.
The unique thing about the EC Surprise Box is that it is reversible!
So, you can put the outside in, hide those ugly shipping labels, and use the gorgeous box to store things in plain sight in your home office.
What is An Erin Condren Surprise Box?
If you love a good surprise and all things planners and planning – you will be SO excited about the Erin Condren Surprise Boxes.
Four times a year Erin Condren puts together a seasonal collection of planners and planner accessories and bundles them into a beautiful box.
She sells this collection of goodies for less than what it would cost to buy each item individually.
The catch, of course, is that you don't know what's inside until you get yours and tear it open.
Don't Wait To Order
The Erin Condren Surprise Boxes are so popular that they sell out really quickly – so don't wait to order.
They come out quarterly so you can expect the summer one to be announced possibly in May (my best guess).
Happy Planning!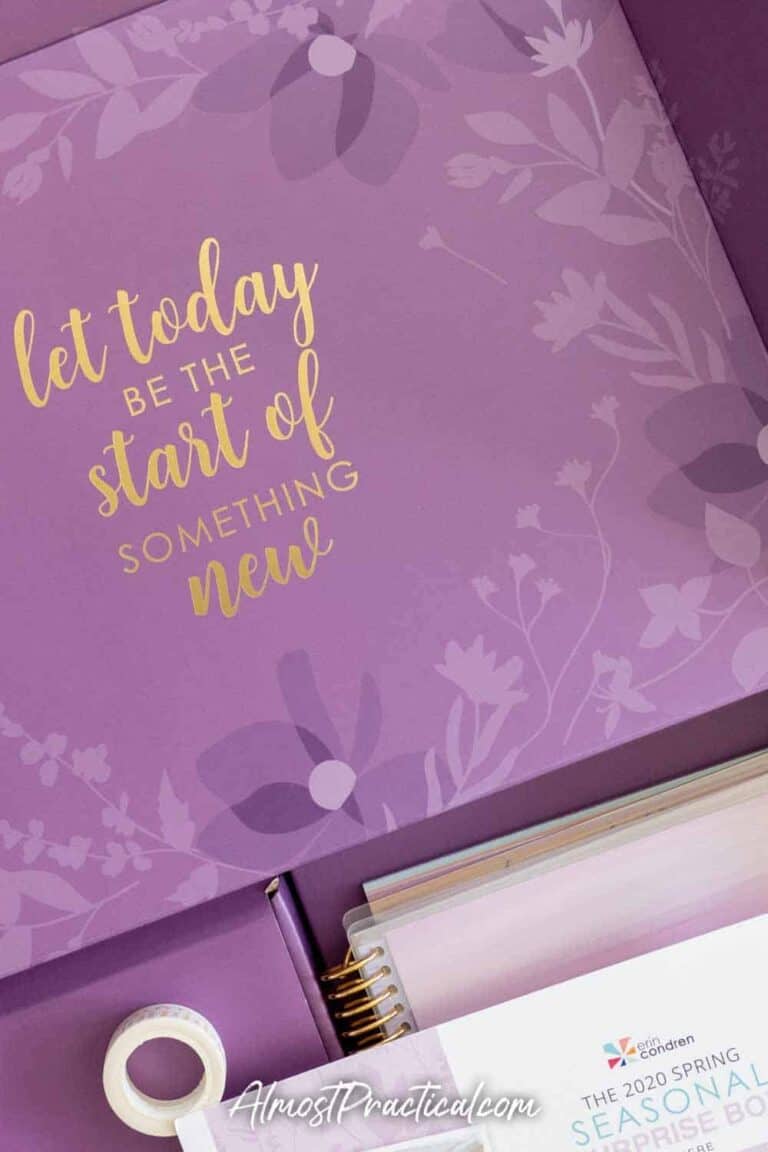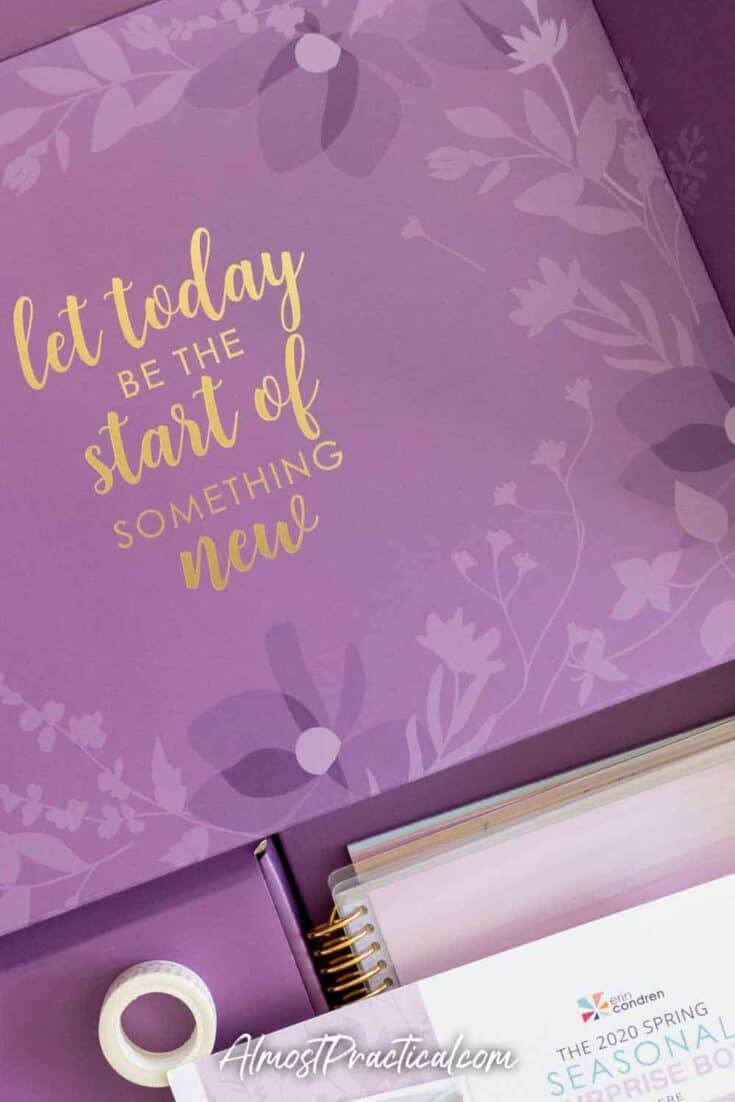 More Erin Condren Surprise Box Unboxings You Might Enjoy
Check Out the Sticker Club
If you like the Surprise Boxes you should take a closer look at the Erin Condren Sticker Club as well.