Erin Condren Winter Seasonal Surprise Box 2020 – Spoiler and Unboxing
This post may contain affiliate links which means I make a commission if you shop through my links.
 Disclosure Policy
Spoiler Alert! The Erin Condren Winter Seasonal Surprise Box for 2020 is here and it's a good one! Come take a closer look at the unboxing and what's inside.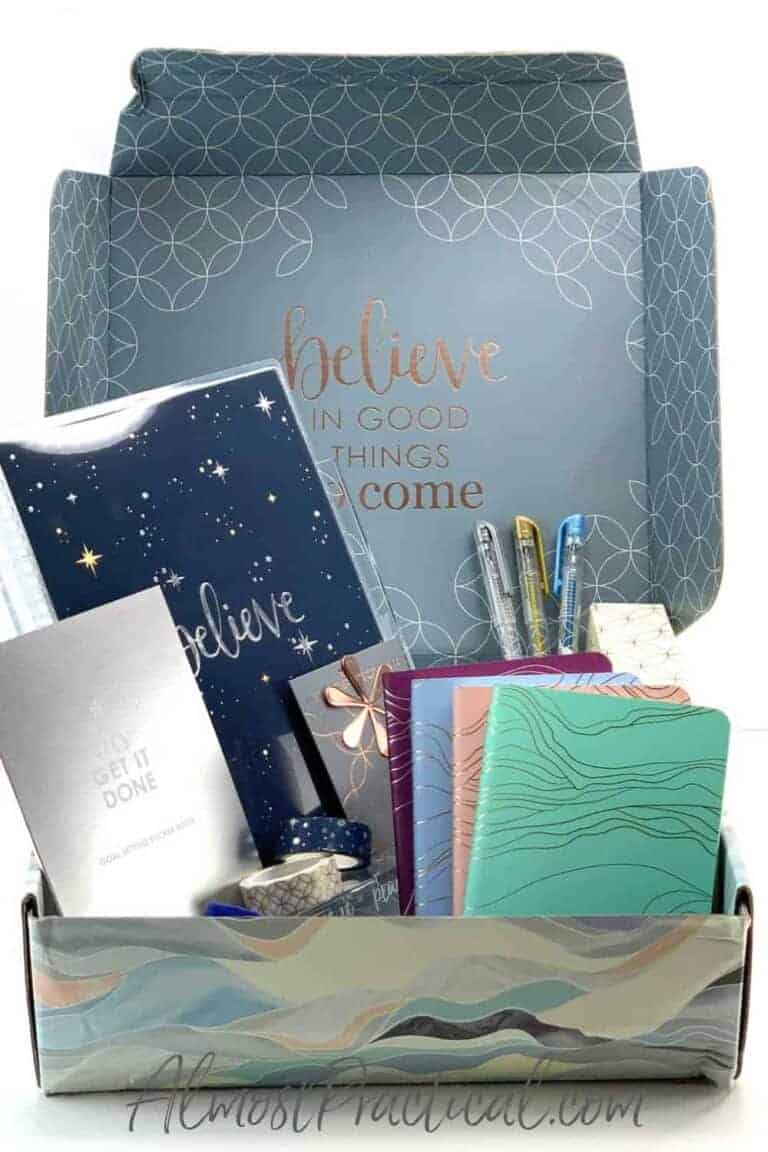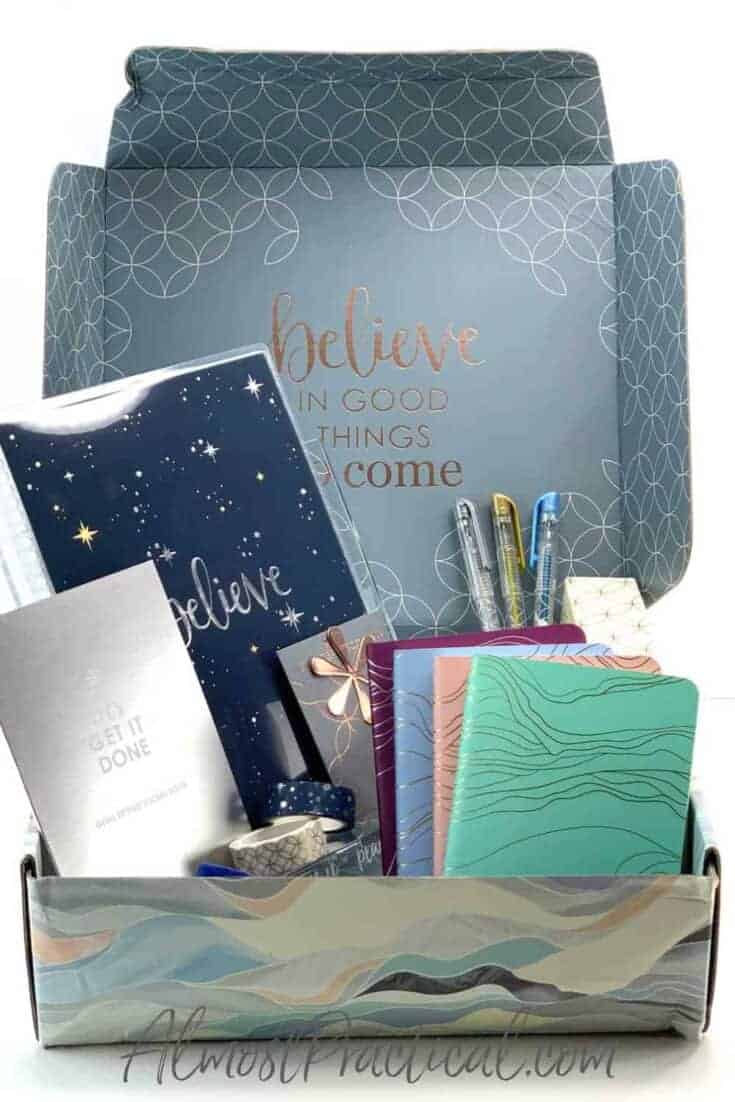 What's Inside
You probably already know that each Erin Condren Seasonal Surprise Box contains items that cost more at retail than what you actually purchase the box for.
This particular box contains $80 of planner goodness for only $40.
Some items are exclusive to the box (which means they won't be sold separately on the website).
And some items are sneak peeks (which means that they will be available shortly).
The Winter 2020 Box contains a good mix of both.
This is what was inside.
Acrylic Book Stand Planner Holder
Here's a surprise – the Acrylic Book Stand Planner Holder was listed as an exclusive item – but today it appeared on the EC website for sale!
You can hardly see it in the photo below because it is made from clear acrylic with the white mid century circles design and some inspirational words under the base as well.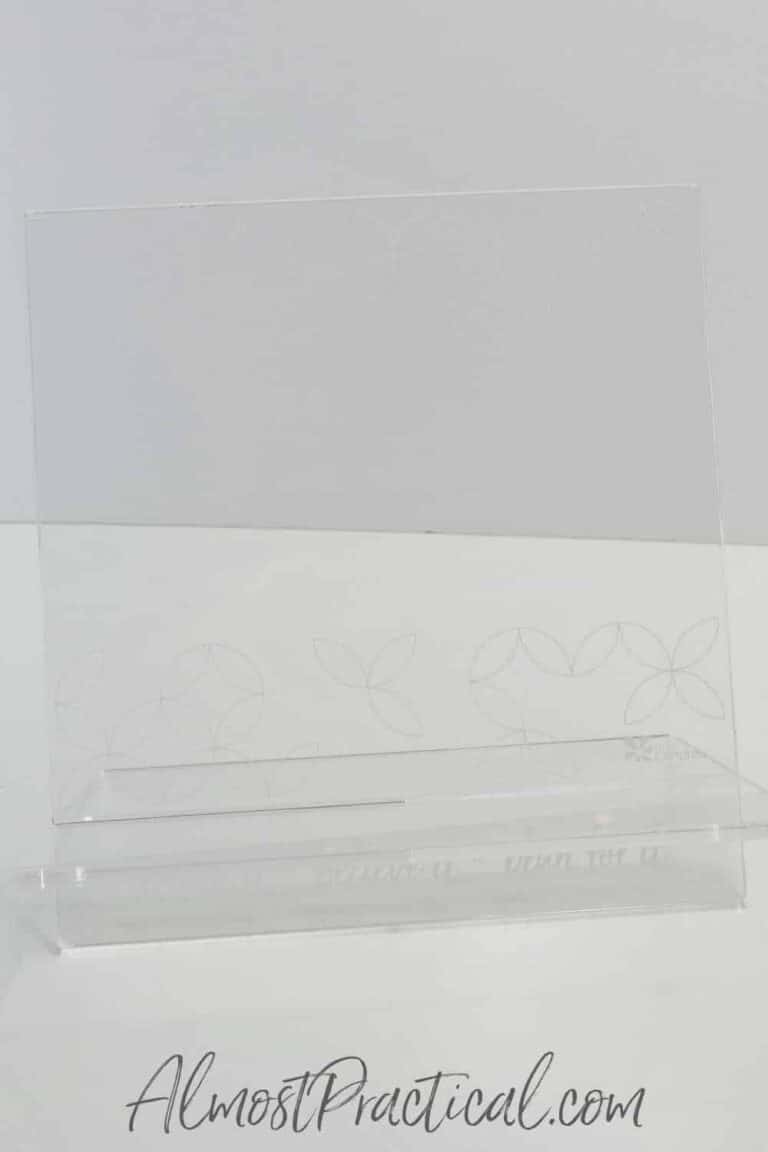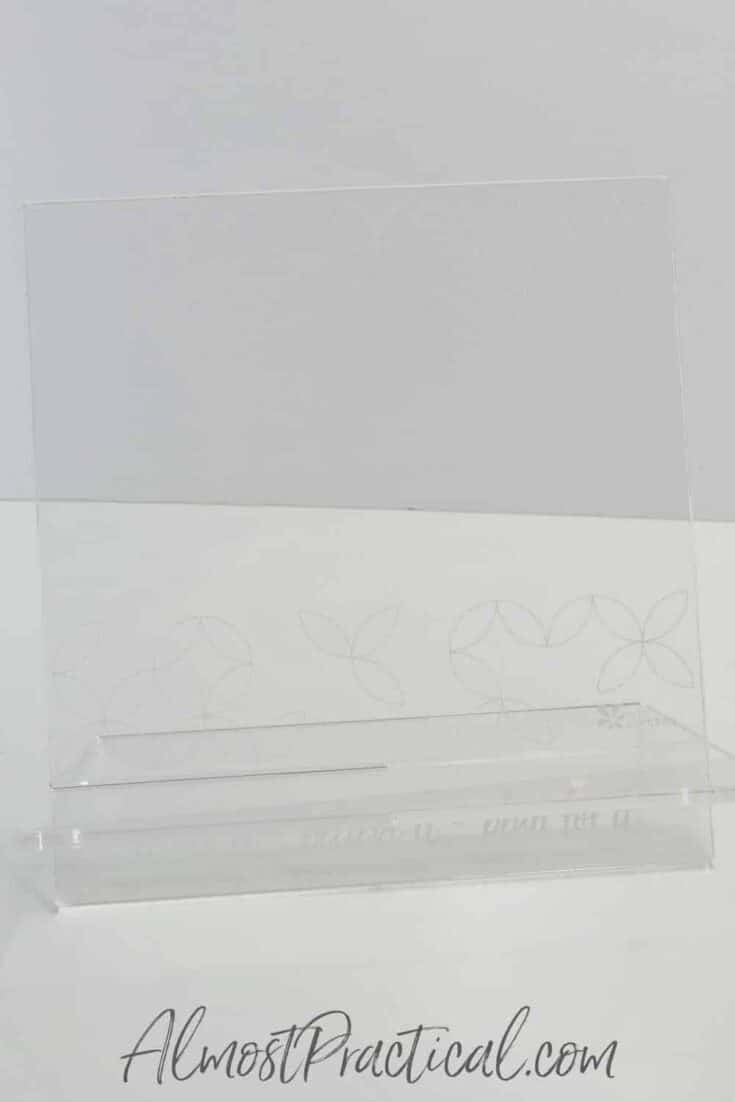 This is a really fun item.
You can use it to prop up your LifePlanner so it doesn't get buried under all your other paperwork.
In addition, you can use it to prop up your iPad, tablet, or even a cookbook on your counter top.
It's very useful and versatile.
Let's Get It Done Goal Setting Sticker Book
The Let's Get It Done Goal Setting Sticker Book is exclusive to the box and contains useful planner stickers like checklists, little markers, and larger note boxes.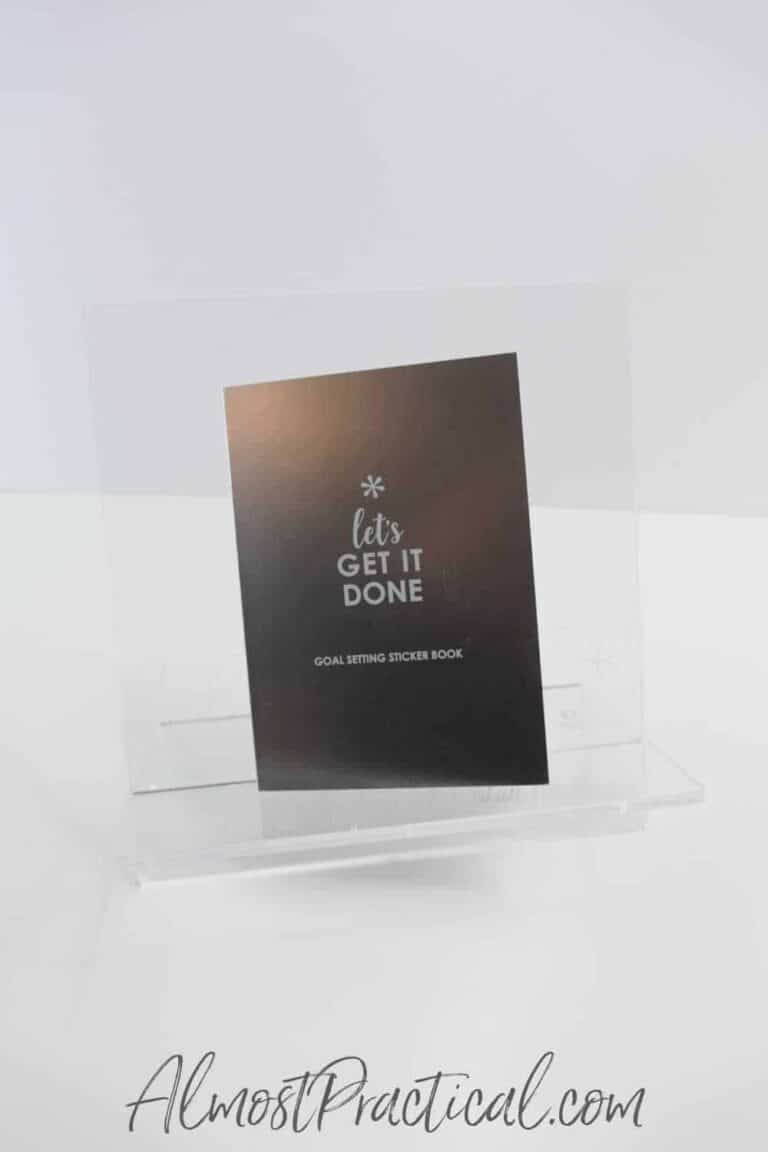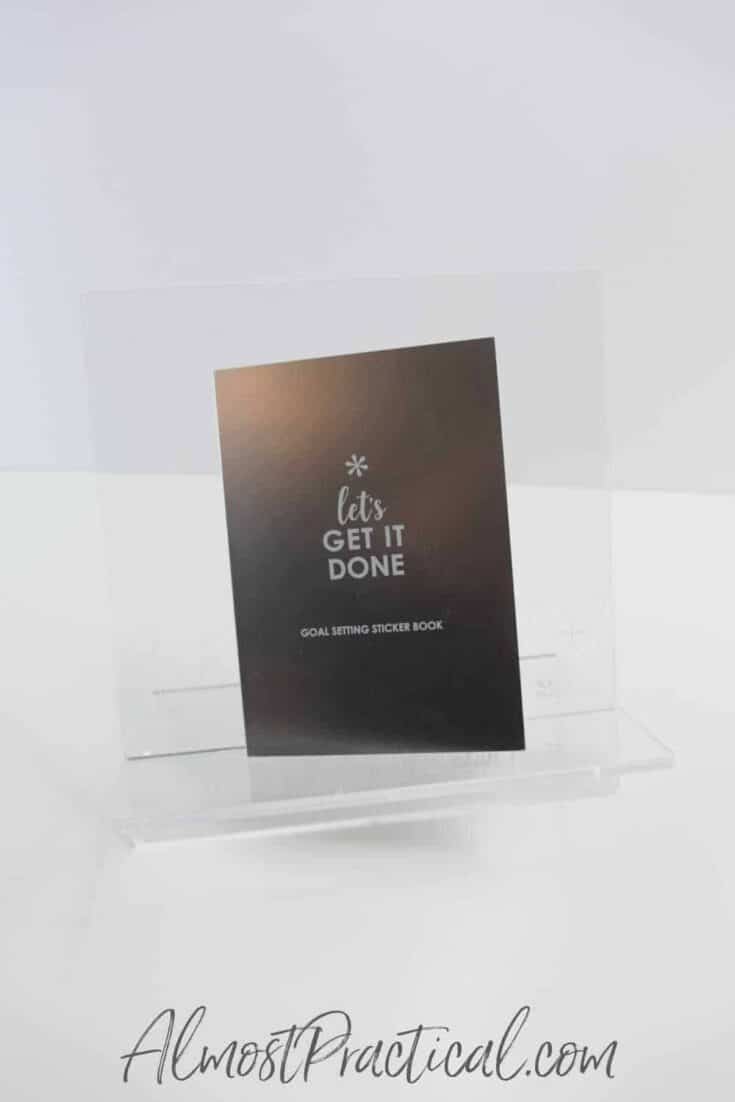 I put it on the Acrylic Book Stand Planner Holder so you can get a better idea of what the planner holder looks like.
Although these stickers are exclusive to the box, Erin Condren does have other goal setting stickers that you might like.
Mini Petite Planner Set
My favorite item in this box was the Mini Petite Planner Set.
This sturdy box with magnetic closure contains 4 all new mini Petite Planners.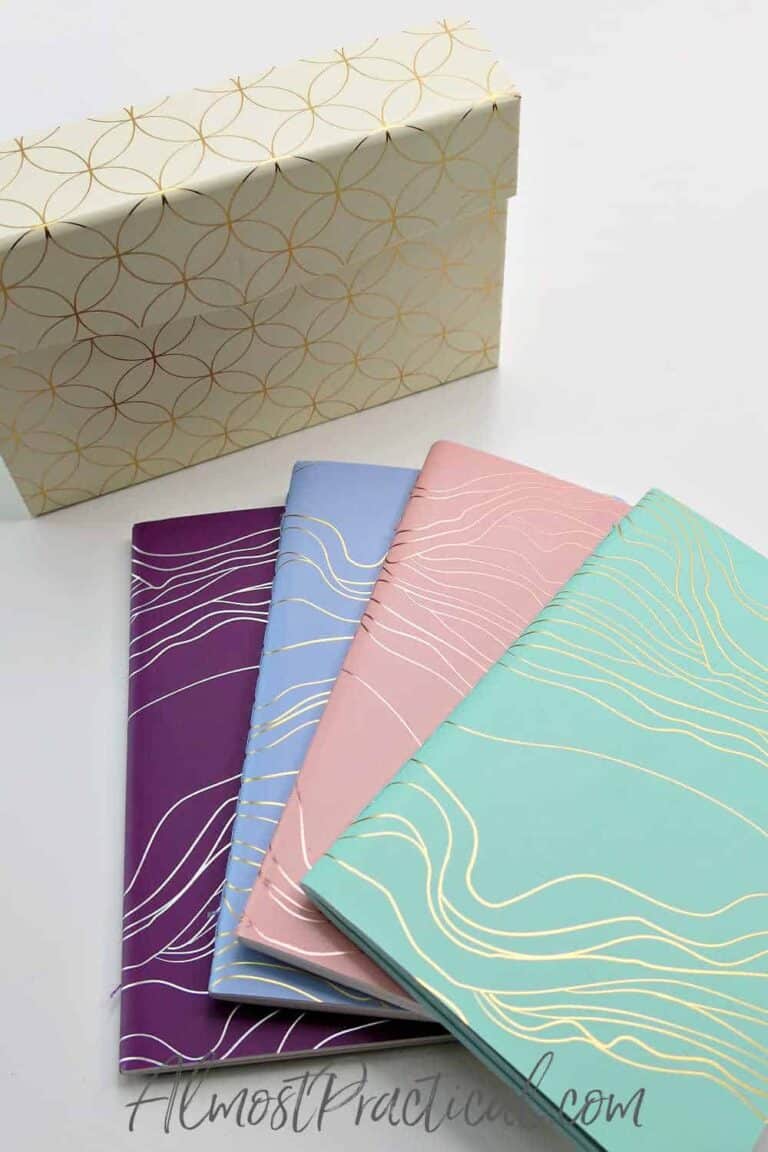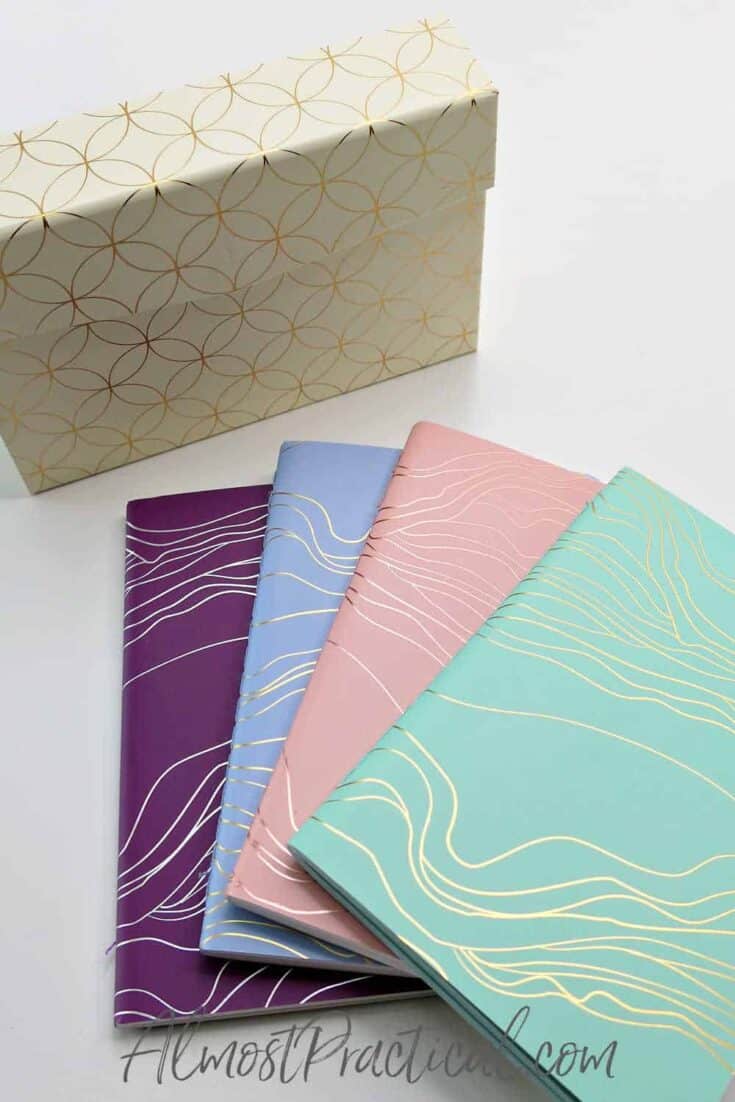 I would say that these are similar to an A6 size but not exactly.
Each one of the 4 planners is different inside. There are 4 different layouts:
lined
productivity
checklist
blank (on green paper)
This is a sneak peek – so it should appear on the site soon.
Metallic Interchangeable Cover and Washi
I love my collection of interchangeable covers for my LifePlanner so I appreciated the inspirational metallic cover and matching washi included in this box.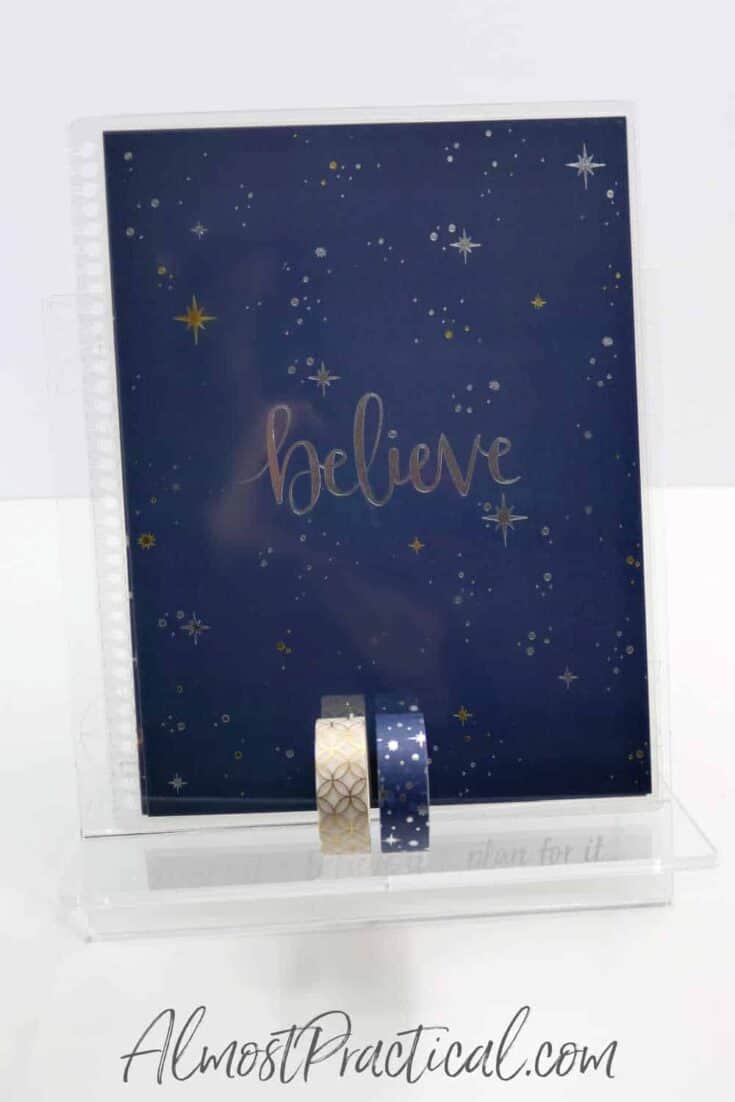 The cover is a dark midnight blue with gold and silver metallic accents.
One roll of washi is the same blue and metallic stars as the cover. The other roll of washi has the mid century circles design in gold and actually matches the box that the mini petite planners came in.
Metallic Asterisk Bookmark
Another favorite from this box is this rose gold metallic asterisk bookmark.
It is hard to capture how pretty it is in a photo.
If you remember – the Erin Condren Holiday Collection included larger metallic bookmarks that were in the shape of inspirational words.
This bookmark is the same material but a little smaller and is also exclusive to the box.
You can find the larger metal bookmarks here.
Metallic Gel Pens
Finally, these metallic gel pens are a sneak peek.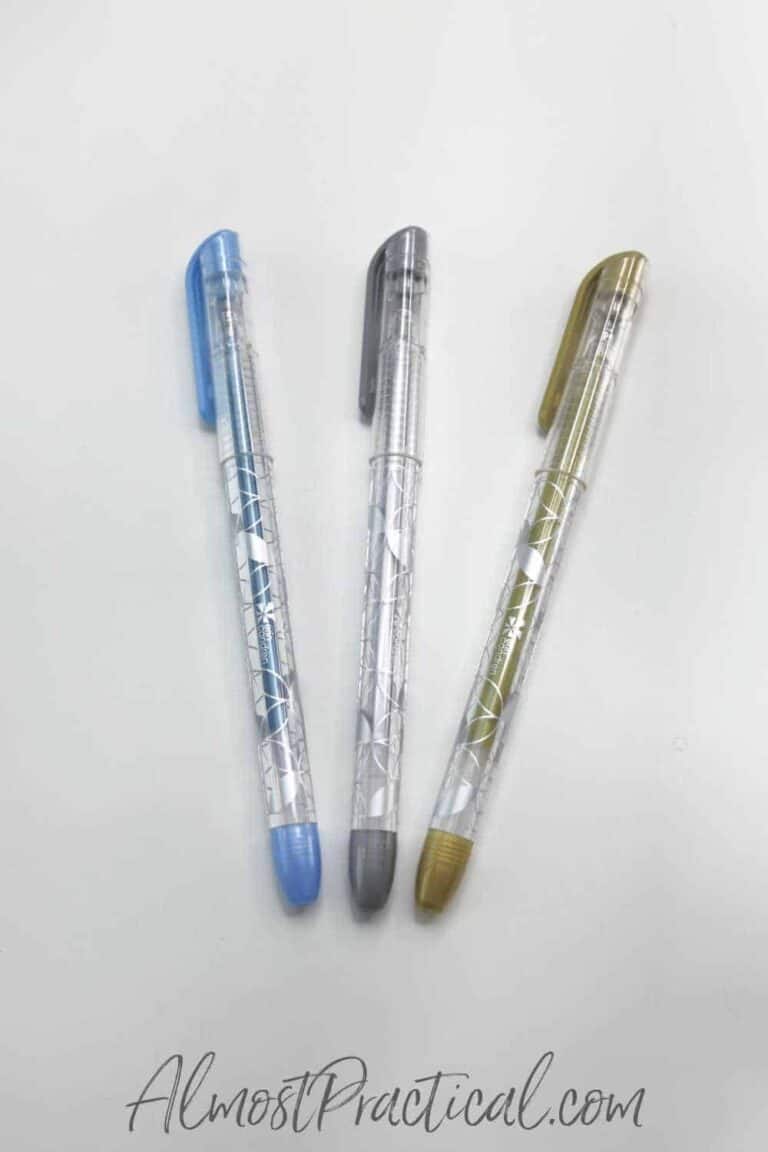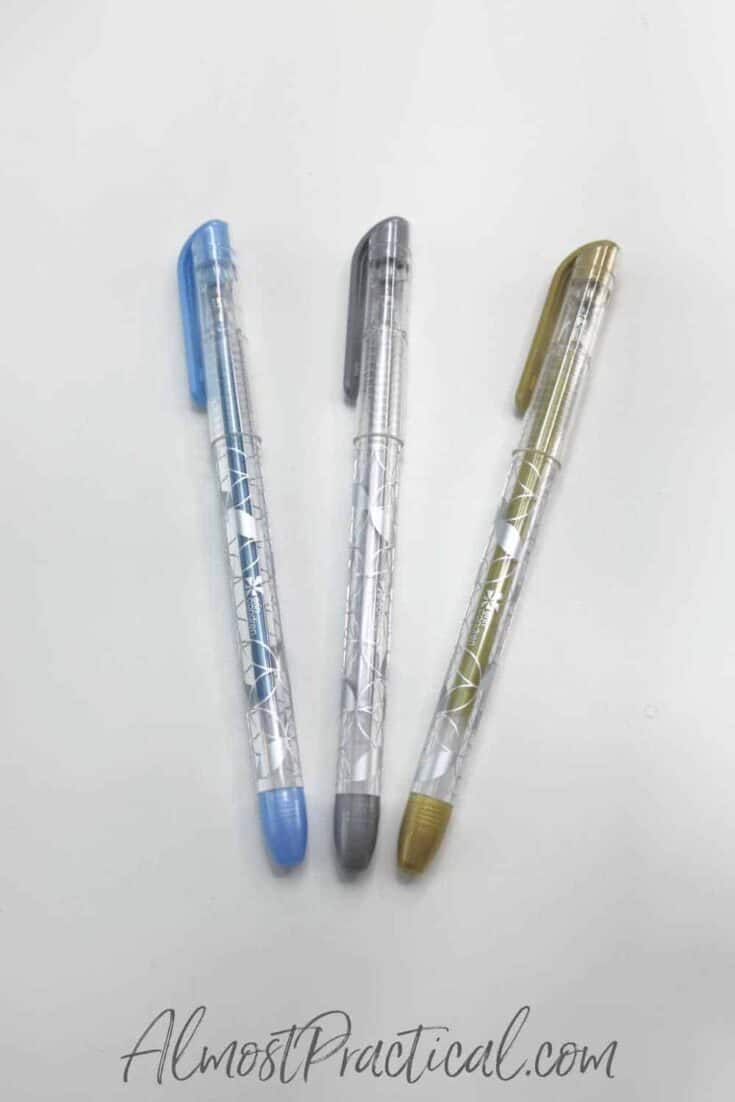 The colors in the box are gold, silver, and a metallic blue.
They remind me of the new iPhone 12 Pro colors, actually. And they are very pretty.
I look forward to using them in my planners.
What Was Your Favorite Item?
Although I liked everything in the Erin Condren Winter Seasonal Surprise Box for 2020:
goal setting sticker book
mini petite planner set
metallic interchangeable covers and matching washi tape
rose gold metal asterisk bookmark, and the
metallic gel pens
my favorite item is the mini petite planner set hands down.
What did you like best? Tell me in the comments below.
Erin Condren Surprise Box Spoilers
If you would like to see the items inside the past boxes to help you make your decision then take a look through these unboxing posts and spoilers:
How To Buy
To get your Erin Condren Winter Surprise Box for 2020 simply head over here before they sell out!
And be sure to watch this space for the unboxing when it arrives!