Erin Condren Seasonal Design Collection 2023
This post may contain affiliate links which means I make a commission if you shop through my links.
 Disclosure Policy
Disclosure: Product for this post was provided by Erin Condren. All opinions are my own.
Today is The Great Cover Change Day – so I am kicking it off by showing you some of the brand new LifePlanner covers in the 2023 Erin Condren Seasonal Design Collection – as well as a few other goodies.
Several varieties of the spiral bound LifePlanner and the spiral bound notebooks by Erin Condren come with a cover that is interchangeable.
This means that you can change the look of your planner and notebooks to fit your mood, your outfit, or the seasons.
It is a lot of fun and my own collection of interchangeable covers has grown through the years.
So, I am really happy to show you some of the new covers that are part of the 2023 Erin Condren Seasonal Design Collection.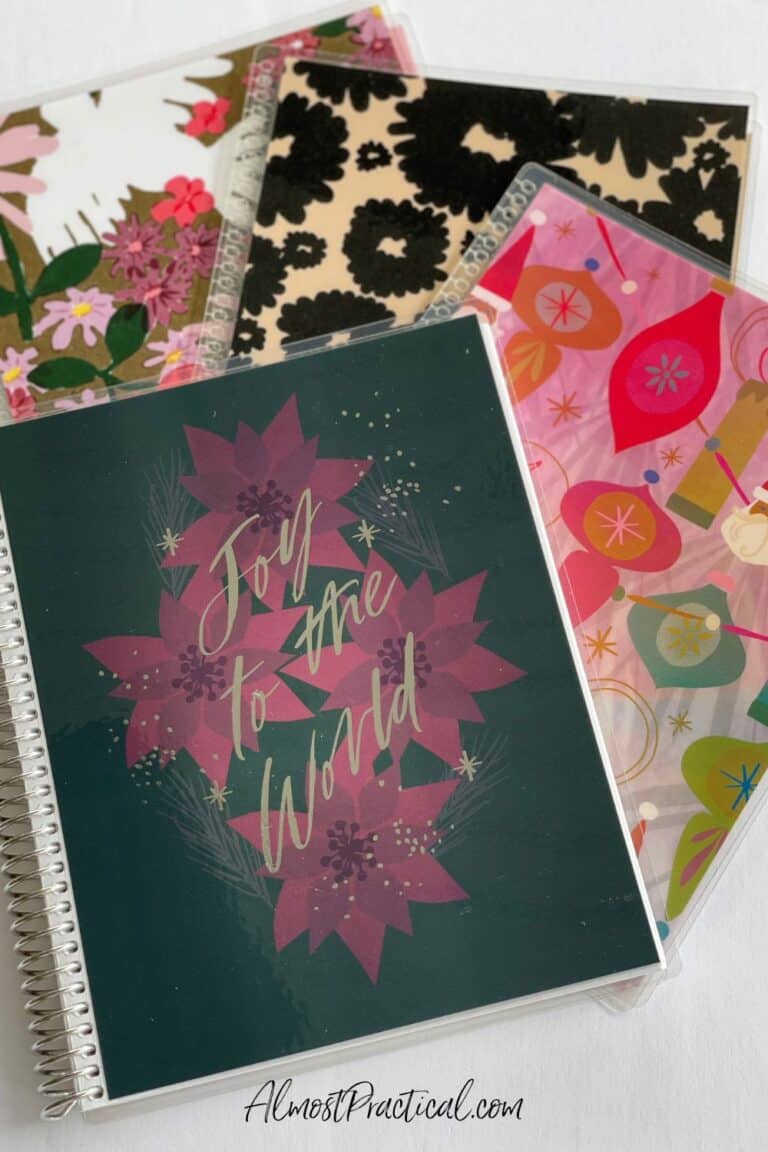 New Erin Condren Interchangeable Covers
Most of the interchangeable covers available on the Erin Condren website are available in both the 7×9 size and the 5×7 size – so no matter what size LifePlanner or notebook you like to use, I believe you are covered! (see what I did there? Pun intended.)
Covers for Fall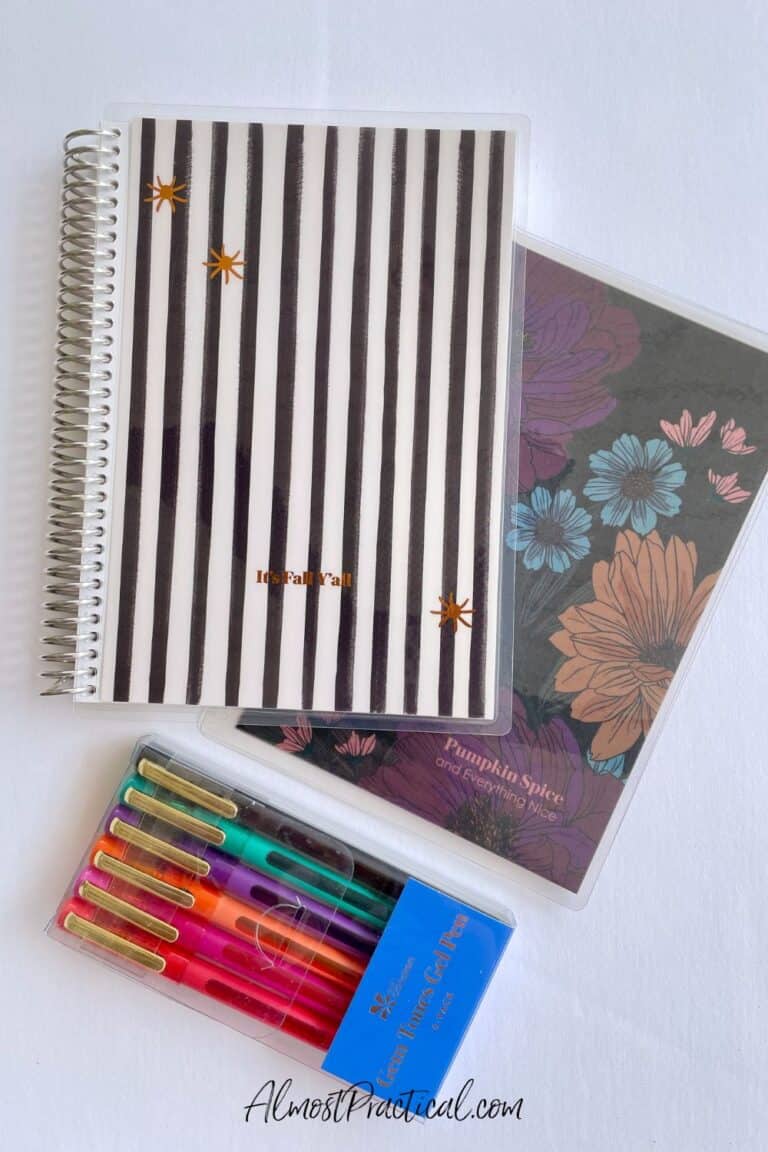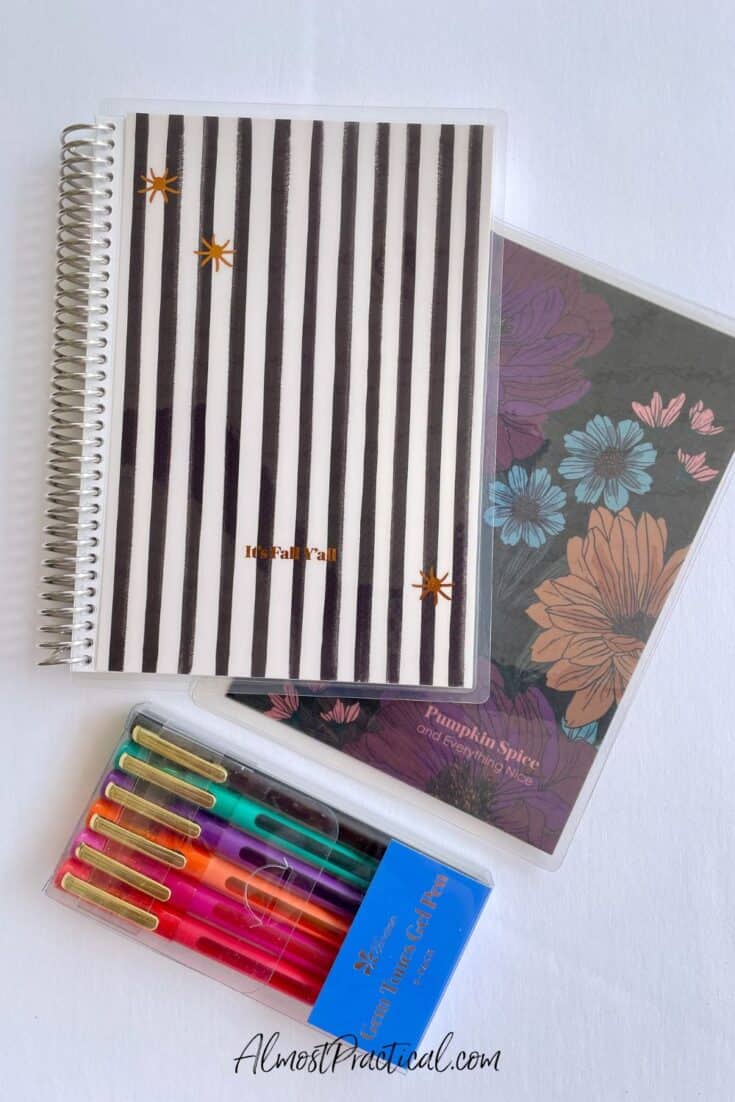 It's hard to believe that we are already into the fourth quarter of 2023 – but here we are.
Erin Condren sent me three gorgeous covers that I am going to start using today.
First up is a beautiful floral cover in muted shades of olive green, pinks, and plums.
Second is what I think of as a more subtle, mature feeling, Halloween cover. It features black and white stripes and tiny rose gold spiders and personalization.
To me it has a professional feel with a nod to the whimsy and is a refreshing change from cutesy pumpkins, ghosts, and skeletons.
Third is another floral cover on a black background. The jewel toned florals have are reminiscent of a nighttime garden and I really love the dark color theme.
Christmas Covers
Moving onto the December holiday season, Erin Condren sent me two festive covers.
The first is again in the dark theme that I am loving. It features a black background with maroon poinsettias and metallic lettering that says "Joy to the World".
The second holiday cover is more colorful on a pink background and features strings of ornaments and Santas.
Remember – You Can Customize
Remember that most of Erin Condren's Interchangeable covers are customizable.
Often you can personalize the covers with your name or a short phrase and with many (but not all) covers you can select your own color combinations.
So, if you like one of the covers shown here but aren't too keen on the colors – it is worth taking a look on the website to see what your customization options are.
Matching Sherpa Throws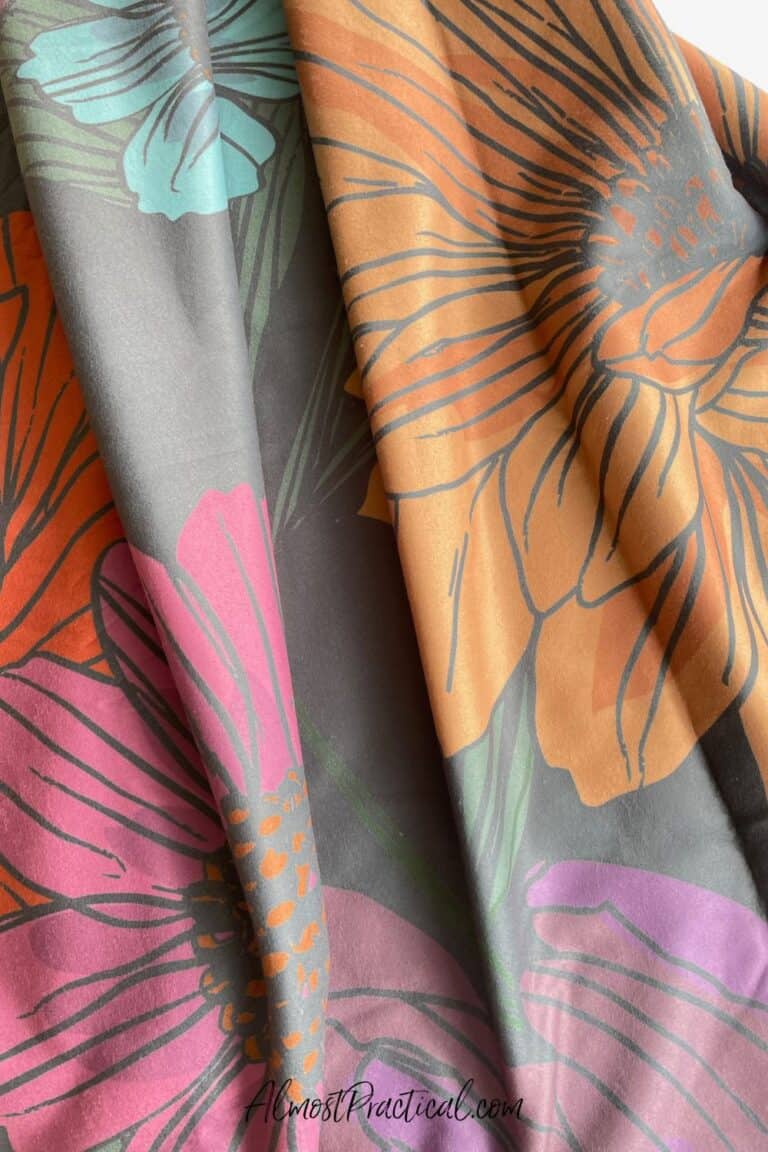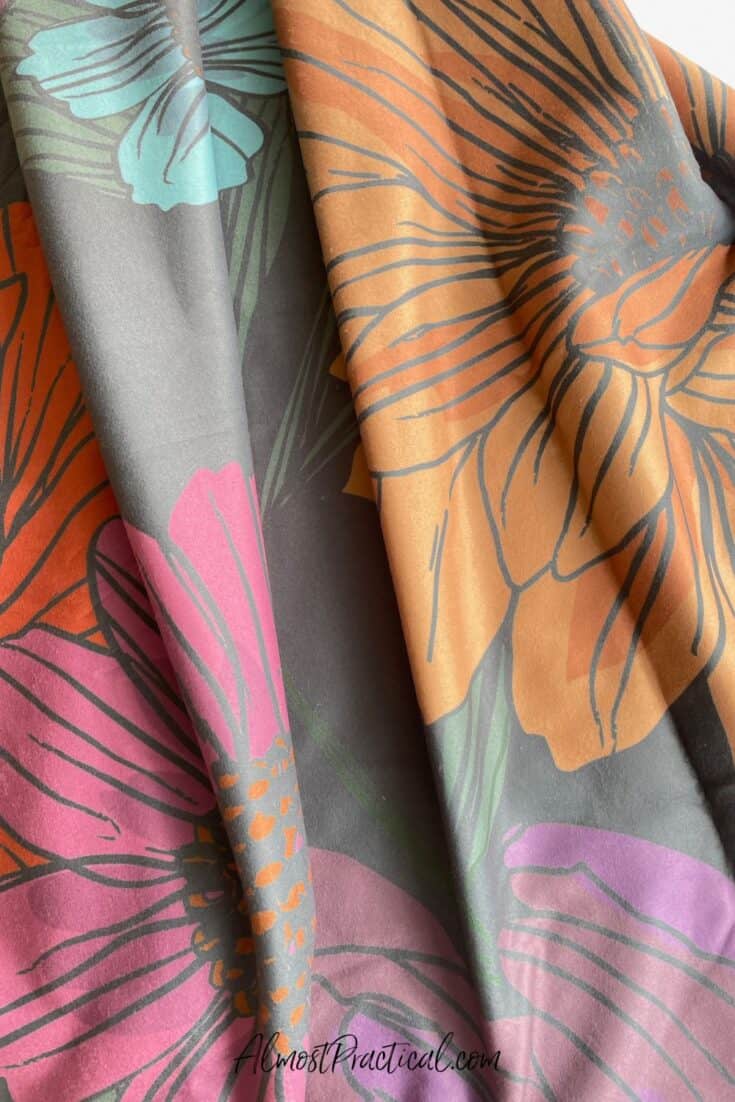 Every year, Erin Condren offers some cozy sherpa fleece throws that coordinate with some of the new planner cover themes.
As part of the Seasonal Design Collection, Erin Condren sent me a sherpa throw that matches the dark floral cover that I mentioned above.
One side is a white furry fleece, while the other side that is printed with the design is a smooth material.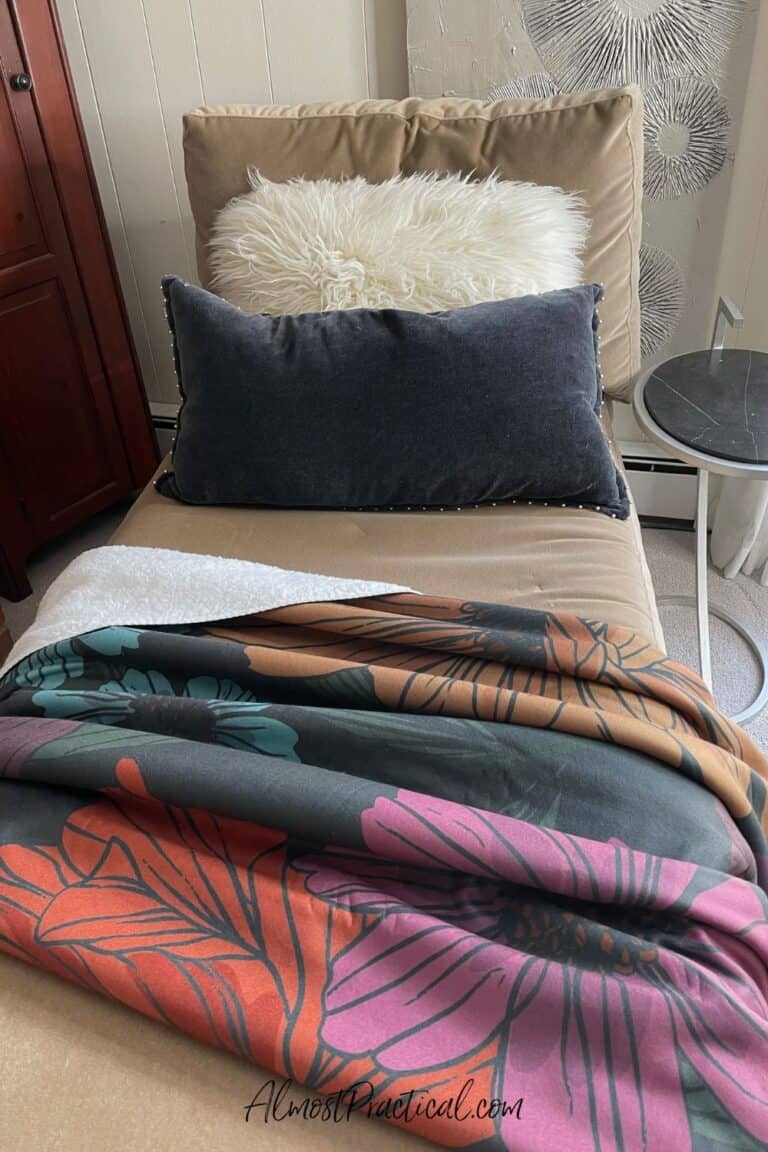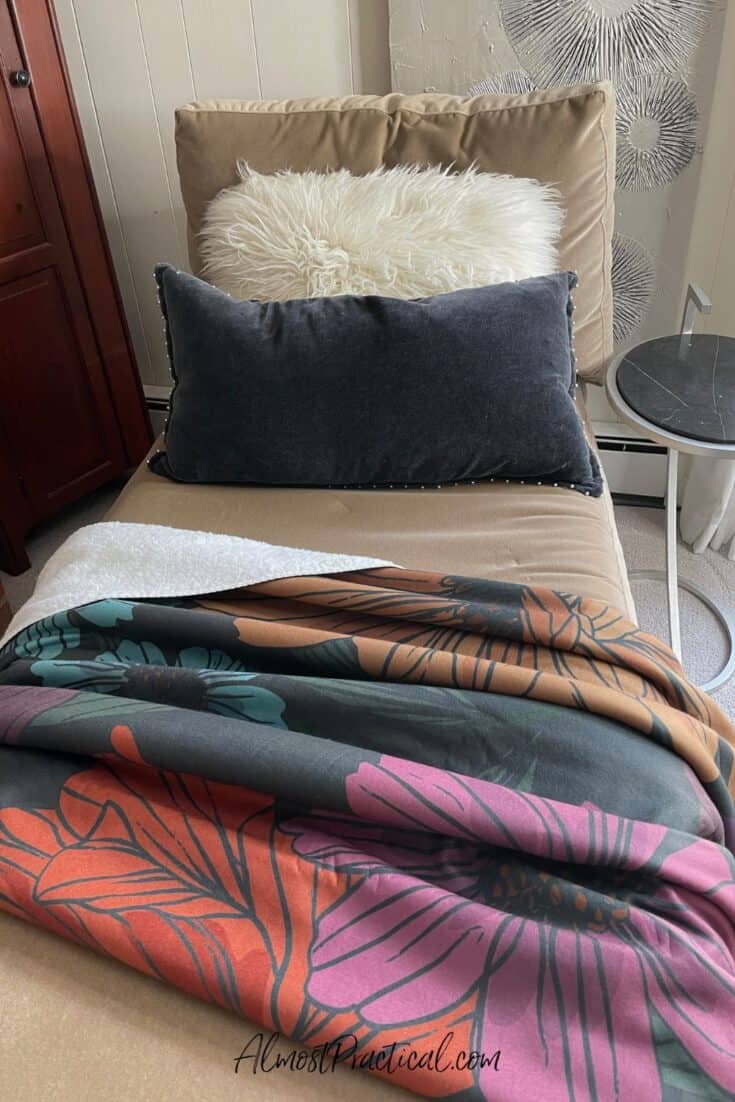 Again, I really like the dark color theme because I think it blends really well with most fall decor.
This fleece throw would look lovely draped over a living room or family room sofa. And it would do equally well to keep you warm in the stands at a fall sporting event, or around a fire pit on a nippy fall evening.
You can also personalize these throws with your name or a short phrase if you like.
Gem Toned Gel Pens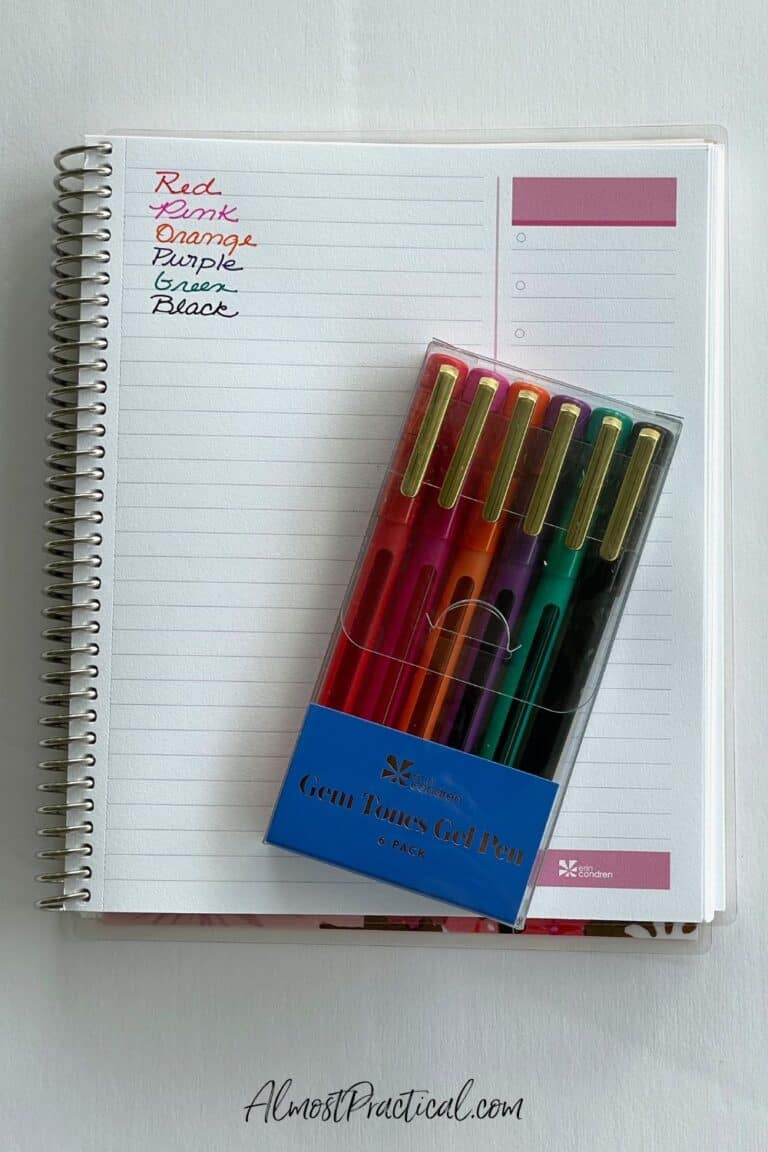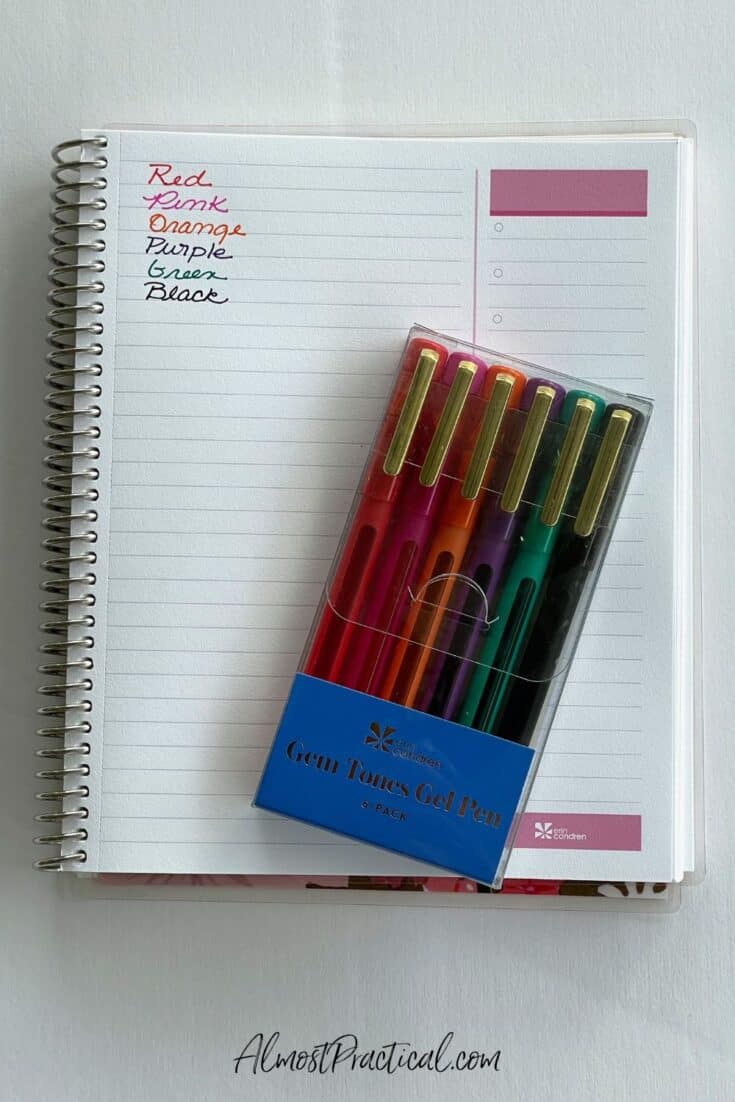 One of my favorite items in this seasonal collection is also probably one that most people would not think of as too exciting.
It is a gorgeous set of Gem Toned Gel Pens.
This set of six pens feature bold hues that show up well on paper. They also have gold pen clips that make them look a notch above.
I don't know the size of nib but they seem to be a medium point and write smoothly.
These impressive pens make quite a statement and would be great as a stocking stuffer or a thoughtful hostess gift. Not to mention that they would be a great addition to your own pen collection.
Check Out the Erin Condren Seasonal Design Collection
I am sure there is more to this collection than what I received. So, I encourage you to head over to the Erin Condren website and explore the seasonal design collection that just dropped today!
What is your favorite item? Let me know in the comments below.