Erin Condren Covers – 8 Vintage Designs Coming Out of the Vault
This post may contain affiliate links which means I make a commission if you shop through my links.
 Disclosure Policy
Disclosure: Product for this post was provided by Erin Condren. All opinions are my own.
Today I have exciting news – 8 classic Erin Condren covers are coming out of the Design Vault for a limited time!
Erin Condren fans know that the traditional coiled LifePlanner and coiled notebooks all come with interchangeable covers.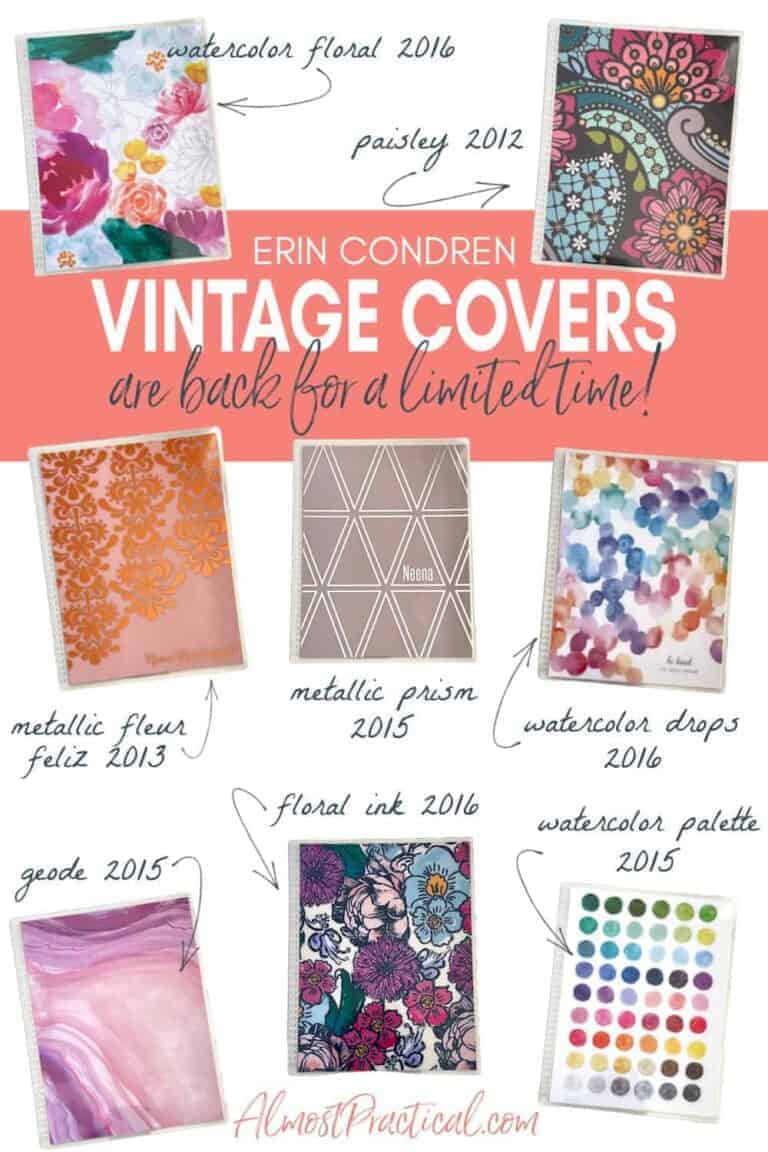 With so many wonderful designs to choose from, you can swap out your cover every season, every month, every holiday, or whenever your mood moves you.
But to keep the selection fresh, Erin Condren will periodically retire a few designs and put them in the "vault".
Lucky for us, on March 15, 2021, EC is bringing back 8 fan favorites for a limited time.
And let me tell you, they are so pretty!
The 8 Erin Classic Condren Covers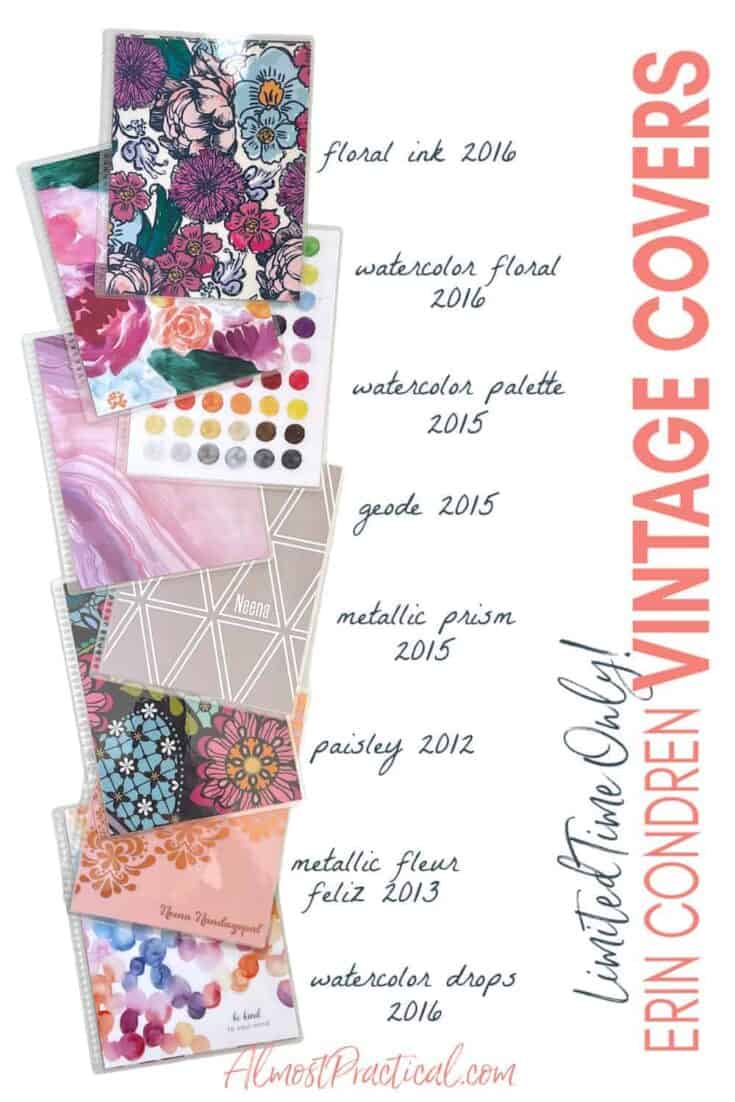 Here is the list of the covers to choose from:
Floral Ink – 2016
Watercolor Floral – 2016
Watercolor Palette – 2015
Geode – 2015 – choose from 4 colorways
Metallic Prism – 2015 – choose from 3 colorways
Paisley – 2012
Metallic Fleur Feliz – 2013 – choose from 3 colorways
Watercolor Drops – 2016
On March 15, 2021 I will link these all up so you can find them easily.
Which One is Your Favorite?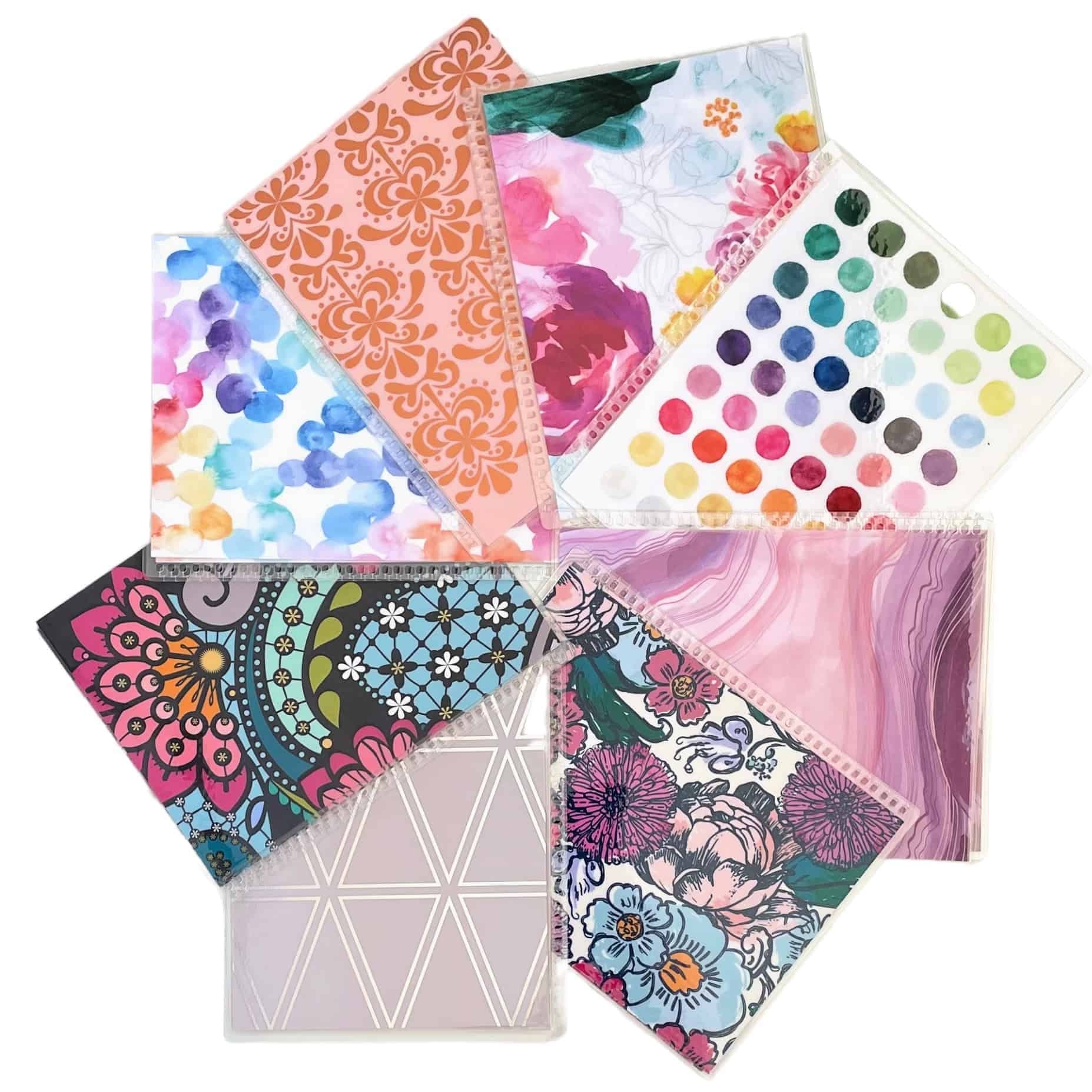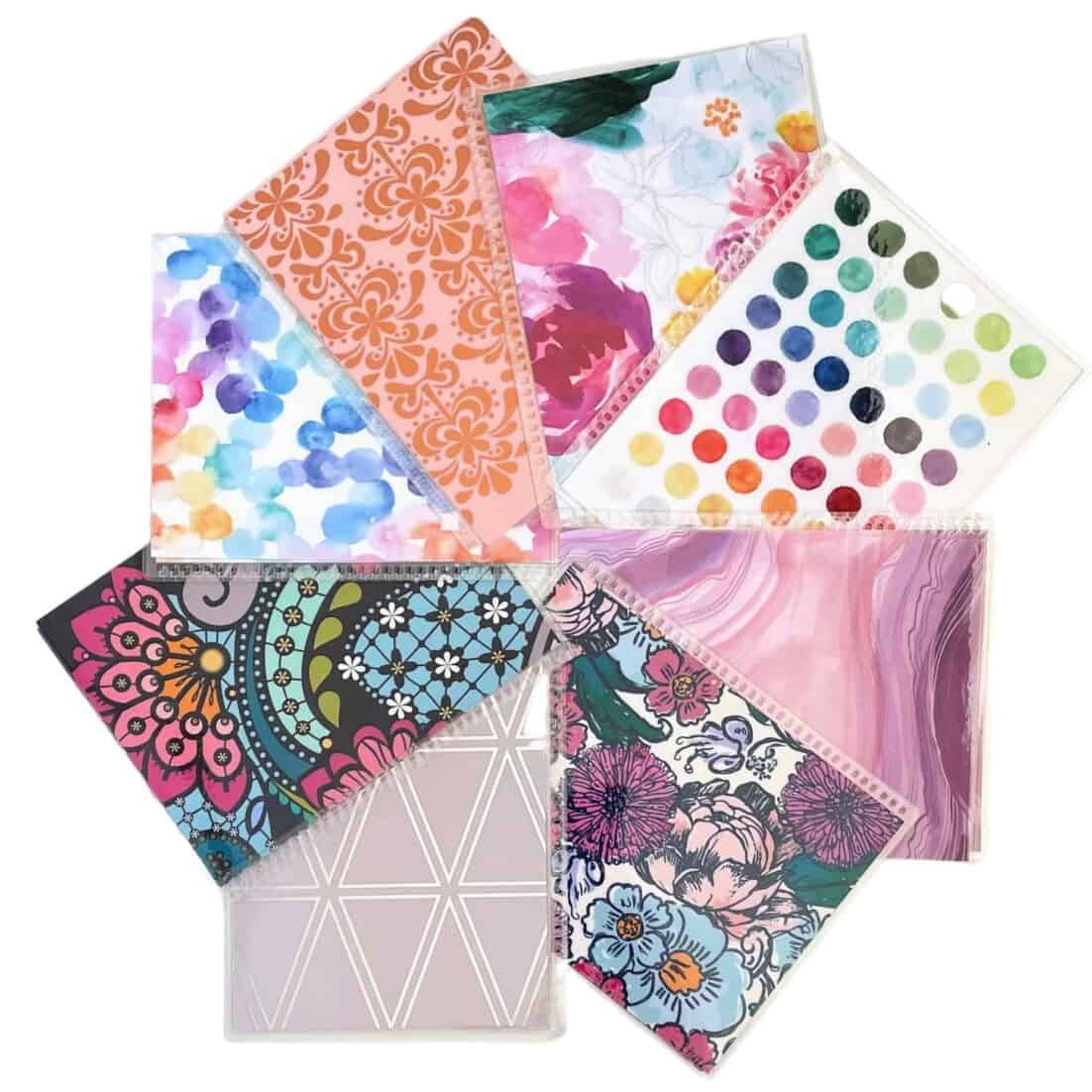 I have to say that I love them all – but if I had to choose just one it would be the Paisley from 2012.
It was the first Erin Condren LifePlanner cover that I ever saw – and I was smitten.
Back in then, at least from what I remember, most planners leaned towards the functional side – and a bit boring.
But that Paisley cover – oh my!
It was fun and floraly and was just inviting me in to creatively plan.
The bummer was that I already had a planner at the time – so I resisted.
Needless to say, I am so happy that Erin Condren brought this one back as it is one of my all time favorites!
Special Edition Notebooks
In addition to the vintage Erin Condren cover designs – I also have 2 exclusive coiled notebook designs to share with you.
They will also be available in the store on March 15, 2021 for a limited time.
There is a pretty floral notebook with colorful floral accents on each of the lined pages.
And a more neutral gray leopard print notebook with leopard spots accenting the lined pages inside.
Both are fun for planning, class notes, journaling, or keeping track of all the millions of things that we need to do each day.
More Erin Condren News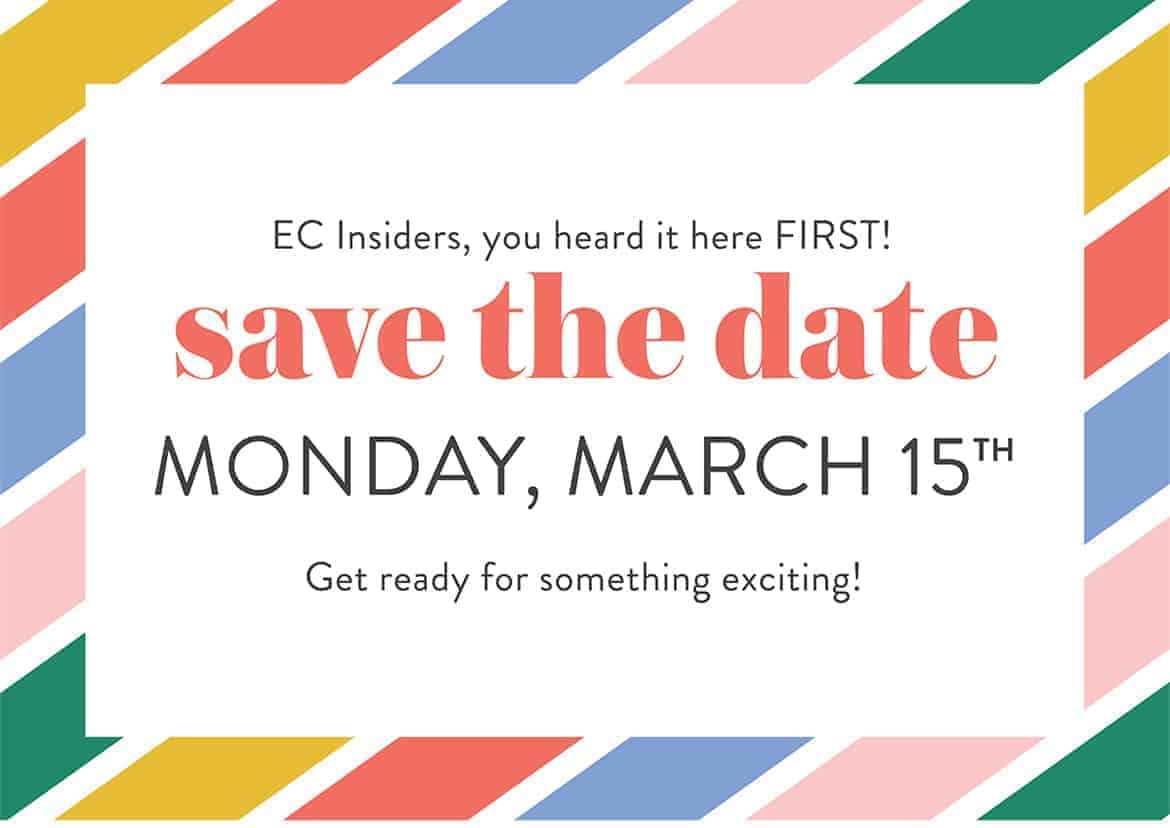 As you can tell, March 15, 2021 is going to be a pretty big day at Erin Condren.
Vintage classic covers, special edition notebooks and … well, there is one more thing. 😉
I can't tell you what exactly – but it is going to be EPIC.
So, stay on the lookout and stay tuned!
Subscribe to my newsletter to get the updates right in your inbox!
More Planner Pens and Accessories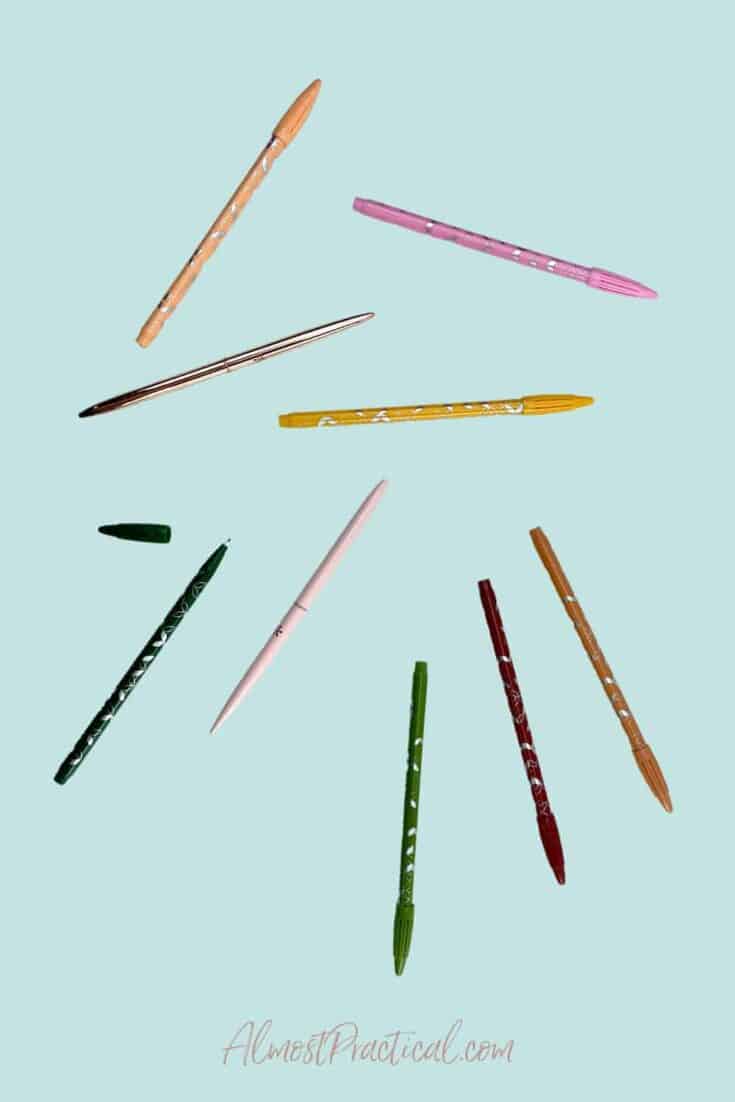 In the meantime, check out these new fine tip markers and ballpoint pens.
The fine tip on the markers make them easy to write with and they come in such fun colors.
And the ballpoint pens are desk candy – just gorgeous.
Happy planning!