2 New Erin Condren Sticker Book Reviews – Layers and Flower Power
This post may contain affiliate links which means I make a commission if you shop through my links.
 Disclosure Policy
Erin Condren just released 2 new collections for the 2020/2021 year Layers and Flower Power.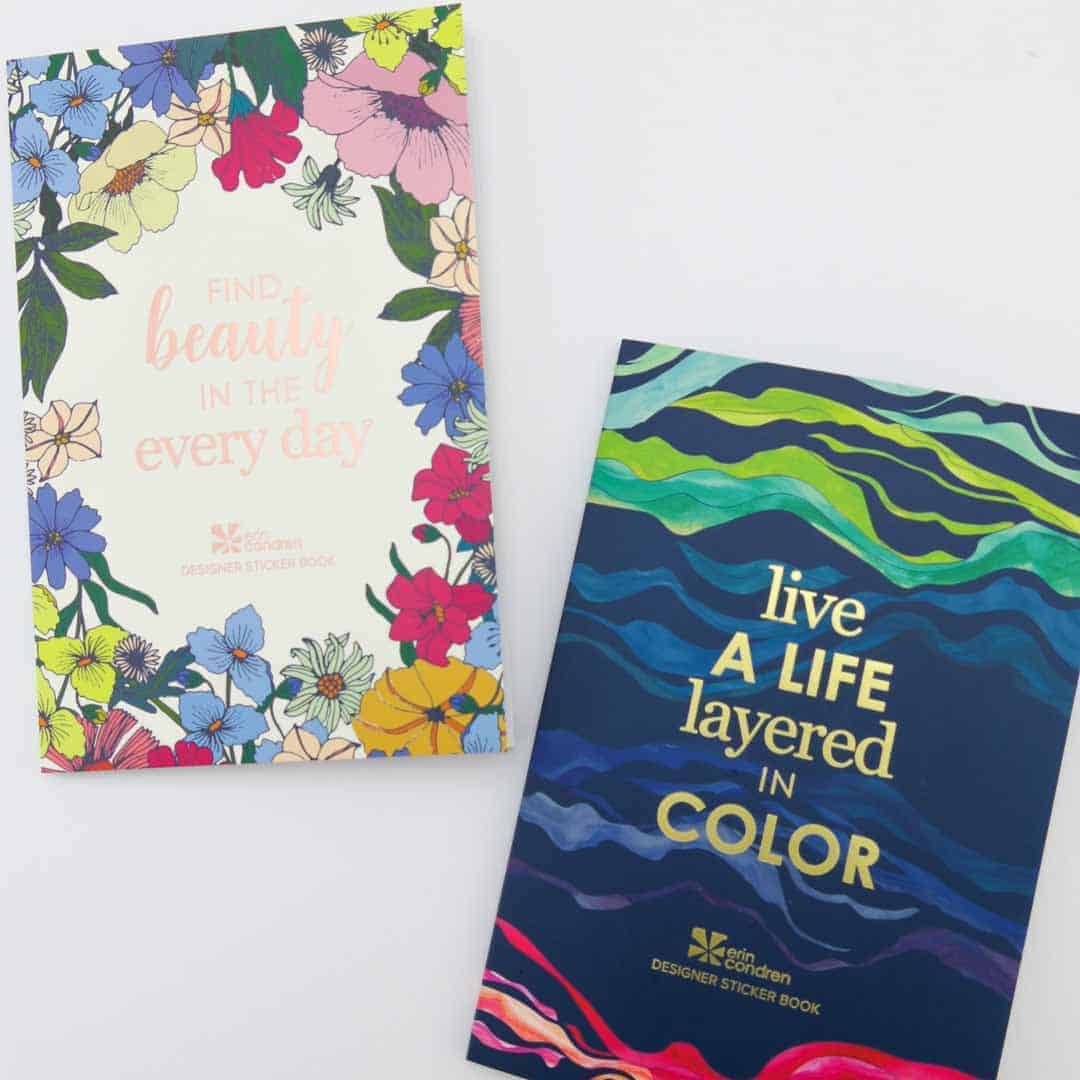 Of course these include some coordinating planner accessories including STICKER BOOKS!
I thought it would be fun to walk you through both the Layers and the Flower Power books in the post below.
The stickers are really pretty and are a great way to dress up your LifePlanner or Daily Duo.
Watch the Review
You can see my full side by side review on YouTube here. Or catch the highlights below.
Why I Like Erin Condren Sticker Books
The Erin Condren sticker books are large collections of functional planner stickers in a small and portable format.
I like them because they:
contain beautiful stickers that are useful in planning
coordinate with the LifePlanner theme, and
are easy to take with you on the go.
These books in particular are a little smaller than a Petite Planner so they can easily slip into one of your On the Go Folios.
You can also tuck them into the folder in the back of your LifePlanner.
So fun!
The Primary Pattern
The main pattern that you will see throughout these stickers is either
the colorful Layers pattern or
the Flower Power pattern.
The Layers pattern reminds me of the sand art craft projects we used to do as kids.
It's one layer building on top of another until a strong foundation is formed.
You can see my preview of the Layers collection here.
The Flower Power pattern features beautiful, boldly colored blooms that are uplifting to look at.
Both books are laid out in a similar fashion, so the following photos show you both, side by side.
Page 1 – Quotes, Heart, and More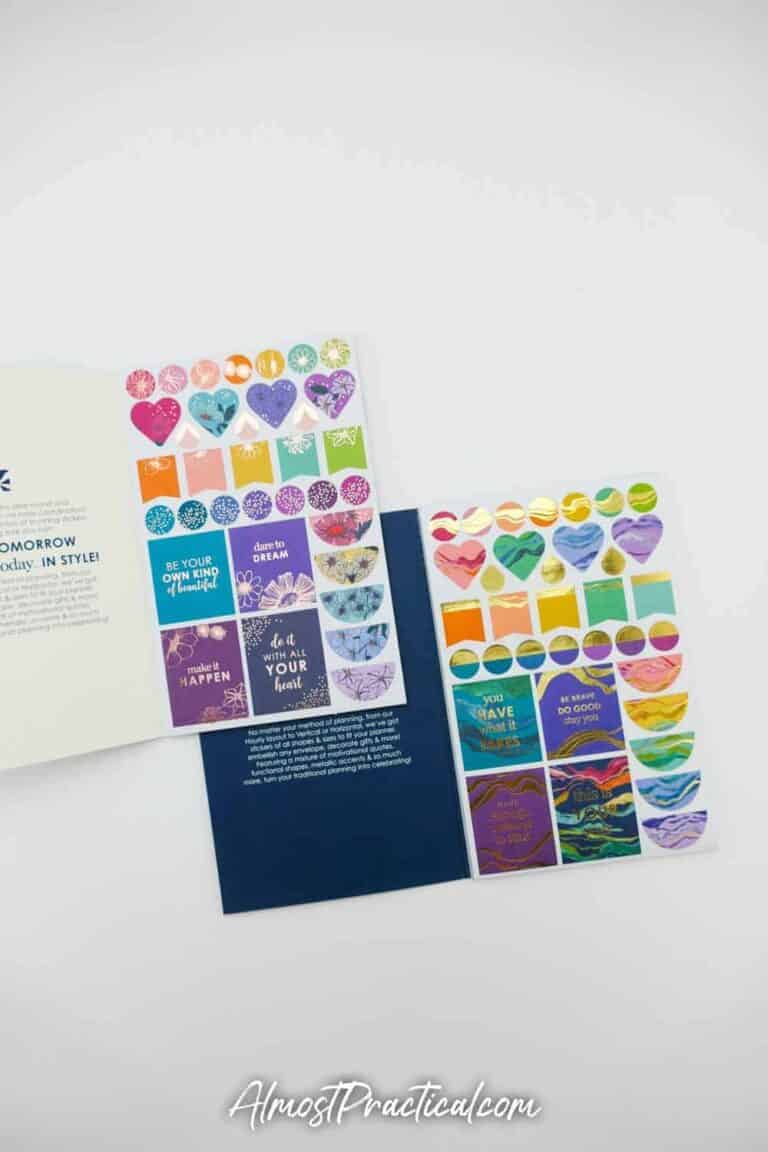 The first page is a selection of quotes, banners, half circles, and full circles – all with metallic accents.
Page 2 – Flags in Warm Colors
The second page are the rich colors of red, pink, purple, orange.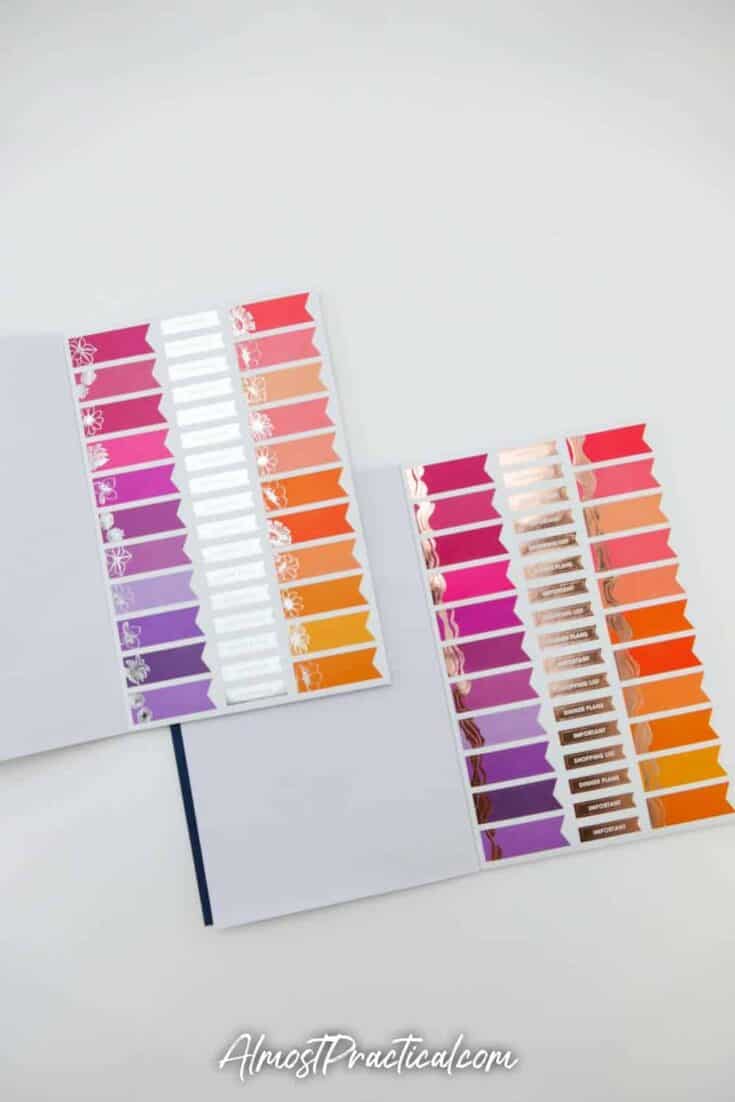 Page 3 – Asterisks
Page 3 features colorful asterisks.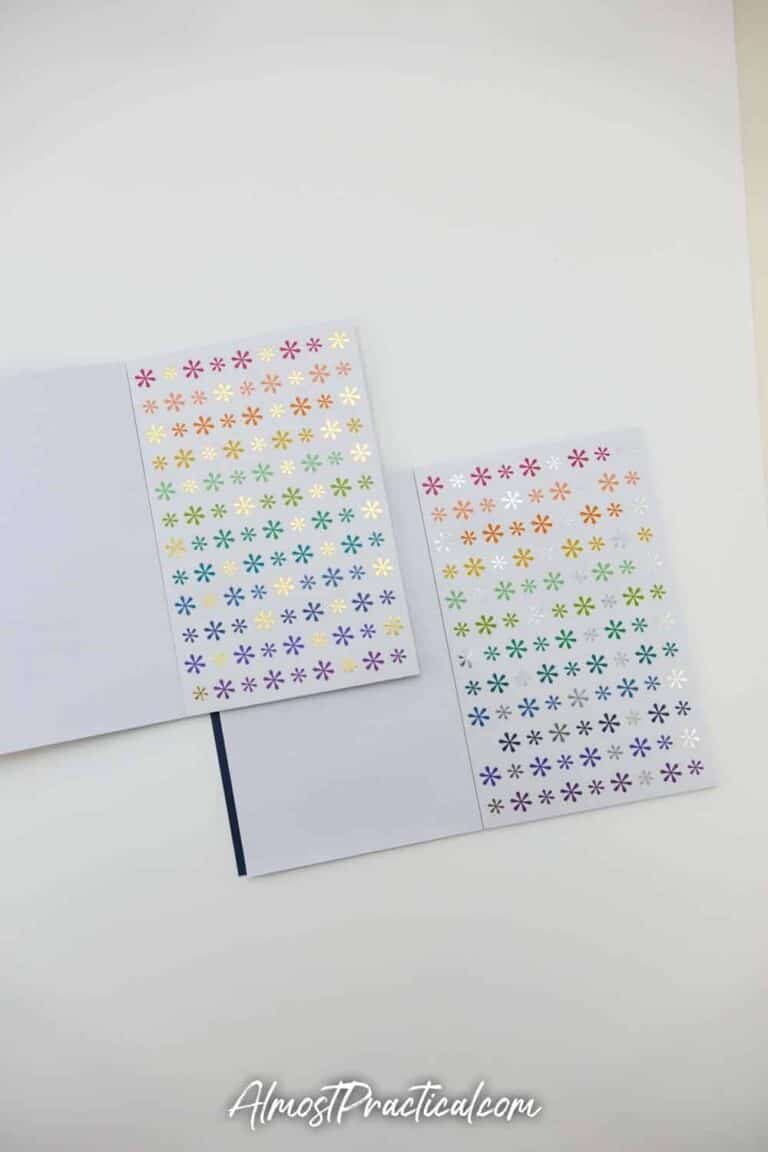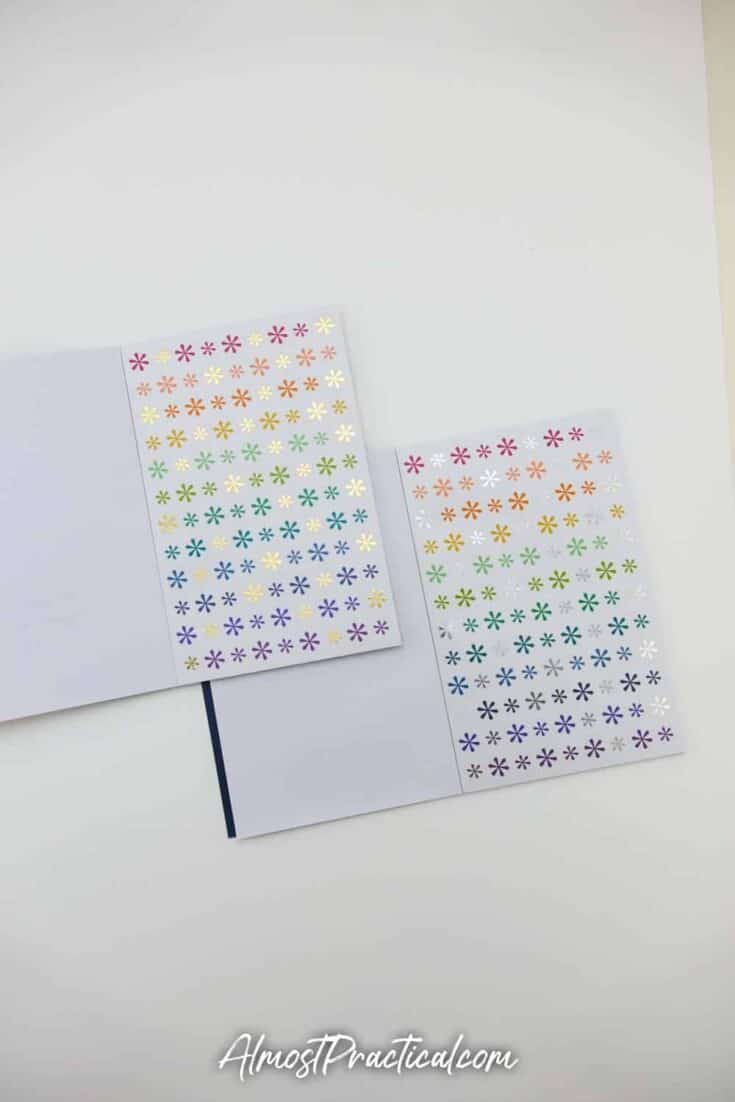 Page 4 – Circles and Banners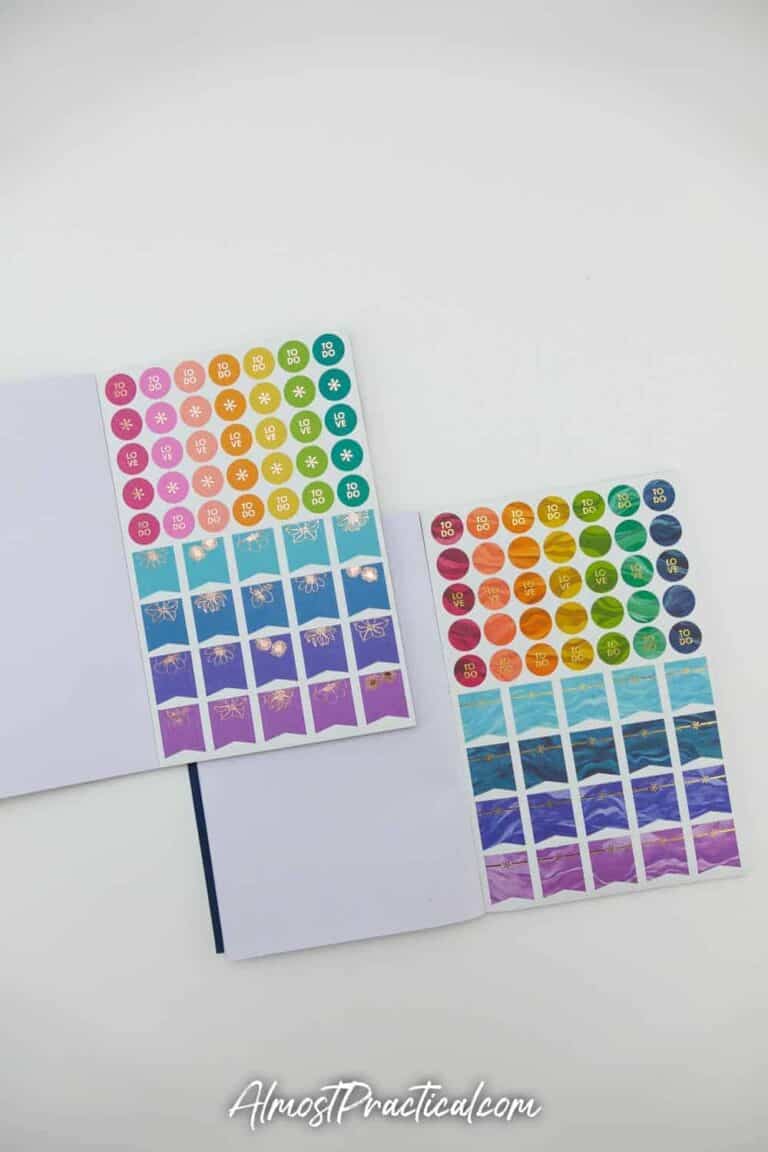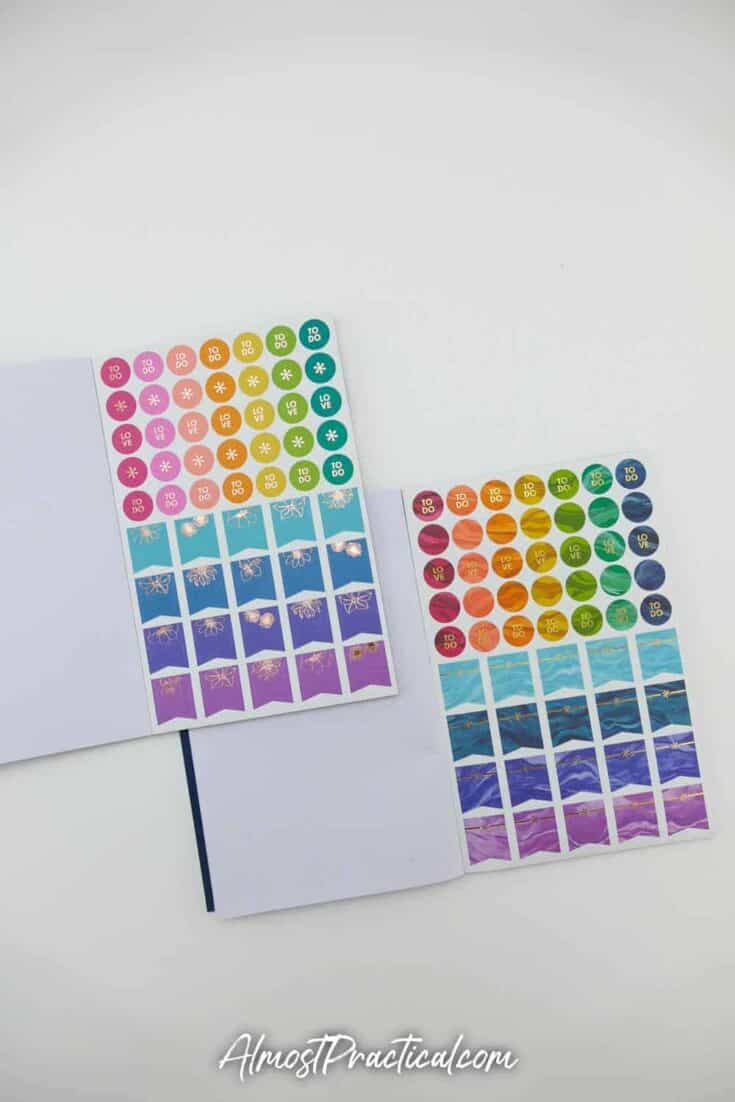 Page 5 – Clear Stickers
I don't really know how to describe the stickers on this page.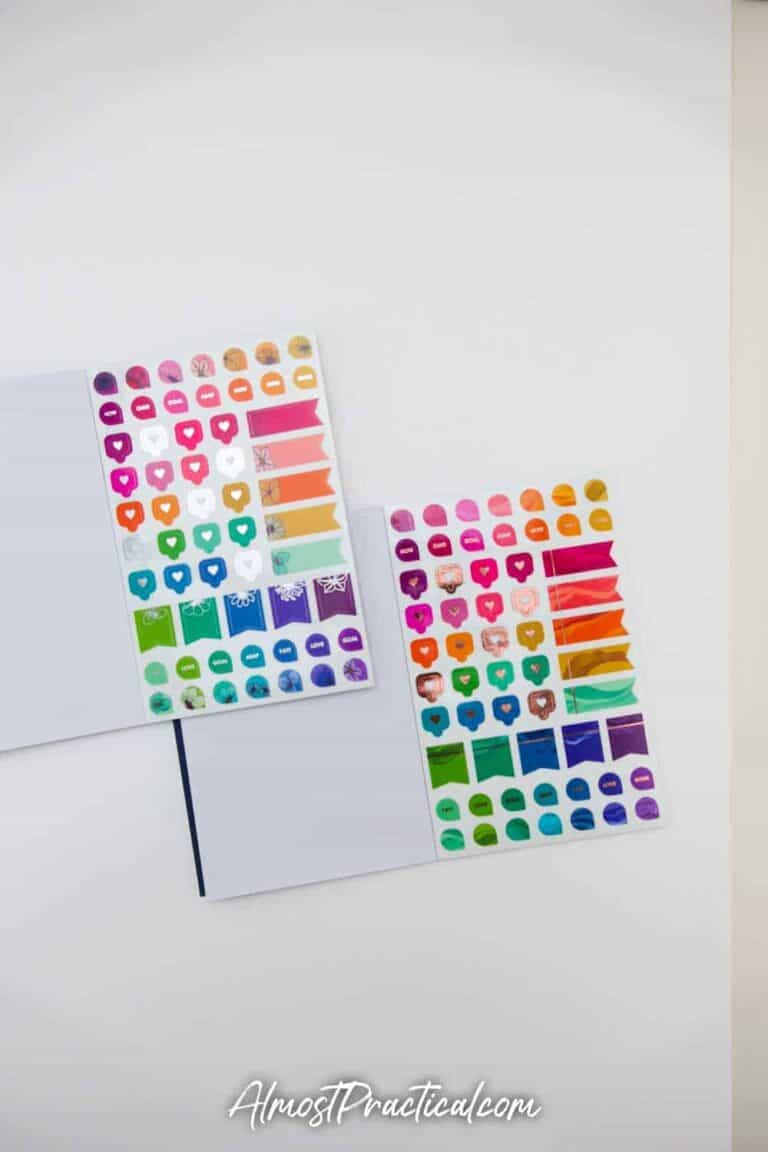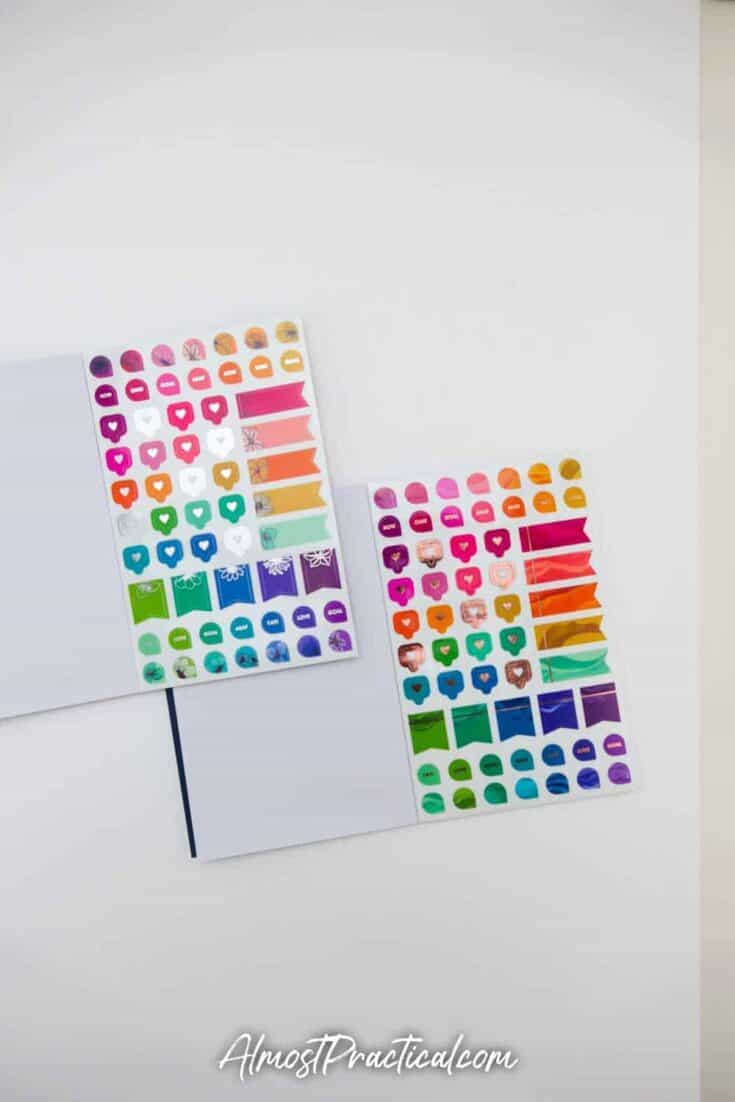 They are transparent with color.
There are little markers, flags, and call out stickers that are printed on a glossy paper that are semi-transparent.
This glossy finish is hard to write on. I get the best results with permanent marker or ballpoint – but gel pens and regular markers tend to smear and wipe off.
Page 6 – Large Circular Stickers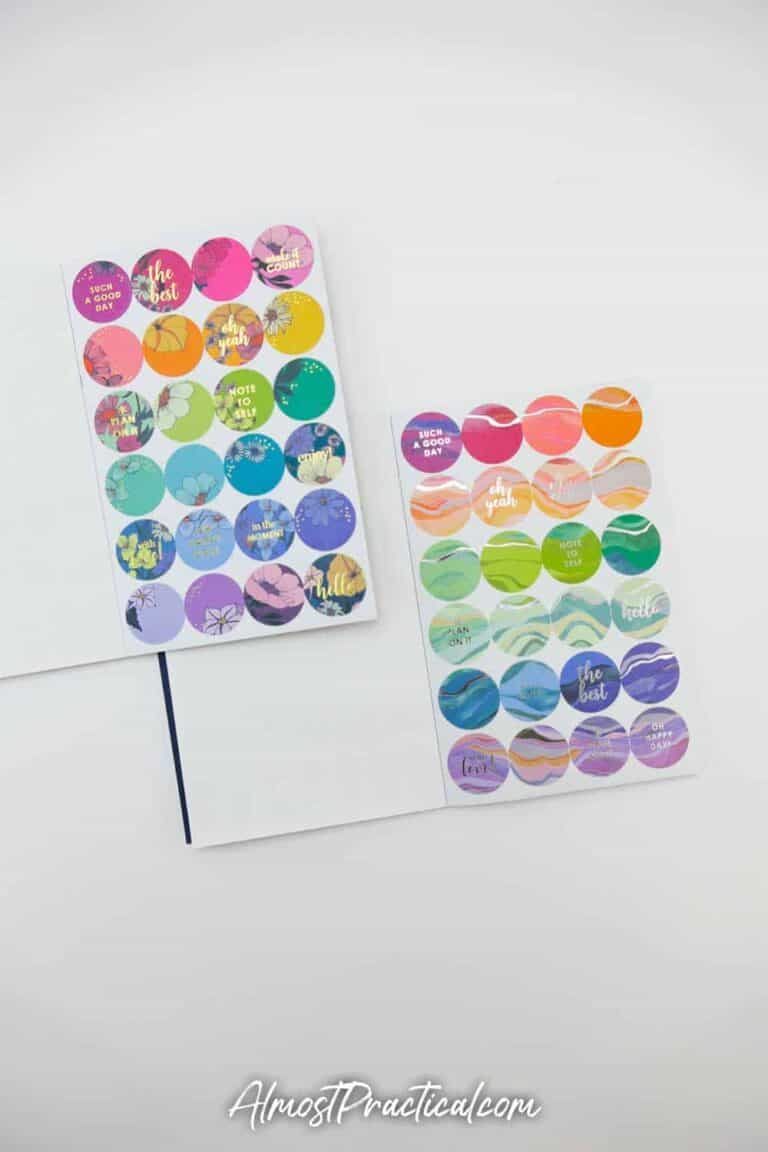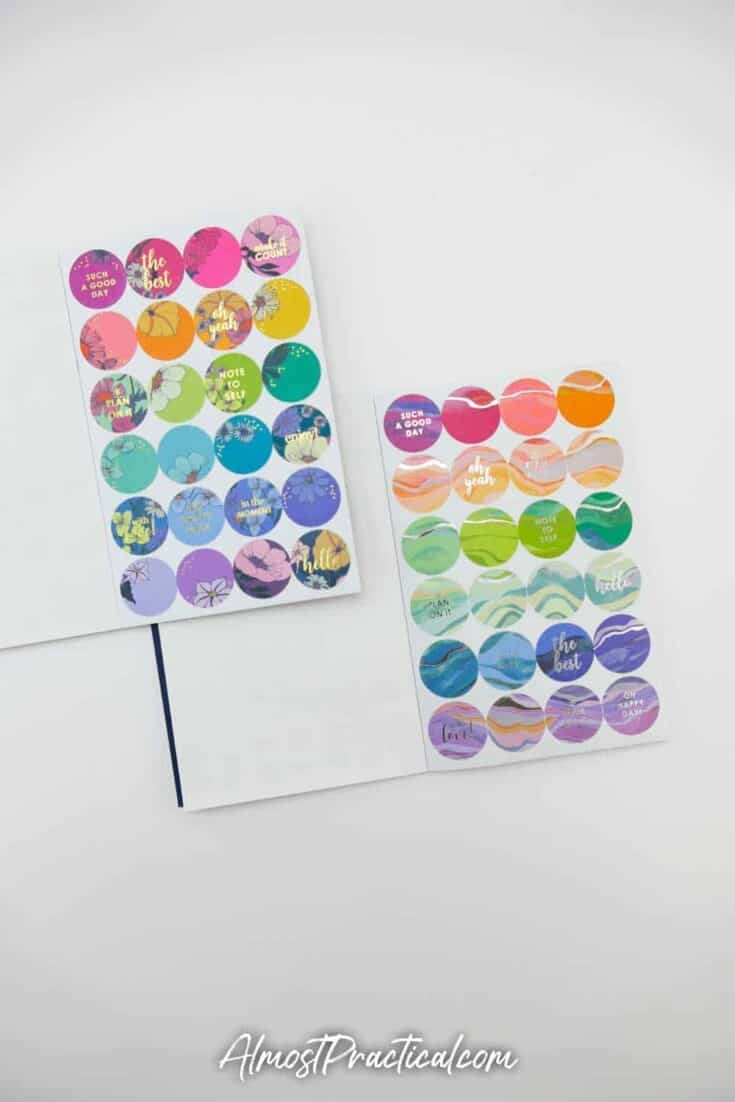 This page is back to regular paper and features big circular stickers that you can easily write on.
A few of these have quotes.
Page 7 – Transparent Event Stickers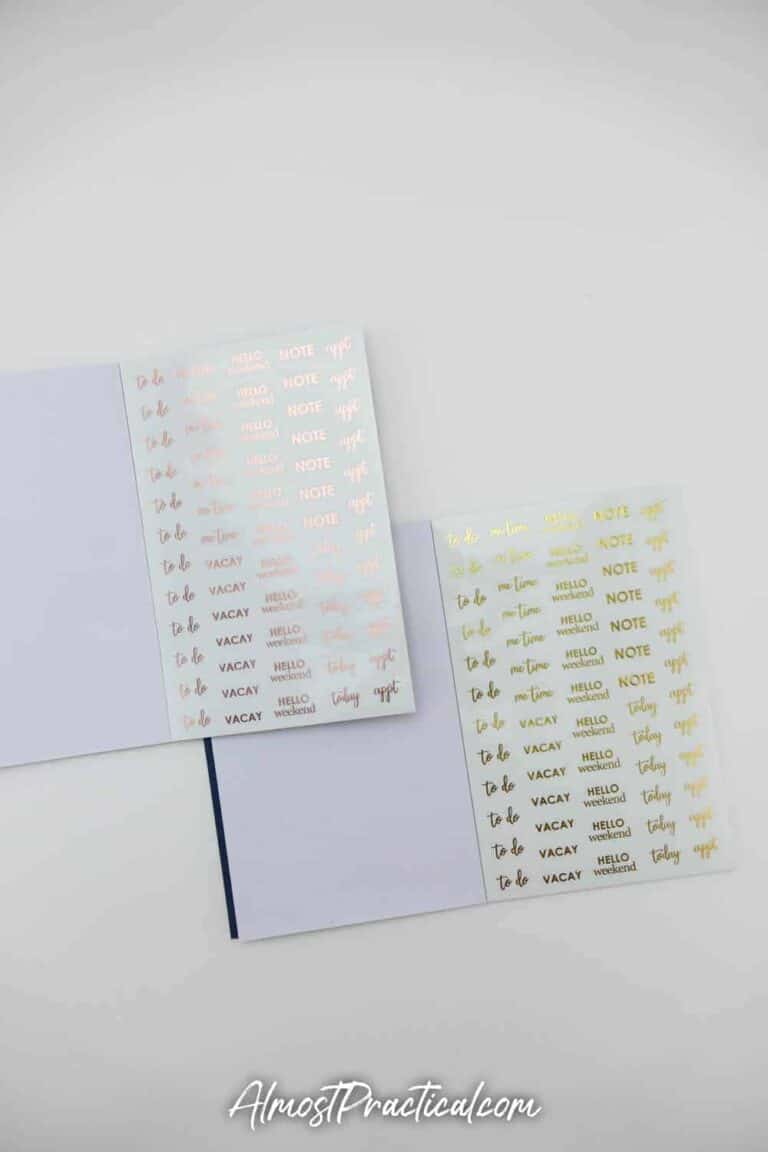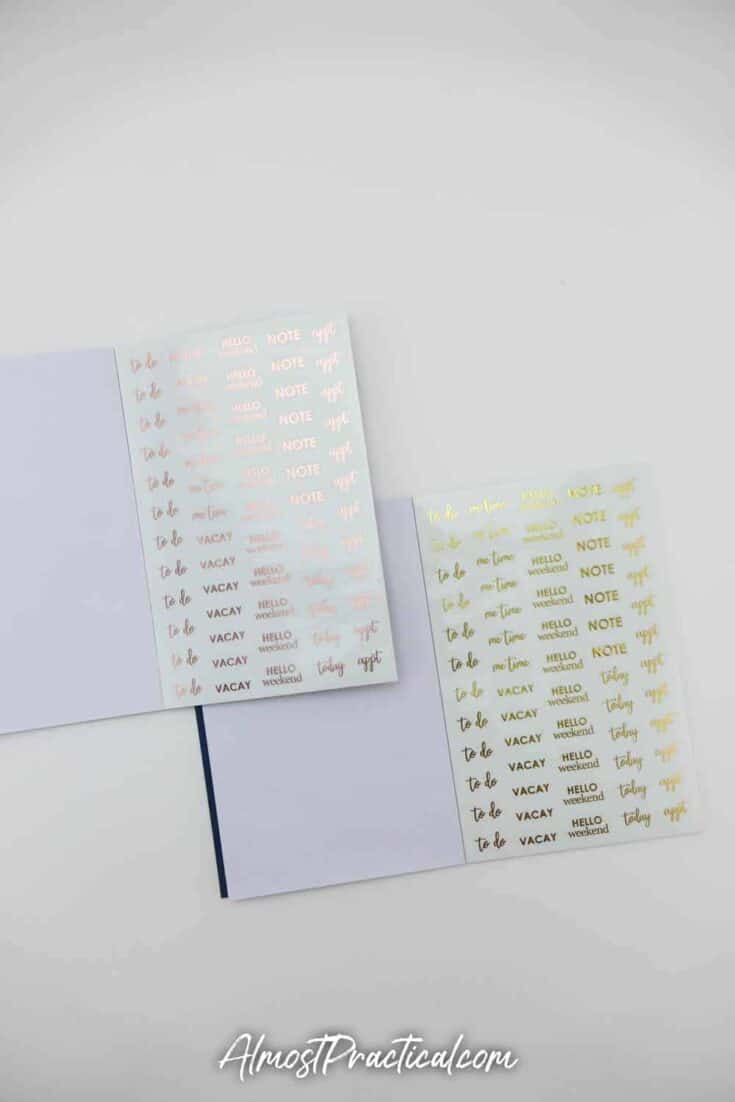 Here you find little event type heading stickers – including to do, note, today, appt, etc.
Page 8 – Weekends, Vacation, and Travel
Use these stickers to highlight your time off. (sorry for the blurry photo!)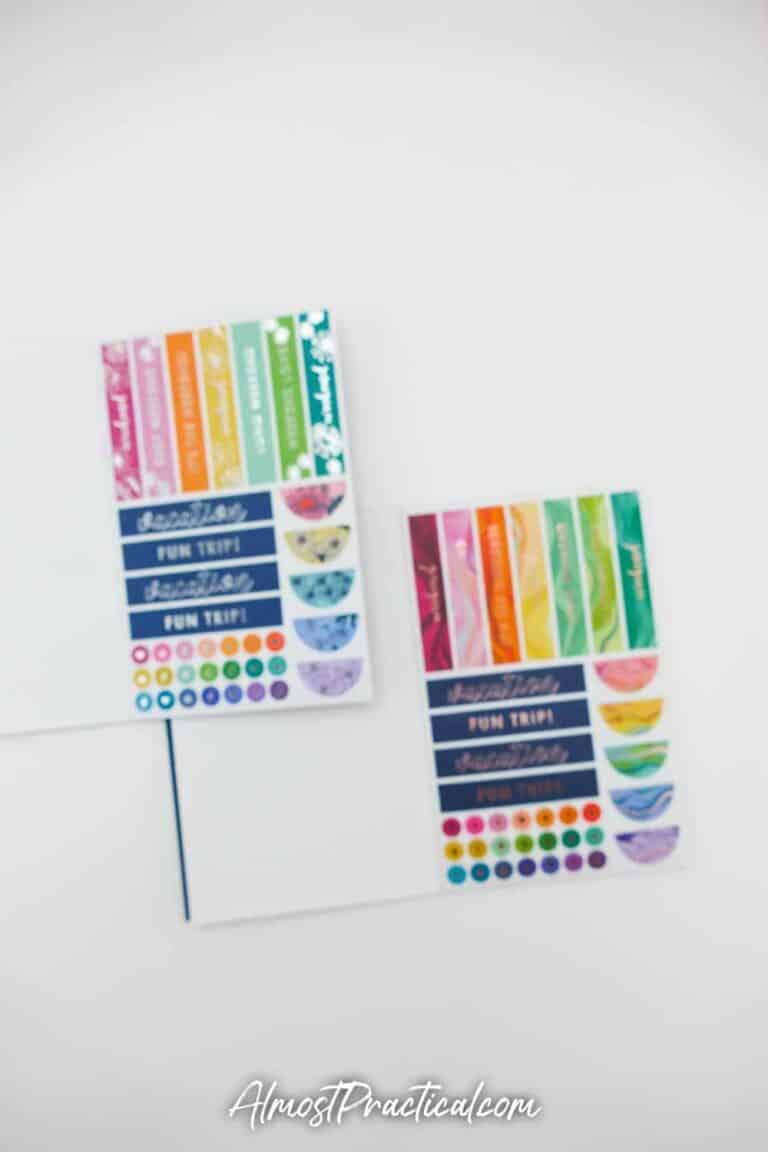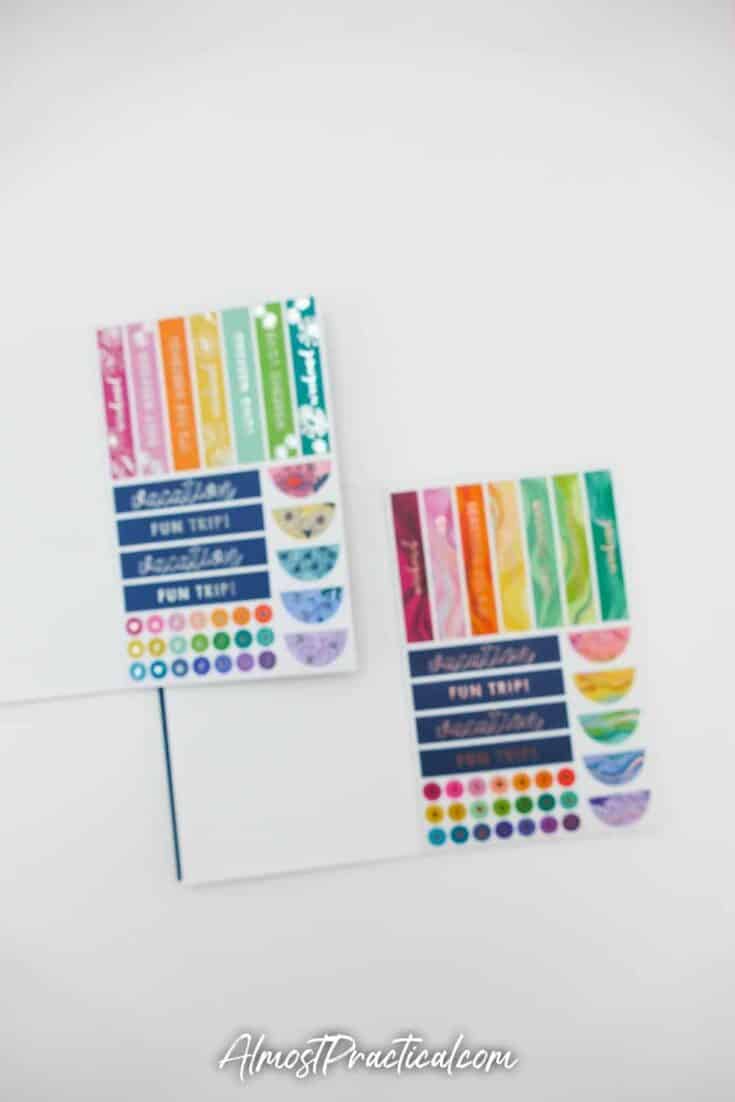 Page 9 – Flags in Cool Colors
Similar to page 2, this page of stickers features lots of flags in the cooler colors of greens, blues, and darker purples.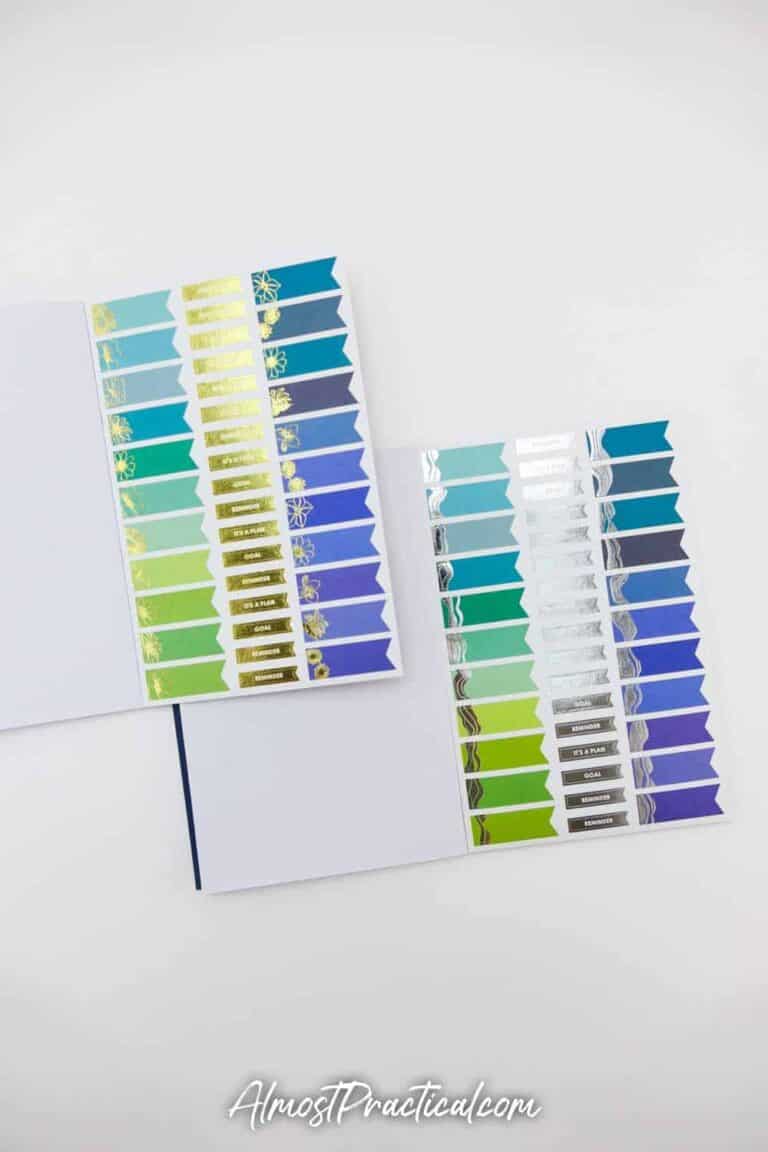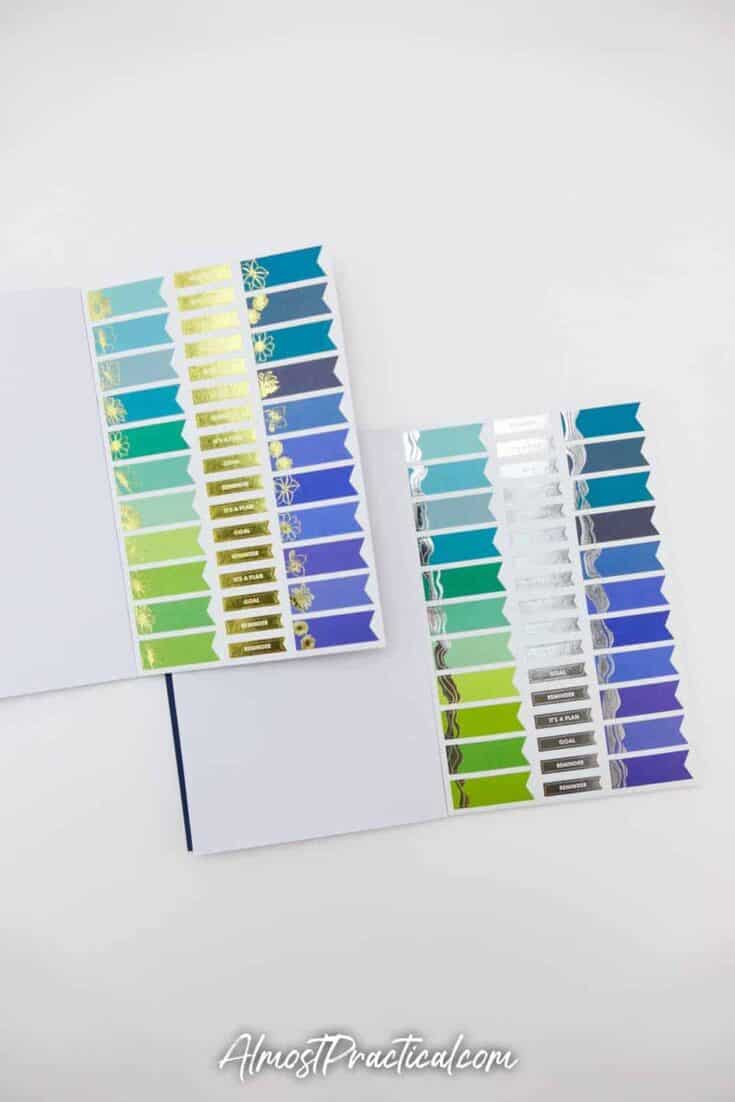 Page 10 – Hearts and Large Boxes
Page 10 includes hearts and rectangular boxes you can use for notes or to highlight an event.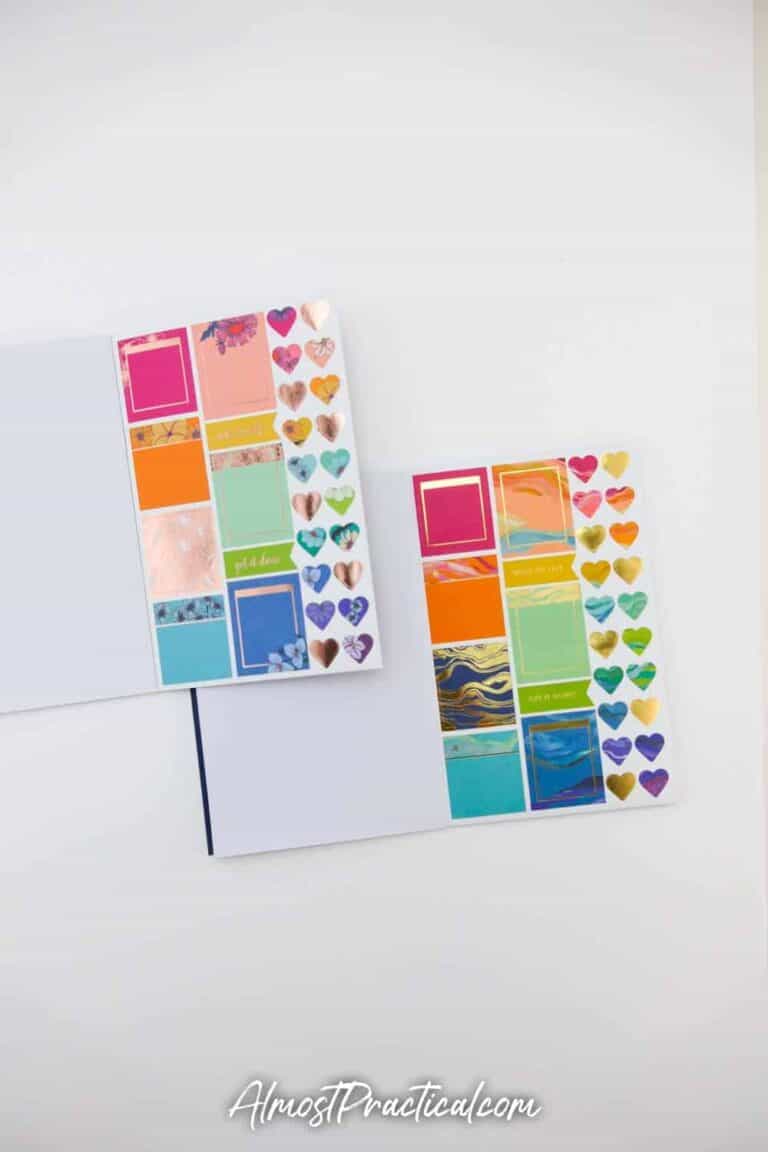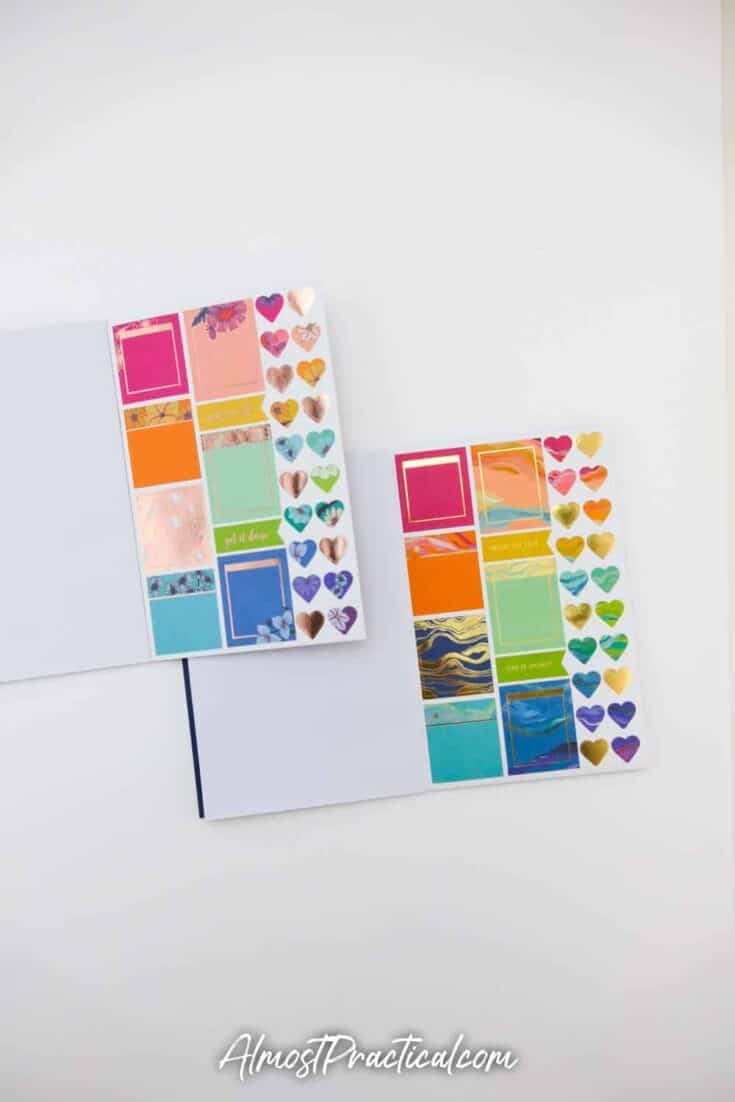 Page 11 – Washi and Small Circles
I wish there were multiple page elevens. This page includes pretty washi style stickers that you can use as borders on your LifePlanner pages.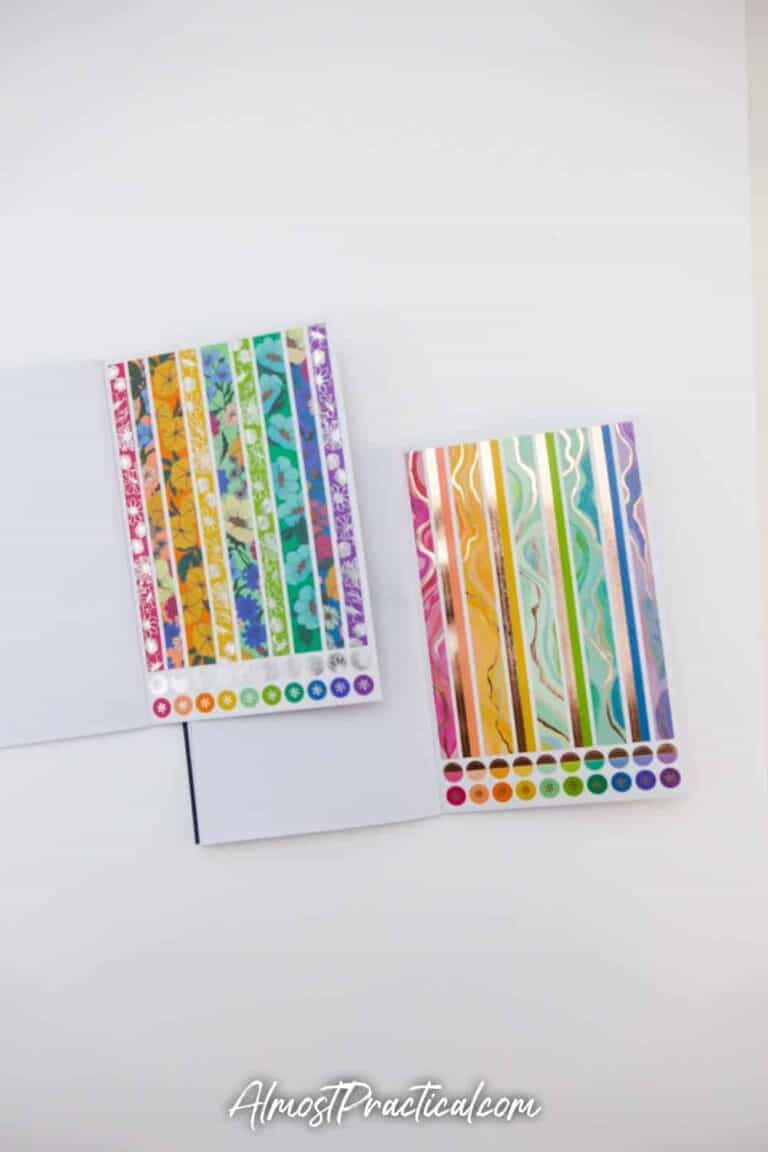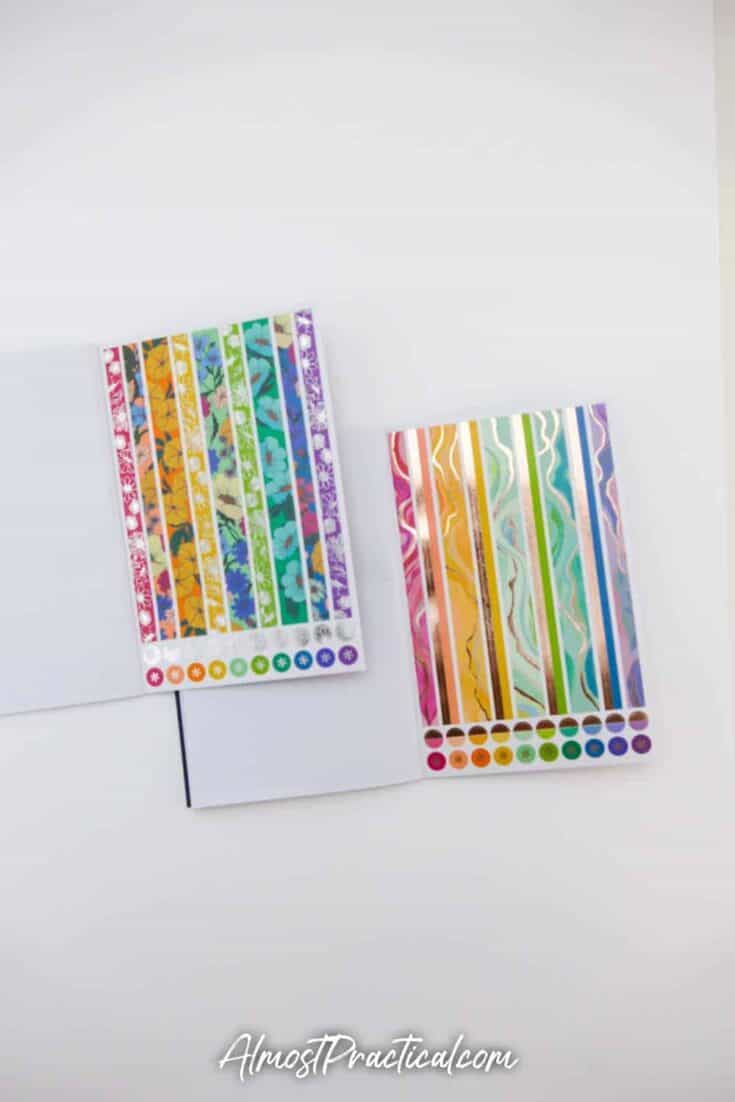 I often use these vertically in weeks where we switch from one month to the next.
Page 12 – Boxes and Banners
The final page features more square and rectangular boxes and some banners as well.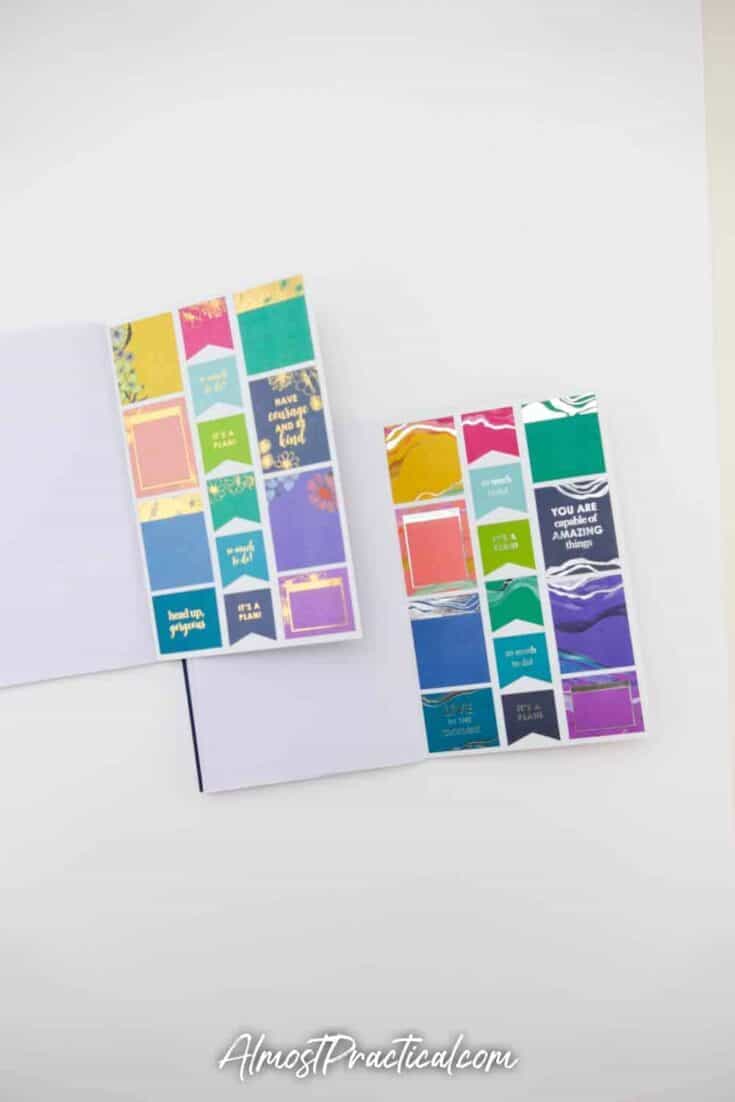 Get One Book or Both
There is no hard and fast rule about ONLY using the sticker book that matches your planner. 😉
You can certainly use Flower Power stickers in your Layers Daily Duo or LifePlanner and vice versa.
Feel free to spice things up a little!
Which is Your Favorite Collection?
Which Erin Condren pattern is your favorite? Let me know in the comments below.
Pin this to your favorite Erin Condren Review Board on Pinterest