Erin Condren Valentine's Day Bundle and LifePlanner Cover Review
This post may contain affiliate links which means I make a commission if you shop through my links. Disclosure Policy
Disclosure: I received product from Erin Condren for purposes of this post. All opinions are my own.
Today I am so excited to show you the Erin Condren Valentine's Day Bundle and one of the new Valentine's Day LifePlanner covers in the Love Grows pattern.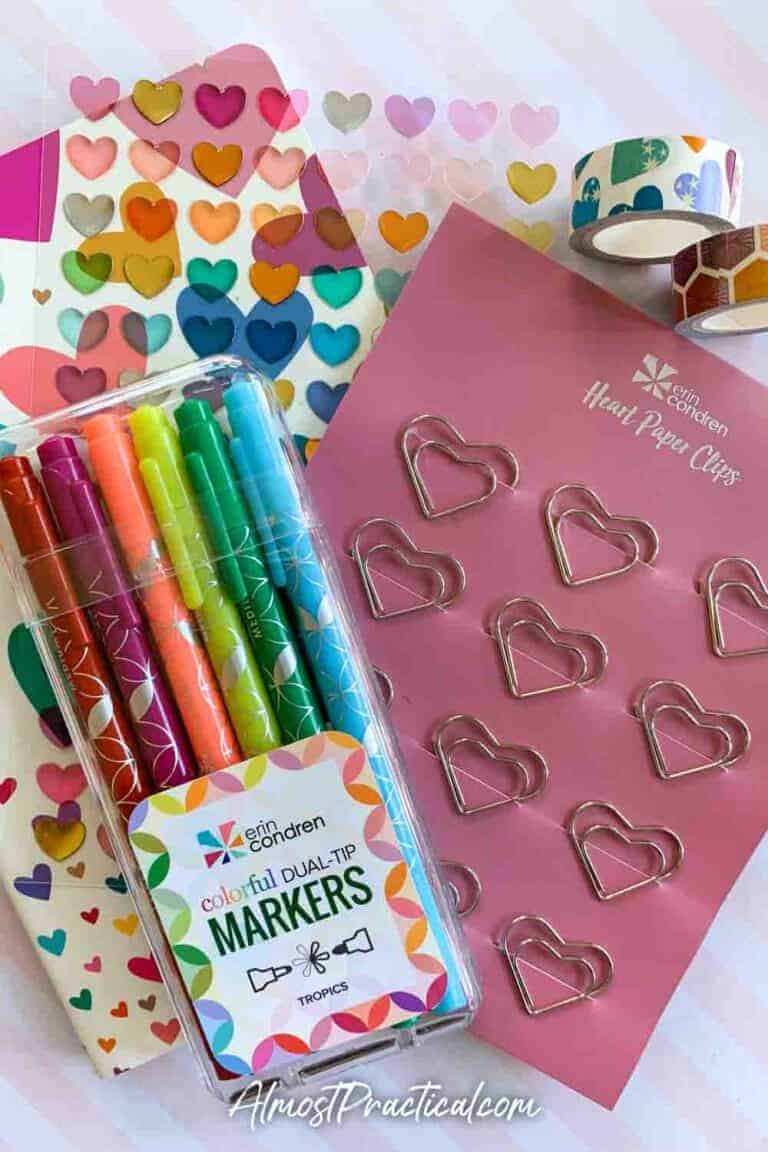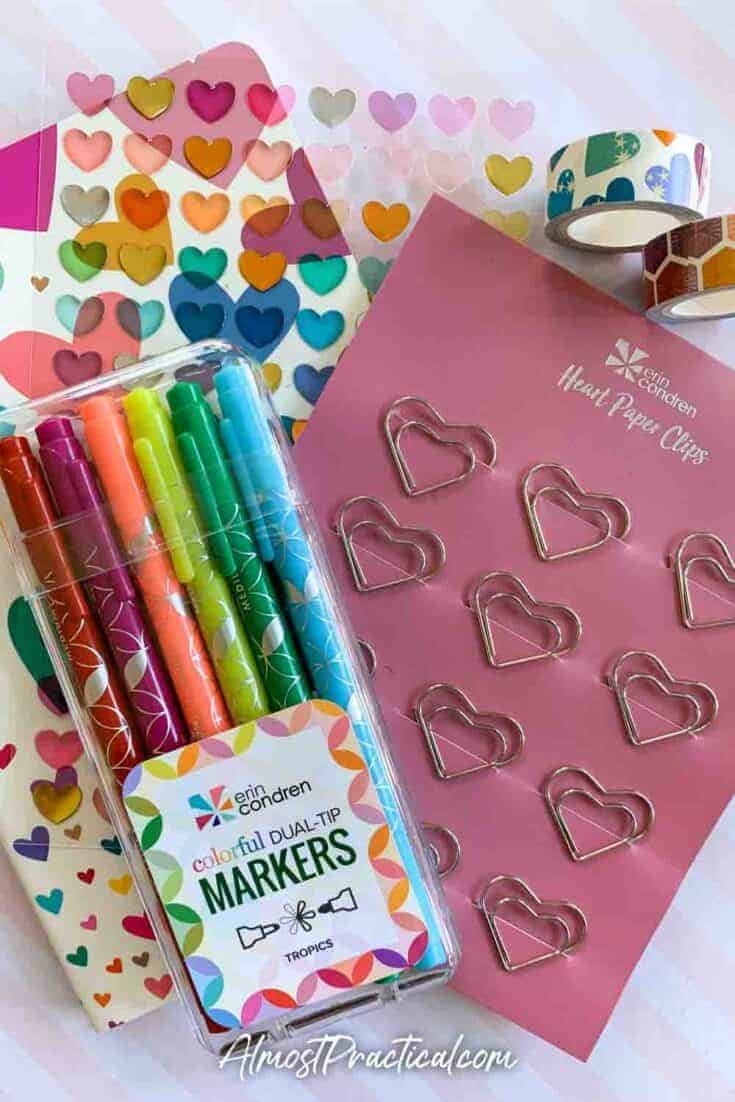 The Valentine's Day Bundle includes a collection of heart themed planner accessories that bring a little brightness to the cold month of February.
This is what is inside:
Silver Heart Paper Clips
Paper Tape Duo Sparkle Heart & Hexagon
Share the Love Petite Planner
We Heart Planning High Gloss Sticker Sheet
Dual-Tip Markers – Tropics 6pk
Of course you can buy each item separately but if you buy the bundle you get a bit of a discount – and bundles are so much more fun!
And the Valentine's Day Bundle makes a great gift, too.
So – let's break it down a bit, shall we?
Watch the Video
You can see everything up close and personal here – or scroll below to read my review.
Silver Heart Paperclips
Nothing says love like a heart shaped paperclip – and you get 12 of them in this bundle.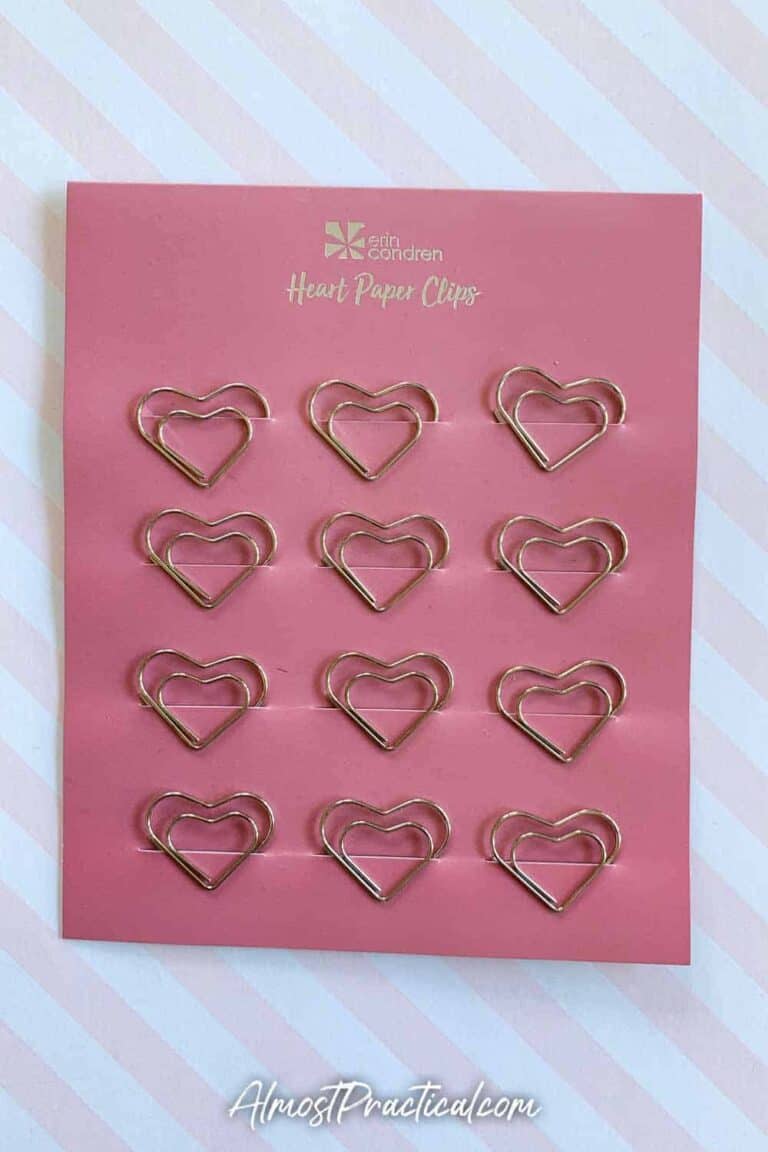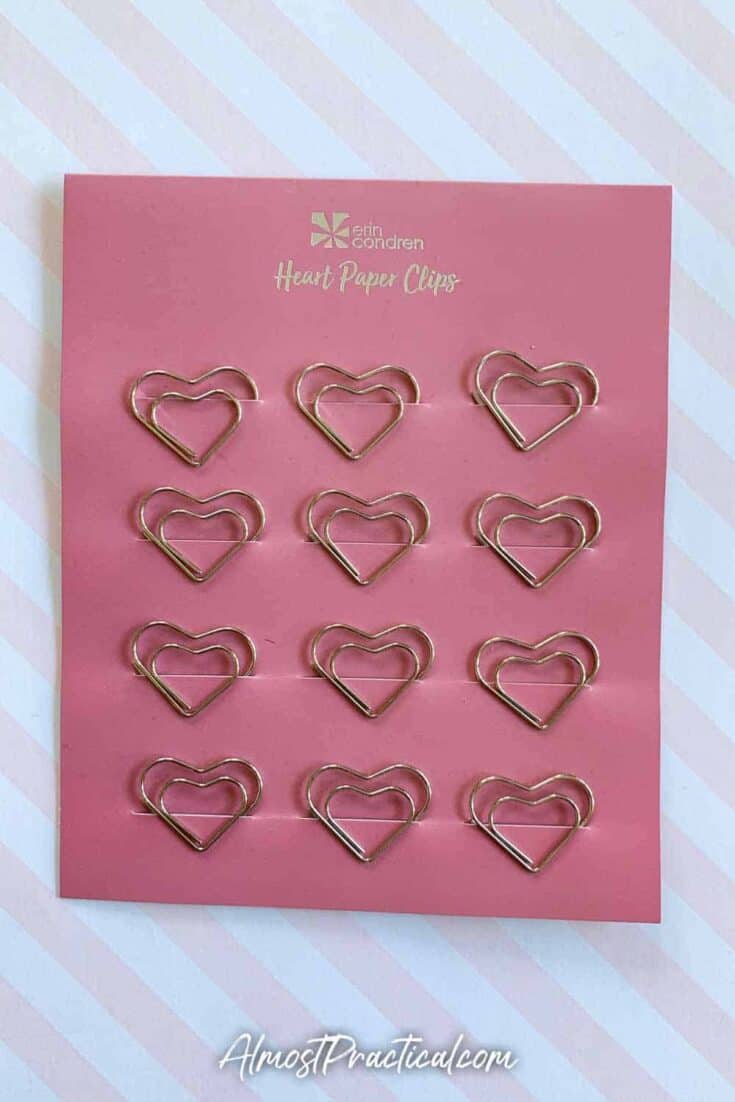 I use paperclips for all sorts of things – and these heart shaped cuties do great duty as bookmarks.
In my Erin Condren LifePlanner, I like to use these to clip the goal pages for each month to the actual month tab so that when you flip the month tab, you open right up to the month spread. (I know – only LifePlanner users will know exactly what I am talking about).
Erin Condren Paper Tape: Sparkle Heart and Hexagon
This "paper" tape is Erin Condren's take on washi tape. It is fun to use and is definitely more papery than standard washi tape.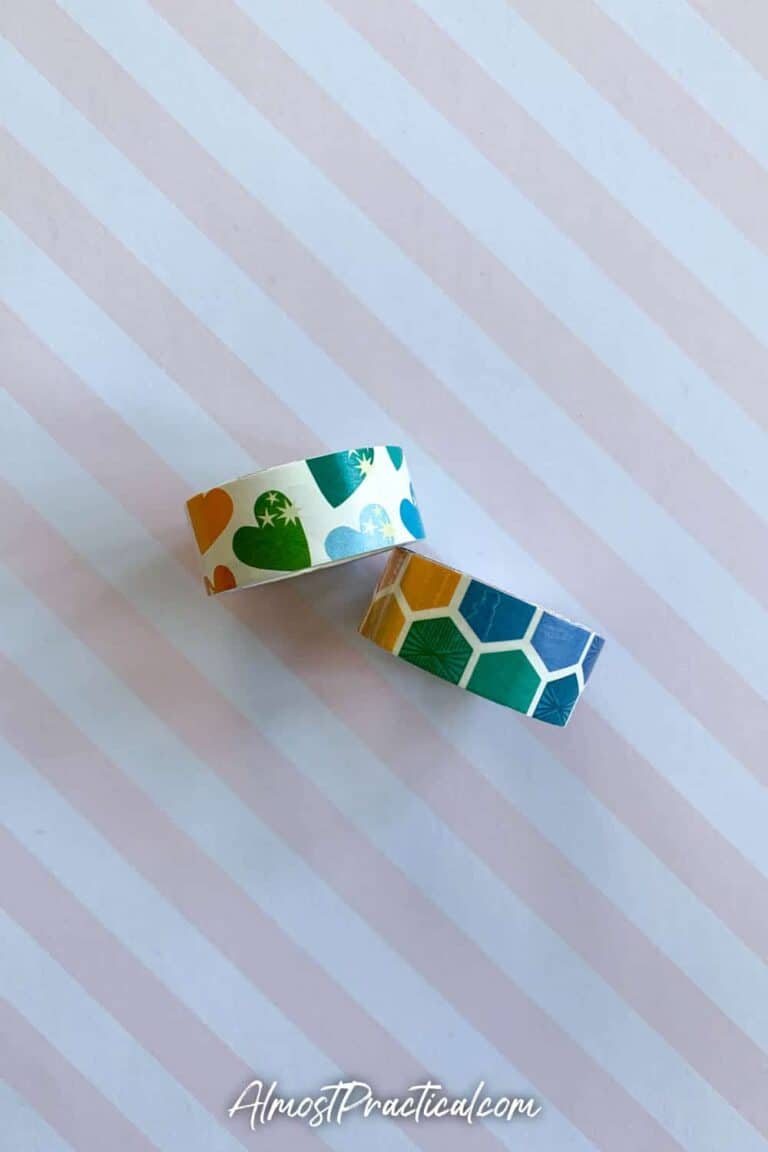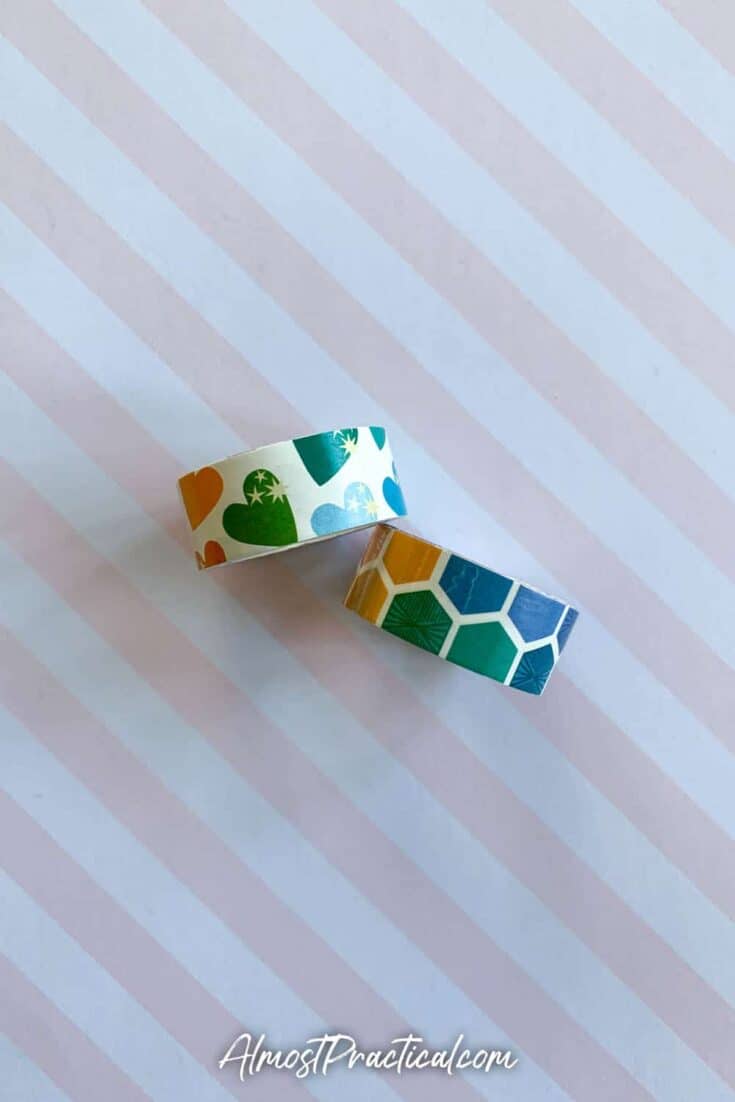 I already own several rolls and these two patterns are nice addition to my collection.
Hint: Washi tape is a great little addition to your cart if you need something worth just a few dollars to meet the free shipping minimum on your order!
Share The Love Petite Planner
If you watch my unboxing video, you will see that I was quite pleasantly surprised with the Share The Love Petite Planner.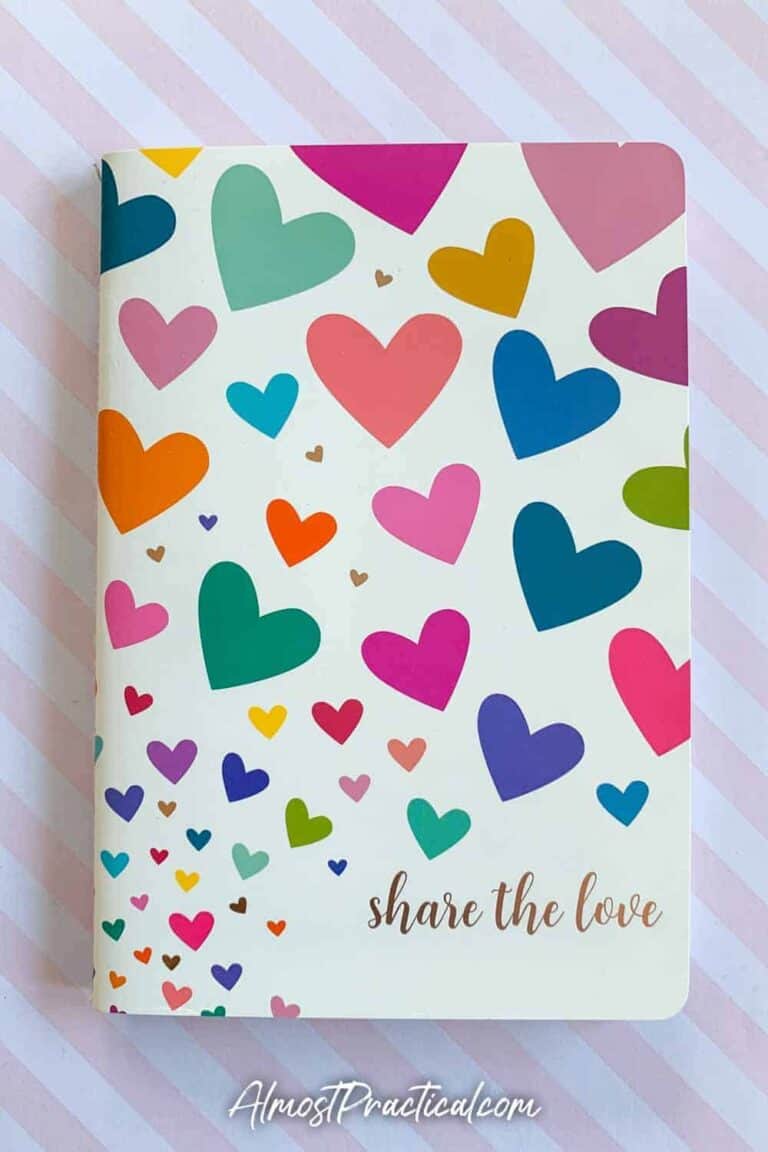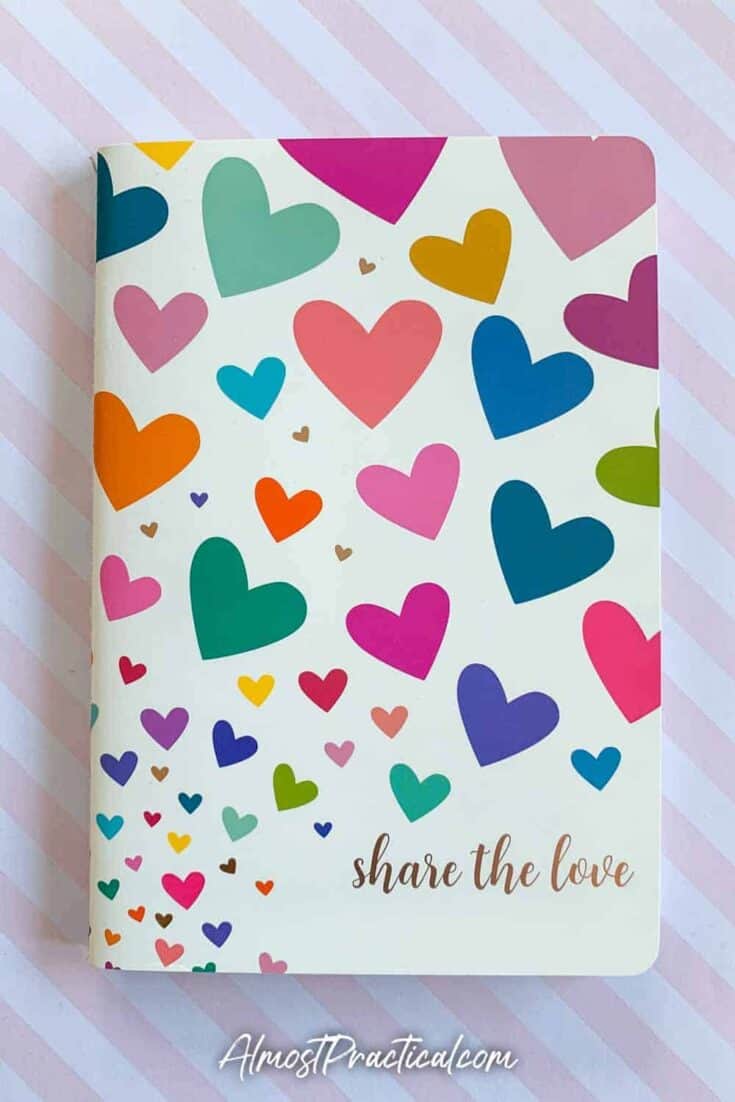 This Petite Planner is unique in that it is designed for you to record your memories of another special person in your life.
This could naturally be your significant other – but you could create it for your friend, sibling, child, or even for yourself.
It is such a great way to show someone how much you appreciate them.
The words and photos you record in this Petite Planner are very personal and the effort that you will put in to make this memory book speaks volumes.
We Heart Planning High Gloss Sticker Sheet
This sheet of high gloss heart stickers is a fun way to add accents to your planners.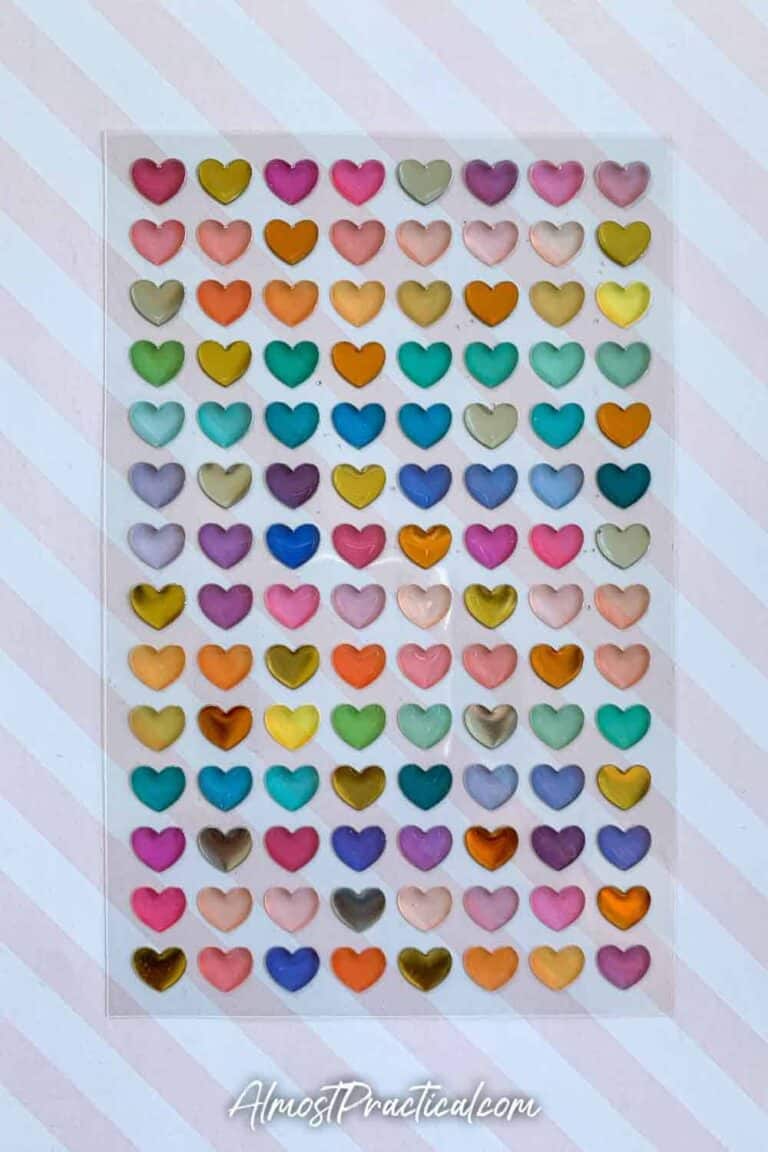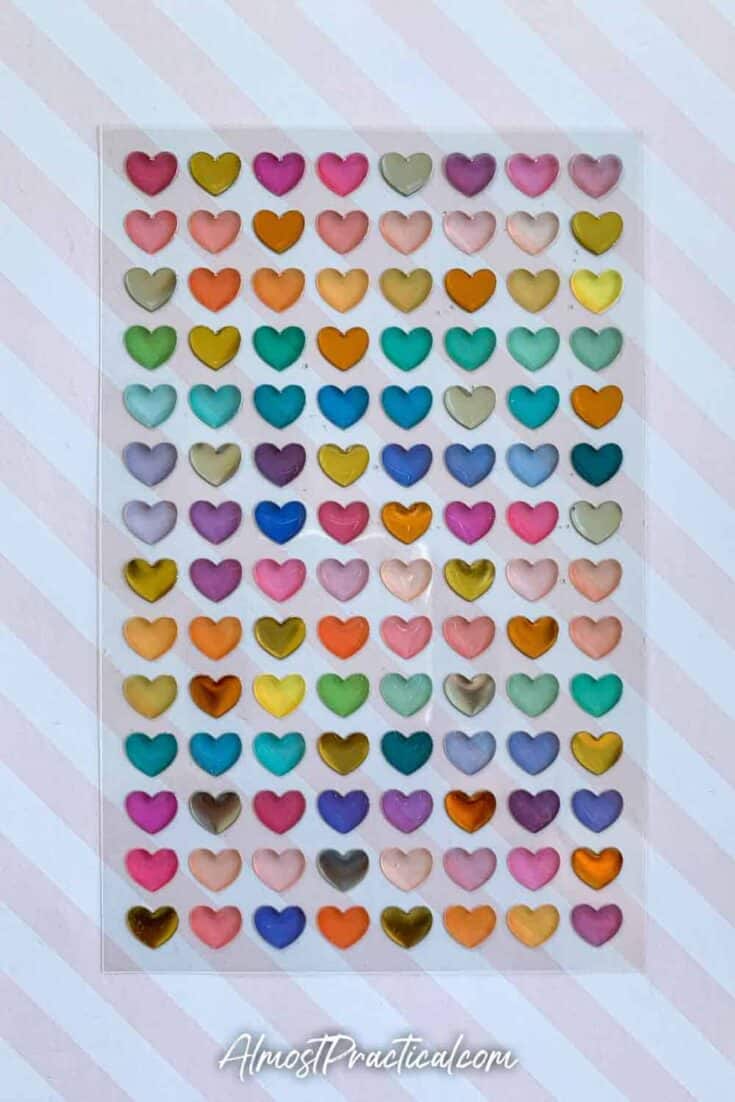 The We Heart Planning sticker hearts are colorful, translucent, slightly raised, and add little pops of color throughout your February layouts.
Dual Tip Markers – Tropics
Erin Condren Dual Tip Markers are among my favorite writing tools for my planners.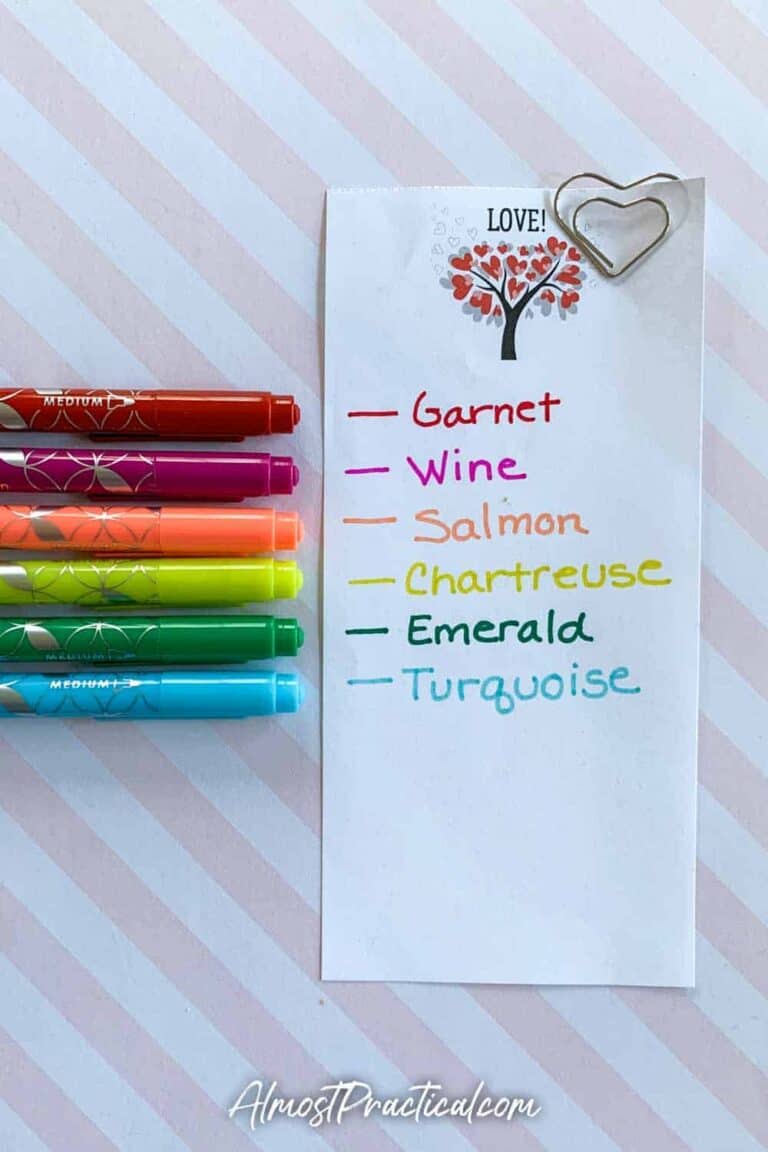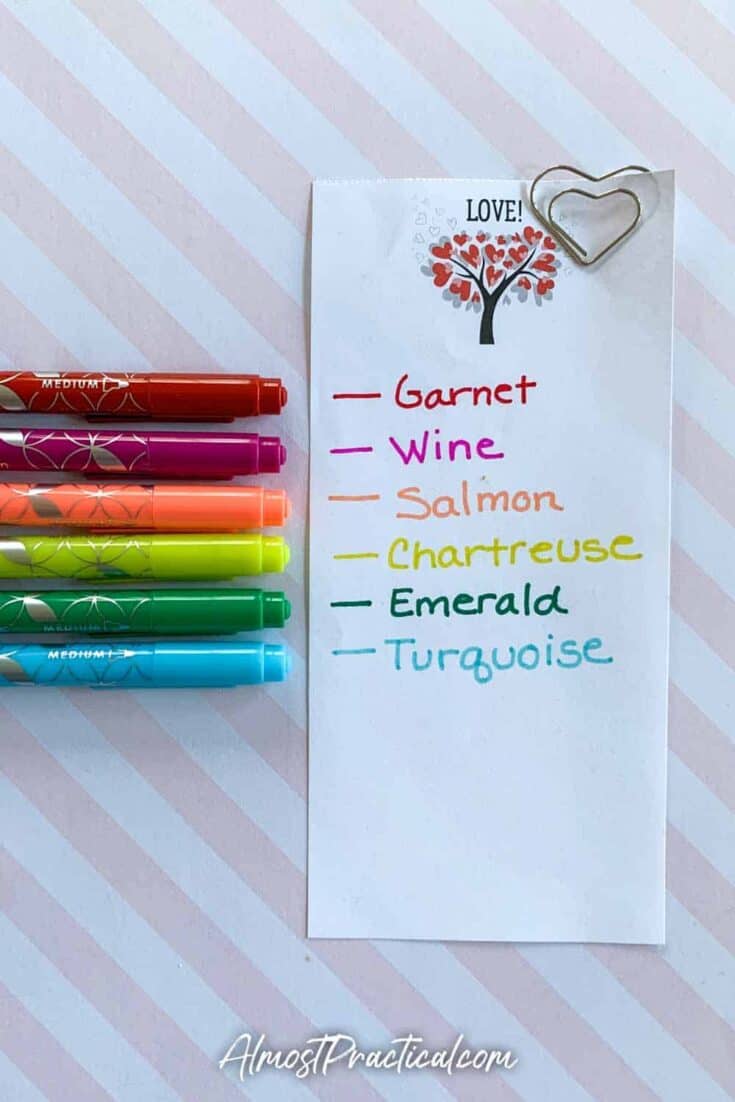 The thicker side is great for creating headlines and the thin side is perfect for detailed writing and drawing.
I find that they do not bleed through the paper in my LifePlanner, so I don't have to worry about ruining another spread.
You can use the Tropics colors that are included in this Valentine's Day Bundle all year round. These are the ones inside:
Garnet
Wine
Salmon
Chartreuse
Emerald
Turquoise
As always, they come in a convenient plastic carrying case so you can take them with you on the go.
Erin Condren LifePlanner Covers for Valentine's Day
The LifePlanner Valentine's Day covers are not included in the Bundle but I do have to mention them because they are beautiful.
As you might know, the covers on the coiled LifePlanners, Deluxe Monthly Planner, and coiled notebooks are interchangeable.
Over time, you can build up a collection of covers and dress up your planners for different seasons and holidays.
This year, there are a bunch of new Valentine's Day patterns that you can customize to your liking.
I chose the Love Grows cover (which is what you see here) and picked the Garnet as the main color and Blush as the accent color to customize.
For Your Valentine, Galentine, or Palentine
The Erin Condren Valentine's Day Bundle makes a perfect gift for a Valentine or a Galentine – for anyone who loves to plan!
Happy Planning!
Be sure to check out the current Erin Condren sale info here.