10 Silverware Drawer Organizers to Keep Your Kitchen Organized
This post may contain affiliate links which means I make a commission if you shop through my links. Disclosure Policy
Your silverware drawer is one of the most used drawers in your kitchen. Here are a few options for organizers to help you keep it organized.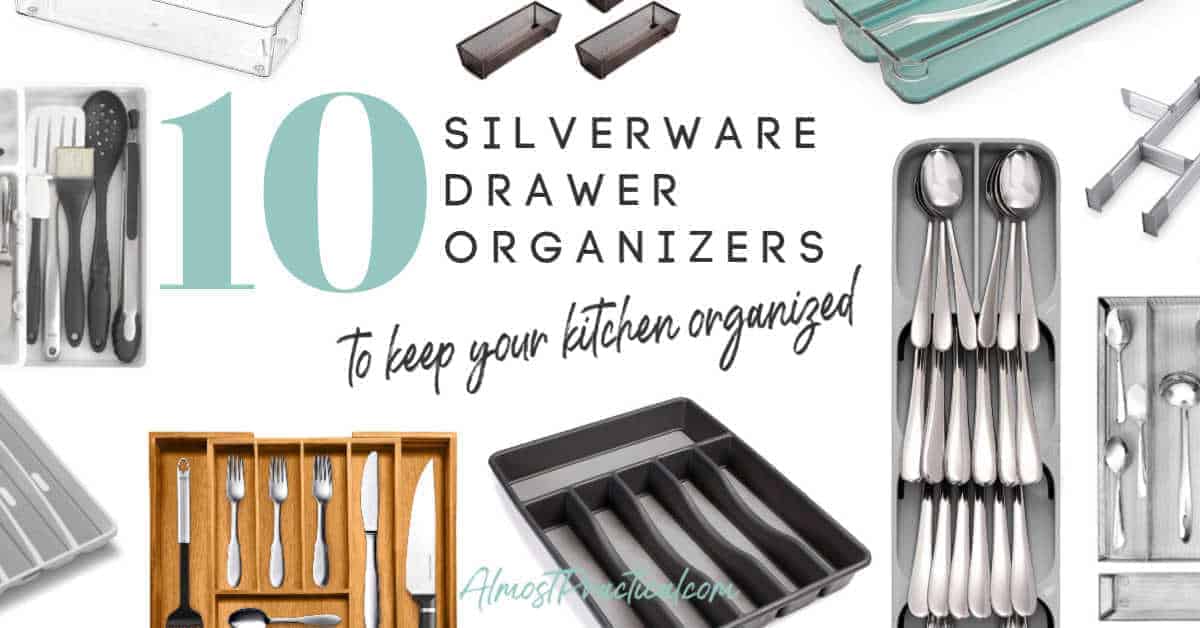 10 Best Silverware Drawer Organizers
Things to Consider Before You Shop
Finding the right organizer for your kitchen cutlery is tough.
But if you keep a few things in mind before you get out there and shop then you have a better chance of being satisfied with your purchase.
This article explains how to organize your silverware drawer and also gives you some tips on measuring the drawers and picking something that works for your situation.
The two most important things are:
Always measure the inside dimensions of your drawers and
Measure your silverware too.
You need to do this so that you can be confident that
the drawer organizers that you choose will actually fit inside your kitchen drawer AND
that your silverware will actually fit inside the organizers.
Now let's look more closely at some of the options, shall we?
1 – Simple Rubbermaid Silverware Tray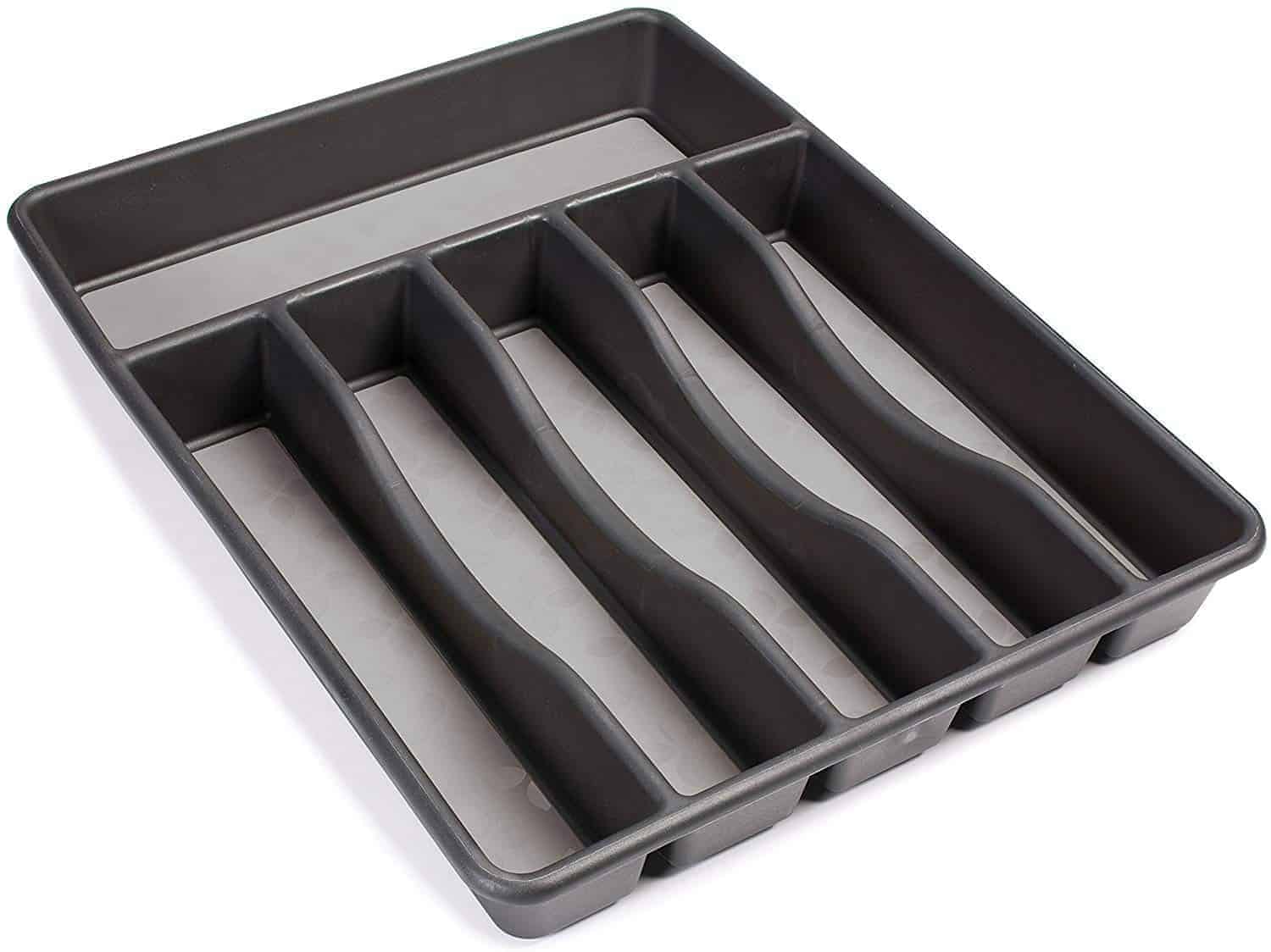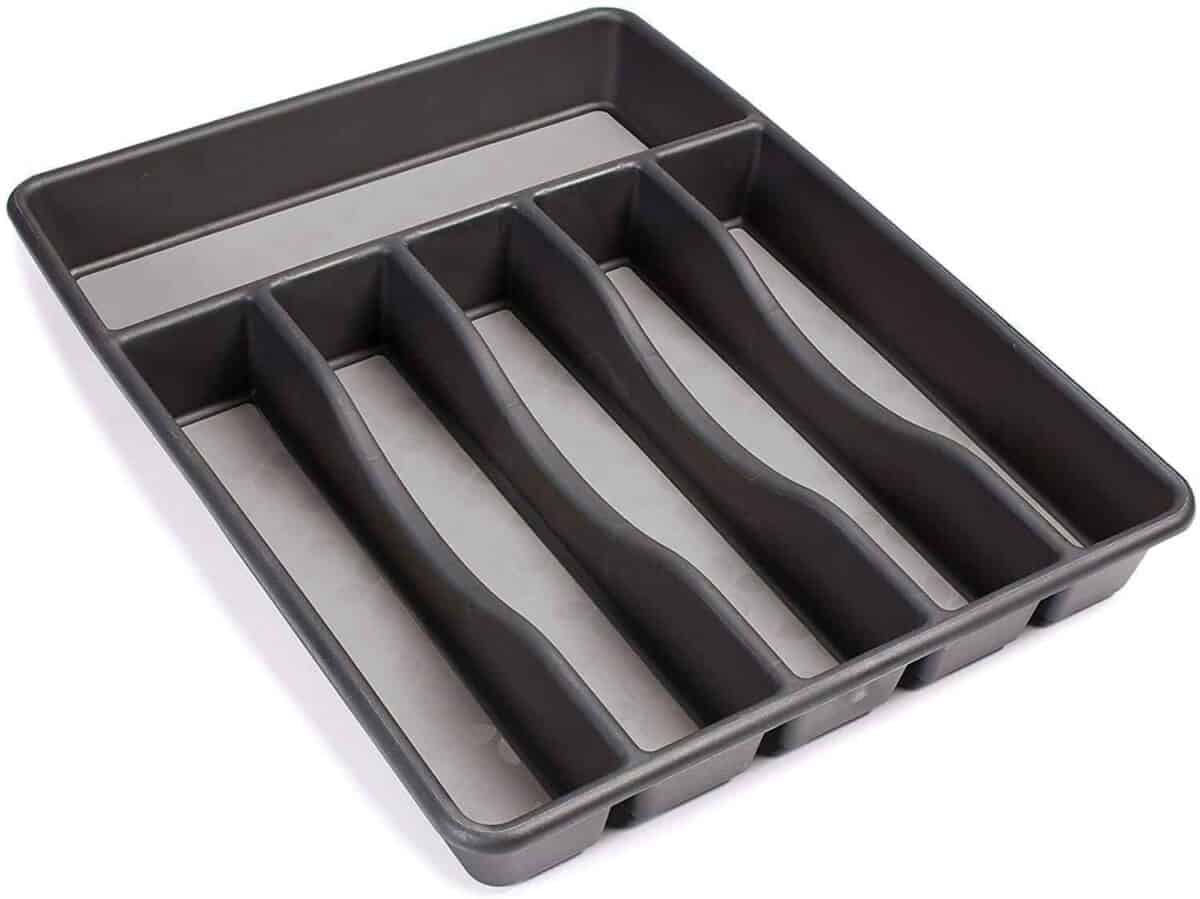 The Rubbermaid brand is well known for it's options in storage solutions for all rooms in your home.
This simple Rubbermaid cutlery organizer is both useful and affordable.
It's basic but it gets the job done.
2 – Joseph Joseph Cutlery Drawer Organizer


This Joseph Joseph drawer organizer offers a unique space saving design.
It takes advantage of what little vertical space there is in your drawer and stacks the silverware over top each other.
One thing to keep in mind is that you can't actually see what type of silverware is on each level – forks, knives, spoons, etc.
Personally, I would add a label onto each level. You could accomplish this in many ways:
3 – Expandable Bamboo Drawer Organizer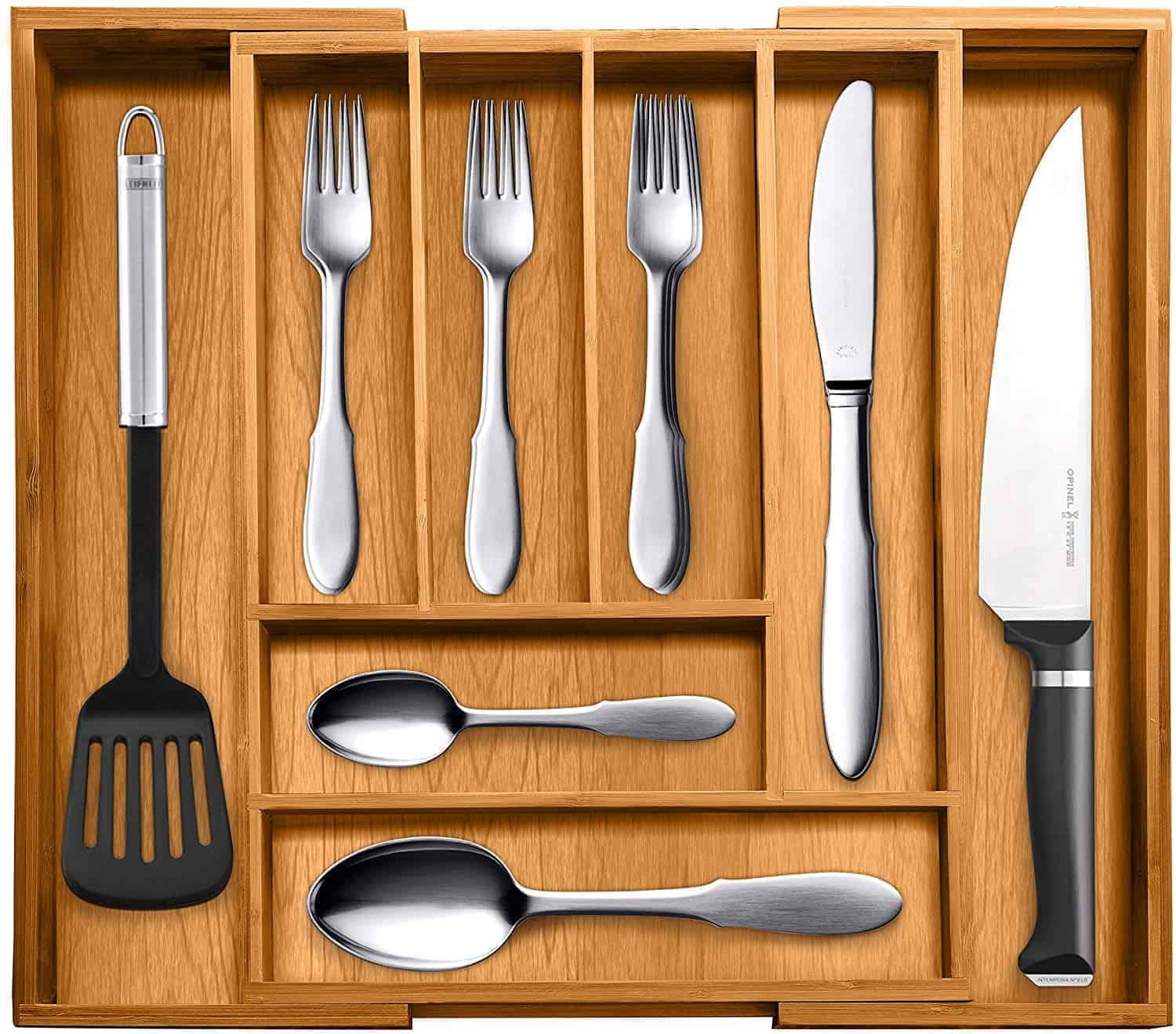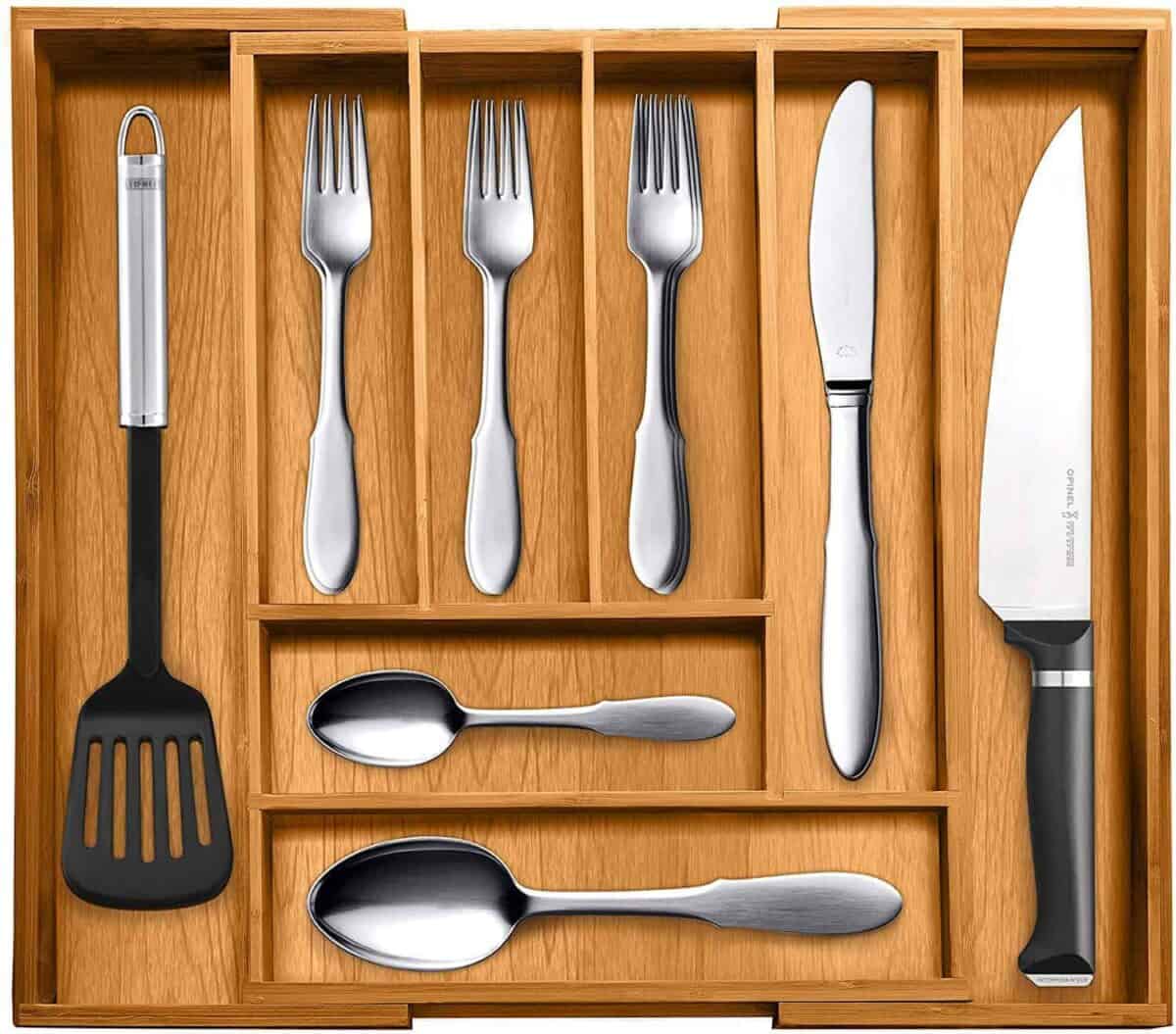 This Bellemain expandable bamboo silverware drawer organizer adds a touch of class to your kitchen.
Two things to keep in mind are that bamboo is a little heavier than plastics so your drawer itself should be pretty sturdy.
Also, make sure your silverware is quite dry when you put it away because water is not good for the finish.
4 – OXO Expandable Drawer Organizer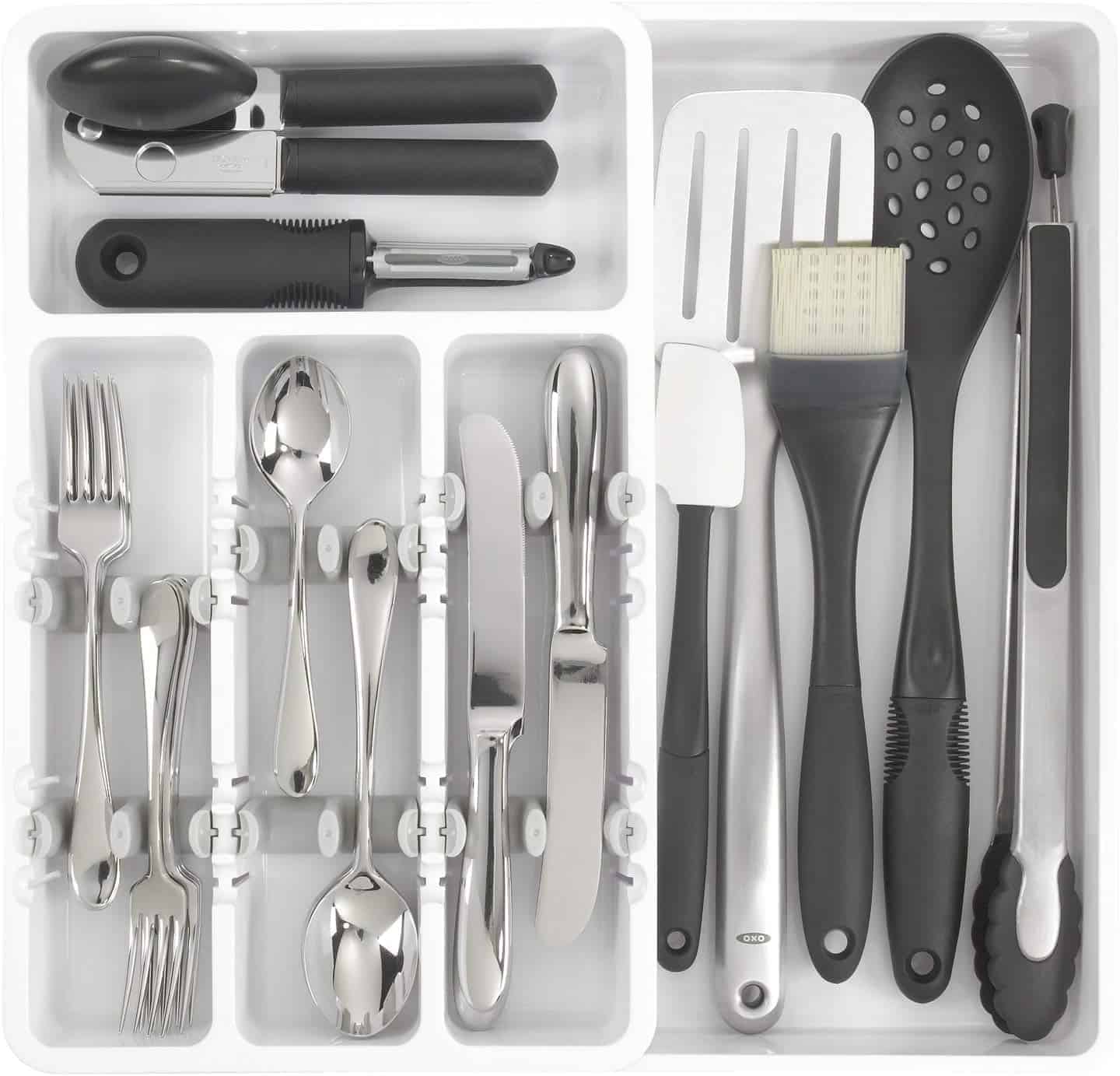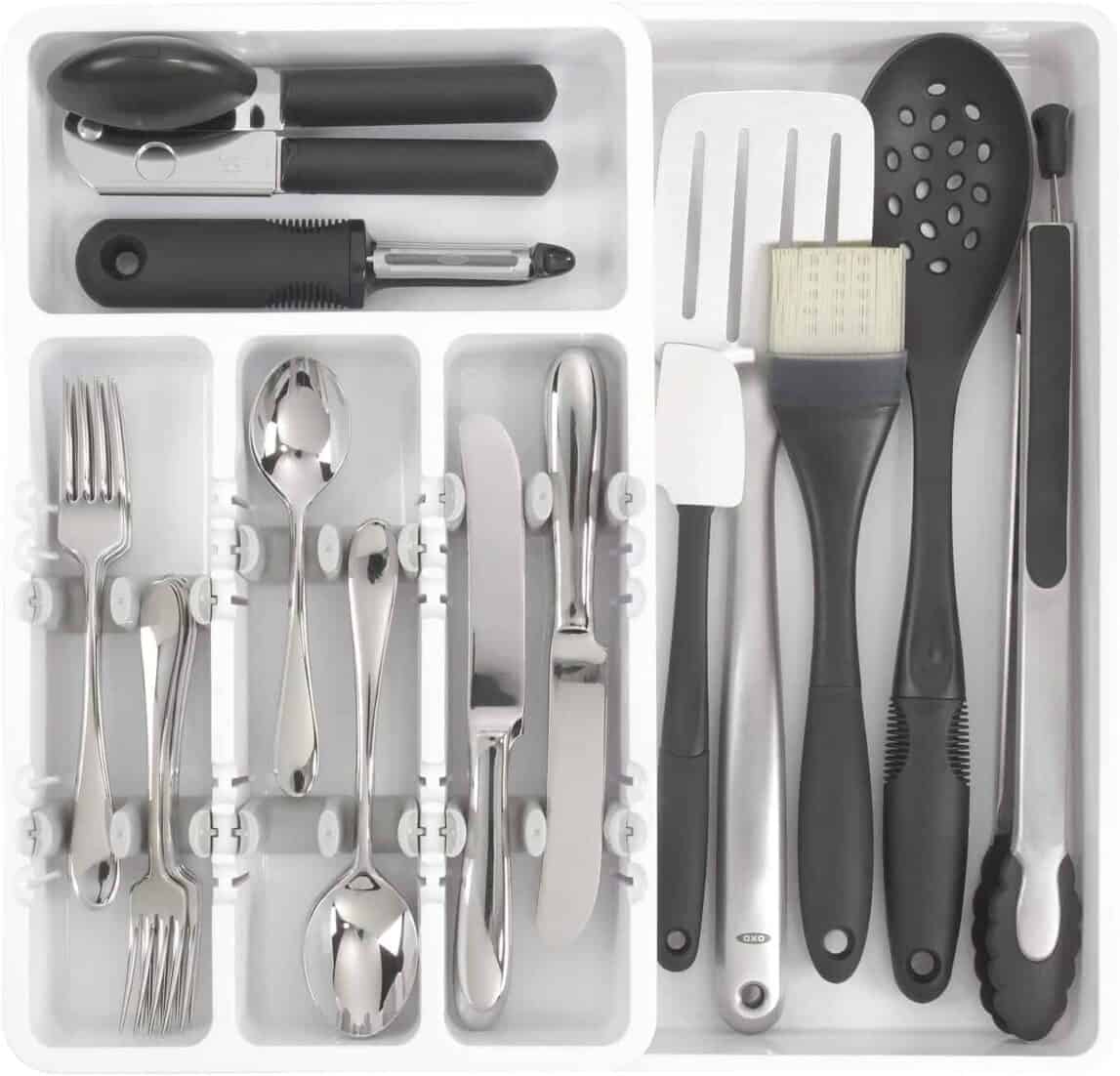 This OXO drawer organizer is both expandable and different.
It has a set of clips inside each compartment so you can fit two sets of utensils in each space.
Again, it is important for you to measure your utensils to make sure they will fit.
5 – MadeSmart Classic Silverware Tray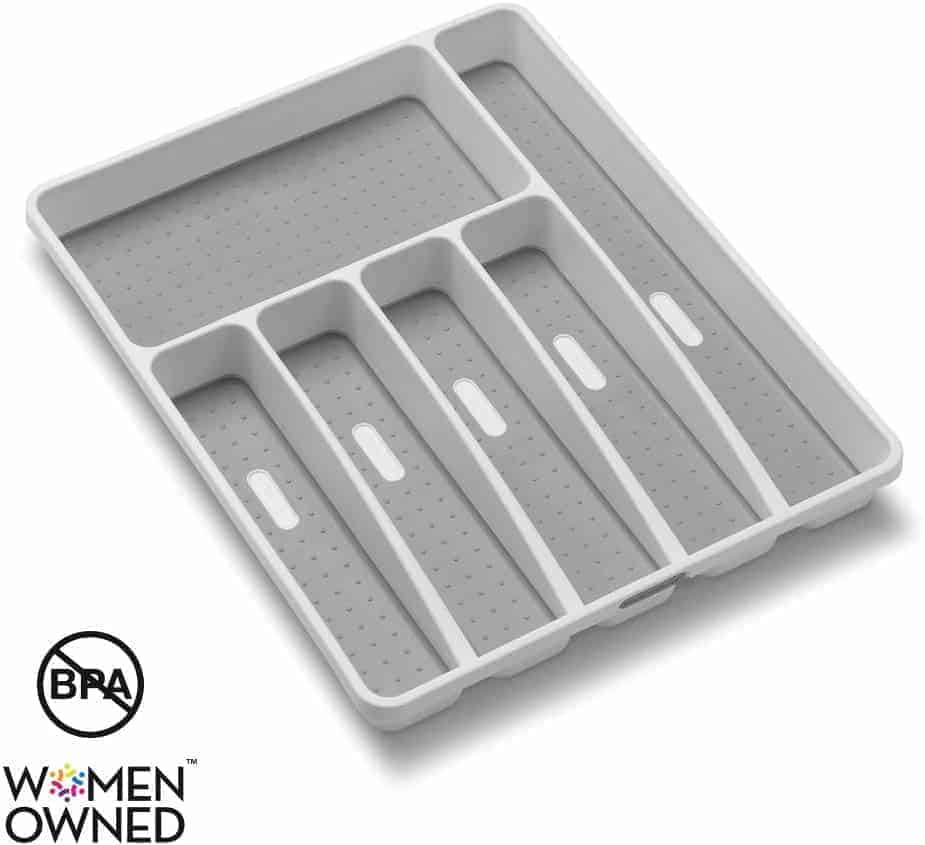 I really like the nonslip bottoms of this MadeSmart silverware tray.
It is simple, neutral, and affordable.
Also nice is the longer compartment for larger utensils.
6 – Mesh Drawer Organizers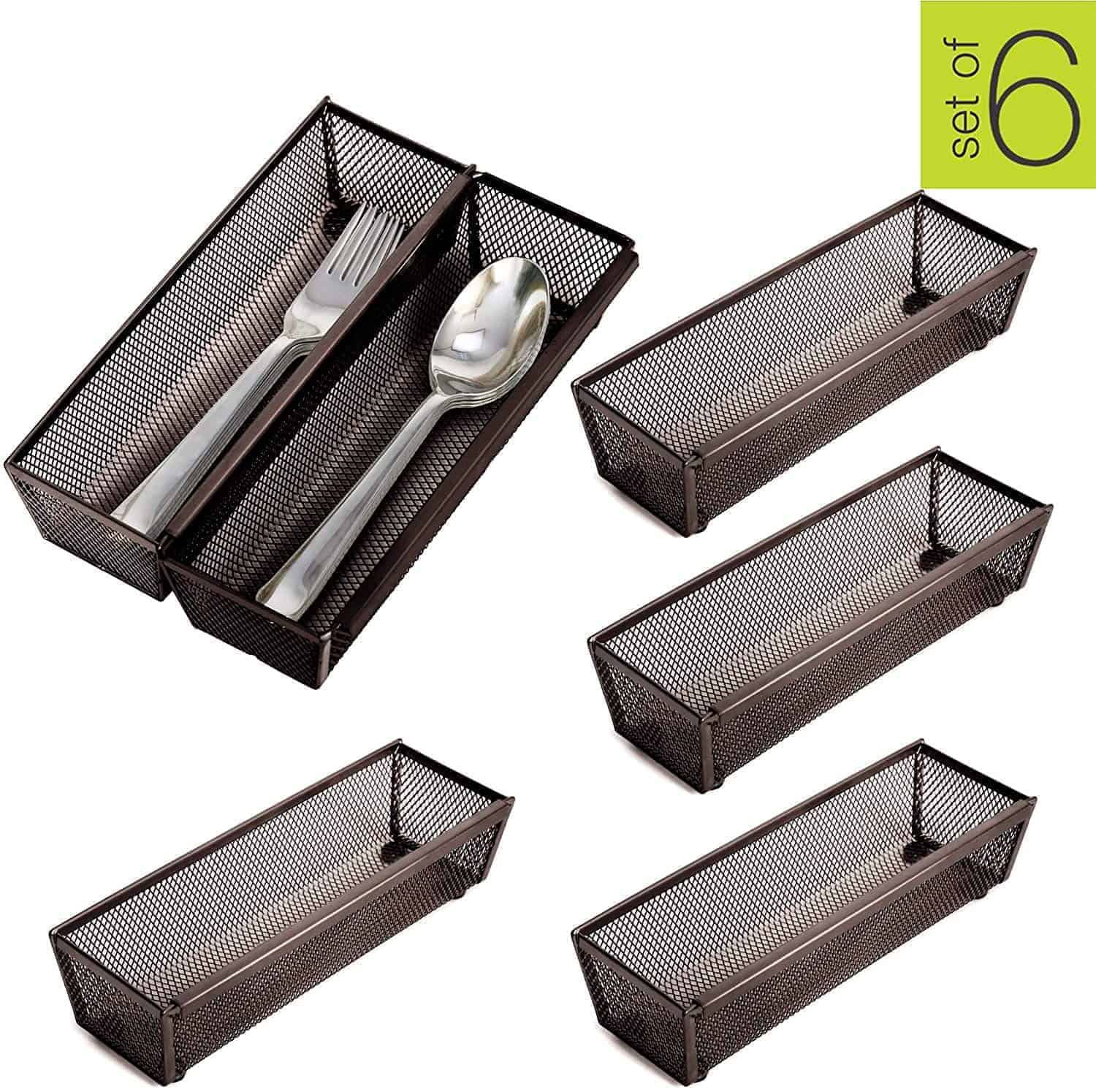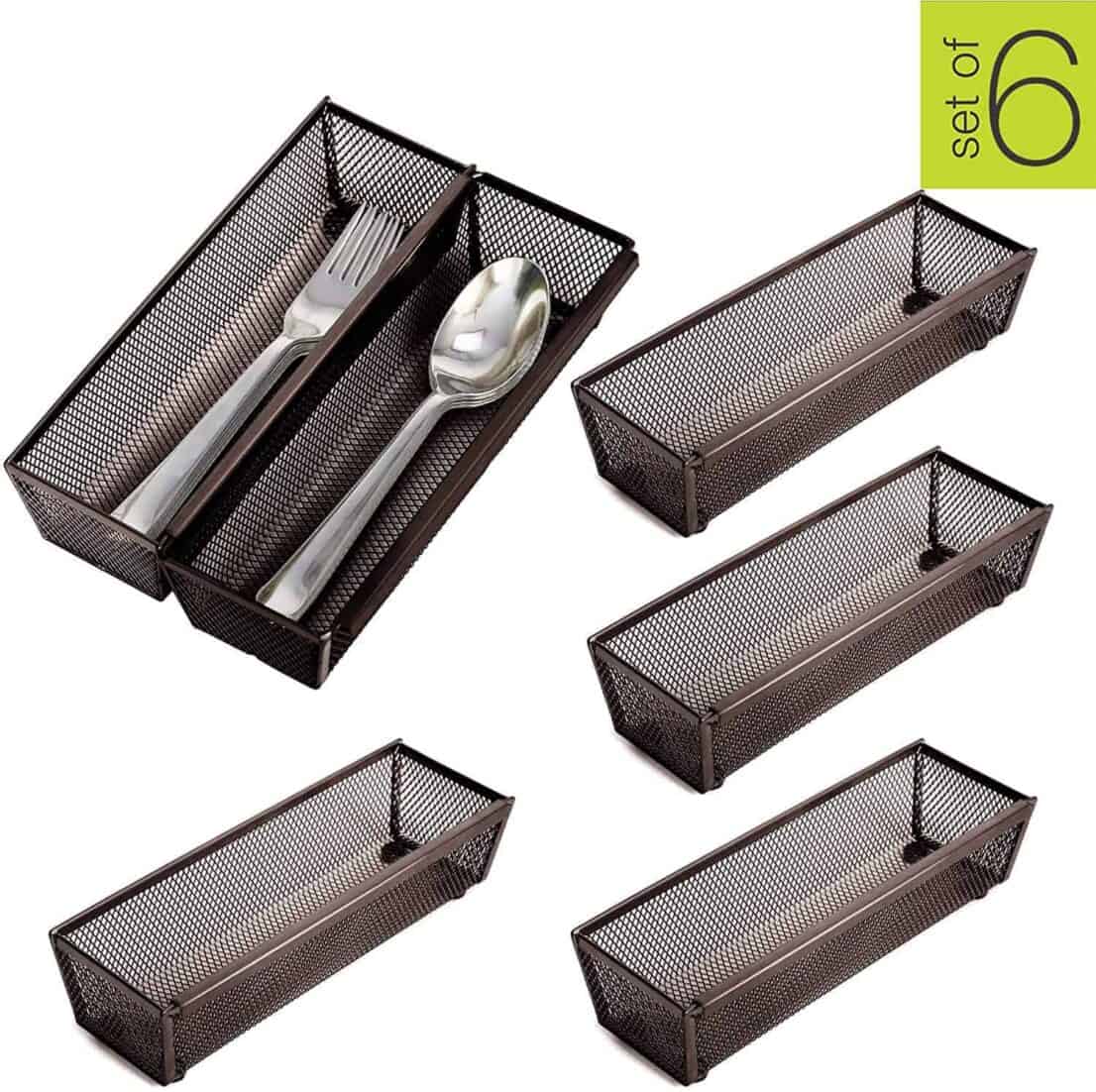 I have a love/hate relationship with mesh drawer organizers.
I LOVE the modern look – especially in these Smart Design Steel units.
But in a kitchen I find them harder to clean than a solid style (as opposed to mesh).
Little crumbs and particles of dust fall through the holes and then you have to clean not only the organizers but the inside of the drawer as well.
7 – Bino Silverware Organizer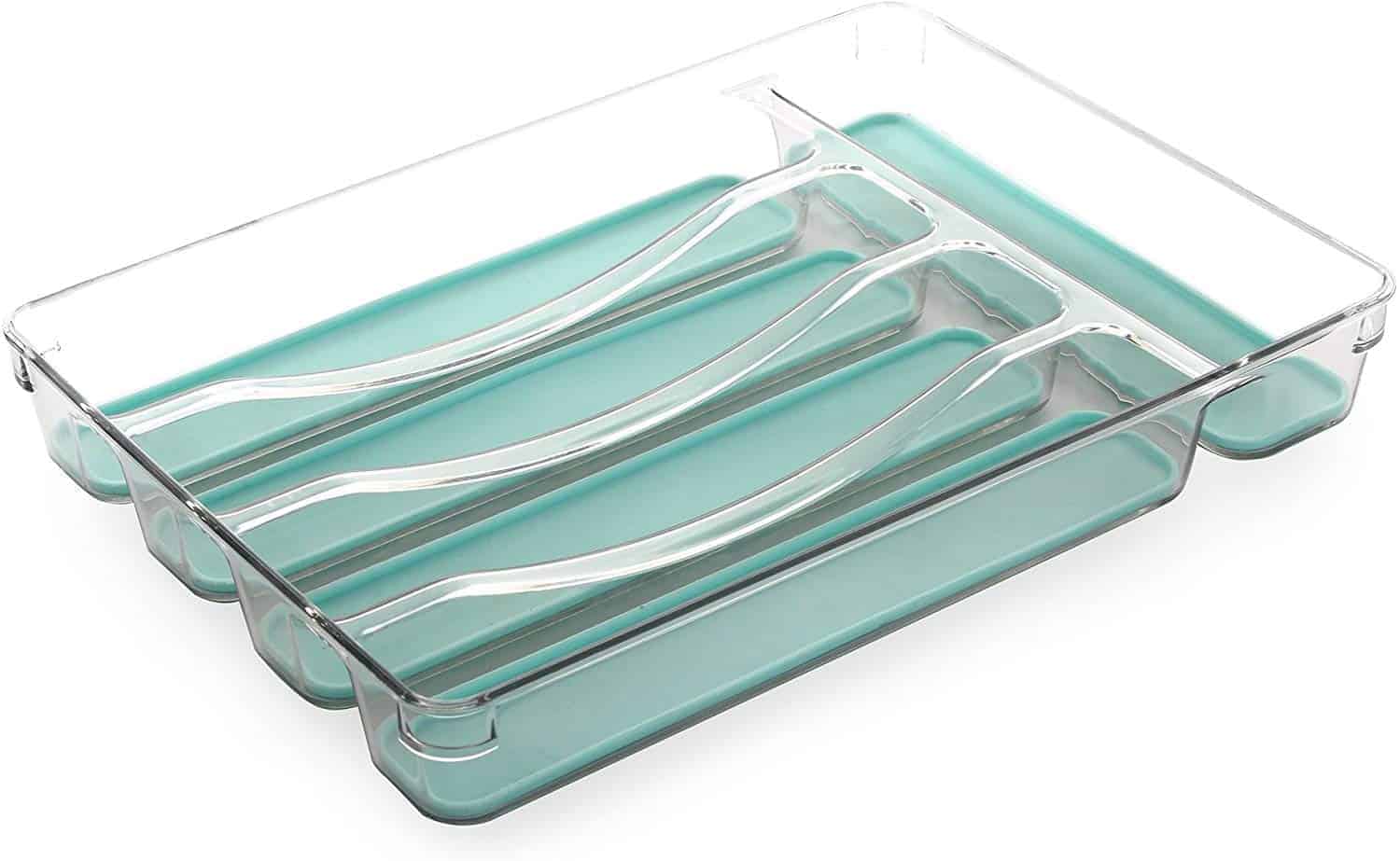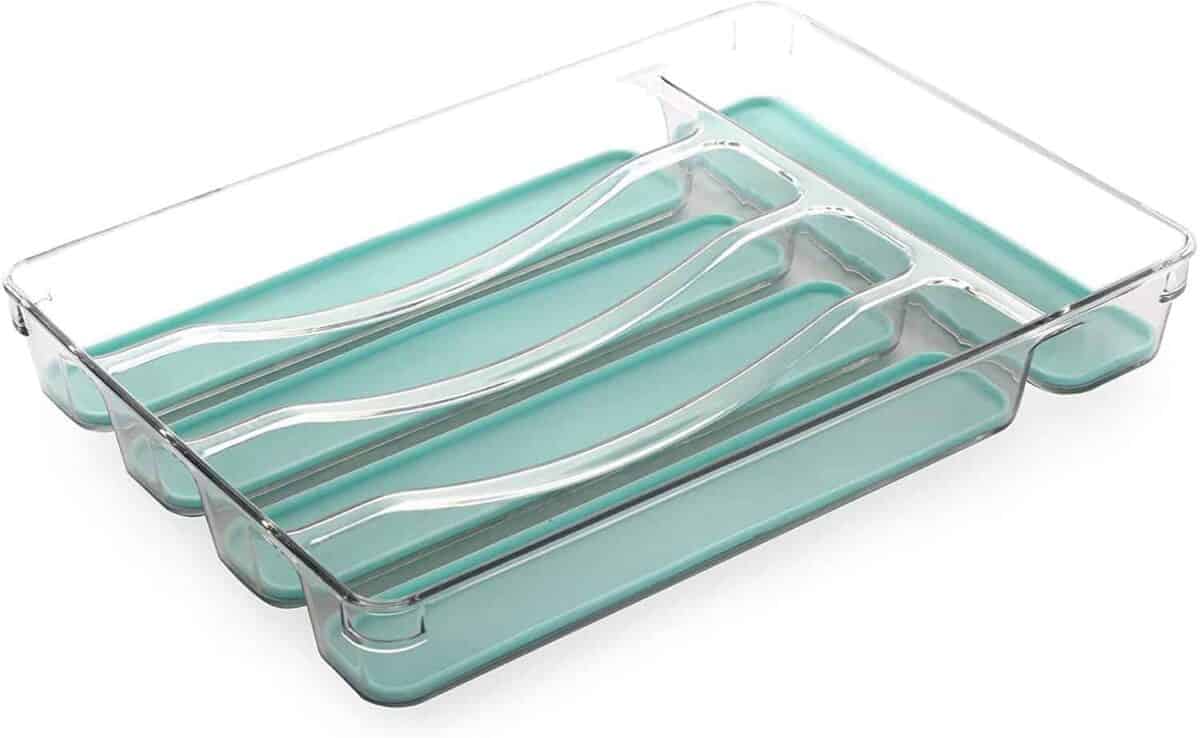 My favorite part about this Bino Silverware organizer is the aqua lining.
It is so pretty and pleasing.
Somehow, seeing this color seems like it would make the chore of emptying the dishwasher a little more fun.
8 – Expandable Mesh Drawer Organizer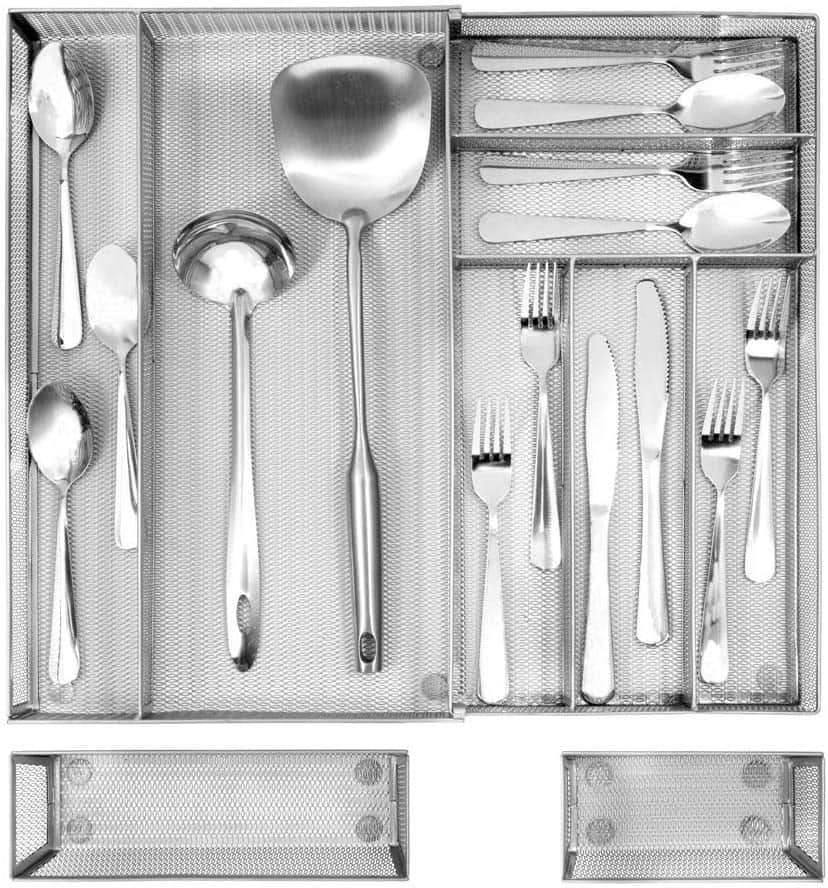 If you like the idea of an expandable cutlery drawer organizer but don't want the weight of bamboo – then this expandable mesh drawer organizer could be a good option.
9 – Adjustable Drawer Organizer Insert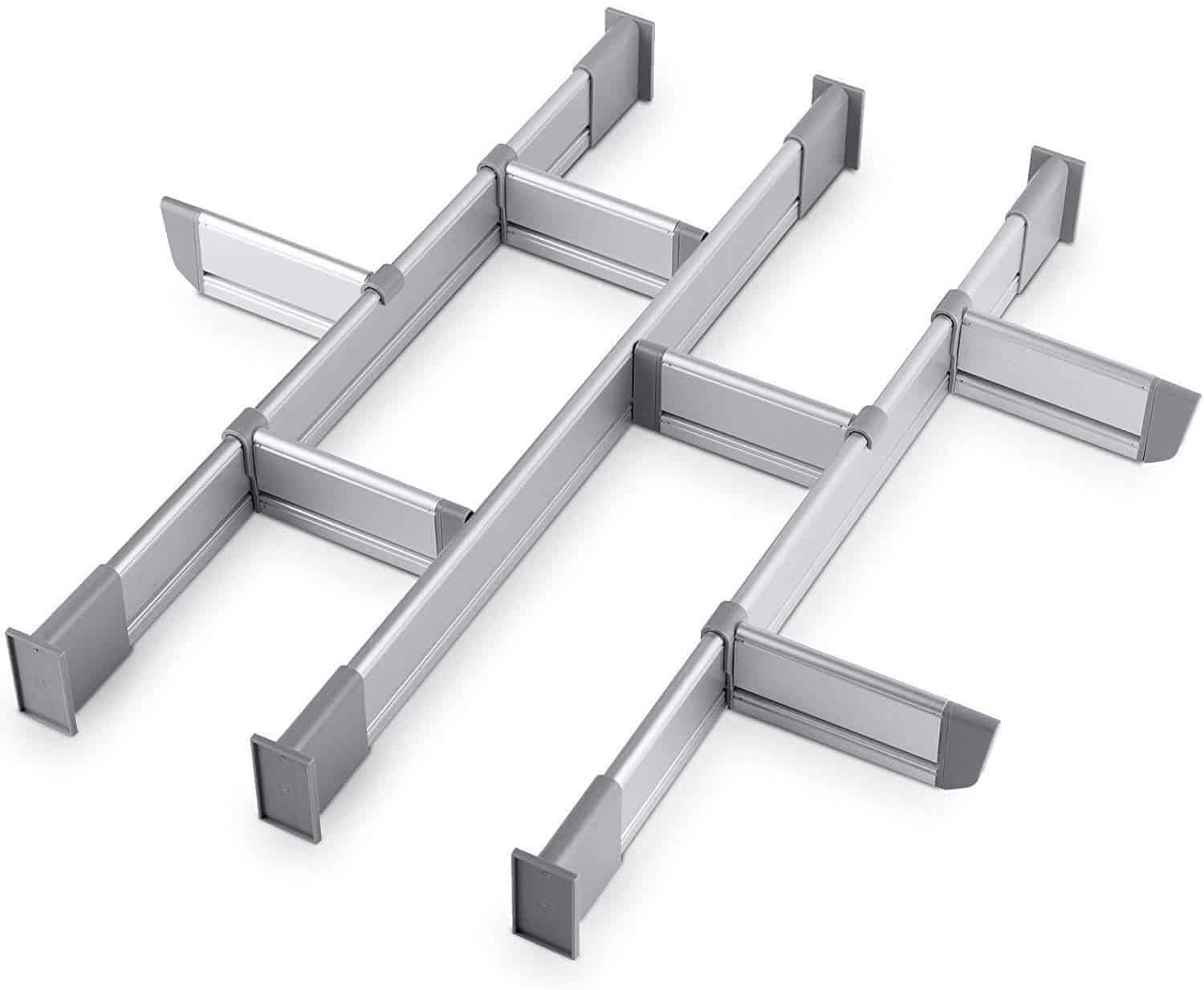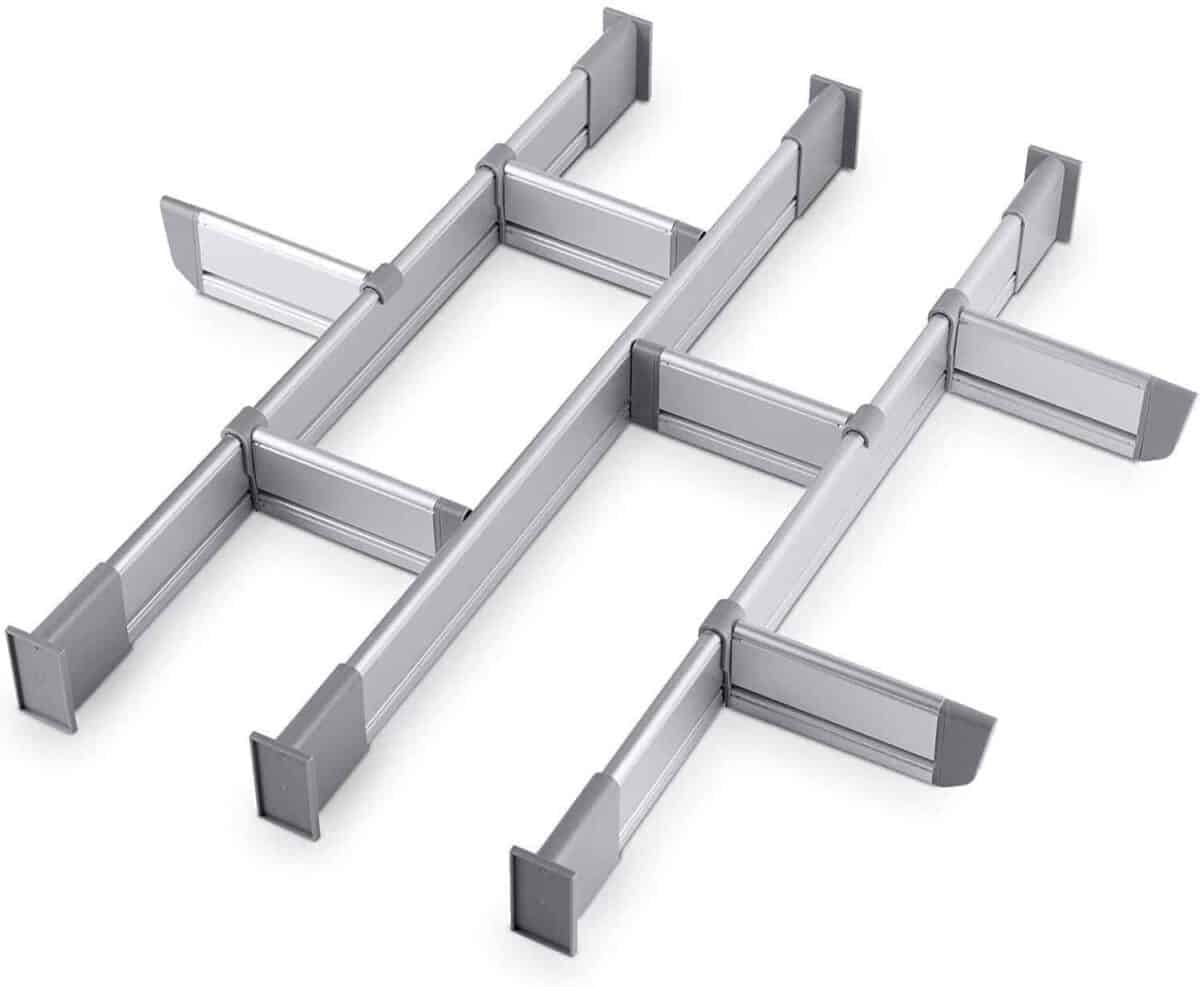 This aluminum drawer organizer insert gives you the ultimate in flexibility when laying out your kitchen drawer.
You can customize the sections to match the size of the utensils that you will store in each part.
Since there is no "bottom" to this divider, it is a good idea to use a piece of heavy duty plastic shelf liner underneath this unit for easy clean up.
10 – iDesign Clear Plastic Drawer Organizers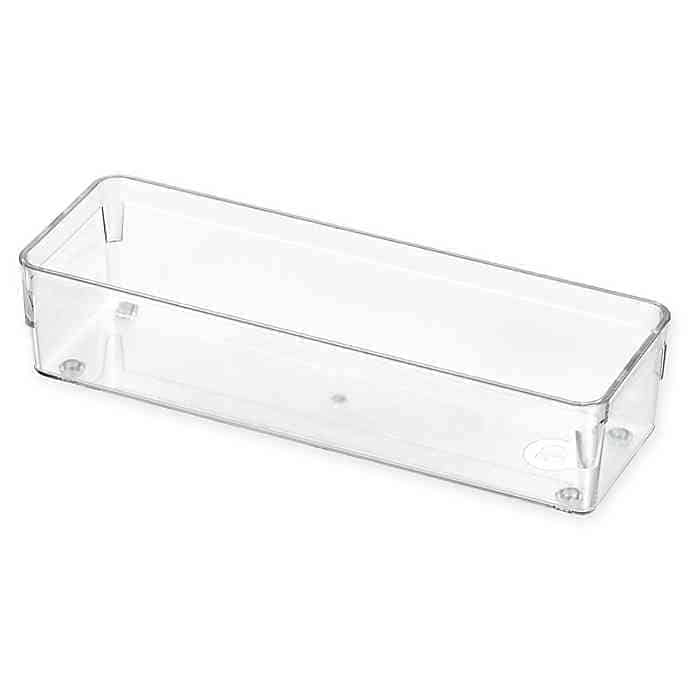 These iDesign bins are the silverware drawer organizers that I use.
They come in a variety of sizes.
I love the versatility – I measured my drawer and selected various sized units that fit well.
They are also easy to clean, which I love.
Which Is The Best Flatware Drawer Organizer for You?
There really is no right or wrong answer.
Each persons best option will be different based on their measurements, available space, and needs.
To be happy with your decision, make sure you measure before you shop.
Happy organizing!
Pin This To Your Favorite Board On Pinterest
Related: Use these simple pantry organization ideas to keep your kitchen neat.