Erin Condren Unboxing – Valentine's Day Haul
This post may contain affiliate links which means I make a commission if you shop through my links. Disclosure Policy
Today I have another Erin Condren Unboxing video to share with you!
This box contains both the Erin Condren Valentine's Day Bundle and a customized Valentine's Day LifePlanner cover. Disclosure – I received these two items as part of a collaboration with Erin Condren.
However, I could not resist but to add a bunch of additional items to my cart which I purchased on my own.
The Full List of Contents
Here is a full list of items that were in my box:
Erin Condren Valentine's Day Bundle
Customized LifePlanner cover for Valentine's Day
Planner charms in Druzy White and Druzy Pink
Petite Planner Travel Journal
Erin Condren Sticker Album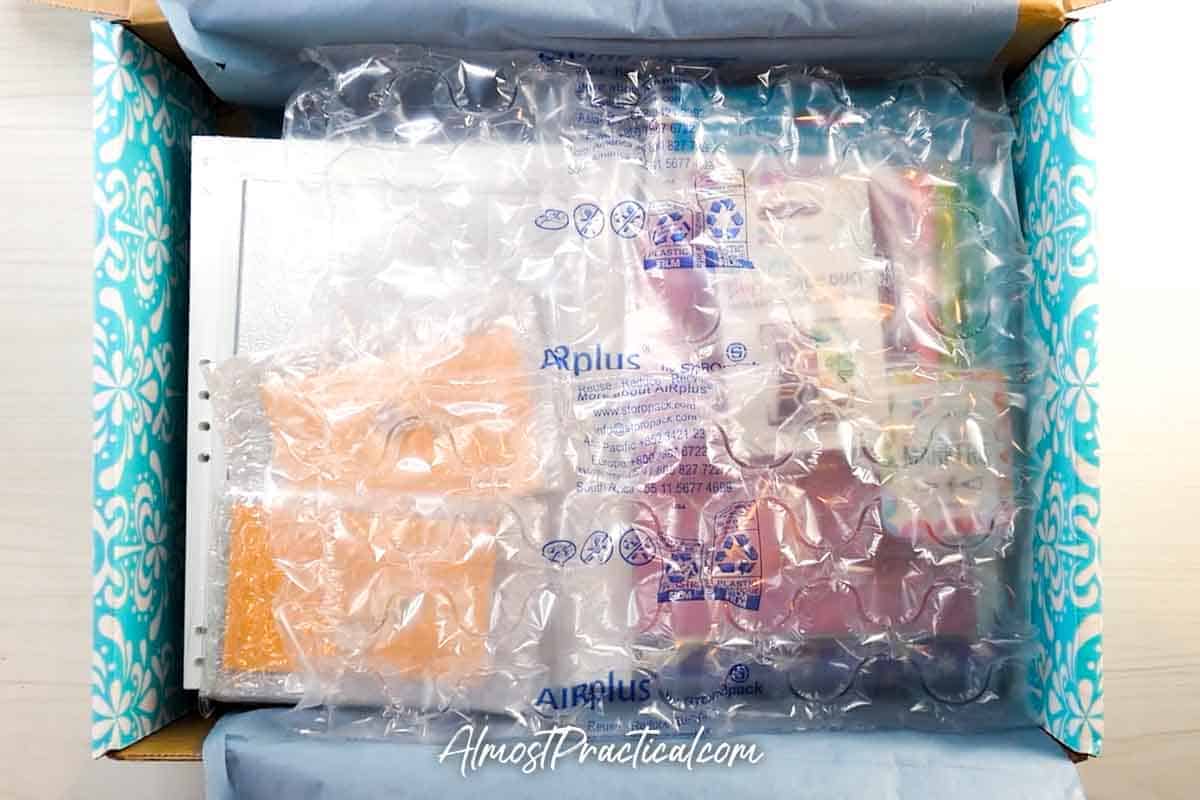 Watch the Unboxing
This video is of my entire haul.
Erin Condren Valentine's Day Bundle and LifePlanner Cover
You can see my full review of the Erin Condren Valentine's Day Bundle and LifePlanner cover here.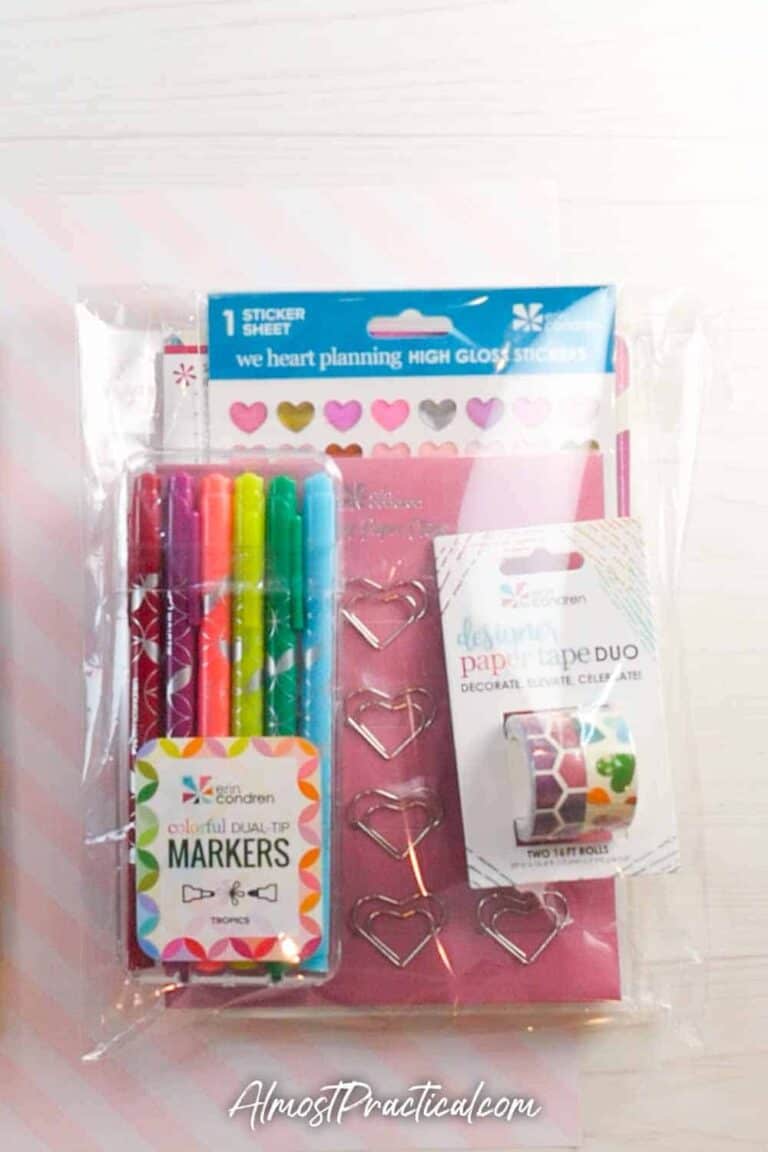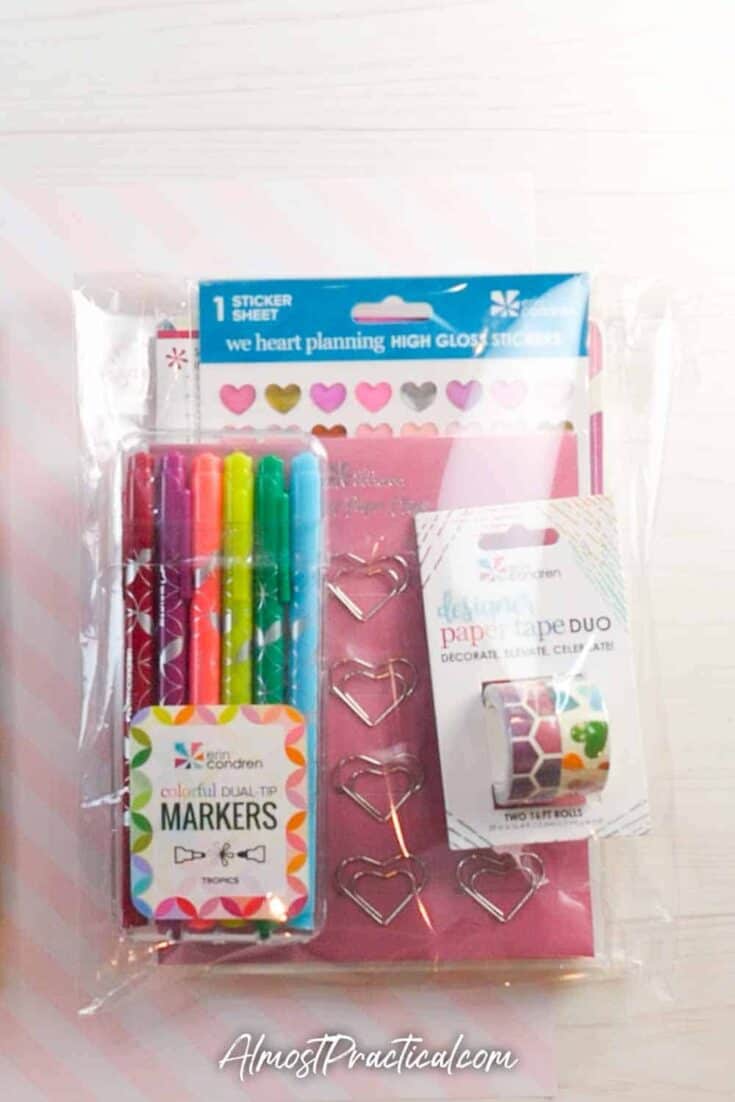 Basically, the bundle includes some fun Valentine's Day themed planner accessories, including:
Petite Planner Share the Love Journal
cute heart shaped paper clips
Sparkle Heart and Hexagon Paper Tape Duo
We Heart Planning High Gloss Sticker Sheet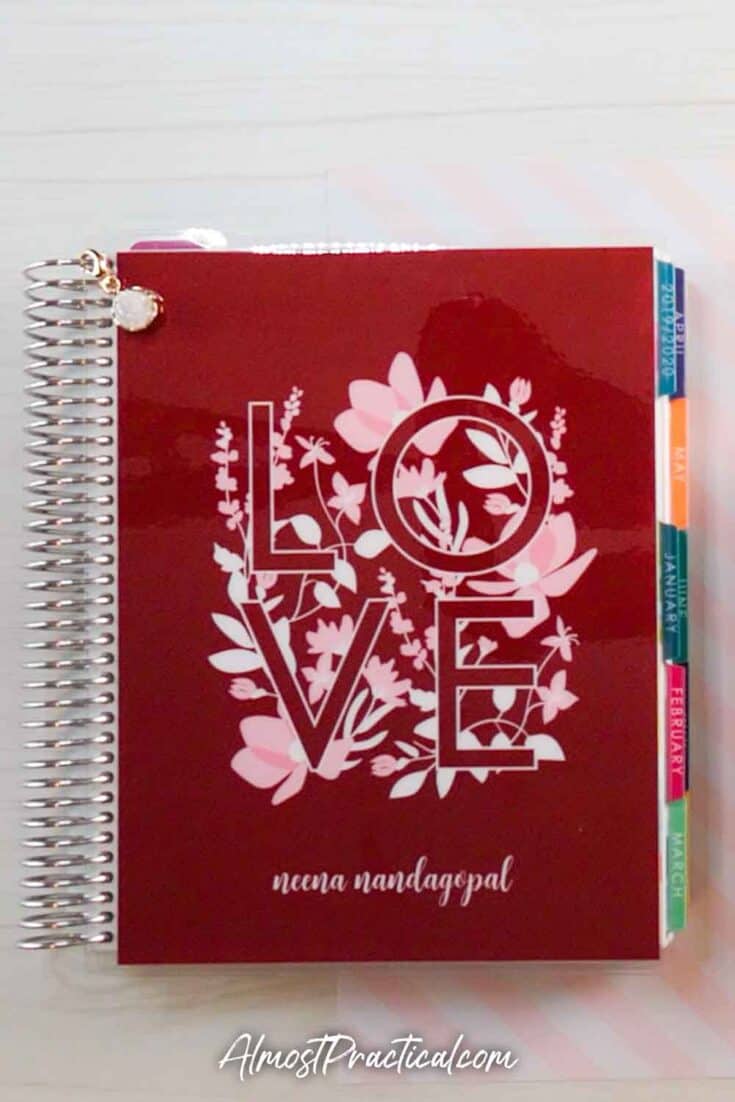 I customized my Valentine's Day Life Planner cover with Garnet as the main color and Blush accents.
Planner Charms in Druzy White and Druzy Pink
I honestly think that my planners have more jewelry than I do!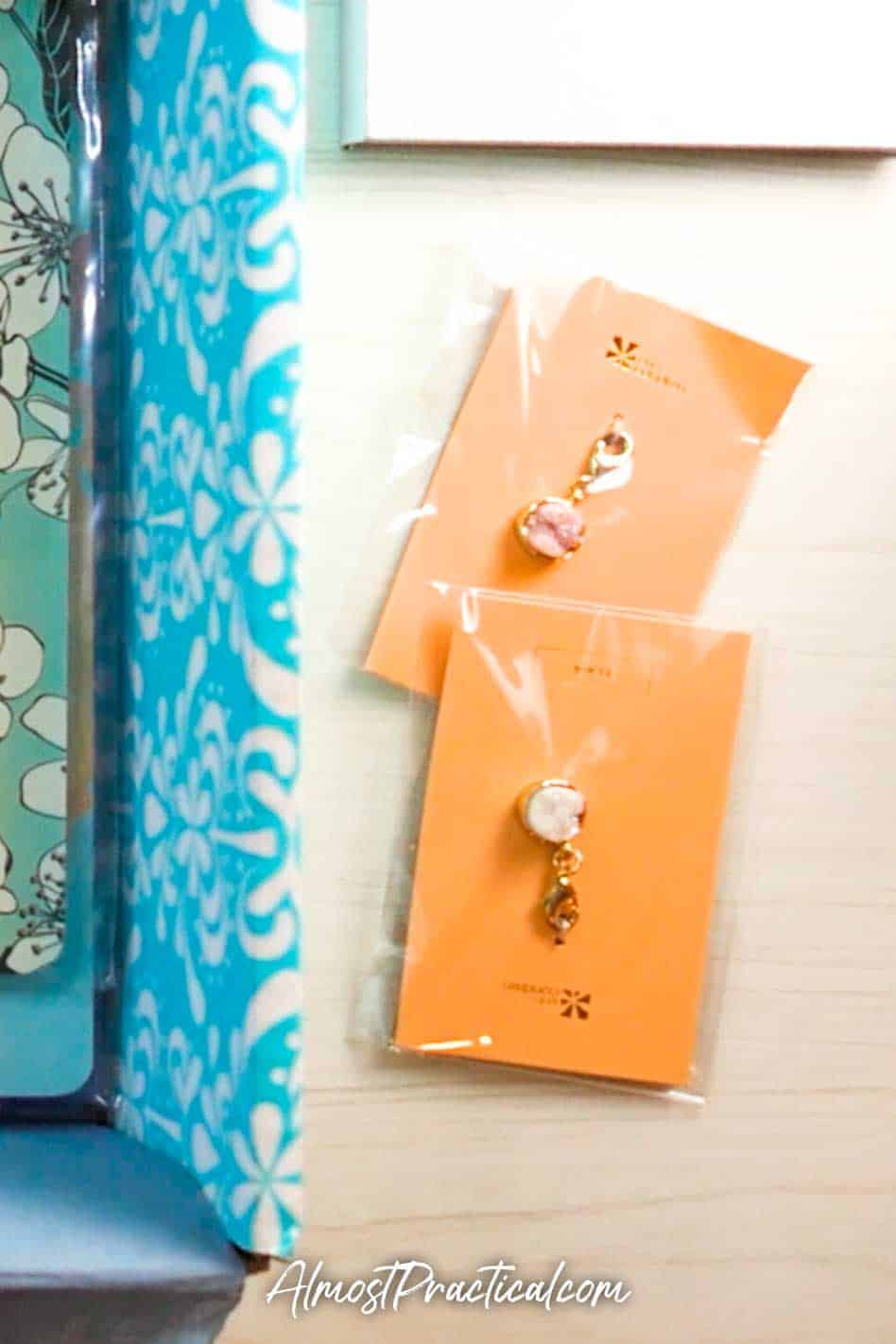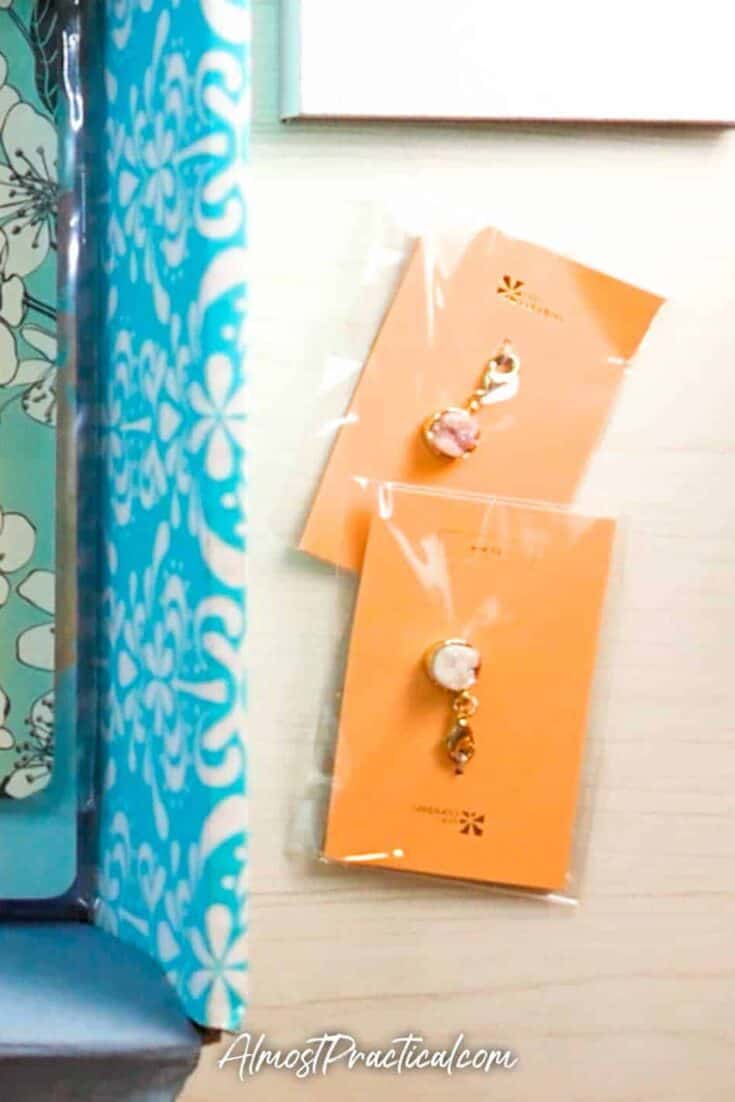 However, I got the set of druzy planner charms in this Erin Condren haul for my daughter.
She saw mine and wanted some as well.
One thing to keep in mind about druzy is that it is beautiful but inconsistent so no two charms will look exactly the same.
I am no expert but in my research I found that druzy are natural crystals that form on the surface of other rocks.
However, there are both natural and manmade versions of this gem – and I have no idea which one the Erin Condren planner charms are made from. All I know is that they are pretty and look nice on my planners!
Petite Planner Meal Planner
You will notice that I bought not one but TWO Erin Condren Petite Planner Meal Planner notebooks.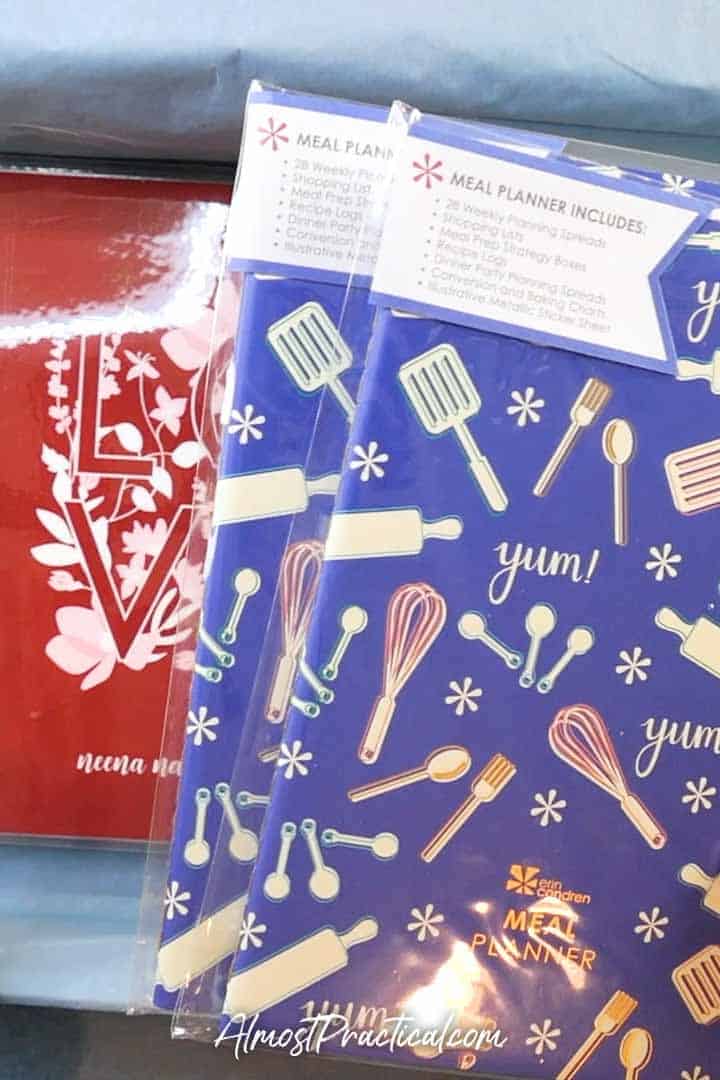 I started using this in January and it has been a game changer for me.
Every Sunday I plan out our meals for the week and create a grocery shopping list.
Then I take this Petite Planner to the store with me.
It works so well, that I bragged about it to my twenty something son and HE was so impressed that he wanted one for himself.
The Meal Planner Petite Planner also makes for a much appreciated and useful hostess gift.
Petite Planner Wellness Journal
I also started using a Petite Planner Wellness Journal in January.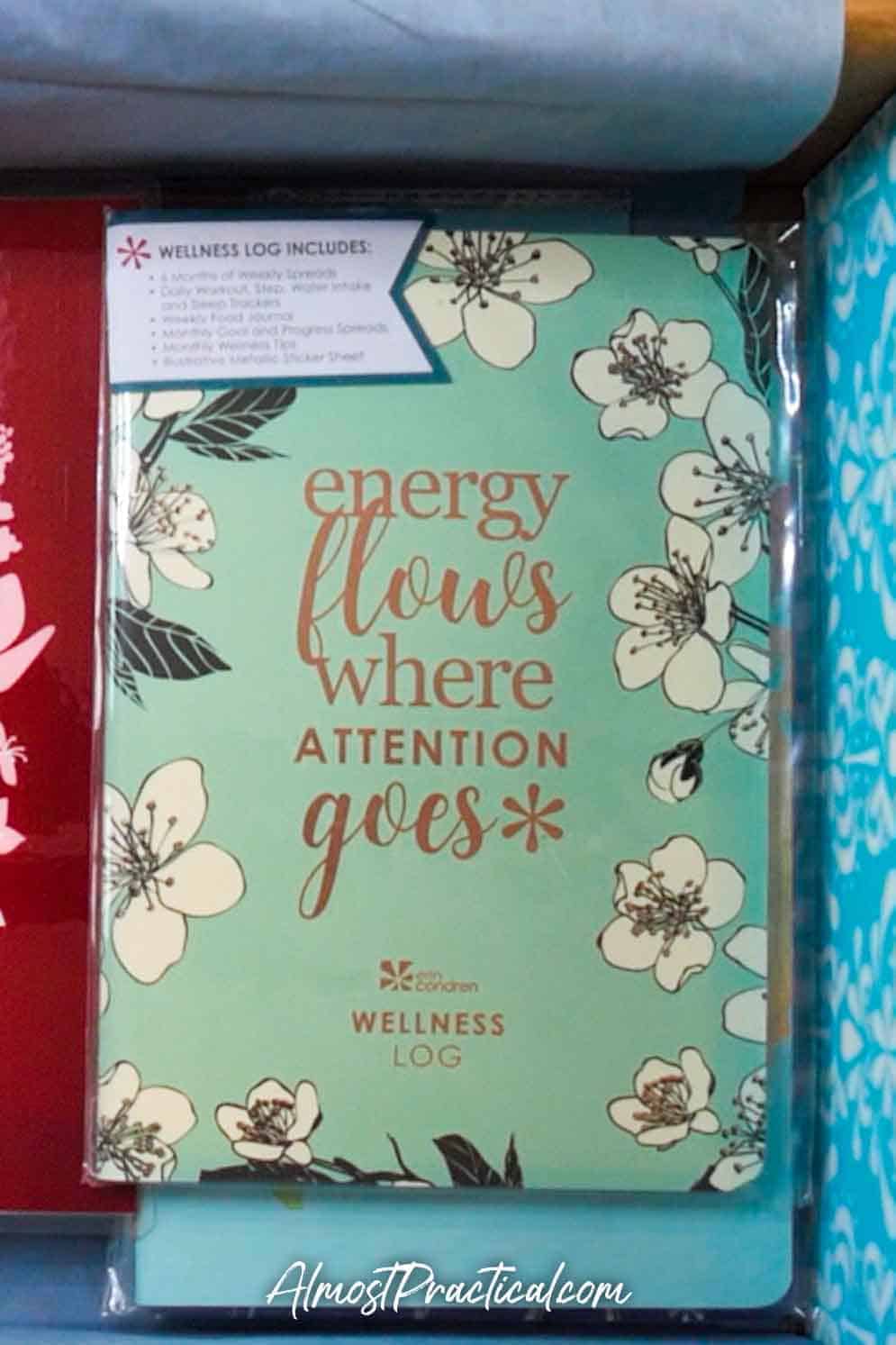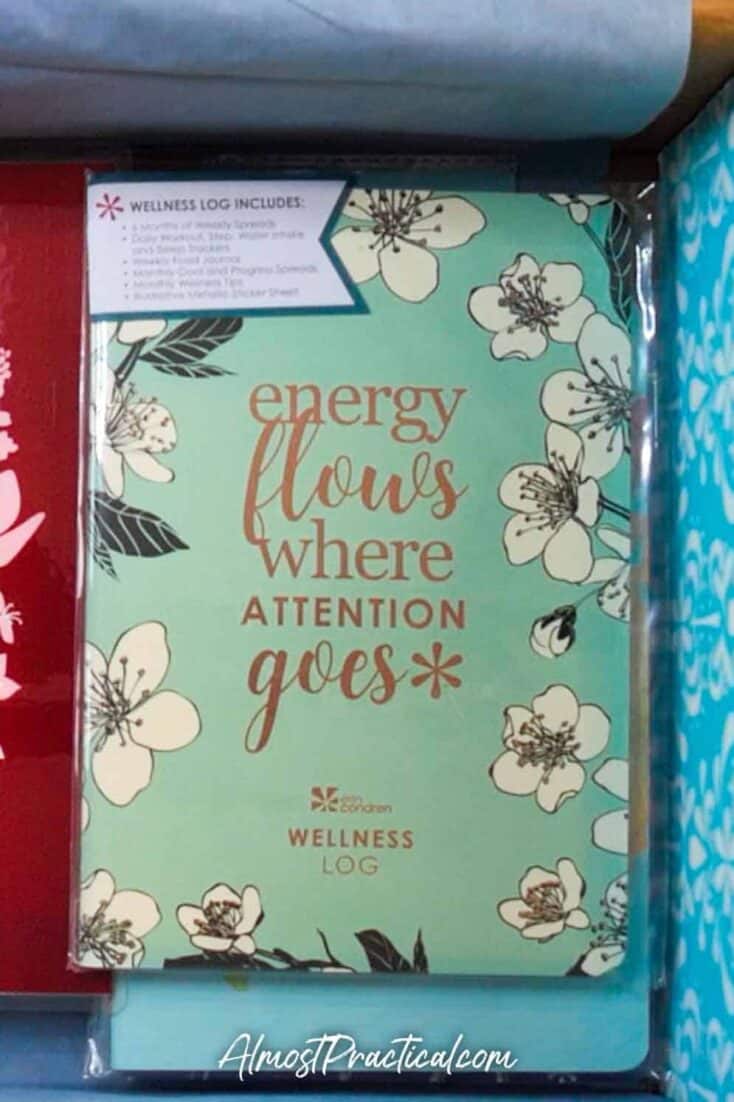 There is space in each planner for 3 months worth of entries, so I purchased another for the second quarter of the year.
What I like best is that I can set mini goals for each month and work towards nailing them down.
In January I focused on hydration and drinking more water each day.
The Wellness Journal helped me to stay on track.
In February I am going for 10,000 steps per day – so far so good!
Petite Planner Travel Journal
Towards the end of last year, I used my Petite Planner Travel Journal for a trip that we took to Lake Placid NY.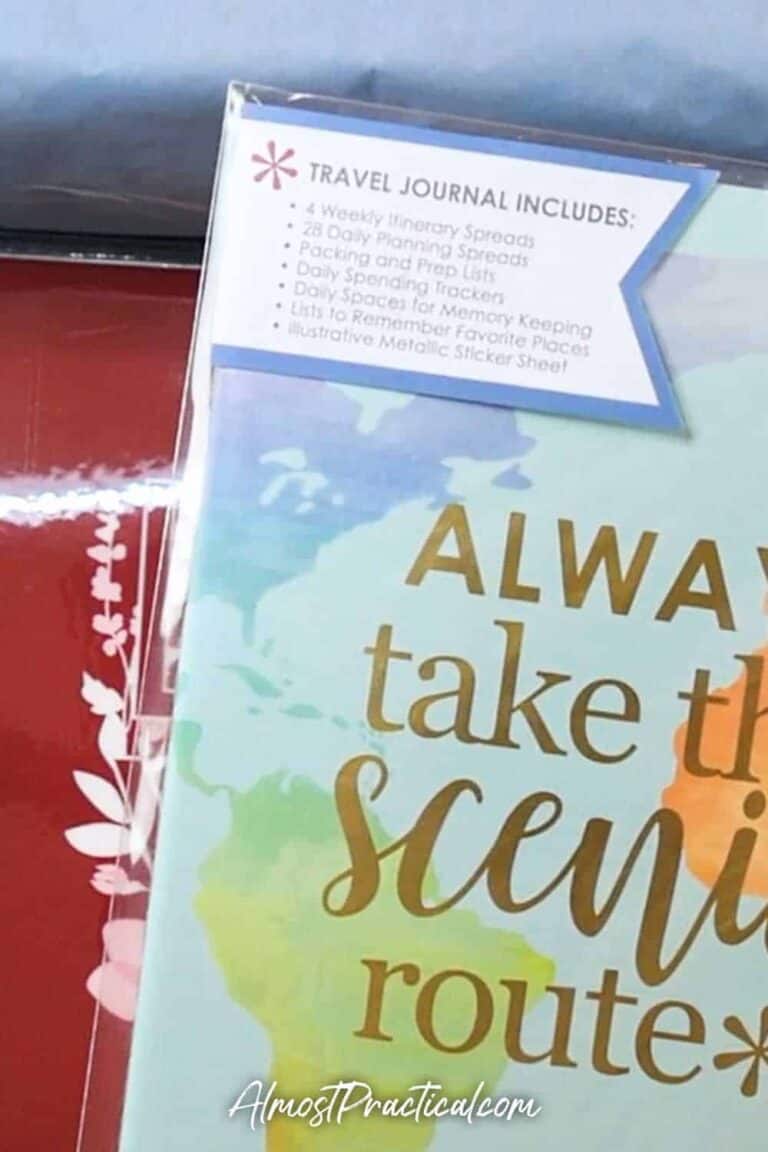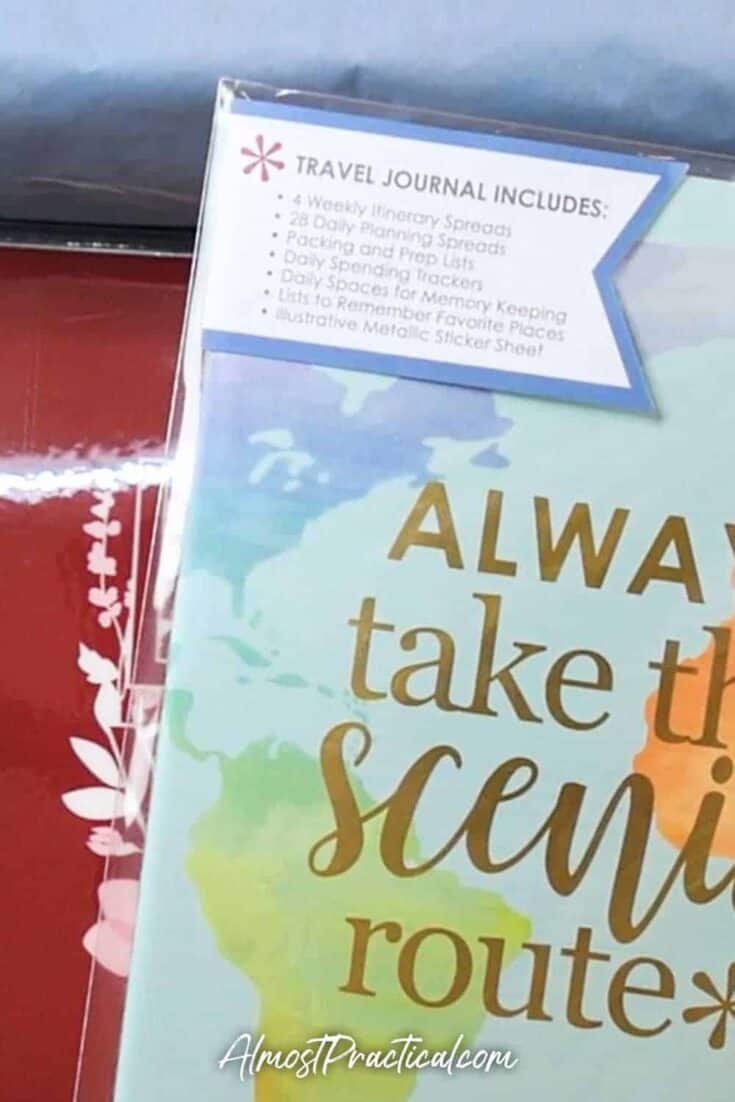 It really helped me to organize my planning.
And, in combination with my Canon Ivy portable photo printer (you should see this thing!) I was able to make my Travel Journal do double duty as a memory scrapbook of our adventures.
So, I ordered a second Travel Journal to make sure I have enough space to document our 2020 vacations.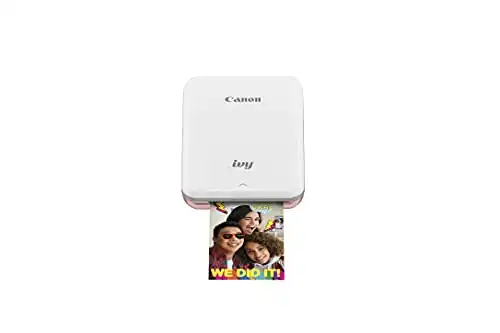 Erin Condren Softbound Notebook
Honestly, I don't have a plan for this Softbound Notebook just yet.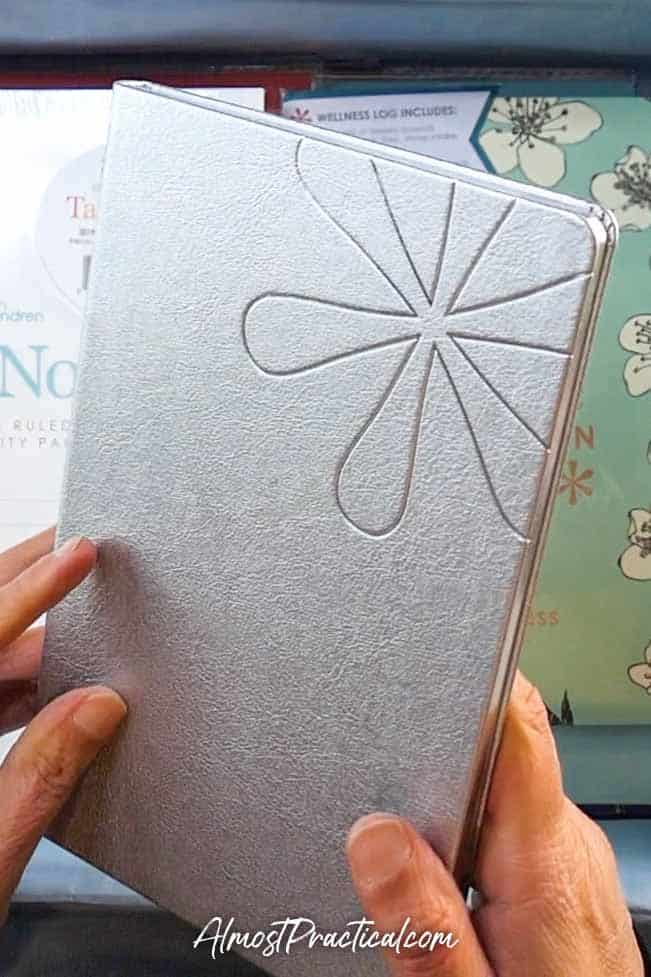 It was available in the Shimmer Silver color which is so pretty – so I figured I would grab it now and figure out how to fit it into my routine later.
I love the metallic edging on the pages – and the paper is the same thick quality paper that is in the Erin Condren LifePlanner.
Erin Condren Coiled Notebook
As part of this collaboration, I ordered one of the new Valentine's Day LifePlanner covers.
What occurred to me is that the LifePlanner covers also fit on the 7×9 coiled notebooks and vice versa. (Note that the Coiled notebooks are currently going through a refresh at the time of this writing – so not sure if the covers will work on the new version).
For a few extra dollars, I could get the interchangeable LifePlanner cover AND the notebook – so that is what I did.
Take Note Project Pages and Lined Pages
This year I am using the Erin Condren LifePlanner Binder to manage my blog and my business.
Not only do I use the daily calendar pages, but I also insert extra pages for notes – lots of notes.
So, I ordered some packages of the refills as well.
You can read my LifePlanner Binder review here.
Erin Condren Sticker Album
The Erin Condren Sticker Album is a new product that I wanted to try.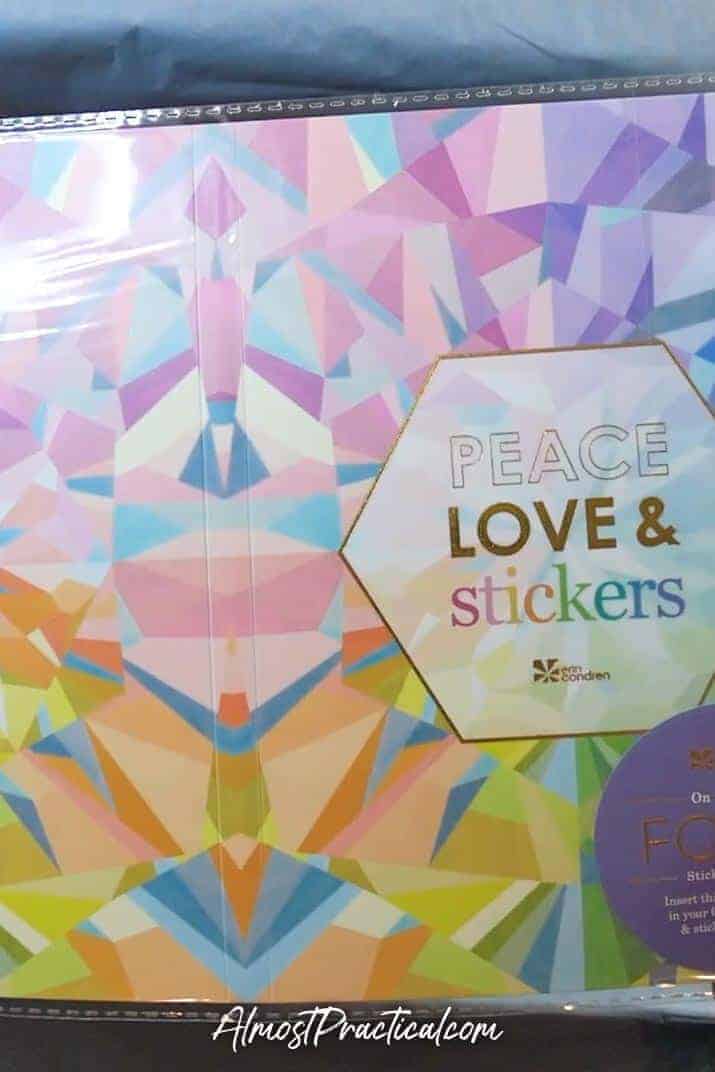 I have a lot of EC sticker sheets and the way that I store them now was not working so well.
In contrast, I organize my Happy Planner stickers in an DIY album and this works very nicely.
So I was curious about the new Sticker Album.
This album is Petite Planner sized and actually fits right inside the On the Go Folio.
I will do a separate review soon.
In Summary
This Erin Condren unboxing of my February order includes lots of Valentine's Day themed planner accessories – including Petite Planners and notebooks.
One PetitePlanner that I love using – especially at the beginning of each year is the Erin Condren Goal Setting Journal which I reviewed here.
How are you decorating your planners for Valentine's Day?
Leave me a comment below.
Pin This to Your Favorite Planner Board on Pinterest