Christmas Ornament Storage – What is the Best Option?
This post may contain affiliate links which means I make a commission if you shop through my links. Disclosure Policy
The best Christmas ornament storage option is the one that keeps your precious ornaments safe throughout the year.
Last year, on our trip to Lake Placid New York, my kids bought me a beautiful hand painted, glass ornament to commemorate our trip.
It truly was gorgeous – and I loved it.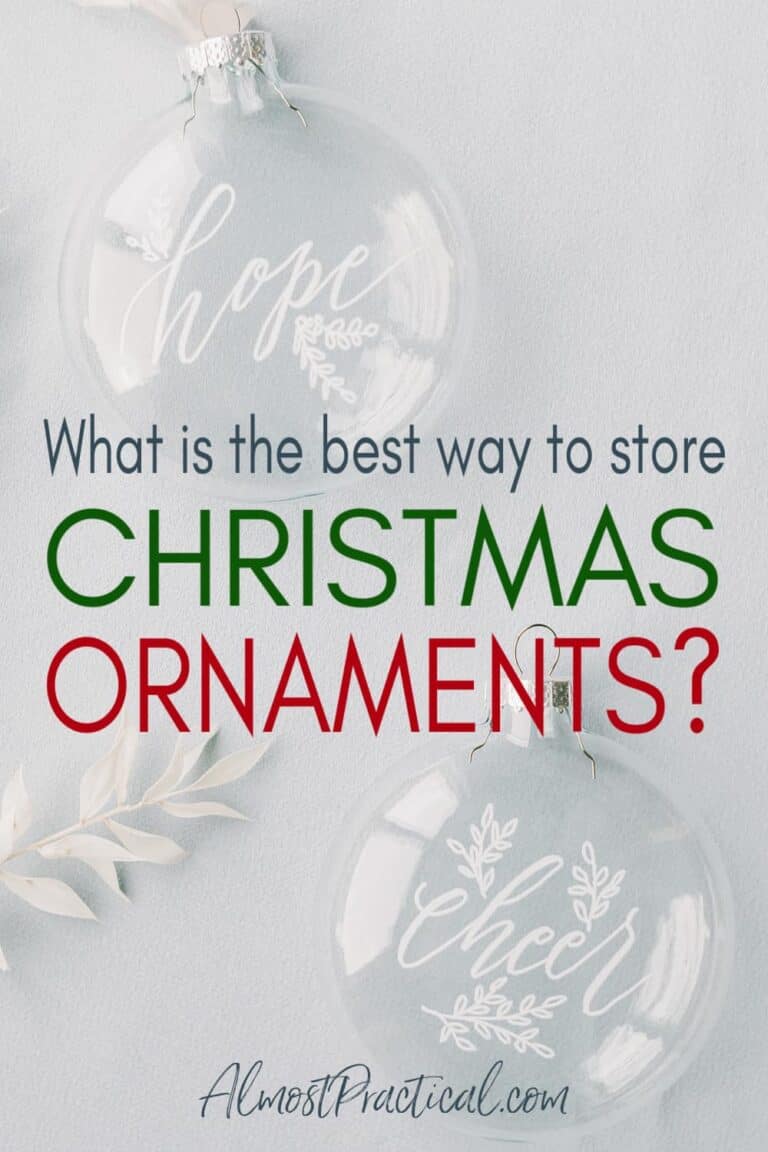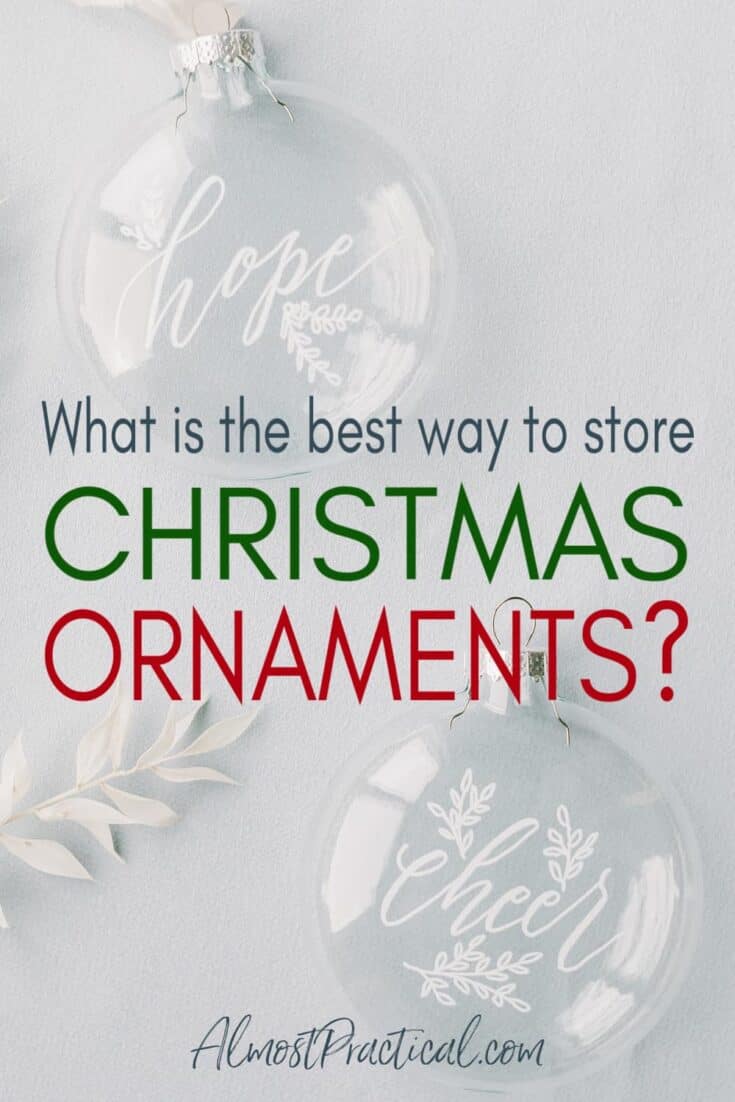 I thought we had packed it away safely.
But this year, when we brought all the boxes out to set up the Christmas tree – that special ornament was broken.
The thing is – it wasn't just a decoration, it was a memory – and losing it made me really sad.
Many of the ornaments on our tree have a story to tell.
There are those from my own childhood.
And many more from the years that we raised our own kids.
Some are handmade and others were picked up on our travels, represent activities the kids were involved in, and brought home from colleges attended.
These ornaments are priceless – so finding Christmas ornament storage that cradles and protects those memories is important.
Ornament Storage Features to Look Out For
When looking for the best ornament storage options you want to keep an eye out for some of these features:
Sturdiness of the outer container
Solid inner dividers
Flexible layout of inner compartments
Padded sections
Stackable storage
It will be hard to find one option that has all the features that you need.
And you may need to buy different types of boxes for different types of ornaments.
Obviously, you will want better storage for delicate glass ornaments as compared to cheaper plastic ornaments that tend to be unbreakable.
Some Storage Boxes To Consider
There is no one size fits all option when it comes to storing Christmas ornaments.
Each decoration is unique in its shape and size.
So, it's important to sort what you have and find protective and flexible storage options that fit your needs best.
Here is a selection.
This soft sided ornament storage box from TreeKeeper is one of my favorite options.
It stores up to 72 ornaments in 3 trays with lined dividers (a step up from the typical cardboard dividers that you see in other options!).
There is a top pocket where you can store taller items like nutcrackers (perfect for my daughter's nutcracker collection!).
And there is also a storage pocket on the front for keeping things like hooks and other Christmas decor.
If it is flexibility that you need, then this storage box fits the bill.
It has adjustable dividers, removable trays, and space for up to 73 ornaments.
You could store most of your Xmas decor in just a few of these boxes.
Another storage option that I really like are these boxes from SnapWare.
Each item is actually a set of 3 boxes or "tiers" that each have 16 compartments for a total of 48 ornaments per 3 tier tower.
You stack each tier on top of each other and the top tier has a lid.
The advantage is that you can separate the tiers and reach your ornaments very easily - as compared to other brands where you have to remove the ornaments from the upper tier to access the tier below.
Each tier is separated by the plastic bottom of the box so the entire system is quite sturdy.
The dividers inside each tier are cardboard - but they serve to separate each ornament from it's neighbor and not from the ornaments on the tier below.
These Sterilite ornament boxes are made of a rigid plastic on the outside.
Inside are are individual cups that are perfect for holding 3 inch balls.
Each box holds 20 ornaments.
These boxes are sturdy and are nice if you have ornaments that are uniform in shape and size.
On our tree we have a mix of ball style ornaments and uniquely shaped ornaments - so these would work nicely for part of our collection.
For the rest, I would go with the Ornament Keeper instead.
This ornament storage solution is unique in that it has a see through pane.
You can group ornaments by color or room and easily identify which box the ornaments you are looking for are in.
This box comes with adjustable cardboard dividers and has space for 27 large ornaments.
A Word of Caution on Ornament Storage Hacks
There are lots of DIY storage hacks out there that feature everything from using egg cartons, empty water bottles, to shoe boxes and newspaper.
I've used a combination of all of these things – and they do tend to work most of the time.
But there are downsides.
Sometimes things break.
Also, you generally place these odd shaped cartons and boxes into a bigger plastic bin or tub where they can shift and slide around.
Instead, typical dedicated Christmas ornament storage containers are sturdy on the outside and tend to stack nicely in your storage area.
This will save you a lot of time when you set up and take down your Christmas tree year after year.
Personally, I think it is worth it to have an organized set of holiday ornaments with each one having a "home".
How Do You Store Your Holiday Ornaments?
As you can see, I am a big fan of using boxes that were designed for ornament storage to protect my collection from year to year.
If you have a good solution – tell me about it in the comments below.