The Best Graduation Gift Idea That Every Grad Will Love
This post may contain affiliate links which means I make a commission if you shop through my links.
 Disclosure Policy
I am going to let you in on a little secret. This is the best graduation gift idea and just about every new grad will love it.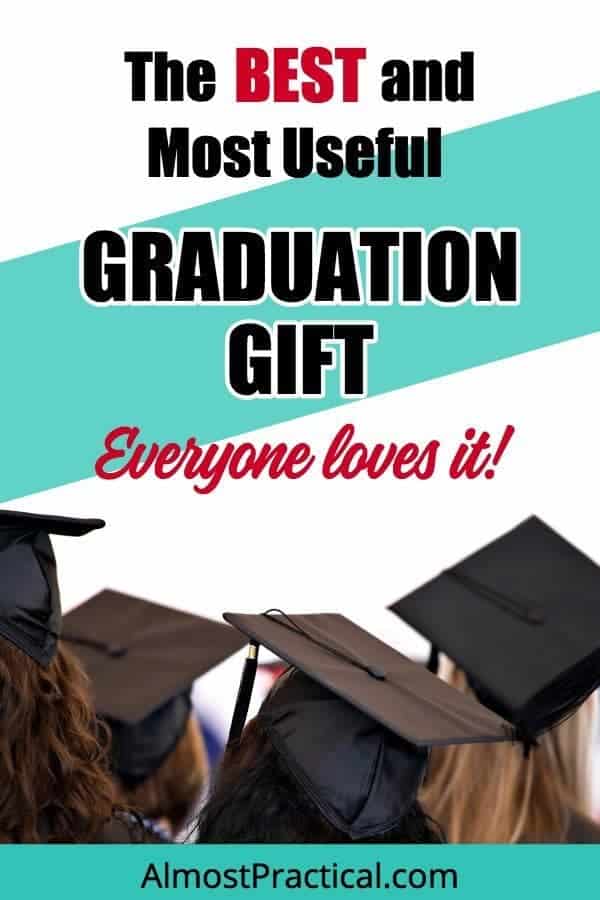 It's something that everyone needs – and might be something that they don't know they need until they get it.
I given this graduation present to many high school and college graduates over the years and they really appreciate it.
Seriously appreciate it.
Curious?
I won't keep you in suspense any longer.
It's the gift of power. Literally.
A heavy duty portable phone charger or power bank like this one from Anker is a great high school or college graduation gift idea that every student needs.
I'm not talking the little flimsy chargers that you find at the corner store.
What I am talking about is a workhorse of a battery pack.
Features You Should Look For
Ideally, the portable charger will be:
compact but powerful
able to charge a phone or a tablet multiple times
have at least two ports so you can charge 2 devices at once.
As a mom of teenagers and an owner of a few Anker portable phone chargers – I know these graduation gifts are in demand.
My kids' phones are always running low on battery so they are borrowing my phone chargers ALL THE TIME.
It's what gave me the idea to give one as a graduation gift in the first place.
I gave one to my son's girlfriend and she raved about it.
She took the phone charger with her on a trip. Because it had two ports, the friend she was traveling with was also able to tap into the power bank when needed.
It turned out to be a useful and practical graduation gift and that made me feel good.
Related: Amazon Prime Student Makes a Great Graduation Gift
This Graduation Gift is Affordable
As the gift giver – the best part is that this graduation gift is affordable.
There are different models to choose from – all with different power levels, features, and price points.
Better Than A Gift Card
I know that everyone likes the gift of cash, but gift cards are kind of boring.
They usually aren't memorable either. Once you spend it, it's gone.
A portable phone charger makes a great graduation gift because your special grad will think of you every time they use it.
Depending on your budget, you could even give both – a power bank and a gift card together.
Don't Forget the Cable
Most portable phone chargers don't come with a cable because every device has their own connection type – lightning cable, micro usb, etc.
But the thing is – when I use my own phone chargers, I like to use a short cable. I typically stack the phone on top of the charger, so I don't want this big loopy 3 ft cable hanging around.
I bought this short lightning cable for my iPhone (1 ft) to use with my battery pack – and it works out perfectly.
It's easy to tuck into my bag and carry around.
The Bottom Line
If you are looking for the best graduation gift idea – something that is unique, useful, and practical, then a heavy duty phone charger is perfect.
You might also want to peruse this massive list of 100 dorm room essentials for more graduation gift ideas.