Erin Condren Unboxing – Black Friday Haul #2
This post may contain affiliate links which means I make a commission if you shop through my links. Disclosure Policy
Here is the unboxing video of my second Erin Condren Black Friday Haul.
The sale was so good this year that I decided to buy a lot of the things on my wishlist.
So, between Black Friday and the more recent Holiday Sale – if it seems like I'm posting unboxing videos, like – every day, this is why. 😉
Watch the Erin Condren Unboxing
These Items Were in My Black Friday Haul #2
I actually created two orders over the Black Friday weekend.
You can find my first Erin Condren Black Friday unboxing here. (My favorite item from that Haul was the Planner Tote in metallic suede – so pretty!)
This second order is actually the first one that I made but it arrived last.
Here is what was inside: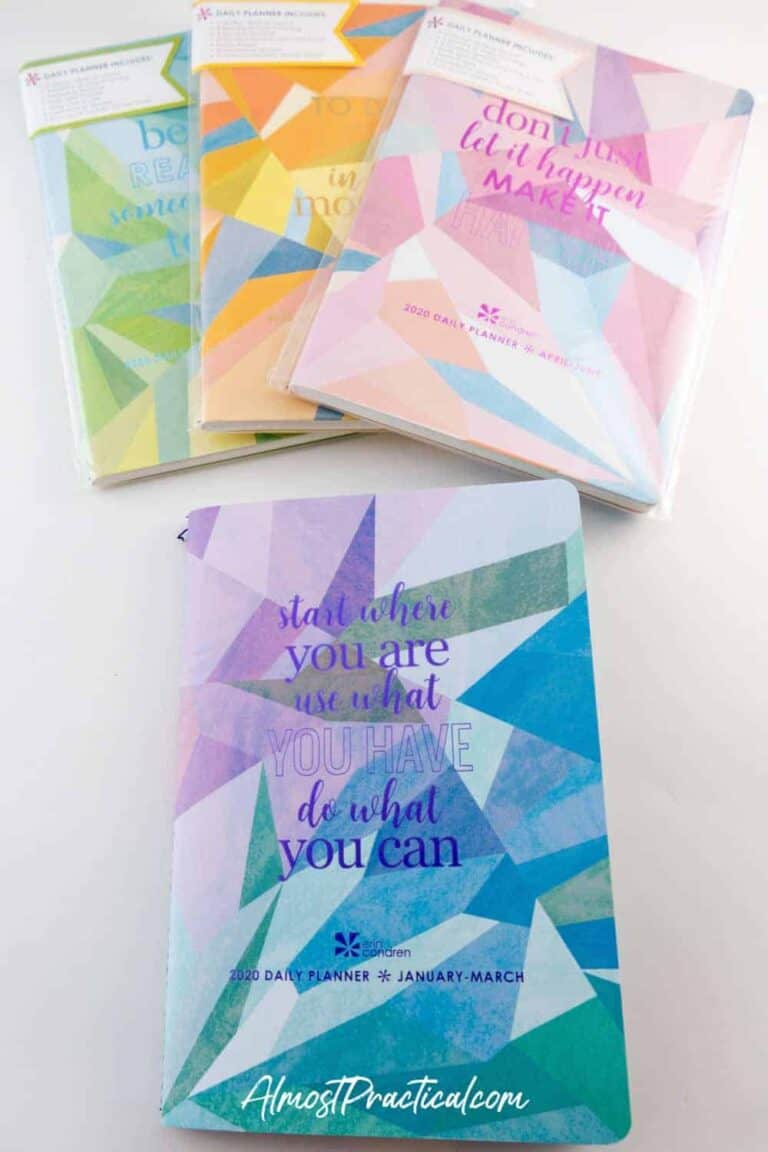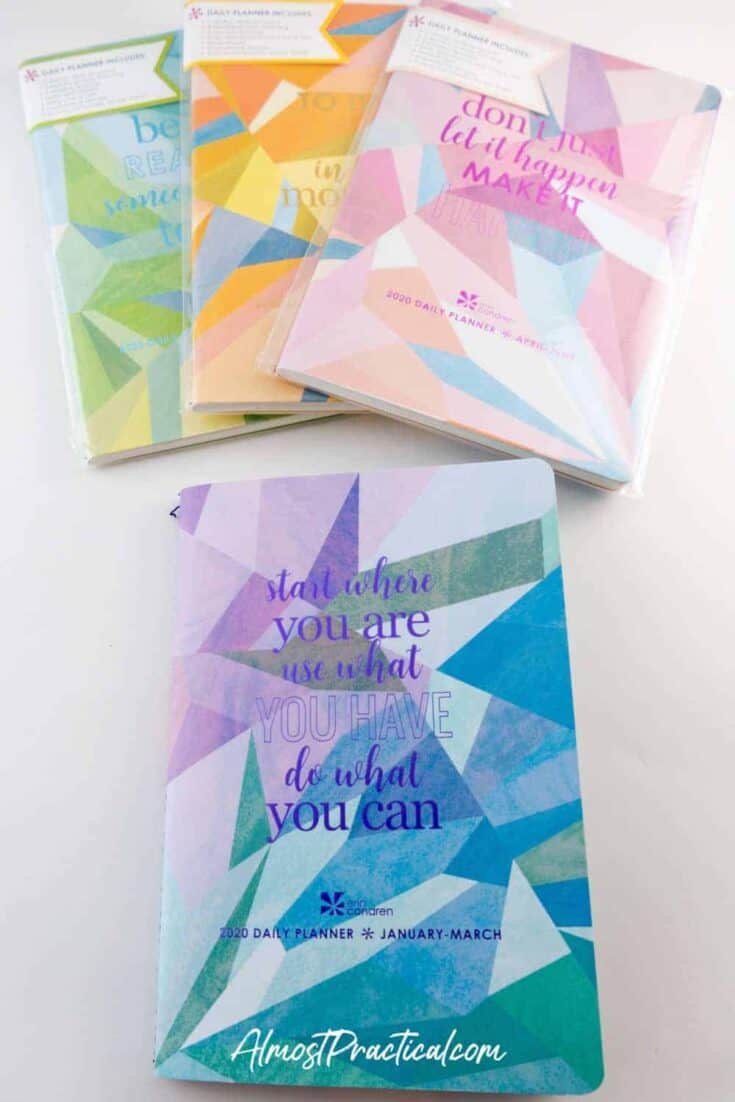 Even though I use an Erin Condren LifePlanner, I decided to get the Daily Petite Planner Bundle for next year as well.
I love both the On the Go Folio Petite Planner System and the LifePlanner – so I couldn't choose just one.
However, I do have a plan on how I will use both systems together – and I will write that up for you shortly.
Related: Read my Erin Condren Petite Planner On the Go Folio Review here.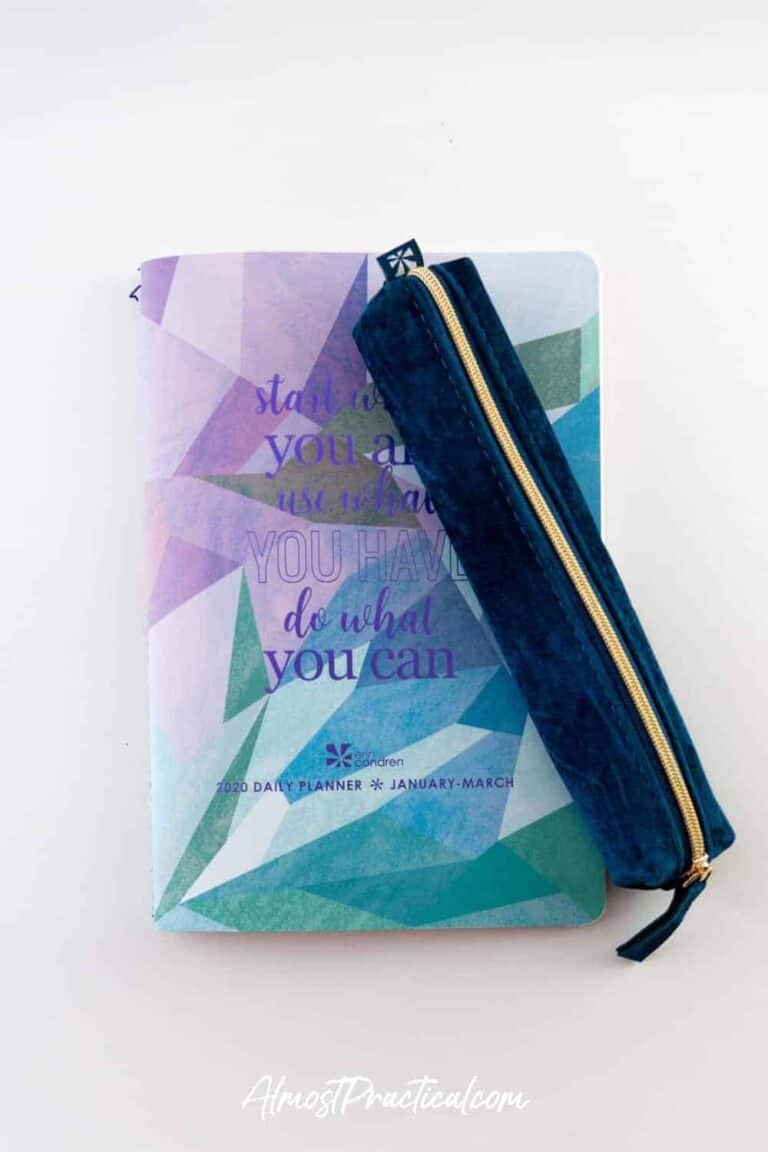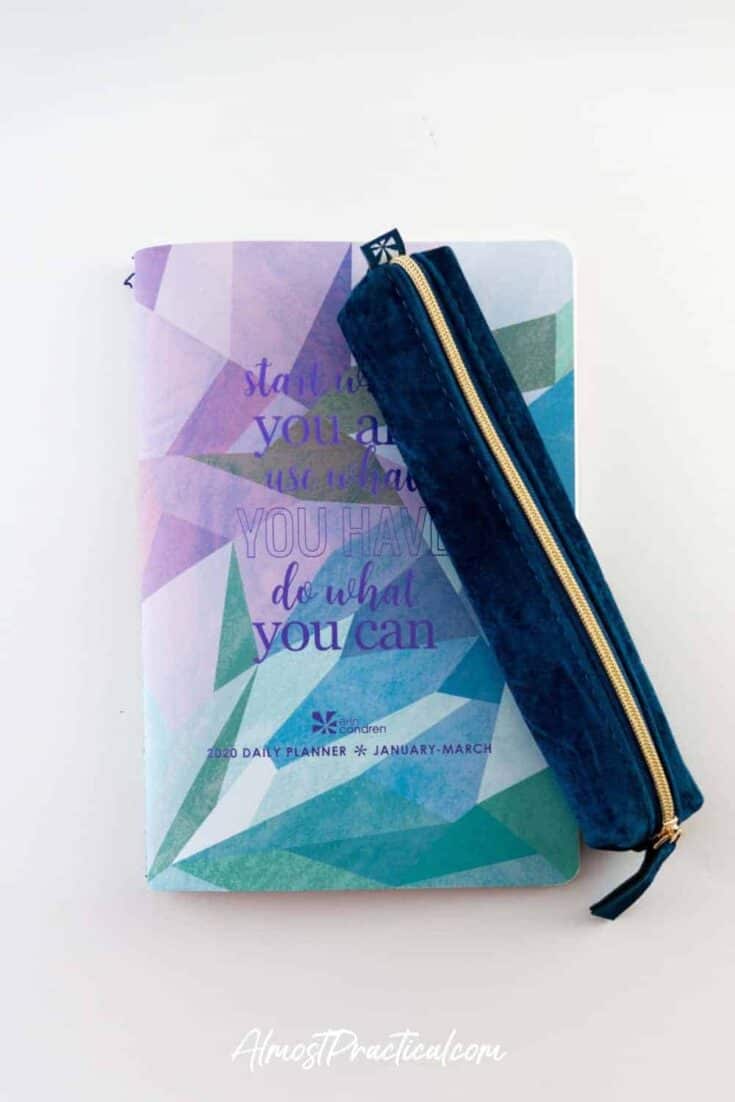 The Erin Condren velvet pencil pouch in sapphire is a beautiful little pencil pouch that looks great with all your planners.
It has a golden zipper and a dark blue elastic band that you can use to wrap it around your LifePlanner or Petite Planners.
I like to use different color themes for my planner spreads – so I carry coordinating pen colors in this pouch.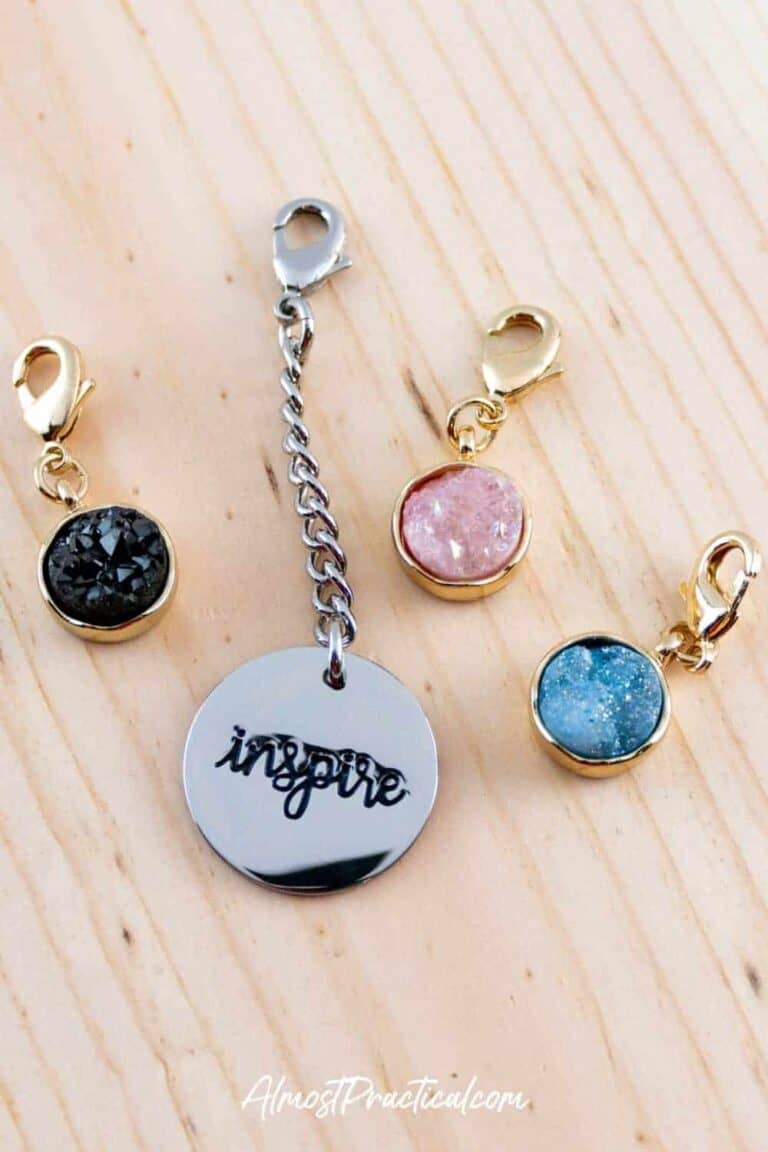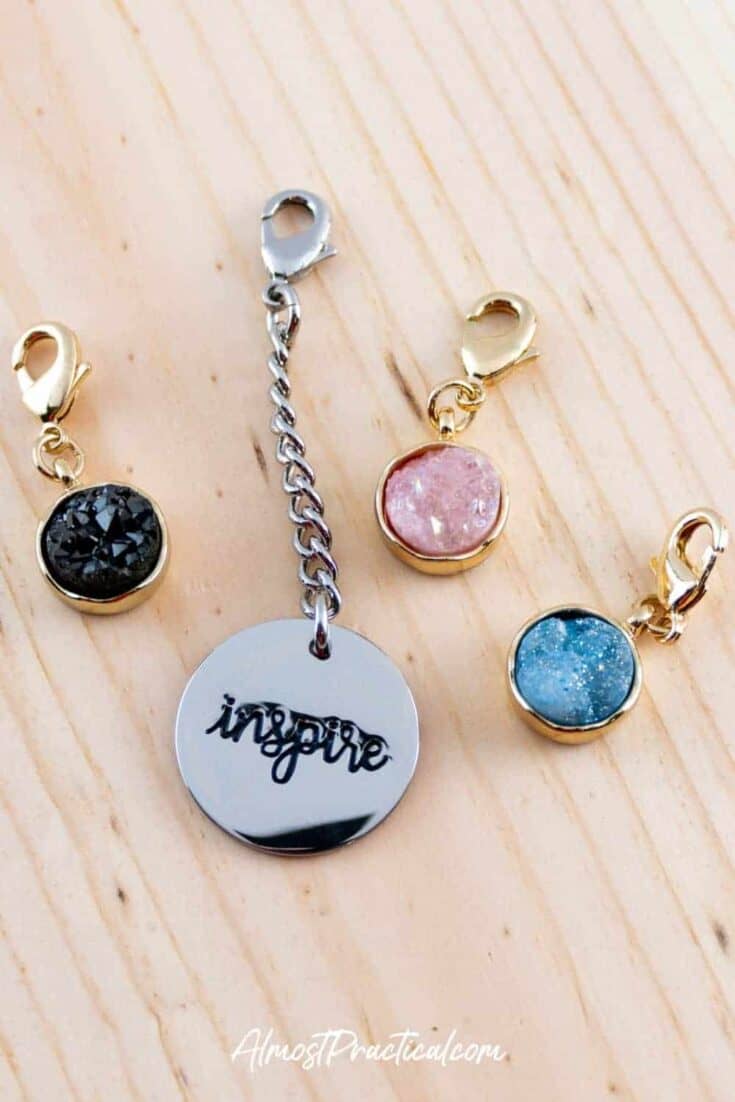 So, yeah, my planners wear more jewelry than I do.
Actually these planner charms are really cute and they clip right onto the coil on the Erin Condren LifePlanner or onto the elastic band on the On the Go Folios.
I get lots of compliments on them – and they are really fun.
On the Go Folio Organizer Insert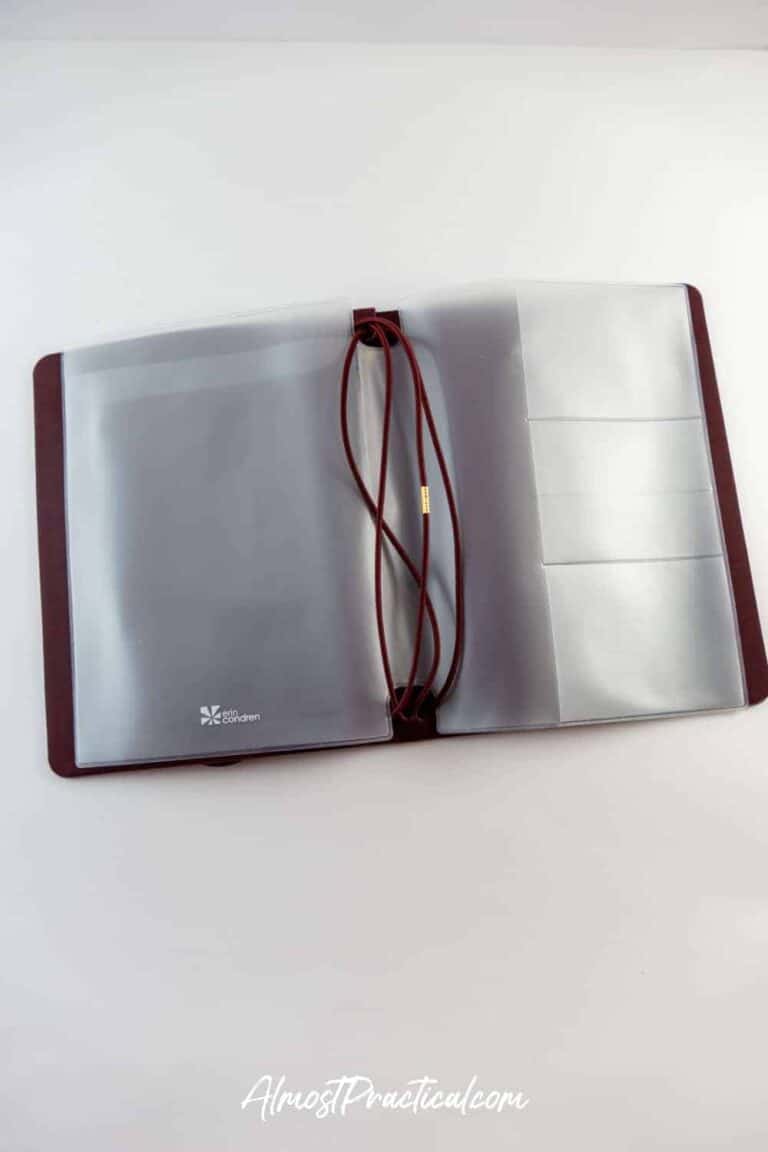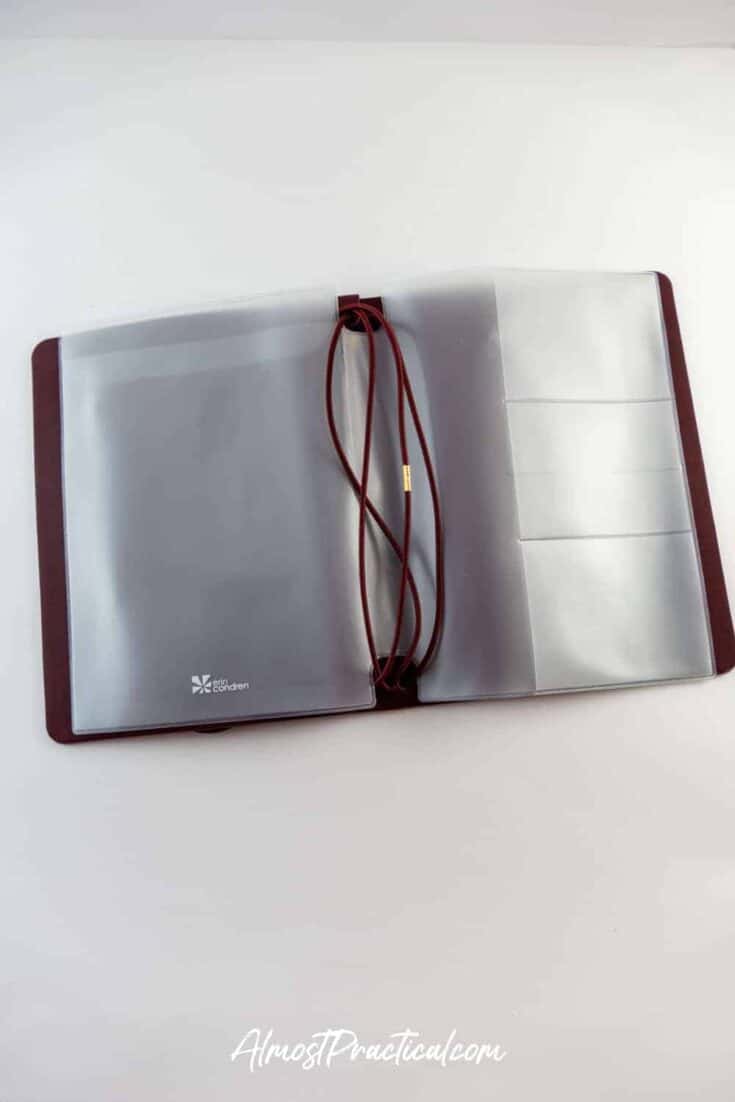 By themselves, the On the Go Folios don't have built in storage space – so Erin Condren makes a clear vinyl type insert that with a few pockets that you can use to corral small loose items.
I thought I would order one to see if I actually use it.
Remember that many Petite Planners have a folder flap in the back – so you can also use these to store your sticker sheets, etc.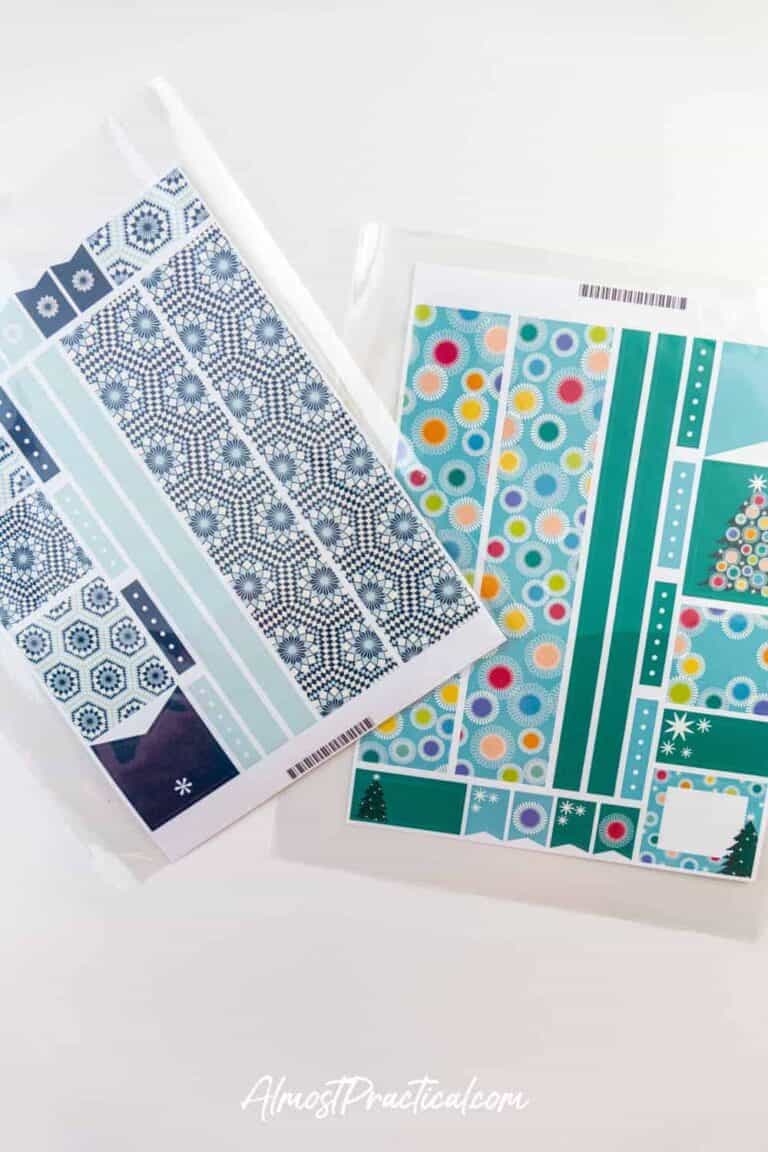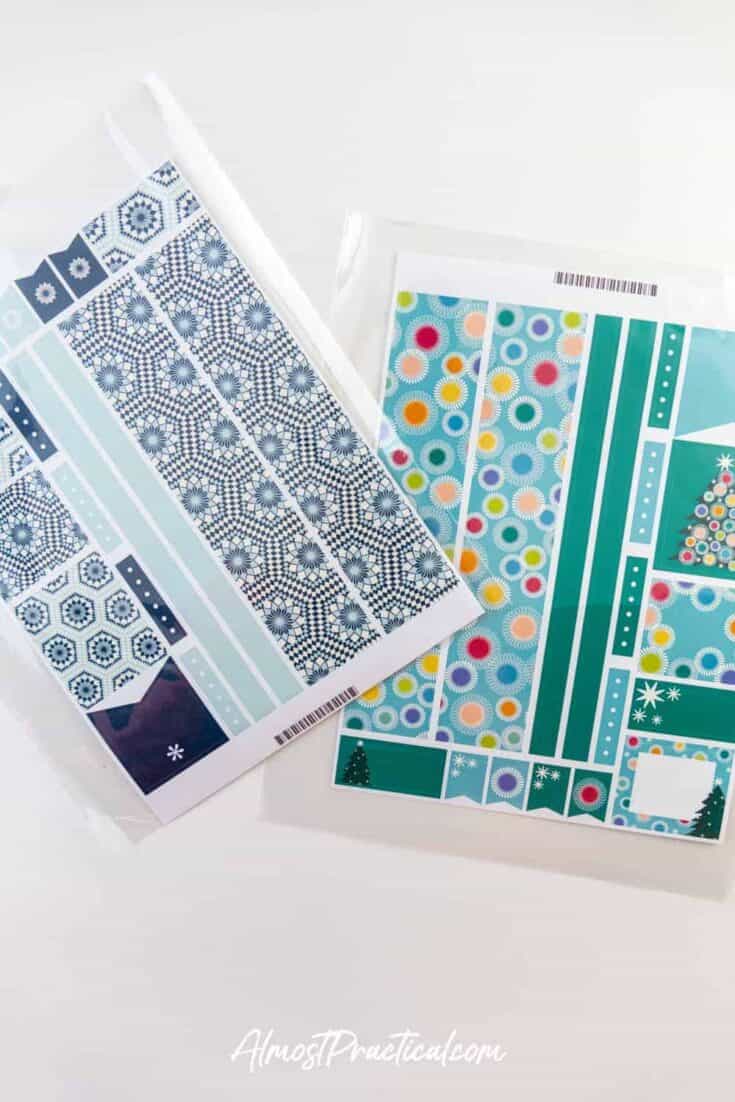 Speaking of sticker sheets, I ordered two in this Erin Condren Black Friday Haul: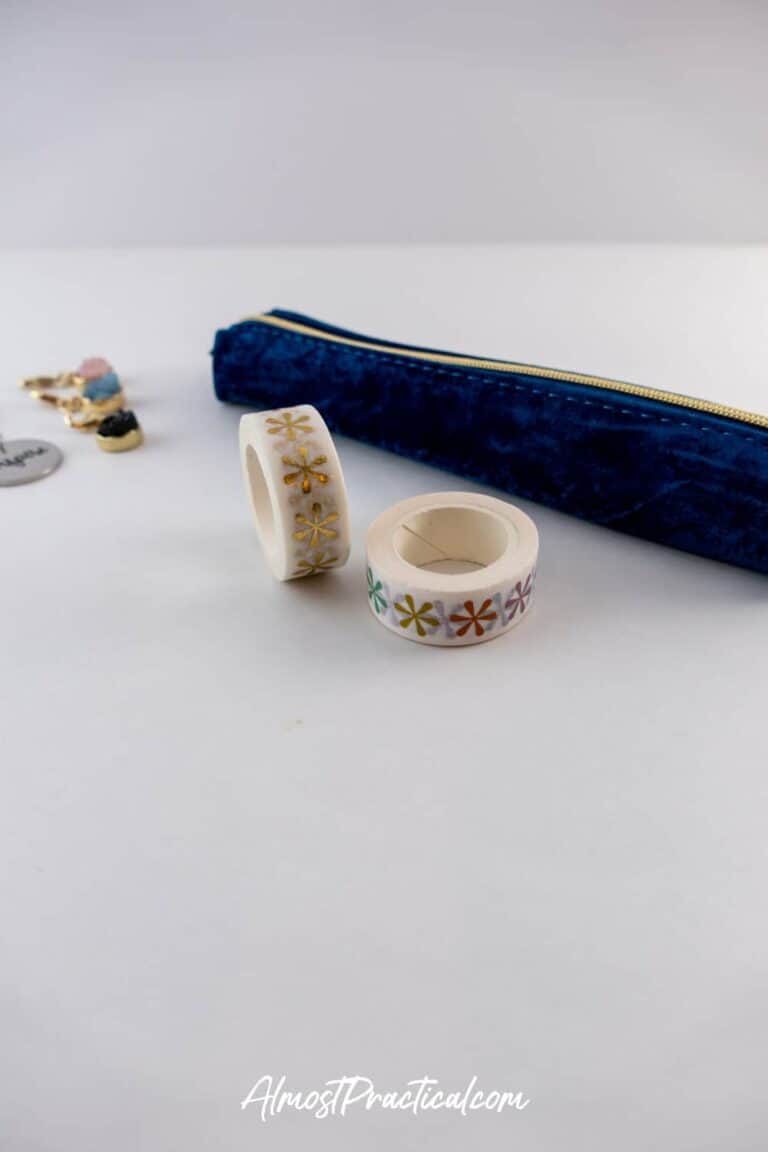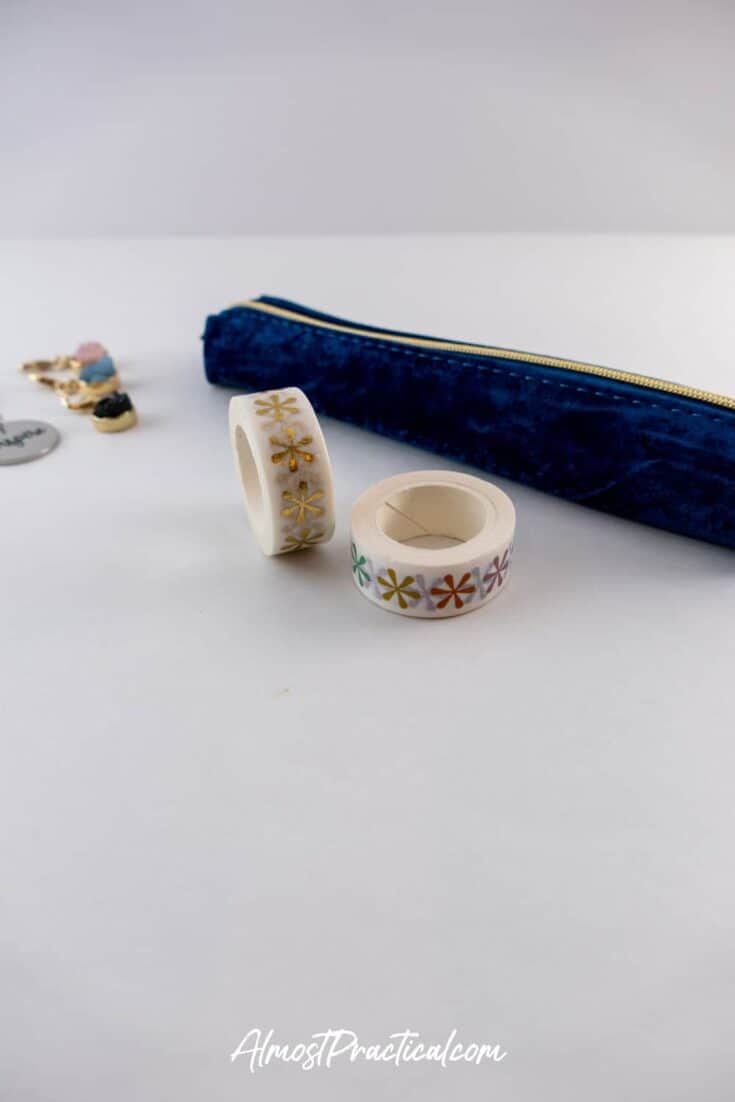 The Erin Condren Metallic Washi Tape is a fun way to decorate your planners.
I often add small things like this to my cart when I need just that little bit more to meet the free shipping threshold. 😉
It's a great way to stock up on any small thing that you probably would not order all by itself.
Sticker Book Monthly Edition 4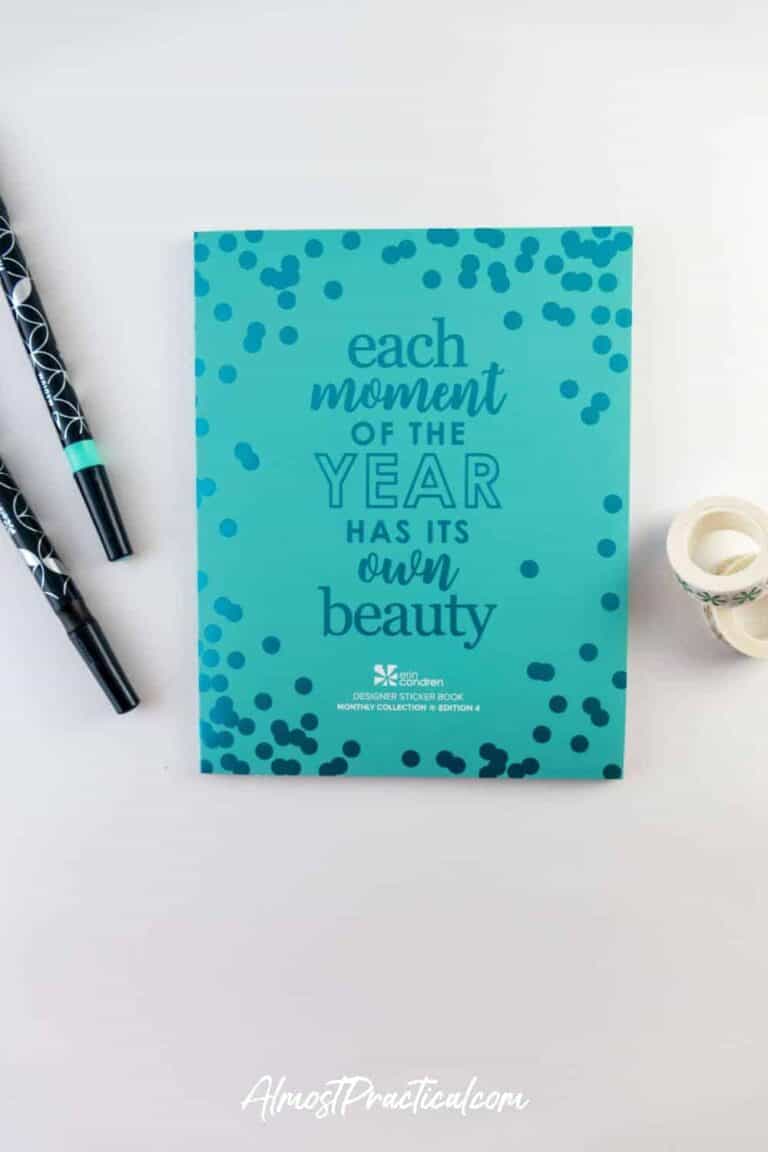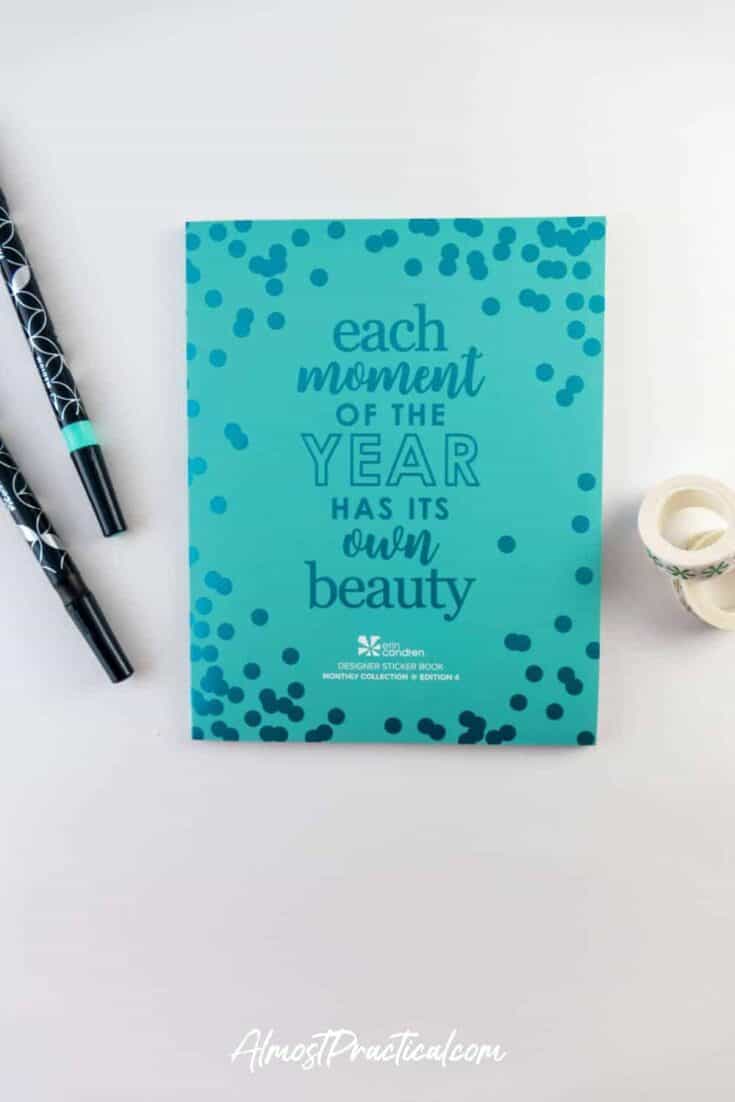 I find Erin Condren Monthly Sticker Books to be really useful.
The actual month name stickers are perfect for the goal spread that you find right behind the mini months in most of the LifePlanner layouts.
There are two versions available right now:
Sticker Book Monthly Edition 4 and
Sticker Book Monthly Edition 5.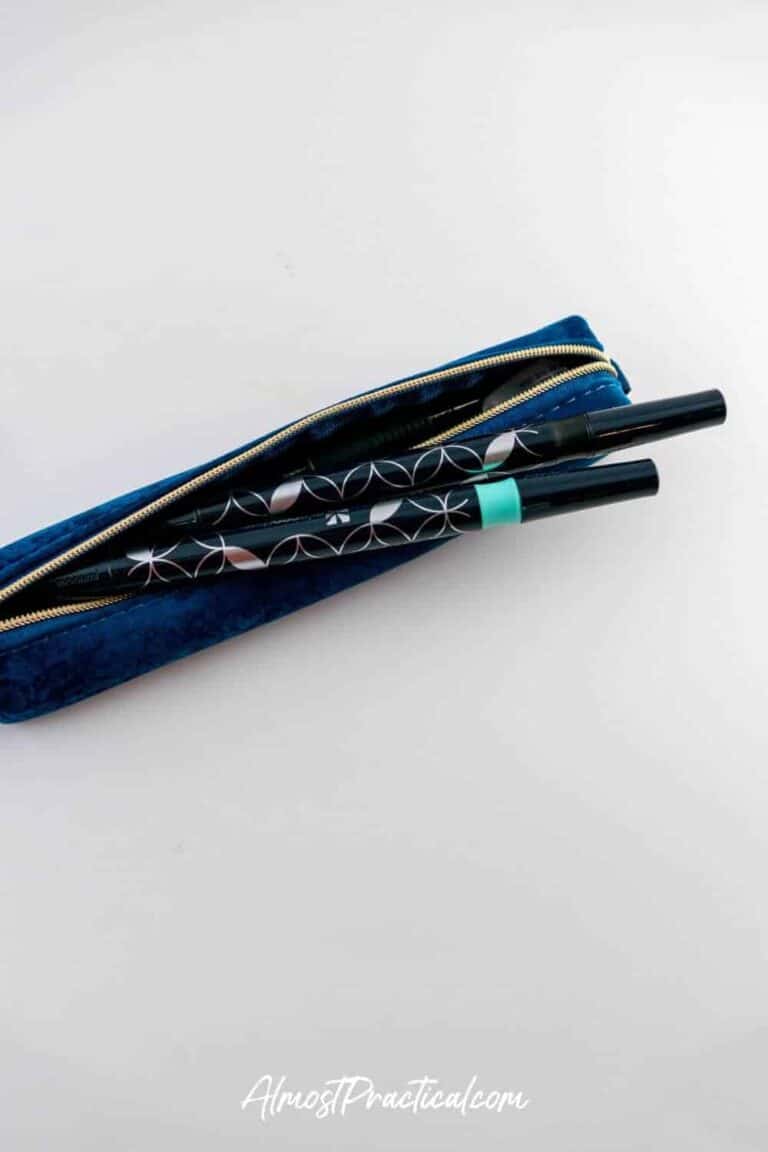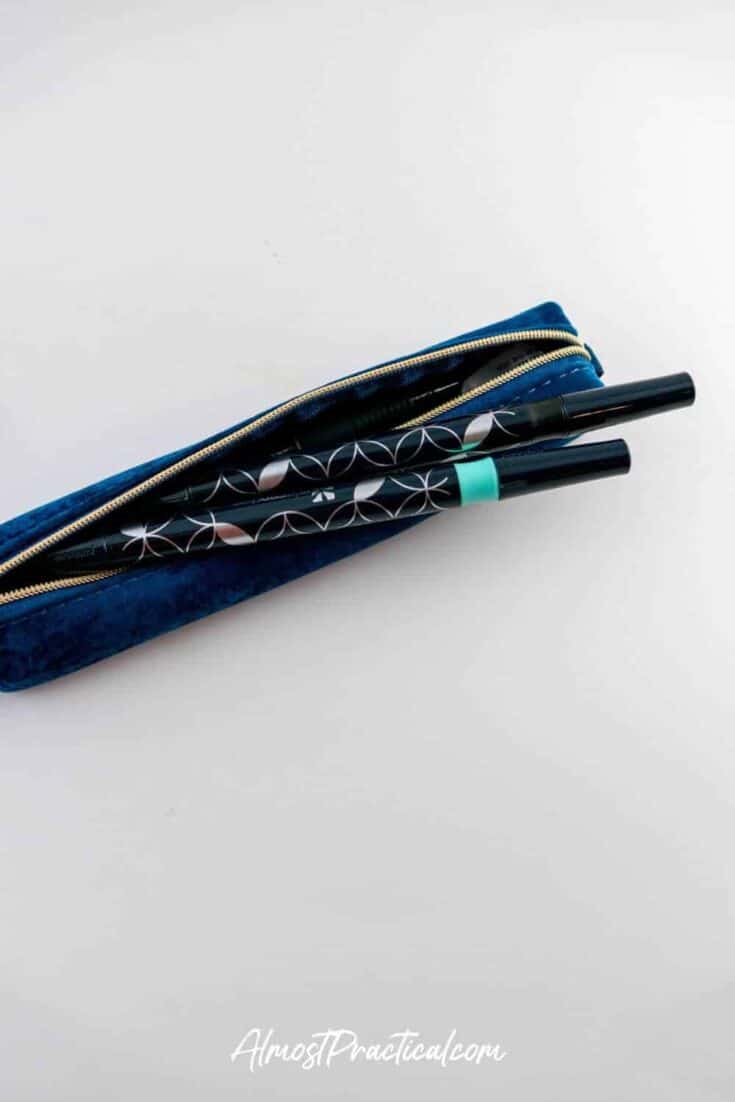 I believe that the Erin Condren Dual Tip Brush Pens (these are different from the Dual Tip Markers) are new.
While supplies lasted, Erin Condren added a sample set of two to your order if you were an EC Insider.
These are fun markers and are great for hand lettering and calligraphy.
Believe me, my fancy writing skills are pretty much nonexistent – but I was able to get pretty good results with these markers.
Impressive.
That Is All That Was In This Order
That was it for this order.
Here is everything that came in both of my Black Friday hauls (this list only includes things that are currently in stock) – if you watch both of my Erin Condren unboxing videos – you can see it all up close and personal.

Related: Watch the 2019 Erin Condren Winter Surprise Box Unboxing here.