5 Ninja Paperclip Hacks To Solve Simple Little Problems
This post may contain affiliate links which means I make a commission if you shop through my links.
 Disclosure Policy
I must say that I love my office supplies – especially my paperclips.
Just give me a few paperclips and a problem that you need to solve and my wheels start churning.
Easily amused, I know.
But with so many paperclips spilling out of my drawers – I need to find some creative ways to put them to good use.
Here are a few ways to use paperclips in ways that they weren't really intended.
1. Use Paperclips on Your Luggage Zippers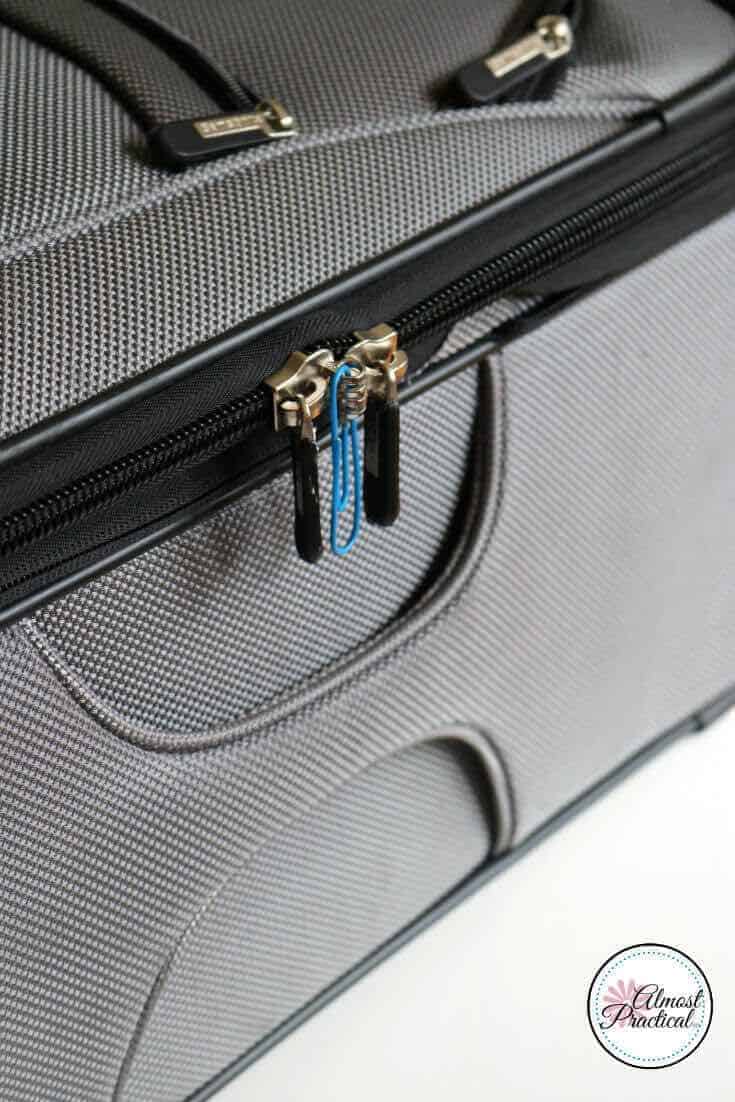 Way back in the day, we used to buy little luggage locks to keep our suitcases closed when we traveled.
The idea was to keep the zippers shut tight when you checked your baggage.
I did not want to be the person whose luggage burst open in cargo – and have my belongings go piece by piece around the baggage carousel.
But then the TSA came about and standard locks were a no-no.
You could buy special TSA locks, but about that time, I found that looping a paperclip through the zippers worked just fine.
It certainly wouldn't keep thieves out (if they want my dirty socks, so be it), but it kept the luggage closed during travel – and that was good enough for me.
Related Posts:
2. Use a Paperclip as a Bookmark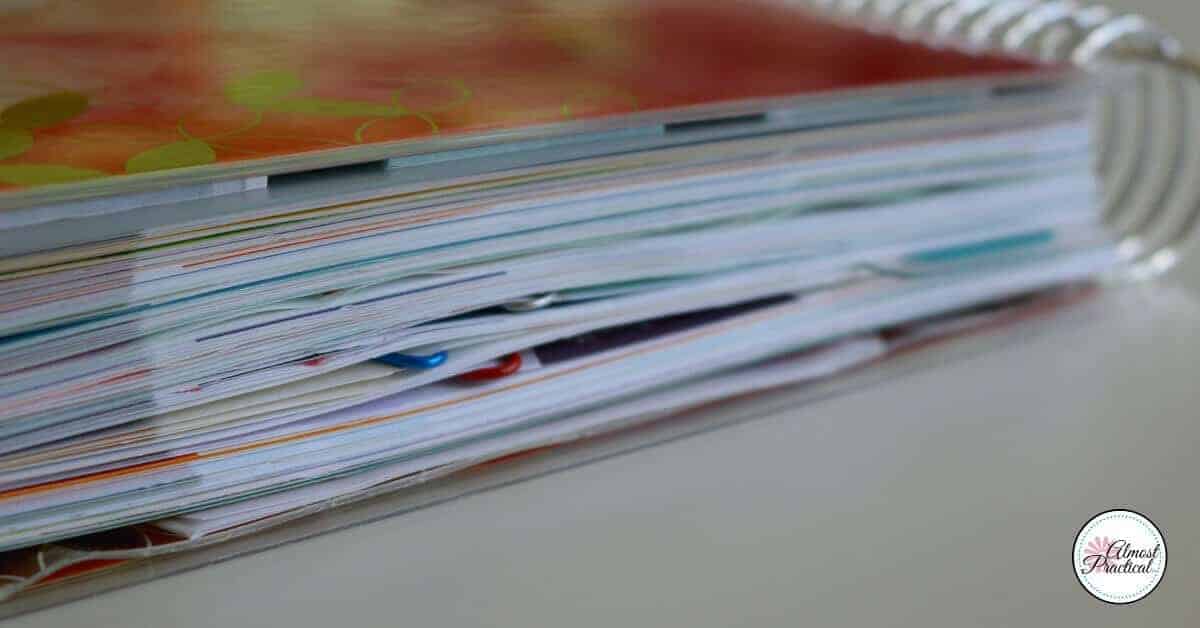 I love a good paper planner.
And these days you can get all kinds of planner accessories, including a variety of bookmarks.
But honestly, my favorite bookmarks are colored paperclips.
I clip one on the monthly view, I stick one on "today", and choose a third color for some important page that I want to save.
Paperclips work great as regular bookmarks, too. They don't fall out of your book – what more could you ask.
Related Posts:
3. Use a Paperclip to Rethread a Drawstring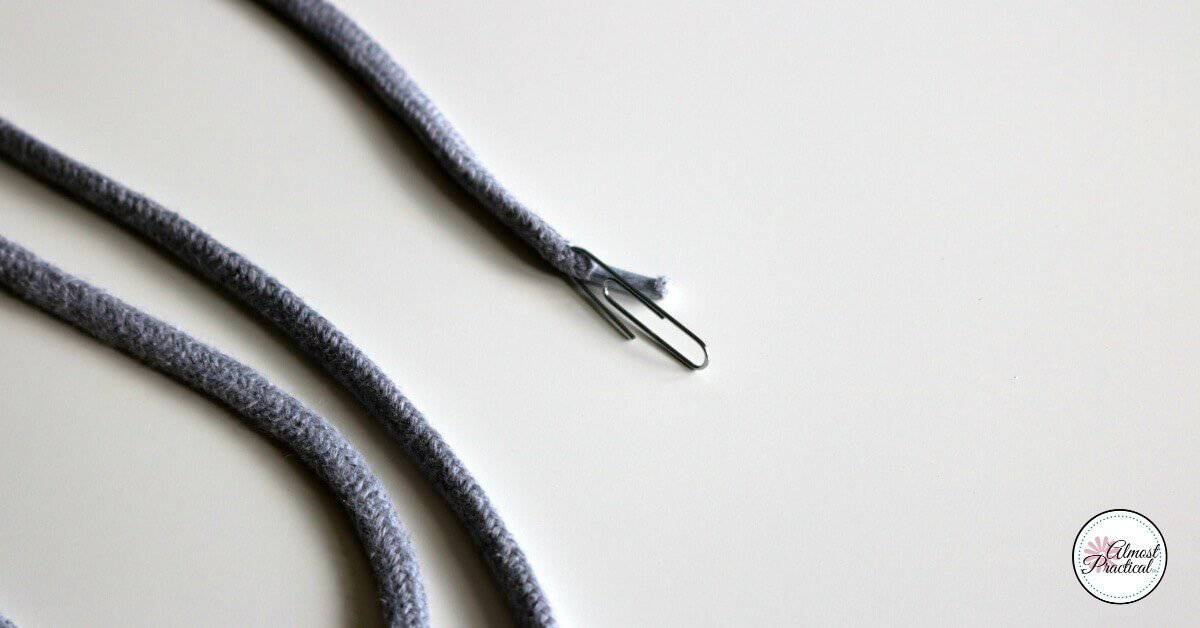 It is the worst.
You have a favorite hoodie or a pair of sweatpants.
But when you wash it, the drawstring somehow slithers out.
Well, a paperclip can make the process of rethreading your drawstring just a bit easier.
Slightly, open the paperclip and poke the end through the end of your drawstring. Then close up the paperclip.
Now push the end with the paperclip into the drawstring path in your garment.
The paperclip acts as a weight and a guide to help you push the drawstring along the path.
You can also use a safety pin to do this as well, but I usually have more paperclips lying around than safety pins.
4. Clean out School Glue Caps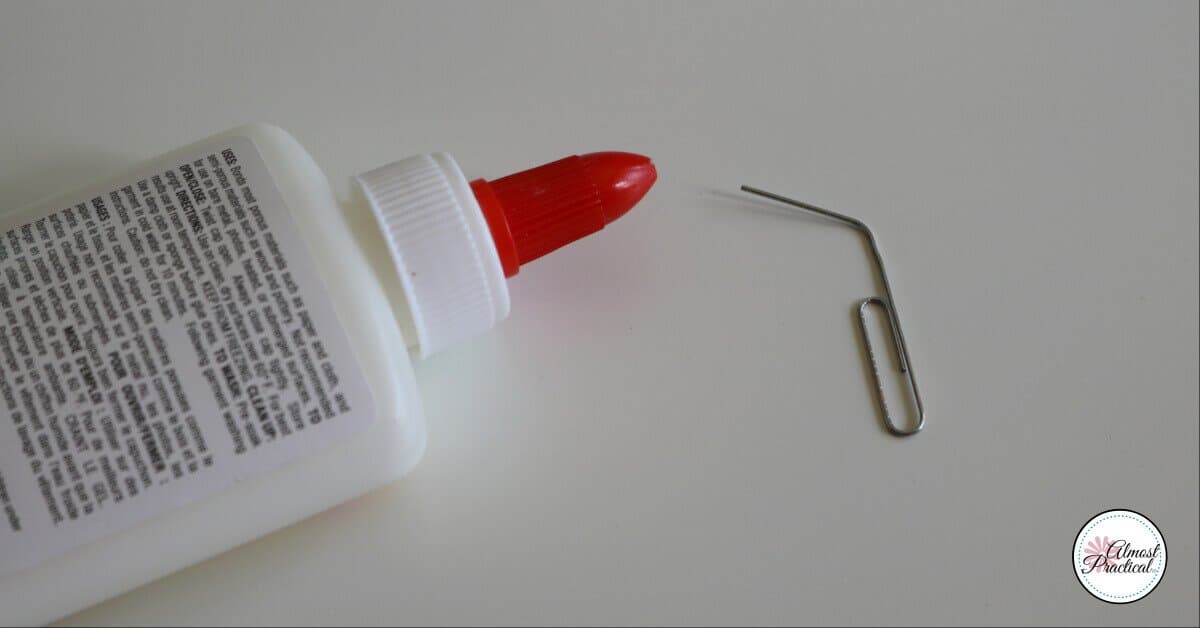 Somehow my kids never close the cap on the school glue.
So, the cap gets clogged with dried glue.
Just straighten one end of a paperclip and use it to scrape out the cap so the glue can once again flow freely.
5. Make It Easy to Find Tape Ends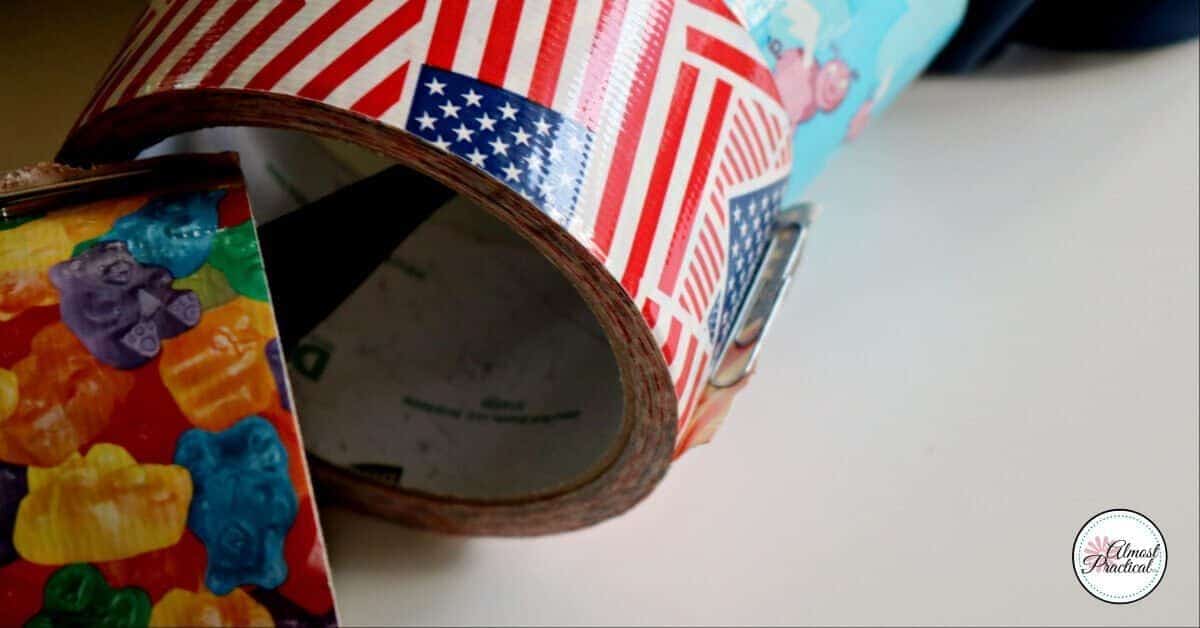 My daughter taught me this one.
She is a Duck tape fanatic (being a Post-It® fanatic, myself – I kinda get it).
One day I needed a colorful piece of tape for something or another, so I dug into her Duck tape collection.
I was surprised to find that she had each tape end folded over a single paperclip.
Wow!
No more picking at the tape end to peel it away.
So, nice to know that I am raising an "almost practical" child – makes a mama proud!
Your Paperclip Hacks
As you can see, paperclips are not just for paper anymore.
Do tell – what paperclip hacks do you have up your sleeve? Join the discussion in the comments below.
If you are looking for even more creative ways to use paperclips – check out this article by Jill at One Good Thing by Jillee and this one, too, at Country Living.
Pin This