How To Get Gel Pens To Work
This post may contain affiliate links which means I make a commission if you shop through my links.
 Disclosure Policy
Wondering how to get gel pens to work again? Read on.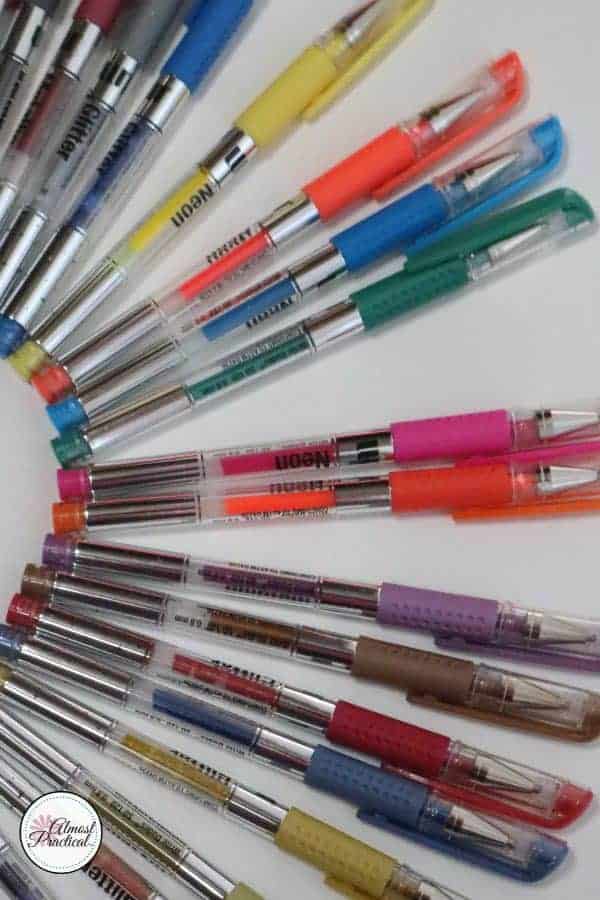 This weekend I bought a brand new set of gel pens in a rainbow of colors.
I was super excited to write with them because – well, that's what makes productivity nuts like me tick, I guess.
Actually, I need those pops of color when writing in my Full Focus Planner or on my goal setting worksheets (see below). The visual cues really help me to pay attention to the important things.
Related: Check out my review of the Erin Condren Deluxe Monthly Planner
So, all was good. I was trying out different colors (this particular set has neon, glitter, and metallic gel pens), taking down notes, and journaling.
And then one of the pens just stopped working.
I found a piece of scrap paper and scribbled on it until the paper tore – but still nothing.
This, of course, has happened to me before but usually with older gel pens. Usually, I just figure that they are dried out or something and just toss them out.
But this time it was a new pen.
And that is frustrating. When you pay for something brand new – it should work, right?
Well, this time I wasn't just going to let it go.
I decided to do the research and figure out how to get gel pens to work.
Certainly I wasn't the only person with this problem.
Related Article: Pilot Frixion Pens – Unleash Your Creativity with Magical Erasable Pens
How to Make a Gel Pen Work
Luckily I found this article that offered up a simple fix:
tap the pen to get the air bubbles out of the ink and, if that doesn't work
add a few drops of water into the ink.
What did I have to lose? I was going to throw the pen out any way.
So, I capped the pen and gave it a few good raps against the spine of my Full Focus Planner.
Then I scribbled again on that tattered piece of scrap paper.
You know what?
The gel pen started to work again. Yay!
Upon closer inspection of the other gel pens in the box – I noticed that many of them had air bubbles in the ink.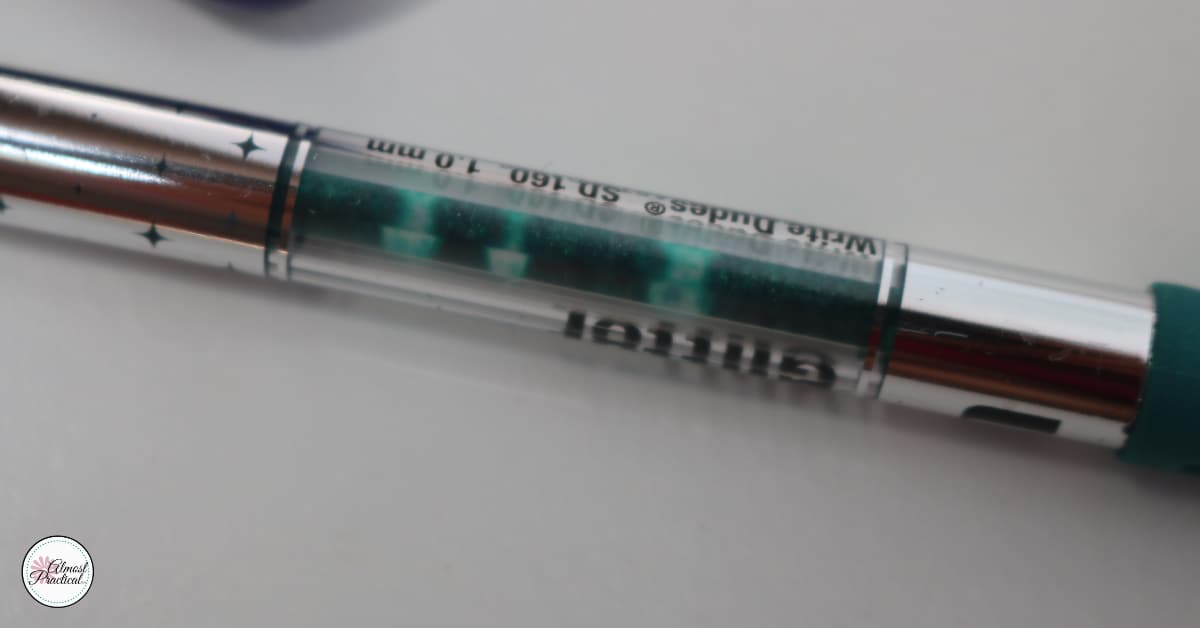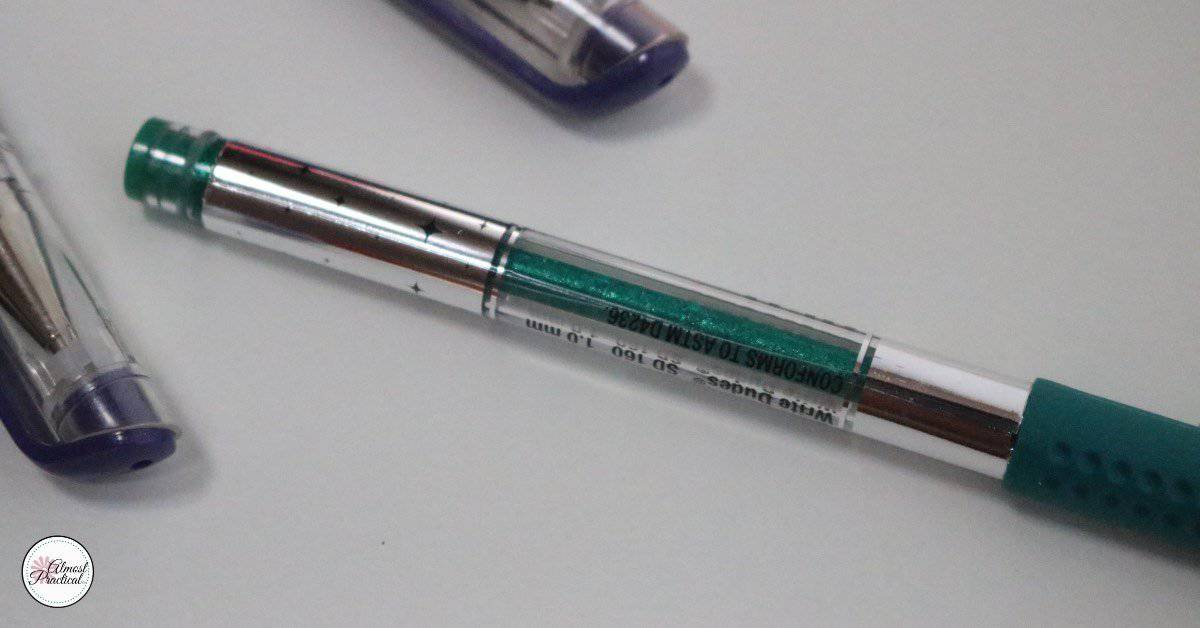 So the above solution really makes sense.
I didn't have to try adding water to the ink – so I can't really say if that actually does help.
But, if you've tried everything else, that might be the way to go.
The Best Gel Pens for Your Project
There is such a variety of gel pens on the market that it is hard to say which ones are best.
Personally, I think that the best gel pens for writing will have a finer point – like these colorful Pilot G2 pens in .7 mm point.
However, I think that the best gel pens for coloring or art projects will have a broad point – like this set from Arteza which have points from .8mm to 1.0 mm.
It all comes down to personal preference.
Related Article: Why Planner Accessories Will Make You a More Efficient Thinker
Have Your Gel Pens Stopped Working?
Honestly, I can't believe how easy it was to get my gel pens to work again.
To think that I threw out so many in the past because I thought they were all dry.
I hope that this article helps you out, too.
If this tip helped you out – please pin the image below on Pinterest. Much appreciated!