Why Planner Accessories Will Make You a More Efficient Thinker
This post may contain affiliate links which means I make a commission if you shop through my links.
 Disclosure Policy
Without paper planner accessories, my planner would be useless.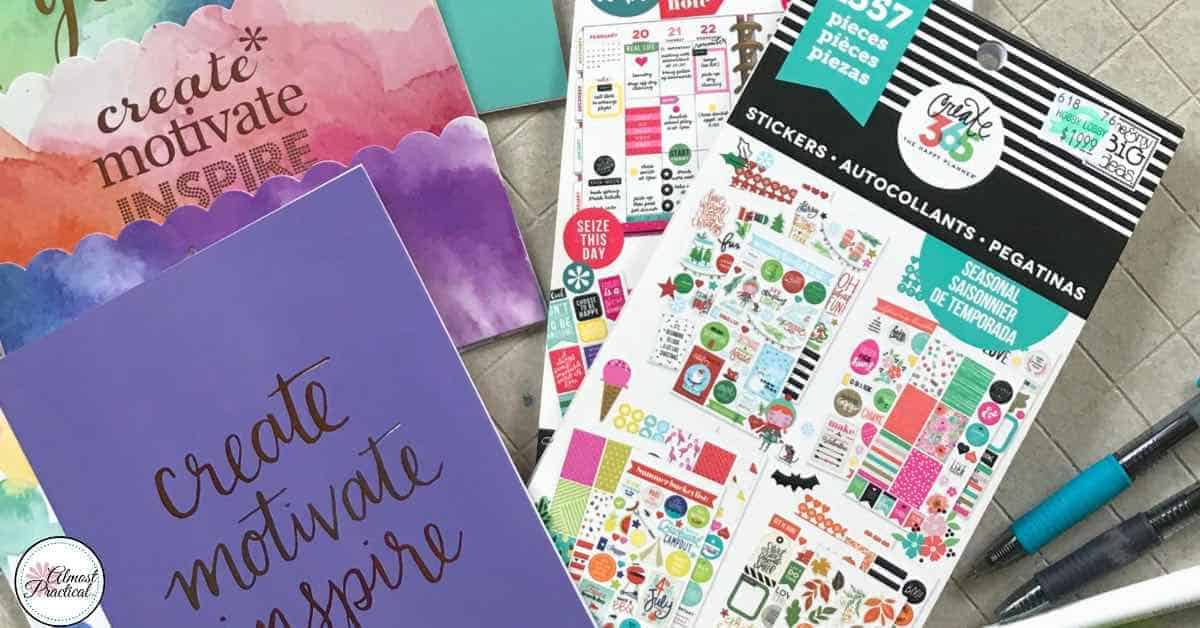 It may seem like a drastic statement – but pops of color, stickers, and design elements really help me remember the things that I write down.
In fact, sometimes I feel a little childish when I color things in on my planner. But at the end of the day, you have to go with what works for you right?
Over the years, I have tried many different paper planners.
This include:
I have truly loved all of them.
What I learned is that I like having plain, basic planner pages with black and white tones.
I then like to dress them up with paper planner accessories to make the pages pop.
Color Makes You More Efficient
For sure, I am not alone – this article on Fast Company explains how color coded notes can make you a more efficient thinker.
More and more people are turning away from electronic planners and going the old-fashioned route of pen and paper.
The explosion of bullet journals also proves the point.
And people aren't just creating their bullet journals in black and white – they are turning their planners into amazing works of art.
While I love looking at all those beautiful and colorful planners, I don't have the time or the talent to create something that beautiful for myself.
I prefer to take a little shortcut and use paper planner accessories to dress up my calendar.
These are some of my favorites.
Paper Planner Accessories You Will Love
Erin Condren Accessories
You don't need to have an Erin Condren Life Planner to use her fun planner accessories.
I find that Erin Condren accessories are very motivational in nature. The stickers are high quality and I love to use them sparingly to celebrate an accomplishment or add a little pick me up here and there.
Related Articles
Create 365 Accessories
Among my favorites are planner accessories from Create 365. These tend to be more on the practical and useful side which really appeals to me.
There are lots of stickers that give you space to highlight a To Do item or something important that you need to remember.
The sticker books contain huge collections – so there is always something that works. This means you won't waste too much time looking for that perfect sticker.
Erasable Markers
I love using colored pens in my paper planners – but I hate crossing out items when plans change (and they do change a lot).
That is why I was so happy to find erasable markers.
Yes you read that right.
Pilot FRIXION markers are erasable. You can read my review here.
These have been a lifesaver for sure!
I am also a big fan of Pilot G2 gel pens. They are not erasable, but they come in lots of colors and are a joy to write with.
What Are Your Favorite Planner Accessories?
How do you dress up your paper planner? What methods do you have for remembering important events?
Tell us in the comments below.