How to Scan Notes Into Evernote
This post may contain affiliate links which means I make a commission if you shop through my links.
 Disclosure Policy
Scanning notes into Evernote is a great way to quickly clean up your paper clutter and get organized.
Once you are familiar with the basic structure of Evernote, it is time to start getting notes into Evernote.
There are so many ways to capture information in Evernote that scanning seems almost archaic.
But if you have a lot of papers, scanning is still one of the most efficient methods to transfer information.
The alternative of taking a picture of each piece of paper would really take way too long.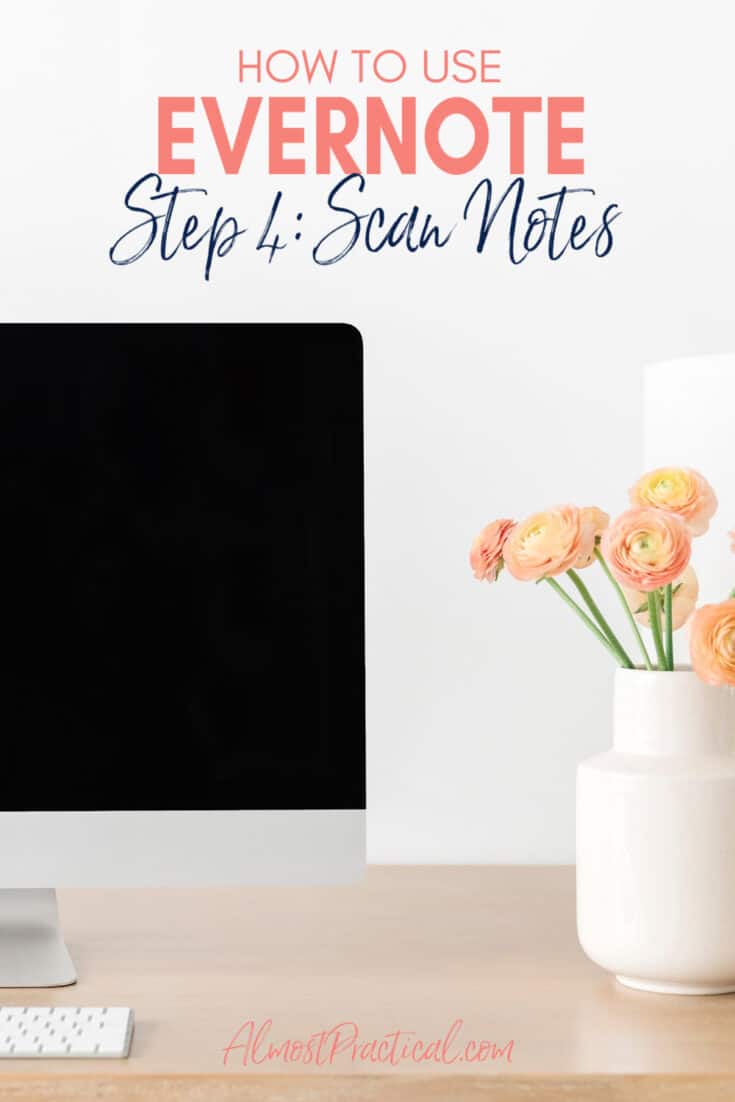 How to Pick the Best Scanner
If you have a printer with a flatbed scanner – this might be a seem like a good place to start.
But if you have a lot of papers, you will probably find that flatbed scanning is also very tedious and time consuming.
Placing one sheet at a time on the glass and waiting for the scanner to warm up and actually create the scan – well, you see how long this will take.
Look Into Sheet Fed Scanners
A better option is a high speed sheet fed scanner like the ScanSnap ix1400.
I use this older model Fujitsu ScanSnap iX500 and I am in love.
It is fast, works on both a Mac and PC, and it scans both sides of the paper at once.
The ScanSnap app also allows you to set up workflows to make your scanning process run smoothly.
Suffice it to say that you can scan a boatload of documents in a really short period of time.
You can set it up to scan directly into Evernote as well, this skips the step of saving to your computer first.
Once your document is scanned into Evernote, you just tag and organize according to your master plan.
Do You Use A Scanner With Evernote?
What type of scanner do you have?
What is your favorite way to get notes into Evernote?
Share your thoughts in the comments below.
Other Articles in the Series
If you are just getting started with Evernote or are looking for a way to use it more efficiently – check out these articles: