5 Last Minute Holiday Gift Ideas and Shopping Tips
This post may contain affiliate links which means I make a commission if you shop through my links. Disclosure Policy
Well, here we are in the home stretch – the week before Christmas. If you haven't finished your holiday shopping, don't worry – you are not alone. Here are 5 last minute Holiday Gift Ideas that your list will love!
According to this article in People Magazine – almost 51 percent of Americans wait until Christmas Eve to buy their presents.
Wait, what!?
So if you thought you were behind in your holiday shopping – and it is not yet Christmas Eve, then apparently, the good news is that you are ahead of the game.
Of course, when you wait until the last minute, actually obtaining the gift in your physical possession can be a challenge. There are no guarantees that a last minute online order will arrive in time.
So, here are a few things that you can do to get around that.
This list ranges from shopping in person to getting items on a subscription.
At the end of the day, remember that it is the thought that counts and if your gift is at least in the works, then hopefully your recipient will understand.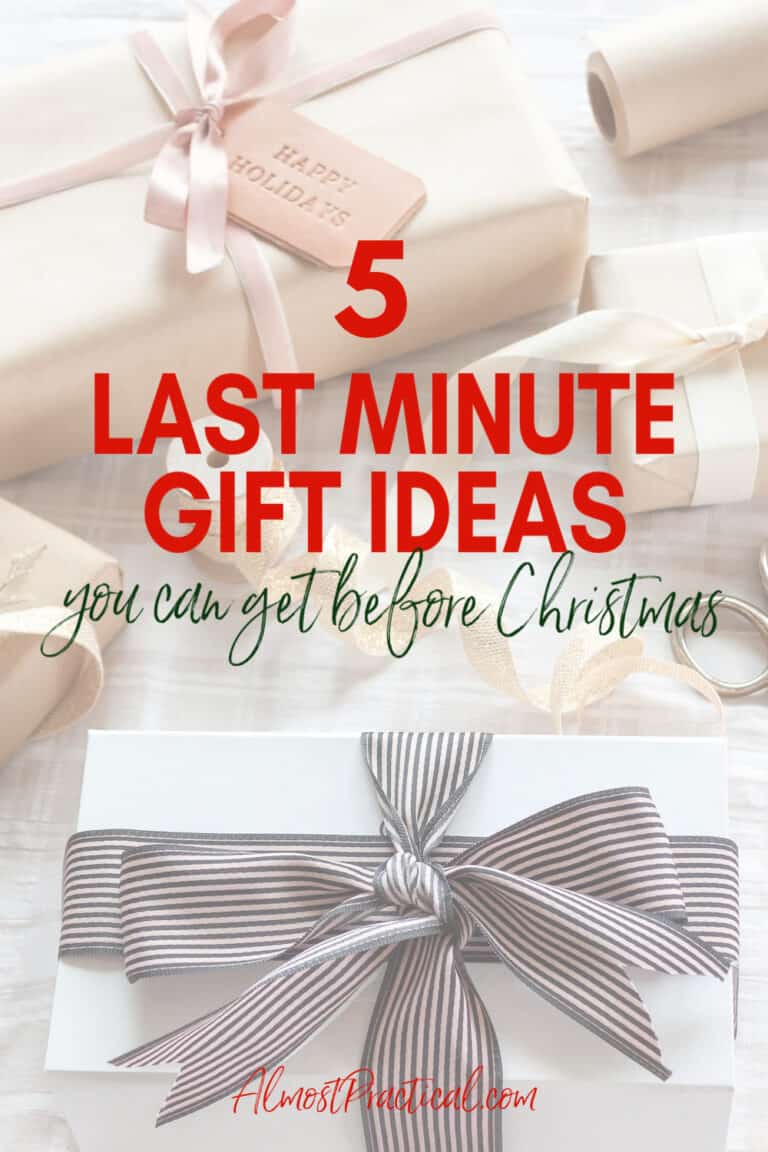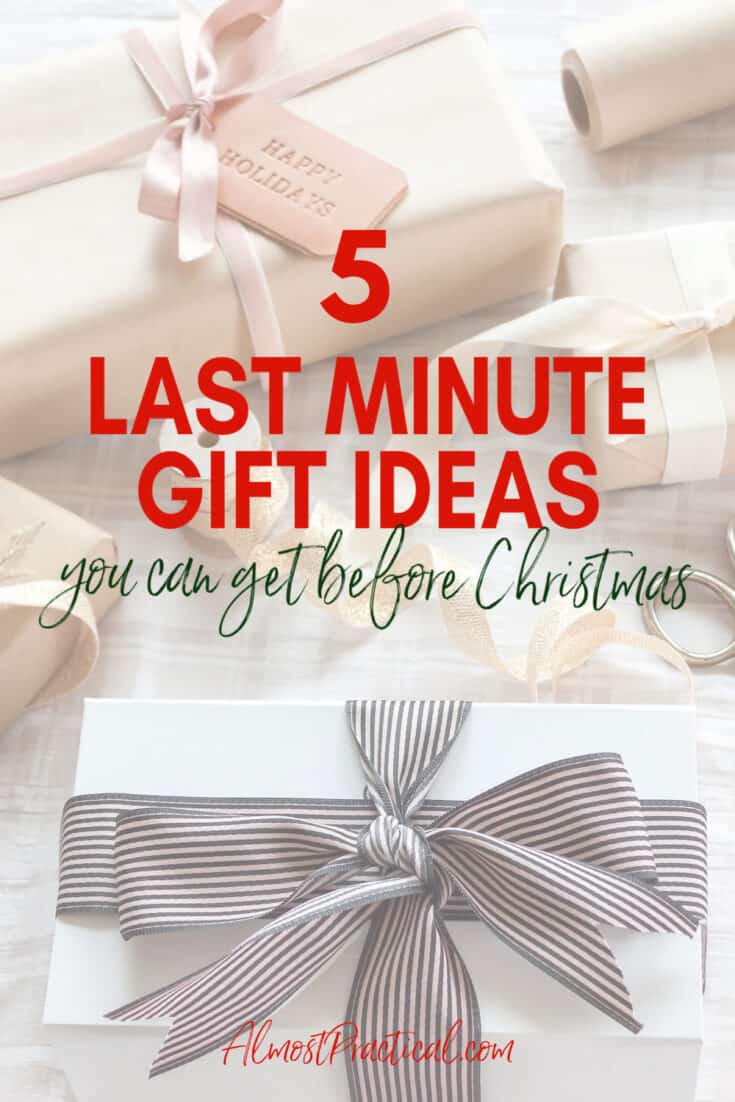 1. Buy the Gift In Person
The easiest way to make sure that your gift will arrive in time for Christmas is to actually go to the store and buy it in person.
Unfortunately, this method can also be the most time consuming – especially if what you want is out of stock.
If I am down to the wire, I usually do a hybrid method of shopping in person.
First, I go online and find what I want.
Then instead of having whatever it is shipped to my home, I check to see if there is a "ship to store" option.
If so, I try to order using this method.
Usually if the item is available, the website will show a same day window of when it will be ready for pickup.
If it is not in stock, I try to find something else that has immediate availability.
2. Buy a Gift Card
Gift cards can be a bit iffy, because they can either come off as pure generosity pure laziness.
But if you are out of time, a gift card is a great option.
Most retail stores sell their own brand of gift card, and supermarkets and chain stores often sell gift cards to a variety of retailers.
However, one option that is often overlooked is the print at home gift card.
Stores like Amazon give you the option to order your gift card online and print it out at home.
This is pretty good because you don't have to wait for it to arrive in the mail.
Just buy (or make) a nice card and include the gift card that you printed out.
3. Give a Membership
Who doesn't love the convenience of a service like Amazon Prime? The subscription offers so much more than just fast shipping. You get services like Prime Video, Amazon Music, Prime Reading, Prime Gaming, exclusive savings at Whole Foods and so much more!
And you can Give the Gift of Prime – yes, you can gift an Amazon Prime membership! Choose between 3 month and annual options.
It really does make a great last minute gift.
4. Harry and David Family of Brands
Nothing says holidays like yummy treats – and Harry and David doesn't disappoint.
I always love unwrapping one of their gift towers. With so many boxes to open, each one is a surprise in and of itself.
The family of related brands all offer tasty treats (and fresh flowers!) that you can order and have delivered in the days leading up to Christmas.
These brands include:
What I love about the Harry and David Family of brands is something called the Celebrations Passport. You can buy this "passport" for a small annual fee and you will get free shipping at Harry and David and all of the related brands.
We have been members for the past few years and have used it so many times – I love never having to worry about shipping.
5. Homemade Coupon Book
You may think of a homemade coupon book as something a child would give to their parents.
But the reality is that, if done right, a homemade coupon book could be a great gift for just about anyone.
Usually a gift coupon book is all about saving the recipient time or perhaps pampering them a bit.
You could include coupons to run errands, mow the lawn, shovel the driveway, make dinner – the only limit is your imagination.
You could get really innovative and make a handmade scrapbook to use as your coupon book.
The effort that you put into creating such a helpful gift is sure to be appreciated.
Just make sure to deliver on your promises when the recipient decides to cash in on a "coupon".
Lots of Options for Last Minute Gifting
With a little creativity you can still come up with unique gift ideas even if you waited until the last minute.
Whether you plan to pick up the gift in person, give a gift card, gift a service, rely on delivery, or make your own gift – you can still make your recipient feel extra special this holiday season.