I have had my Cricut Explore Air 2 for over a year now. And when people come over they always ask me – "what is a Cricut machine?".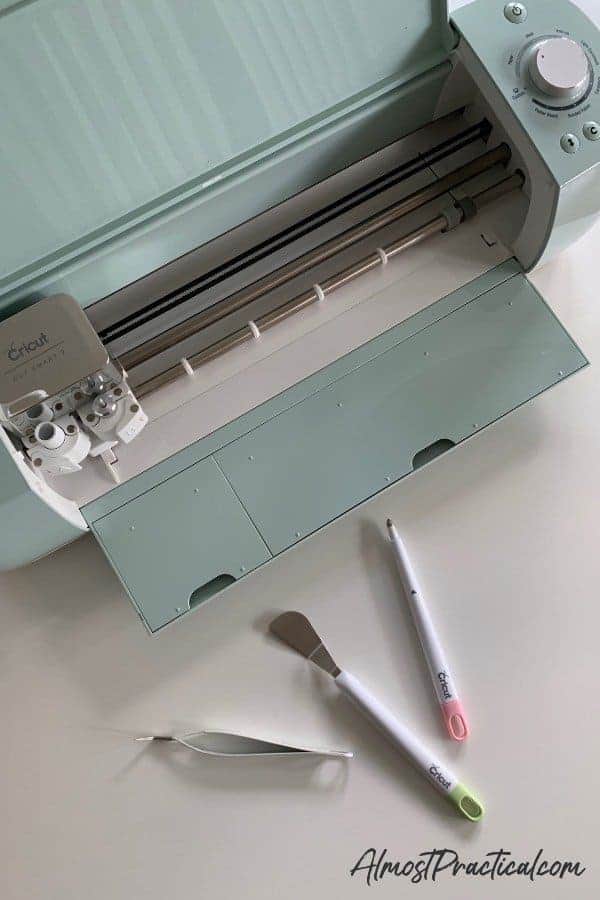 To people who aren't into DIY and crafting, a Cricut machine is quite a foreign concept.
For me, the most simple way to explain it is this reply:
A Cricut is a precision cutting and writing/calligraphy machine. You can use it to create papercrafts and to cut vinyl stickers and lettering, as well as iron on decals.
It is a simplistic explanation – and I don't even get into the more amazing stuff that a Cricut Maker machine can do. Because that would just be overwhelming.
What Can You Do With A Cricut?
The next question is always this – What can you do with a Cricut?
The precision cutting, writing/calligraphy craft speak is a little too general for many. They want a more concrete explanation.
What can you actually do with it?
Well, there is so much that a Cricut can do – it is just up to your imagination (and, dare I say it? – skill).
What it does is make really clean, sharp, and intricate cuts – much better than what you can achieve manually with scissors.
Think of a really detailed snowflake cutout.
If you swap out the blade with a Cricut pen/marker then you can use your Cricut machine to write in calligraphy.
Think personalized wedding invitations, thank you cards, holiday greetings, and birthday cards.
You can create:
greeting cards
gift tags
paper flowers
stencils
labels
scrapbook pages and layouts
iron on t-shirts
envelopes
boxes and bags
ornaments
personalized items
I know that I am barely touching the surface here – because there are so many possibilities.
What Can You Make With a Cricut?
Sometimes it is easier for me to just show them some my past projects.
Now, I told you that I have had my Cricut machine for well over a year now.
But honestly, when I first got it – I was intimidated by it. I think it actually sat in the box for about 4 months.
And then I dabbled with it, but since it didn't come with any real type of instruction manual – well, I just shied away from learning how to use a Cricut.
Big mistake! The more you use it, the better you get.
These are some of the Cricut projects that I created once I finally decided to dive in.
Mostly I stick to ready made projects in Cricut Design Space, but I am slowly branching out and learning how to create some of my own designs.
The Sample Cricut Project
The very first Cricut project I made was the sample one that came with the machine.
I really had no idea what to expect. So I followed the instructions and created a simple but gorgeous card that incorporated both paper cuts and calligraphy.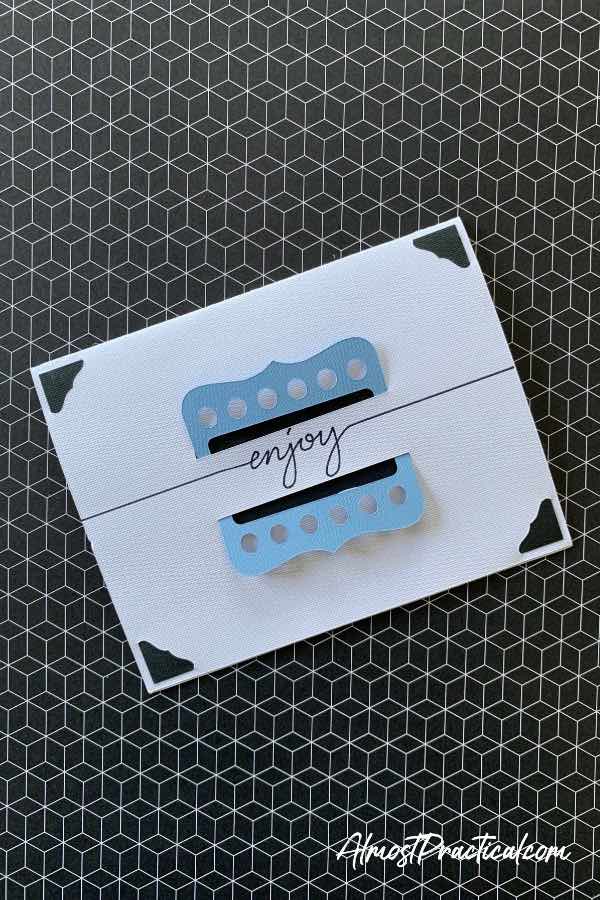 Birthday Card
This birthday card was one of the first projects that I made with my Cricut machine.
I believe it was a free design but I could be wrong about that. I now subscribe to Cricut Access – so it is a little gray to me as to which designs are free and which ones are part of the subscription.
This card is really simple and consists of 3 layers that I cut out of paper and cardstock.
I bought a few pads of assorted 12×12 paper and cardstock (including one of glitter cardstock) from Michael's to get myself started.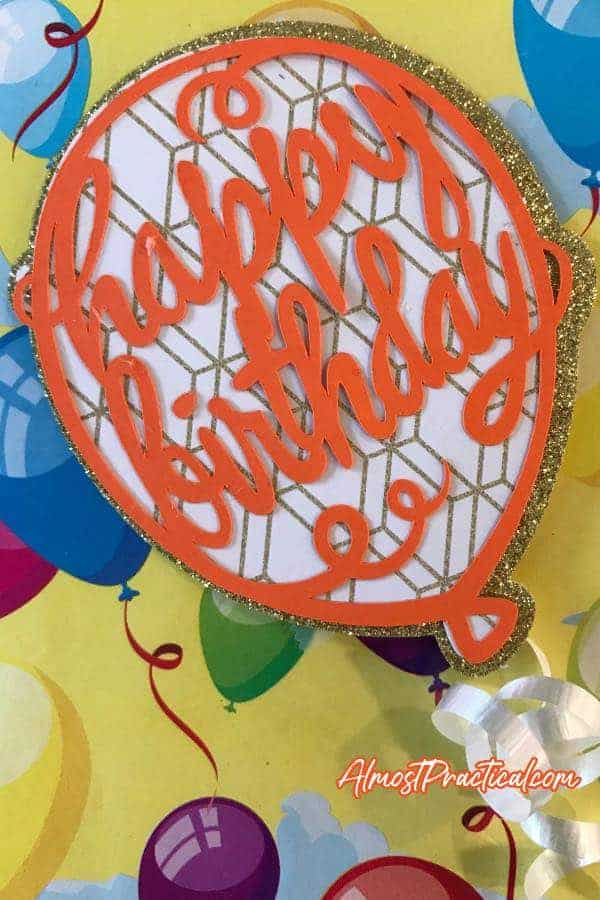 Thank You Card
I made a set of these Thank You cards with my daughter for her birthday party. It was a fun craft and I feel like it helped to bring back the lost art of handwritten thank you notes.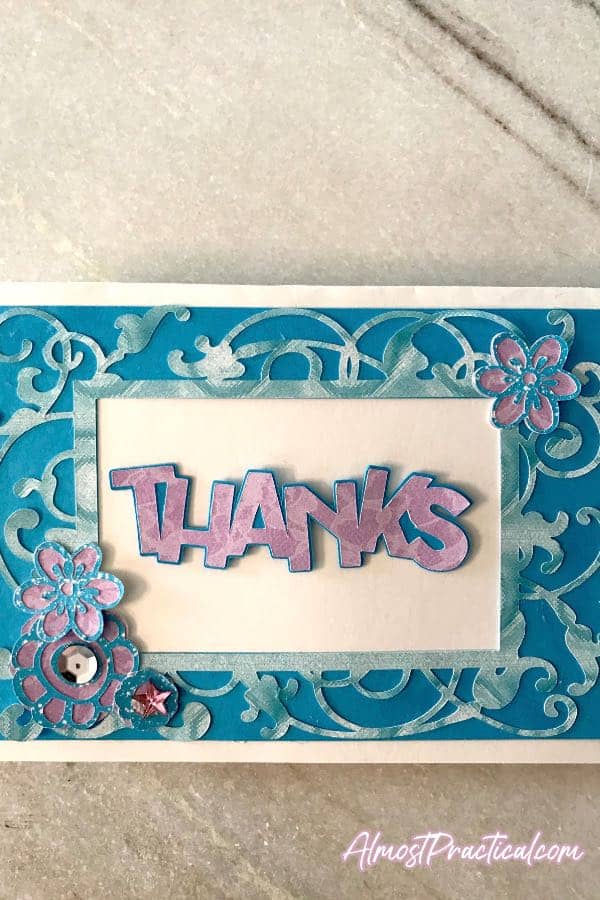 A Pop Up Card
This design was so much fun to recreate.
Like all the other designs on this page, I believe that this octopus card is a free design in Cricut Design Space.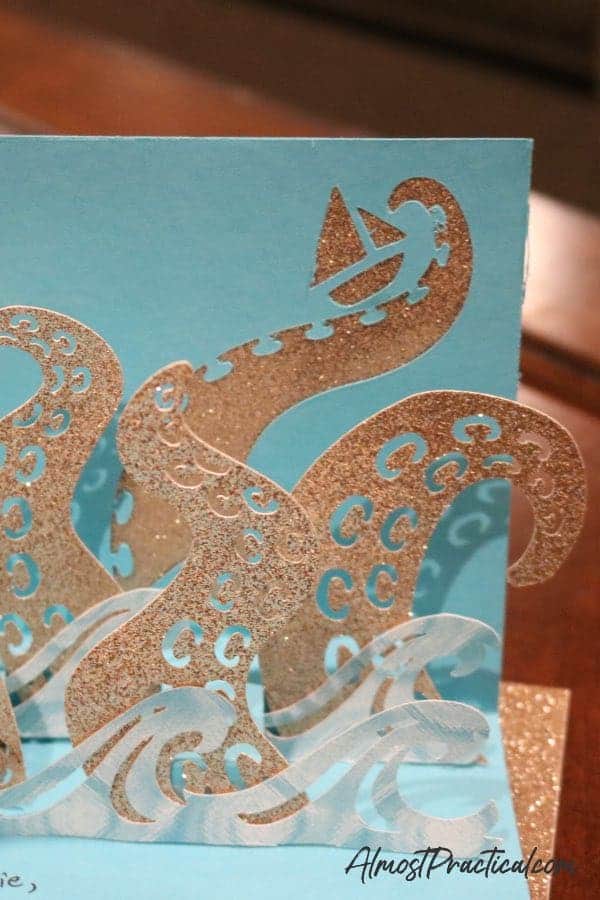 Iron On T-shirt
Well, you might have noticed that all of the above projects are paper based. In between these projects I did experiment with vinyl and created some labels for storage tubs in our basement.
But, this past Christmas I took the leap and moved on to iron on vinyl.
Again, I wasn't sure how things would turn out – but I am pleased with the results. And I learned a few things about using iron on that I will share in another post.
This project is part of the paid Cricut Access plan.
I used both the Everyday Iron-On Vinyl Samplers called Elegance and Jolly.
As for the actual t-shirt, I lucked out and found a plain one at Marshall's. It is a thin polyester type material and I wasn't sure if it would work well with the iron on vinyl, but it was fine.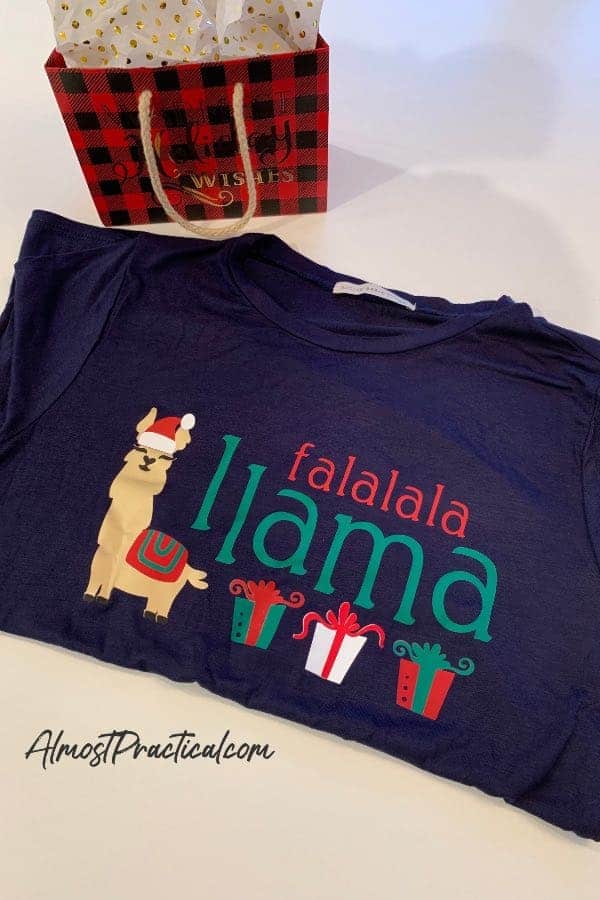 Watch the Cricut Machine in Action
Before I sign off, I mentioned that I had no idea what to expect when creating my first Cricut project.
Well, I took a really rough video of the Explore Air 2 in action and am including it here if you are curious.
Hopefully, I don't get a lot of hate on YouTube – because the video is completely unedited – but it does show you how the machine cuts. 😉
More To Come …
I will continue to share more Cricut projects as I create more and gain confidence.
If you would like to follow along – please subscribe to my newsletter using the form on this page.
Happy crafting!