What are Cricut Cartridges?
This post may contain affiliate links which means I make a commission if you shop through my links. Disclosure Policy
When I first got my Cricut Explore Air 2 – I had no idea how to use it, and it sat unused for a good number of months before I made myself figure it out.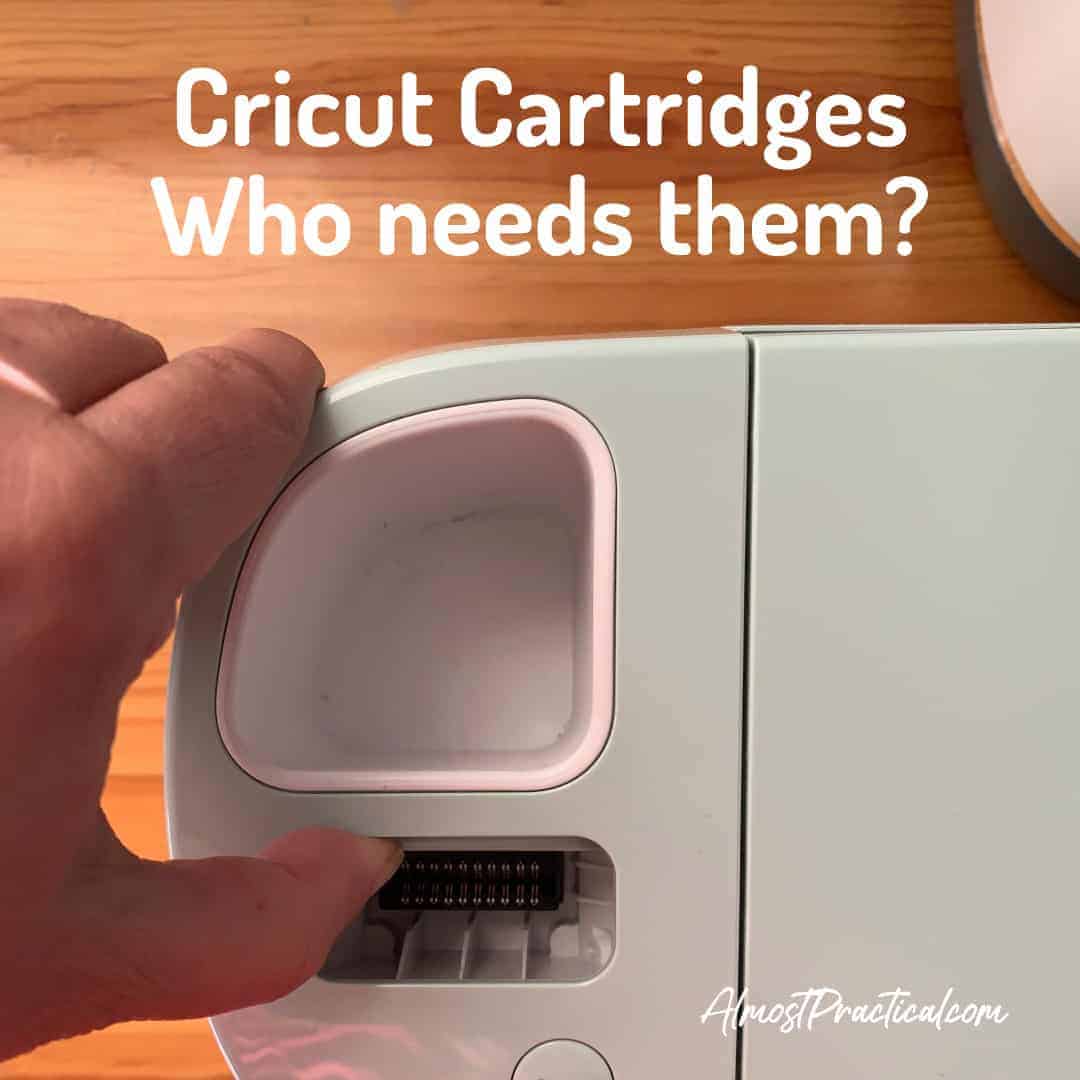 One of the things that held me back a bit were these things called Cricut cartridges.
I searched everywhere for the answer to – What are Cricut cartridges and do I need these things to use my Cricut machine?
My Explore Air 2 had this slot for cartridges – I knew that much.
And I figured out that a Cricut cartridge is a collection of images that you can use to create and cut your projects.
But then there was this thing called Cricut Access and that had things in it that you could use for projects, too.
So, these cartridges – did I need them, did I not?
It was all so confusing.
Over time, I think I have it all figured out. This is what I know.
The Basics of Cricut Cartridges
Cricut cartridges are a collection of images that you would buy and use to create projects on your Cricut machine.
These collections centered around a theme, a season, a holiday, a type, licensed characters, etc.
There is usually some common thread that ties all of the images on a particular cartridge together.
Traditionally, these Cricut cartridges were actual, physical little plastic cartridges that you would plug into the cartridge slot on your Cricut Machine.
In fact, it was typical to use cartridges with the older Cricut machines (anything before the Explore family of machines).
If you own a legacy machine like the Cricut Expression series – this article on the Cricut website should be helpful to you.
Enter Cricut Design Space and Cricut Access
But with the new Explore machines and Cricut Maker, you now have the ability to use Cricut Design Space to create your projects.
You can design these projects using elements found in Cricut Access or you can also upload your own designs to Cricut Design Space.
Inside Cricut Access you will find lots of "Cricut cartridges".
I put this in quotes because these are no longer physical cartridges. They are now digital collections of images but are still called cartridges.
If you have a subscription to Cricut Access then many of these cartridges are included with your subscription – and you get a discount on the cartridges that are not included.
And once you buy a cartridge – it's yours to keep, even if you don't have a subscription to Cricut Access.
Why Is There a Cricut Cartridge Slot on the Explore Machines?
I was confused about the actual, physical Cricut cartridge slot on my Cricut Explore Air 2 machine.
Because I was completely new to Cricut I did not own any cartridges and did not know what to do with this thing.
The cartridge slot is actually there for a few reasons:
people that own older machines probably own a good sized collection of Cricut cartridges that they still want to use,
and you can still buy physical cartridges.
But here's the thing, you can link the cartridges that you own to your Cricut Design Space account – which makes all of your cartridges available to you even without the physical unit.
Here are the instructions on how to link your Cricut cartridges to Cricut Design Space.
You can use your Cricut Explore machines to do this.
But unfortunately, if you have a Cricut Maker machine, you will need a Cartridge Adapter to make it happen.
Do You Need To Buy Cricut Cartridges?
If you have an Explore series machine or a Cricut Maker, you do not need to buy physical Cricut Cartridges.
You can buy these image sets in Cricut Access or if you have a subscription then many will already be included for you to use.
As a relative newcomer to Cricut, I have had no reason to buy a cartridge and use my Access subscription for what I need.
Even if I found a physical cartridge on sale somewhere, I still probably wouldn't get it just because it seems like it would be more trouble than it's worth.
But I am open to other perspectives – so please leave a comment below.
Pin this article to your favorite board on Pinterest to refer to later.