How to Stop Spam Calls
This post may contain affiliate links which means I make a commission if you shop through my links.
 Disclosure Policy
I will start with the bad news first – there truly is no 100% effective way to stop spam calls.
The scammers are really good at finding new ways to get through to you.
But there are a few things you can do ebb the flow of robocalls and keep yourself safe.
Don't answer calls from numbers that you don't know.
If you do answer the call, don't engage with the caller. Just hang up.
Do not give out personal information.
Add your phone number to the Do Not Call List.
Block unwanted callers.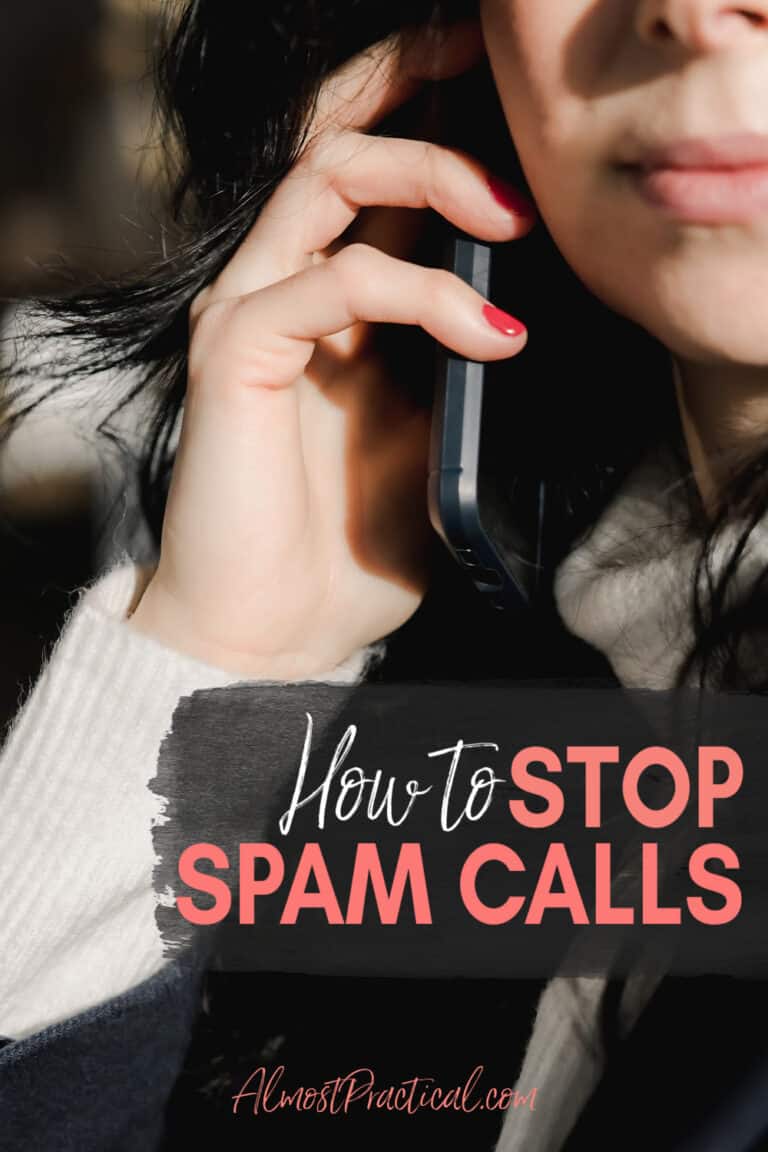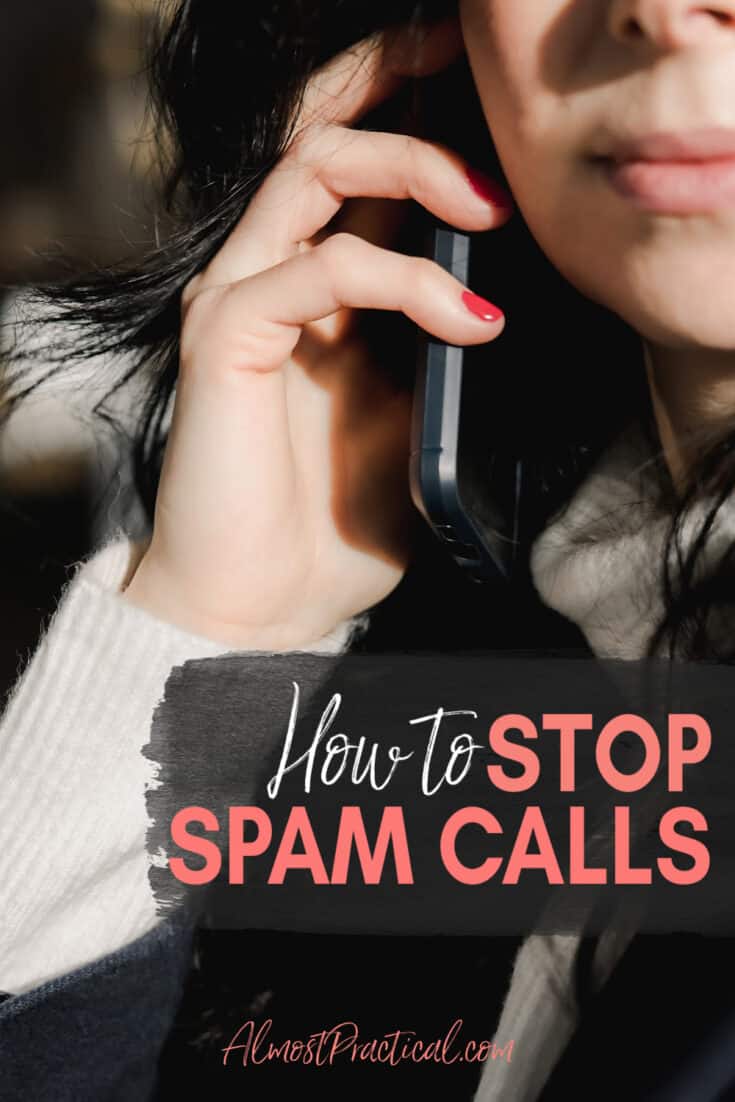 Don't Answer Unknown Calls
Your first line of defense against robocalls is to not answer the phone if you don't recognize the callers number.
Even calls that seem legitimate may actually be spam.
Scammers use Caller ID Spoofing technology to make the caller ID look like someone from your town or area code is giving you a call.
The best thing is to let the call go to voicemail. If the call is actually real and someone is trying to reach you – then they will leave a message.
And, according to the FCC, be sure to set a password for a voicemail account that you have with your phone service.
Some voicemail services are preset to allow access if you call in from your own phone number. A hacker could spoof your home phone number and gain access to your voice mail if you do not set a password.
Why It Is Important to NOT Answer A Spam Call
Answering a robocall is bad for these two reasons among others:
It tells the spammer that your number is a valid, functioning phone number. They will then add your number to a list that they will sell to other spammers which will result in more spam calls to you.
You make yourself and your information vulnerable by talking to people without good intentions.
Don't Engage With Scammers That Call
Despite your best efforts, there may be times when you actually do answer an unknown call only to find yourself speaking to a scammer on the other end of the line.
You might be expecting a call from your doctor, your child's school, or from a job interviewer.
If the caller is not the person you expected – simply hang up. Do not try to engage the caller.
Recently, I have received calls for:
auto warranty extensions,
business loans,
employee assistance,
computer tech support, and
water testing – just to name a few.
Sometimes these callers can be convincing – but remember that when someone that you don't know calls you, then you don't really know who they are.
Keep your information safe and hang up.
Do Not Give Out Personal Information
No matter what – do NOT give out any personal information to unknown people that call you.
If you think that the caller is a legitimate company that you do business with – tell them that you are going to look up their number and call them back.
It may seem awkward but your main goal is to protect your identity.
So, hang up, look up the number from a trusted source (perhaps the official website, a business card, or an invoice that you have) and call back using the verified phone number.
An example here is the IRS. A common scam is to impersonate the IRS.
The scammers call you and say that you owe taxes and you need to pay or you will be arrested.
Hang up immediately!
The IRS will never call you – they will send you an official letter in the mail if they need to get in touch with you.
Add Your Number to the Do Not Call List
The National Do Not Call Registry was established by the FTC to stop unwanted calls from LEGITIMATE companies.
This will help to cut down on sales calls that you receive but it will not stop robocalls, calls from scammers, and calls from other types of organizations like charities, political groups, debt collectors and surveys.
Block Unwanted Callers
If you are really overwhelmed by the number of spam calls that you receive – you could take steps to block unwanted callers.
The risk you run is that you might end up blocking calls from people that you actually want to hear from.
Block Calls on Mobile Phones
On a mobile phone you do have a few choices when it comes to blocking calls.
The major carriers offer tools that you can use to stop spam calls. Here are a few:
AT&T Call Protect
Verizon Call Filter
T-Mobile Scam ID, Scam Block, Name ID
UScellular Call Guardian
There are also third party robocall blocking apps that you can download from your App Store – both on iPhone or Android.
Finally, you can take a blanket approach and silence all unknown calls through your device's settings. On an iPhone this is how to do it.
But remember, if the caller isn't in your Contacts then the call will go straight to voicemail.
So, if you are expecting a call from a business that has many extensions, for example, your phone won't ring.
Block Calls on Landlines
There are not as many resources to block unwanted calls on landlines – but your phone service provider may have some tools available.
Check your online portal or call their customer service to research your options.
Diligence is the Smart Approach
Unfortunately, you cannot stop all spam calls. But you can be smart about how you deal with them.
Try not answer, don't engage, and never give out personal information. Use the tools that your service provider makes available and block all unknown calls if the robocalls are really bothersome.