Get Organized HQ Virtual 2023 – Day 2 Highlights
This post may contain affiliate links which means I make a commission if you shop through my links.
 Disclosure Policy
The Get Organized HQ Virtual 2023 Conference is well under way – and it is jam packed with great organizing tips from so many creative presenters.
If you are not familiar with the conference you can read my post about GOHQ Virtual here – and also find highlights from day 1 in this post and Day 3 in this post. During the week of September 11 to September 15, 2023 you can get a FREE ticket to attend the virtual conference live here.
While Day 1 was all about Planning, Home Routines, and Decluttering – Day 2 moved into Organizing for Busy Moms and Empty Nesters, Budgeting, Home Decor and DIY, and Kitchen Organizing.
Because Day 2 was a full day of sessions (Day 1 was only half a day) – it was jam packed with speakers and great information.
The downside was that I could not get through all of the sessions despite my best efforts – which is why I am really glad that I have the All Access Pass. If you upgrade to the All Access Pass you get lifetime access to all of the sessions so you can watch them at your own pace.
Our Pick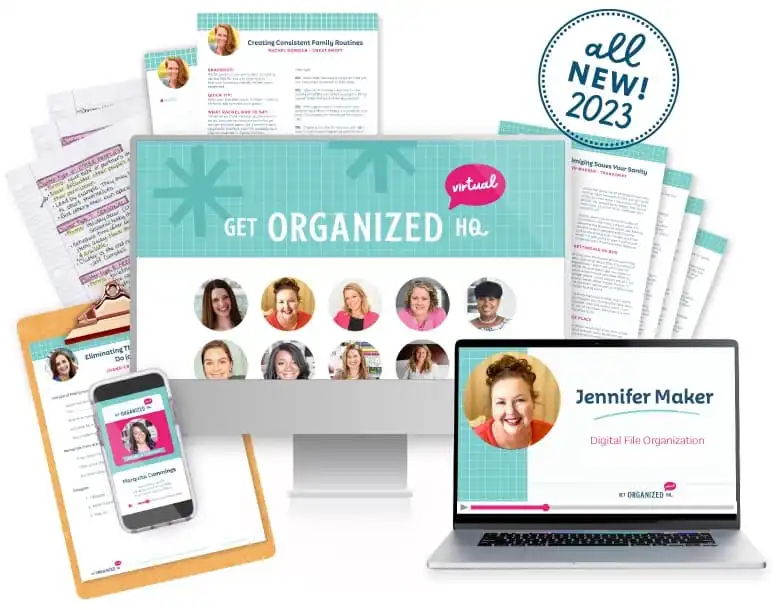 Get Organized HQ Day 2 Sessions I Enjoyed
So, while I did not get through all of the sessions – these are a few of my favorites from the sessions that I did attend.
Christine – Change Your Life With These Money Saving Tips
Christine at FrugalFitMom.com offered up a session with so many actionable tips on how to save money on things that you do every day.
One tip, in particular, really hit home for me – and it is a really easy one.
The tip is to not order drinks (both alcoholic or non-alcoholic) when you eat out. This simple step can save you a bundle because drinks are money maker for eateries. The prices are marked up and the margins are huge.
Instead, just have water. Or if you want a soft drink or a glass of wine consider ordering takeout and serve drinks at home.
The reason why it resonated with me was that when I was growing up, my dad never let us order drinks at restaurants. We always had to have water.
It makes sense and is an easy way to cut back.
Chelsea Brennan – 5 Strategies for Raising Financially Healthy Kids
Chelsea at SmartMoneyMamas.com had some great advice for teaching money consciousness to your kids (or grandkids).
I know that when I was raising my 4 kids our life was chaotic, so despite my best intentions I never employed a consistent strategy when teaching my kids about money.
Chelsea's approach involves lots of open communication with kids about finances and the choices we make when spending money.
In her presentation she also gives parents options for vocabulary to use with their kids.
Once sentence I love in particular, when your child wants something that was not on your list on not in the budget, is to say "we are prioritizing different things right now". I like this verbiage instead of "we can't afford it" because maybe we can afford it but that is just not where I am choosing to spend my dollars.
Tasha Agruso – Effortless Interior Design: How to Create a Cohesive Home Without Even Trying
Tasha blogs about all her home decor projects at Kaleidoscope Living.
I have been a Tasha Agruso fangirl for several years now – so I was really looking forward to her presentation and it did not disappoint.
Her session was all about creating a cohesive home – and the meaning of this never sunk in until she showed us a photo grid of all the rooms in her home.
Right away you could see common design elements that flowed through each one – the house felt so relaxing and put together.
Compare that to my house where each room is pretty much an island with no design flow from one space to another – oh I have work to do! But where to start?
Thankfully Tasha provided some very actionable tips on how to find your personal style so you can start incorporating those elements throughout your home.
What Was Your Favorite Session Today?
I still have a lot more sessions to get through from today. Towards the end of next week I will probably do a round up post with highlights from some of the sessions that I missed during the live conference.
But I would love to hear about some of your favorite sessions and why you liked them. Tell me about them in the comments below.
Day 3 (which is today) is a big day for me personally, because my own session on Going Paperless is live.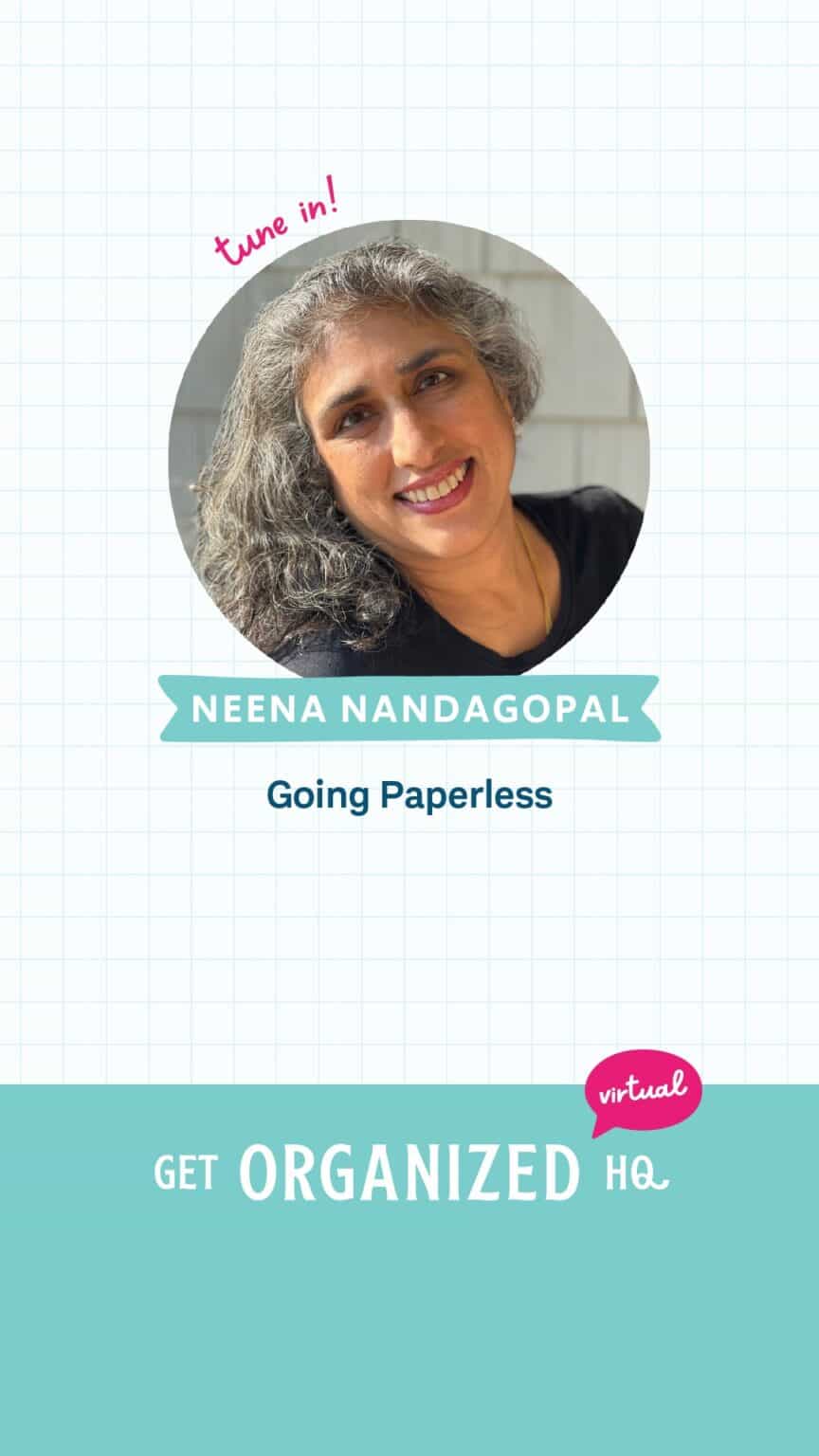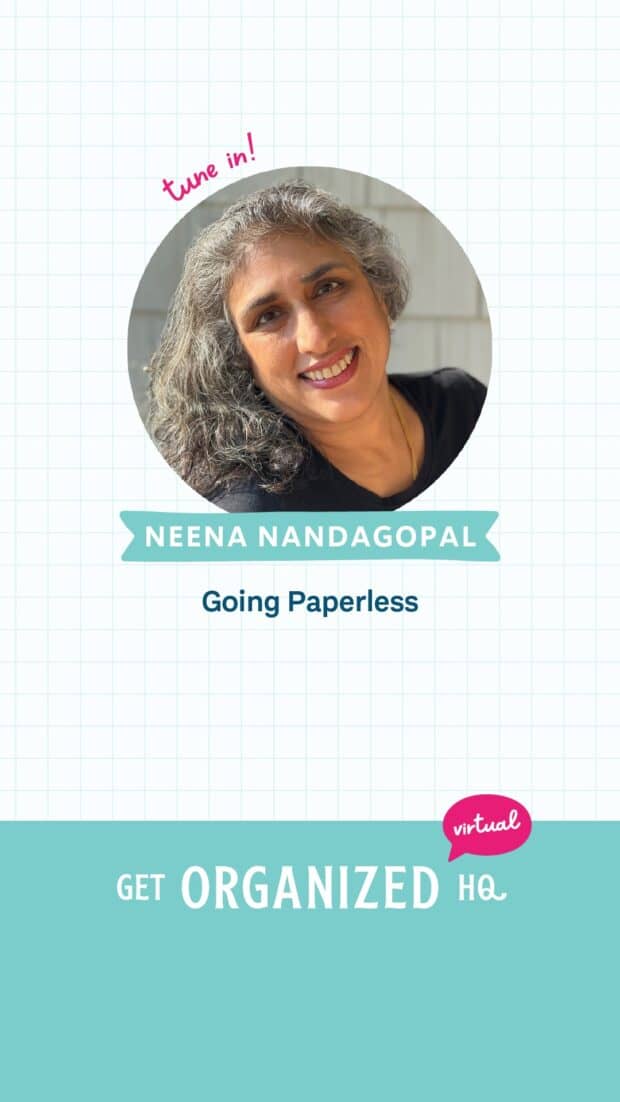 I will see you here tomorrow with a recap!